MISSOULA — Even when Kendal Manuel is trying to miss a free throw, it ends up going in.
Fouled with less than three seconds remaining in regulation with Montana and Sacramento State knotted up, Manuel, a Grizzly senior, hit the front end of a one-and-one to give Montana the lead.
During a quick substitution break between free throws, Manuel asked head coach Travis DeCuire if he should intentionally miss the second free throw. The logic was sound — if Manuel missed the second, Sacramento State would not have the opportunity to inbound the ball, costing the Hornets time they did not have.
But Manuel hit the second free throw, giving Montana a 52-50 lead that would stand as the final on Monday night at Dahlberg Arena.
"I said, 'Hey should I just miss this?' because there was two seconds left and if they touch it, they would have had to heave it across the court," said Manuel, who finished with 13 points and four rebounds. "Either way it was going to be a 3-point shot, so I just asked him if I should miss it and he said, 'Yeah, just hit the rim.'
"I tried to miss it and it still went in, because I shot it flat … I guess it just still wanted to go in."
Manuel hit all six of his free throw attempts against the Hornets and has now made 15 straight. The guard has made 40 of 43 free throw attempts this season and 38 of his last 39.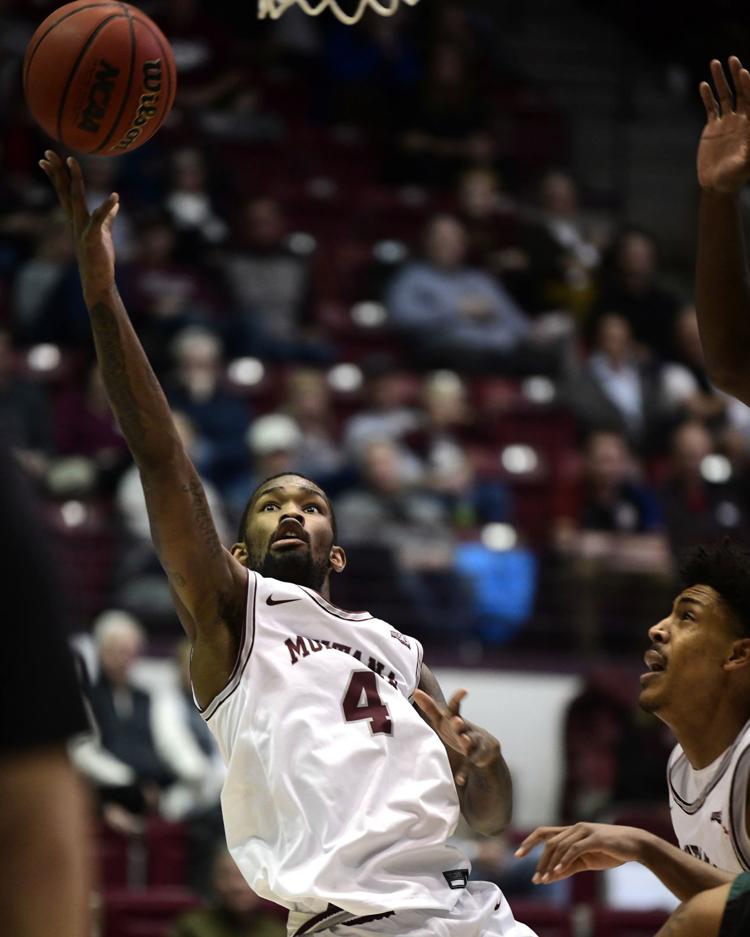 Manuel also converted a clutch one-and-one with 39.8 seconds left to give the Grizzlies a 50-49 lead, which came after a huge 3-pointer from Sacramento State's James Bridges.
Montana forced a stop and Bridges was called for a foul, but Timmy Falls clanked the front end of a one-and-one.
Veteran guard Izayah Mauriohooho-Le'fa split a pair of free throws to tie the game at 50, but Manuel was tripped on the ensuing possession, leading to his game-winning foul shots.
"It's crazy how that happens. They've got a great free throw shooter trying to make free throws and misses a tough one and then we come down trying to miss and we make it," DeCuire said. "This group is dialed in right now. We just ended the game two nights back-to-back like a team that knows how to finish off close games.
"A week ago we struggled with that. Two weeks ago we struggled with that. I think we're going up a little bit."
Montana, which trailed 27-20 at halftime, used a 9-0 run to start the second half to get in front, but Sacramento State responded with a 7-0 run of its own to retake the lead. Jared Samuelson drained a triple out of halftime to get the run started as the senior played his best game of the season.
The 6-foot-7 forward, who started for the second time this season, finished with 14 points and eight rebounds in 30 minutes. It was his largest allotment of minutes this season; prior to Monday's game, Samuelson had not played more than 20 minutes in any of his previous eight contests.
"I always felt (a scoring outburst) was coming. I just wanted to find a way to win and I ended up scoring the ball tonight," Samuelson said. "My teammates set me up for some good shots and I appreciate them. So, yeah, I saw it coming. Whoever's got to score to win and tonight we just got the ball inside and our focus was to get the ball inside."
He hit several huge shots down the stretch and recorded his most points with Montana since a Feb. 12, 2017 game against Northern Arizona during his first stint with the Grizzlies. Samuelson also recorded three blocks, a career high.
Sacramento State has one of the best defenses in the country and Montana was limited to 20 of 59 shooting, but did hit five 3-point shots.
Joshua Patton, the talented 6-foot-8 Hornet forward, came alive in the second half, scoring eight of his 10 points over the final 20 minutes. No other Hornet was in double figures.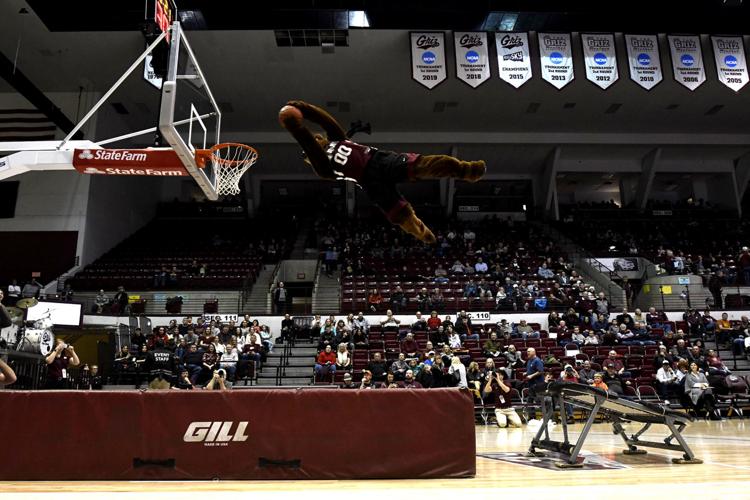 Montana swingman Sayeed Pridgett added 14 points and eight rebounds for Montana and Timmy Falls dished out five assists.
The Grizzlies moved to 2-0 in Big Sky Conference play. Montana is now 44-9 against the Hornets all time and 26-2 at home. Montana is next in action on the road against Southern Utah on Thursday.
"This is huge. You got to win at home. I tell these guys 'You get one point for a home win; two, depends on who it is; three, on the road," DeCuire said. "And to me, it's three points if the team is going to finish in the top half … This is a league where it's hard to win on the road. You've got to take care of your business at home if you're ever gonna finish in the top half."