MISSOULA — After almost three weeks of dead silence, the University of Montana athletic department issued a public statement Monday regarding its women's basketball program.
Athletic director Kent Haslam announced that Mike Petrino will serve as the interim head coach for the 2020-21 season. He succeeds Shannon Schweyen, whose contract was not renewed after four years at the helm.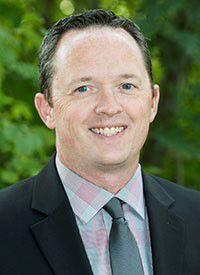 "I've really liked Mike ever since I got here freshman year because he has such passion and knowledge for the game," said Lady Griz starting guard Sophia Stiles, who has been at UM for three years. "He has a really good vision for this team and he's really into it.
"He always helped me with pre-game work, sending specific clips about the girls I'm guarding or clips of me doing different things. I have high hopes for this coming season. If I didn't, I wouldn't have stayed. I think we're going to surprise some people honestly."
Current assistant coaches Jordan Sullivan, Nate Covill and Jace Henderson also will return. The athletic department will conduct a national search for a permanent head coach next spring.
"I have great confidence in Mike and the assistant coaching staff," Haslam said in a press release. "Mike is deeply committed to our student-athletes, the Lady Griz basketball program and our network of boosters and fans across Montana.
"I know he will work tirelessly for our student-athletes and their success both on and off the court."
Petrino, who was born in Glasgow and raised in Kalispell, has more than two decades of coaching experience, from high school freshmen to the University of Colorado of the Pac-12. He has served as an assistant coach at Montana since August of 2016.
"I sincerely appreciate the years of service and dedication Shannon Schweyen has given to the Lady Griz program as a player and a coach," said Haslam, who declined to comment publicly on Schweyen for 19 days after telling her on April 1 her contract would not be renewed.
"She is without a doubt the greatest women's basketball player in the history of Montana. We have a wonderful tradition in women's basketball at the University of Montana, and I am committed to continuing that for our players and fans moving forward."
Schweyen said she was offered a two-year deal by Haslam after the Big Sky Conference tournament in the middle of March. But Haslam decided to go a different direction just days after team members Gabi Harrington and Kylie Frohlich entered the NCAA transfer portal in late March. 
Schweyen went 52-69 in her four seasons but finished 17-13 this past season. Her teams struggled with injuries and she struggled to retain players.
Schweyen had eight athletes with remaining eligibility leave the team over the past three seasons. And since her departure, the Lady Griz lost their best frontcourt player in freshman post Jamie Pickens. She announced last week that she is transferring to Carroll College.
"It's sad with my teammates leaving," Stiles said, "but I think we have the right pieces and we'll be pretty solid." 
Schweyen's coaching situation was unique because she had two daughters on the basketball team, Jordyn and Shelby. Her husband Brian is UM's head coach for both men's and women's track and field.
Schweyen joined the Lady Griz after playing at Billings Central, where she was a three-time state tournament MVP and the 1988 Gatorade Montana Player of the Year. Then Shannon Cate, she finished her career as the conference's all-time leading scorer, the league's lone first-team Kodak All-American in 1991-92, had her No. 21 jersey retired and was a 1998 inductee into the Grizzly Sports Hall of Fame.
Schweyen was unable to replicate what legendary former coach Robin Selvig had accomplished. He led UM to 865 wins, 24 conference championships, 21 NCAA tournament appearances and six NCAA tourney wins in 38 seasons.
Haslam, Petrino and Schweyen were all contacted by 406mtsports.com on Monday but declined to comment. Haslam indicated via text message that a press conference would likely be held on Wednesday.
Frank Gogola contributed