MISSOULA — With two wins and a team turkey dinner midweek, it was a pretty good week for the Montana men's basketball team.
Behind double-doubles from freshman Derrick Carter-Hollinger and senior Sayeed Pridgett, the Grizzlies improved to 3-4 on the year with a 69-62 win over Coppin State on Friday night in Dahlberg Arena.
It came a day after the team got together at assistant coach Jay Flores's house to celebrate Thanksgiving. Couple some holiday bonding with a strong homestand and the Grizzlies will board the plane to New Mexico on Saturday in high spirits.
"We feel amazing, we feel like a family," said Carter-Hollinger, who coupled 10 points and 10 rebounds with a critical late put-back. "That's the biggest part."
Offensive rebounds were an important part of the Grizzly win, with Carter-Hollinger grabbing four. Two of those boards turned into second-chance scores by the 6-foot-5 true freshman, each coming at key moments.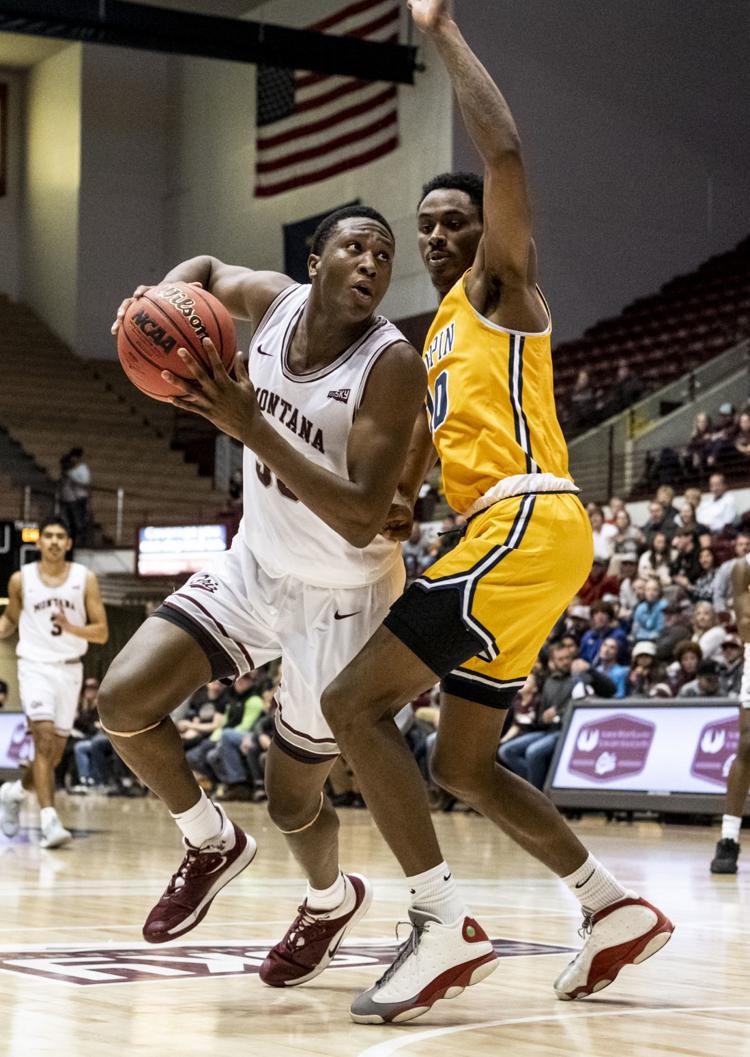 His second was part of a run after Coppin State cut the game to 10 points at the 9:54 mark.
Eddy Egun started the 9-0 run with an athletic layup, Carter-Hollinger continued it with a buried put-back, Pridgett then hit a tough two-pointer and Kendal Manuel capped it with a triple.
"It's what he does, he's a scrapper, he makes things happen," Montana head coach Travis DeCuire said of Carter-Hollinger. "We need more guys that are active on what we call our hustle chart and that's what DJ does."
Montana took control of the game early in the first half, going on a 12-2 run to lead by 16 with a bit over eight minutes left before the break.
Josh Vazquez hit two triples during the stretch and Timmy Falls banked in a late-shot clock jumper as well. 
Pridgett also scored seven straight points for the Griz late in the first half, including a 3-pointer. Egun tacked on a buzzer-beating layup as Montana led 42-29 at halftime.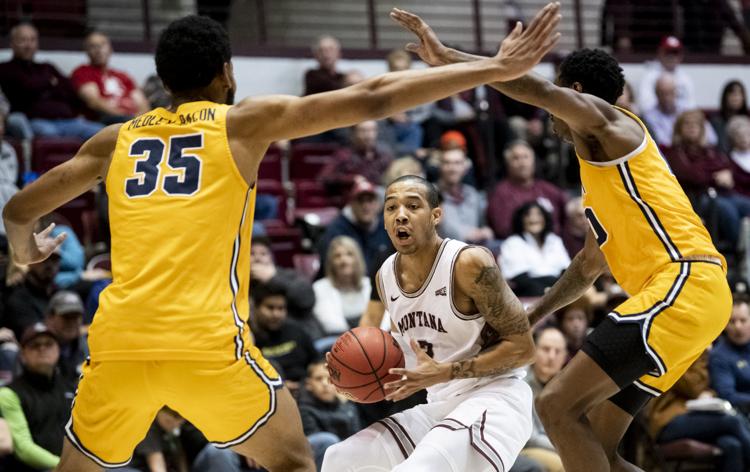 After a slow start offensively in the second half, the Grizzlies and Eagles began to trade buckets, with Coppin State hitting several triples to close the gap over the final four minutes.
With 2:50 left, two Kamar McKnight free throws left the Montana lead at just six points. Kendal Manuel then missed a 3-point attempt, giving Coppin State an opportunity to close the gap.
Aaron Robinson and McKnight each missed from behind the arc on the two following Eagle possessions, with Carter-Hollinger and Pridgett securing defensive rebounds.
"I thought we finally settled in defensively, we executed our principles much better, get worn down, they missed a few shots and we were able to get back in the game," Coppin State head coach Juan Dixon said. "I thought our flow offensively was a little better, we made some shots, but they're a good team, they're a very good team."
Carter-Hollinger hit his second second-chance field goal with 1:07 left in the game and his double-double came with that offensive rebound and basket.
Pridgett had 19 points, 12 rebounds and three steals in the victory, with Kendal Manuel (10 points) and Timmy Falls (11) rounding out the Grizzlies in double figures.
Montana shot 46.6% for the game and held Coppin State to 23 of 59 shooting.
Koby Thomas had 12 points and six rebounds for Coppin State, which also got 15 points on 5-of-16 shooting from Kamar McKnight.
Montana is on the road against New Mexico on Sunday afternoon, with the game slated to tip at 1 p.m.
"I thought that was the best start we've had to a game this year, our attention to detail, we were focused," DeCuire said. "But we had a lot of respect for our opponent and typically when that happens, you're going to be dialed in."