MISSOULA — You might say Jaime White is uniquely qualified to coach against the Montana women's basketball team.
"I'm pretty sure I have a losing record here," the Fresno State skipper said with a smile, "but I have won before here."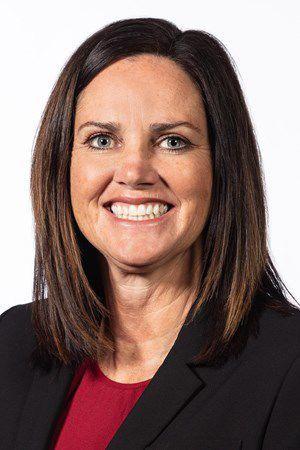 White, who for eight seasons matched wits with Lady Griz coaching legend Robin Selvig as leader of the Northern Colorado team, led the Bulldogs into Dahlberg Arena for the first time Friday night. Her game plan, which included a press and zone defense, gave Montana fits in a 76-63 win.
Montana (1-1) simply couldn't catch up with Fresno State (3-0) after spotting the visitors a 37-28 halftime lead. Critical to the outcome was the Bulldogs' 10-0 edge in 3-point buckets.
"We picked a bad night to have everybody cold from three," Montana coach Shannon Schweyen said. "We go 0 for 12 and at some point if you're going to make a run, somebody's got to knock down an outside shot.
"We've always been having somebody come in and spark us and tonight nobody was doing that."
The Lady Griz and Bulldogs battled to a 16-16 tie in the first quarter. Montana struggled to hit a shot in the second frame, going 4 for 12 from the floor while Fresno State went 7 for 13.
"I really thought it was the pressure that bothered Montana and when we didn't let them get into a halfcourt set," said White, whose team forced nine first-half turnovers.
"Their post players are great. I think they're going to do well in the Big Sky. But you gotta hit some threes. We knew about (Taylor Goligoski) and we knew we had to get out on her."
Goligoski was 6 for 8 from 3-point land and tallied 20 points in a blowout win over MSU-Northern last week. On Friday she was held to two points and she wasn't the only Lady Griz that struggled. McKenzie Johnston was the only starter in double figures with 19 points and Jamie Pickens had 12 off the bench.
"I thought the difference was offensive rebounds," said Schweyen, whose team was beaten in that department, 15-8. "They ran down a lot of stuff while we were standing there looking at it. We've got to get more discipline in that area."
Johnston had an impressive third quarter, scoring 13 of 14 Montana points. But Fresno State responded with four triples in the period and took a 57-42 lead into the final frame.
Schweyen switched from man defense to zone in the third period because the Lady Griz were getting burned inside in the first half. Little did anyone suspect the Bulldogs would catch fire from behind the arc.
"Sometimes you have to hope they're missing. They had some kids make some big shots," Schweyen said. "But we've definitely got a lot of getting better to do."
Fresno State finished with a 41-35 edge in rebounds despite a game-high nine boards by Montana's Emma Stockholm. Guard Aly Gamez led the Bulldogs with 15 points, five assists and eight rebounds.
Montana will host Grand Canyon on Tuesday night.