MISSOULA — The Montana women's basketball team is going to have to wait a little longer to play its home opener.
Lady Griz coach Mike Petrino found out Tuesday night that his team's Big Sky Conference home games against Southern Utah on Thursday and Saturday have been canceled. Southern Utah has a positive COVID-19 case on the team.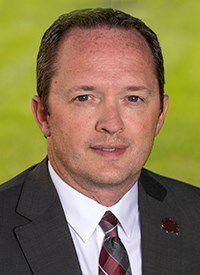 "I got a call around 9 last night that they had a positive test, so they are having to shut down for some time," Petrino told the Missoulian and 406mtsports.com. "It's disappointing. A tough situation and I don't think we're going to get those games made up, which really stinks because those were games I think we could have got."
The Big Sky Conference has indicated that postponed league games will not be made up — at least that's the rule of thumb right now. Montana is holding out hope for rescheduling. There has been some leeway in Big Sky men's hoops.
Petrino said Monday afternoon's non-conference home game against North Dakota is still on. The Lady Griz (0-1) will be bolstered by the return of experienced guard Jordyn Schweyen, who sat out last week's road opener. 
Two players on the roster will have to sit out Monday's game. They are Missoula Sentinel grads Kylie Frohlich and Shelby Schweyen, who are nursing injuries. Frohlich is expected to return later this month.
The Lady Griz will now open their conference slate on New Year's Day at Northern Colorado.