MISSOULA — Hurling all sorts of impressive passes across the floor throughout Montana's 74-62 men's basketball win over Texas Southern, it was only fitting Timmy Falls helped provide the exclamation point on the night. 
On a fast break with almost exactly 10 minutes left in the second half at Dahlberg Arena on Monday evening, a Josh Vazquez defensive rebound found its way into Sayeed Pridgett's hands, who flipped the ball to Falls.
Starting his motion to go up for a layup, Falls softly sent a pass near the rim, which Pridgett then slammed through to give the Grizzlies a 14-point lead. The play got the crowd on its feet and Montana (2-4) went on to grab its first win over a Division I program this season.
Texas Southern fell to 1-5.
"It definitely got us energized and the bench energized," Falls said. "I know it gives us more motivation to go down and get a stop."
Montana had active hands throughout the night and Texas Southern was forced into 17 turnovers. Shots were constantly contested and passing lanes disrupted as the Grizzlies had — at least on the surface — their best defensive game of the season.
It was a markedly different performance than the one Montana had the last time it was in the friendly confines of its home arena, when it lost to Montana Tech. The Grizzlies looked locked in and the Tigers never had a chance to take control of the game.
"Sustained defensive effort. I think the biggest thing for us if you look at our Arkansas game or our Washington game, we're in a game, we're doing well and all the sudden the floodgates open up because we're not getting back on defense," Montana head coach Travis DeCuire said. "I thought we did a good job of transition defense and setting up, forcing them to try and score in the half-court which is where we're at our strength."
The Texas Southern turnovers began to add up and the Grizzles were able to convert on the offensive end. Montana shot 28 of 54 from the field and missed just five of its 20 free-throw attempts, scoring 21 points off the Tigers' turnovers.
DeCuire was also pleased with his team's performance around the rim, as 42 of the 74 Grizzly points were in the paint.
Five players were in double figures for Montana, led by Pridgett's 19-point, seven-rebound, four-assist evening. The senior guard also had three blocks and a pair of steals.
"It was great, we needed that win to build some momentum for these next couple games," Pridgett said. "We can't overlook anybody, so we're just taking them one by one and trying to get a streak going."
Kendal Manuel had an efficient 15 points on just eight shots and added six rebounds in 37 minutes. Falls had 11, while Derrick Carter-Hollinger and Josh Vazquez each scored 10 points.
The Grizzlies led 33-29 at halftime, as Manuel buried a jumper and Falls scored on a layup with less than three seconds left in the period.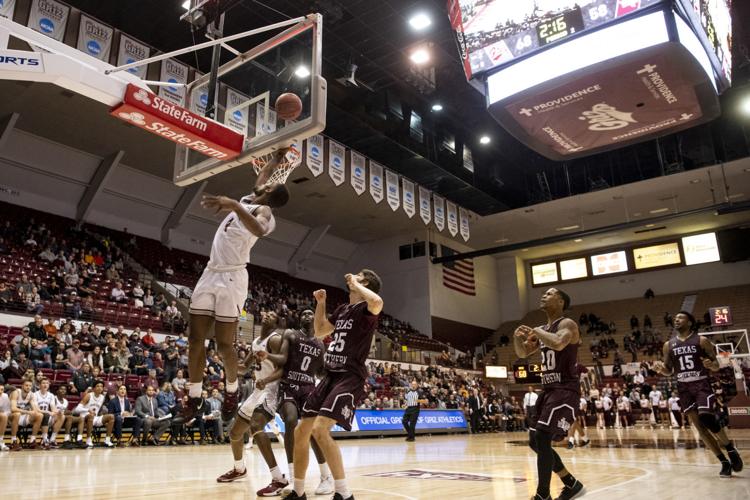 After trading punches with the Tigers to start the first half, Montana took a 17-15 lead on a layup from Kyle Owens and never trailed again.
The Tigers pulled within two points at the 16:36 mark, but the Grizzlies went on a 16-6 run to expand their lead to 14. Vazquez canned two 3-point attempts during the burst and Manuel added one of his own.
Texas Southern had four players in double figures, led by Yahuza Rasas's 13 points and five rebounds.
Montana hosts Coppin State on Friday evening, while the Tigers are at home against Lamar on Saturday.
"It felt good, my question for our guys is how do we manage success," DeCuire said. "Are we going to be as hungry going into Friday's game as we were going into tonight's game. That's the only way you create some momentum and build some sort of streak."