MISSOULA — In 671 minutes this season, freshman point guard Josh Vazquez has seen just about everything the NCAA has to offer a Division I basketball newcomer.
There were the 37 minutes against Stanford in his first action in a Montana basketball uniform. Then there were the eight 3-pointers in two games, including a 16-point explosion against New Mexico.
And, of course, the 1-of-19 start in Big Sky play from behind the 3-point arc and a move from the starting lineup to the bench.
He even had a 'Welcome to the Big Sky Conference' moment.
"I forgot what game it was, but I was guarding a bigger point guard than me and he was trying to drive to the rim and he kinda put his shoulder in my chest and that really kinda woke me up a little bit, it knocked me back," Vazquez said on Tuesday. "That was a 'welcome' for me."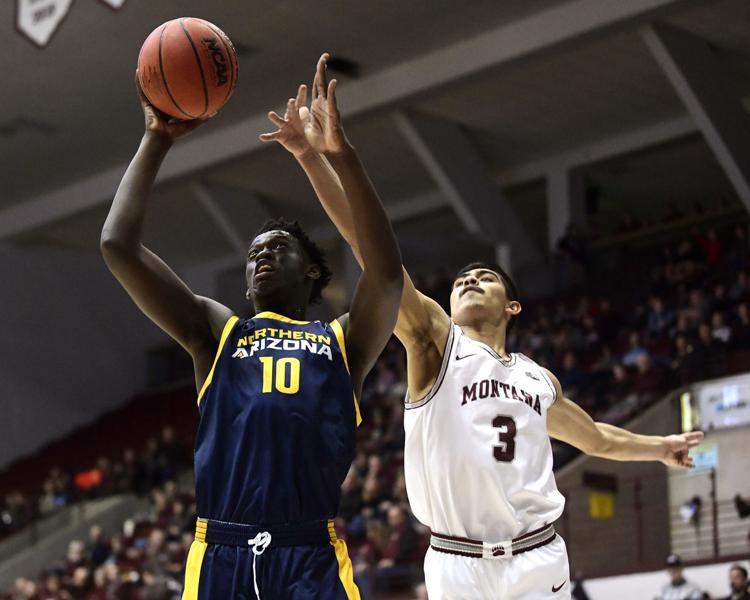 When Montana hosts Weber State at 7 p.m. Thursday, the Torrance, California, product doesn't really care if he comes off the bench or is inserted into the starting lineup. For him, the skills he brings — passing, 3-point shooting and on-ball defense — translate to any amount of minutes he's playing.
Vazquez has slid into a sixth- or seventh-man role since DJ Carter-Hollinger replaced him in the starting lineup for the Montana State game.
Vazquez played only 14 minutes against the Bobcats, but that increased to 21 against Eastern Washington and a starter's load of 33 minutes against Idaho on Saturday.
He has been efficiently productive since the move to the bench, scoring 25 points on 8-of-13 shooting, including 70% on 10 3-point attempts.
"It's been big time to be able to have him come off the bench and knock shots down because I think when he was starting and everything, he was trying get too sped up and everything and didn't let the game come to him," Montana senior guard Kendal Manuel said following Grizzlies' win over Idaho. "But him coming in with the second unit and everything and being able to control the offense off of that, I think it's been a big boost for him, too."
Even with the occasional shooting struggles, Vazquez is starting to develop into the type of guard Montana head coach Travis DeCuire wants in his program. Having a high assist-to-turnover ratio, shooting the ball for percentage and strong perimeter defense are all things he looks for in his guards — just look at Timmy Falls.
When Falls is at his absolute best, he has the ability to hit a 3-point shot coming off a screen, make a strong defensive play immediately on the other end of the court and whip a pass ahead for an assist in the span of about one minute.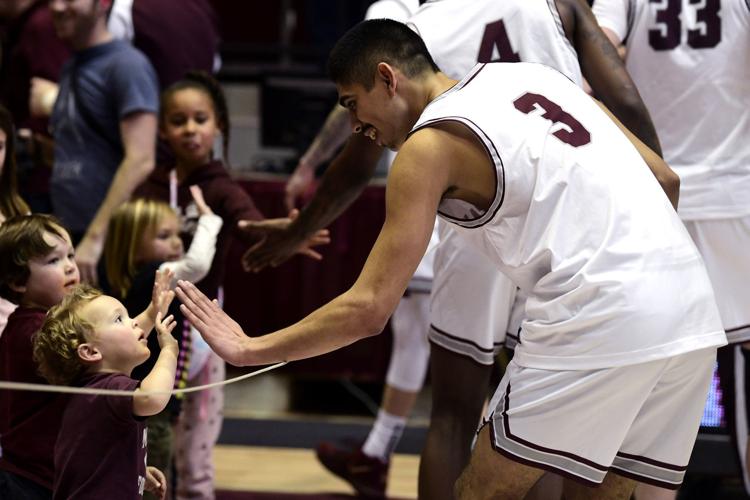 Those high-energy, high-impact types of players can change a game from the point guard position in an instant, and Vazquez has flashed that same potential.
Despite a rough stretch to start Big Sky play, Vazquez is shooting a healthy 37.7% from 3-point range to rank third among the Grizzlies and is second among the team in steals with 28, just seven behind senior Sayeed Pridgett.
There have been adjustments, but Vazquez has bounced back each time.
"If he was a senior, I'd say, 'Yeah, he's handling it well,'" DeCuire said when asked about Vazquez's move to the bench. "With freshmen, when you're playing 30 minutes a game, you're going to take it how you can get it. I think he's doing a good job of handling the adversity college basketball has presented him, and I think he's grown a lot throughout the season."
Vazquez had a similar response: "I don't really think of it as coming off the bench, starting, nothing like that. Just knowing that I'm going to come in, produce, do what I can to help my team win. So, it's not really any different for me."
There is still more growing, and the physical part will come. Continuing to get bigger in the weight room will help Vazquez contend with some of the bigger guards in the conference and should help with his defense.
His assist rate should improve, too, especially by playing alongside Falls, who's impressive array of passes are constantly on display. In fact, against Idaho, Vazquez threw a no-look pass under the basket to Kyle Owens for an impressive assist.
Expect more of that in the future from the talented young Southwest Los Angeles product.
"I just feel I'm really unselfish," Vazquez said. "I like to give the ball to my other teammates. I like to see them score. I get like a warm feeling when I get an assist to a teammate because I know they feel good after hitting a good shot."