DAVIS, Calif. — When Montana football coach Bobby Hauck returned to Missoula in 2018, the Griz opened his second tenure by shocking No. 13 Northern Iowa.
Since then, there were jaw-dropping defeats, defined by a late field goal by Portland State, a goal line fumble against Montana State and a second-half collapse against UC Davis.
Montana appeared to have moved on and corrected key areas during non-conference play, but that didn't affect the 18th-ranked Grizzlies' Big Sky Conference record, which was 0-0 coming into their league opener against No. 4 UC Davis on Saturday.
Not only did the Griz (4-1) avenge last year's loss to the Aggies (2-3), but they throttled them with a second-half burst that led to a 45-20 victory in front of an announced crowd of 10,011 and a larger audience outside the stadium that could see them ranked in the single digits on Monday.
"It's a good win for our team," Hauck said afterward outside the locker room. "Obviously, we're happy to be 1-0 on this week and 1-0 in the conference. There's a long way to go, but when you go on the road and beat the No. 4-ranked team in the country at their place and get them pretty good, it's a good win for your team."
The win is Montana's first over a ranked team since Sept. 1, 2018, against Northern Iowa and its first win over a ranked team on the road since Sept. 10, 2016, at No. 3 Northern Iowa.
For now, it's the signature win since Hauck's return. The Grizzlies' 45 points are 18 more than No. 1 North Dakota State scored last week against the Aggies, and the 20 points allowed are just four more than NDSU gave up.
"We're a good team," Montana quarterback Dalton Sneed said. "I think people are starting to recognize that the Montana Grizzlies are a team worth fighting for."
Up by 10 at the half, the Griz made sure there was no 46-0 second-half collapse like last year against Davis. They rattled off 21 consecutive points, needing just six minutes to do so. Sneed threw three touchdown passes and the defense recovered two fumbles during that stretch as the Griz built a 38-7 lead.
Sneed finished his day 22-of-33 passing for 268 yards and five touchdowns, with two to Jerry Louie-McGee and one each to Sammy Akem, Samori Toure and Bryson Deming. Executing the run-pass option, Sneed ran for 81 yards on 10 carries, while sophomore Marcus Knight had a team-high 91 yards on 19 carries with a touchdown, which put Montana up 45-20.
"We really put in the work this week, and I think that showed today," Sneed said. "We came in, we've been lingering on this UC Davis team for a year now and know that we let it go in the second half last year and that was a big emphasis for us was finishing. We did that today."
Montana's strong play in the second half has been nothing new this season. The Griz, who were outscored 134-72 in the fourth quarter last year, have outscored their opponents 116-47 in the second half and 74-27 in the third quarter through five games.
"Well, I don't know if it was energy or just playmaking or what," Hauck said. "I'm not sure. I know that we've been a good second-half football team historically and this year. I just think that some of the things that we've been working on for 20 months are taking hold."
With Hauck at the helm, Montana has come to embrace the hard work needed to get to this point. Sneed credited that work with helping the team play better in the second half of games.
"We take a lot of pride in finishing," Sneed said. "That was the whole emphasis of, I mean, weightlifting, running, spring ball, everything was finish, finish, finish. I'm just so excited and fired up for our team because this is what we've been working for, and it showed."
Leading 17-7 after settling for a field goal to close the first half, Montana scored on the third play of the second half when UC Davis jumped offside and Sneed found Akem, who made the catch downfield, and raced past two defenders for a 62-yard score 46 seconds into the quarter.
On the ensuing drive, Rocky Mountain grad transfer Ryder Rice recovered a fumble by quarterback Jake Maier (32-of-43 passing for 275 yards with three scores and one interception). 
"The coaches do a great job, the players are awesome, and they just stress that play four quarters, play all four quarters and come out with a win," Griz linebacker Dante Olson said. "So, that's the most important thing at the end of the day is start fast and finish fast."
One play after the fumble, Sneed connected with Louie-McGee for a 14-yard touchdown in the front, right corner of the end zone to give Montana a 31-7 lead.
On the next drive, Rice forced a fumble that was recovered by senior Josh Sandry at midfield.
"I saw the tackle go down and the quarterback throw the out-screen right there," Rice said. "I was running over there and saw the receiver not really sure which way to go. The corner had the other receiver locked up, so the guy with the ball was kind of guessing which way to go and didn't see me coming, and I just hit him right in the side and that ball came out."
Four plays later, Louie-McGee made a catch in double coverage in the front, left corner of the end zone for a 23-yard score and a 38-7 lead.
"It was a phenomenal catch," Sneed said. "It was actually kind of an audibled route mid-play. They were in man coverage, and he kind of beat the guy, so he just took off and went for it. I gave him a chance and Jerry's Jerry. He did his thing and made a great play."
Montana will put its 1-0 conference record on the line when it returns to action against Idaho State at 1 p.m. Saturday in Missoula. It's the Grizzlies' final game before a bye week.
"I think we just know as a team that there's a lot of road ahead of us," Rice said. "We're going to make some stuff happen. This is just the tip of the iceberg."
Montana upsets UC Davis 1.JPG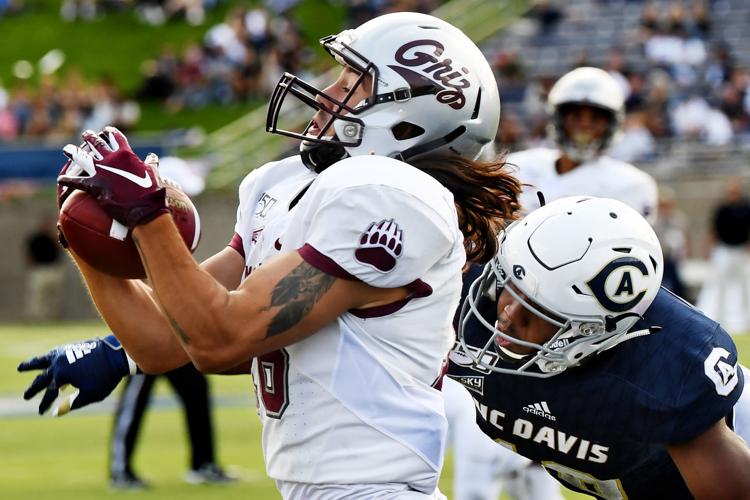 Montana upsets UC Davis 2.JPG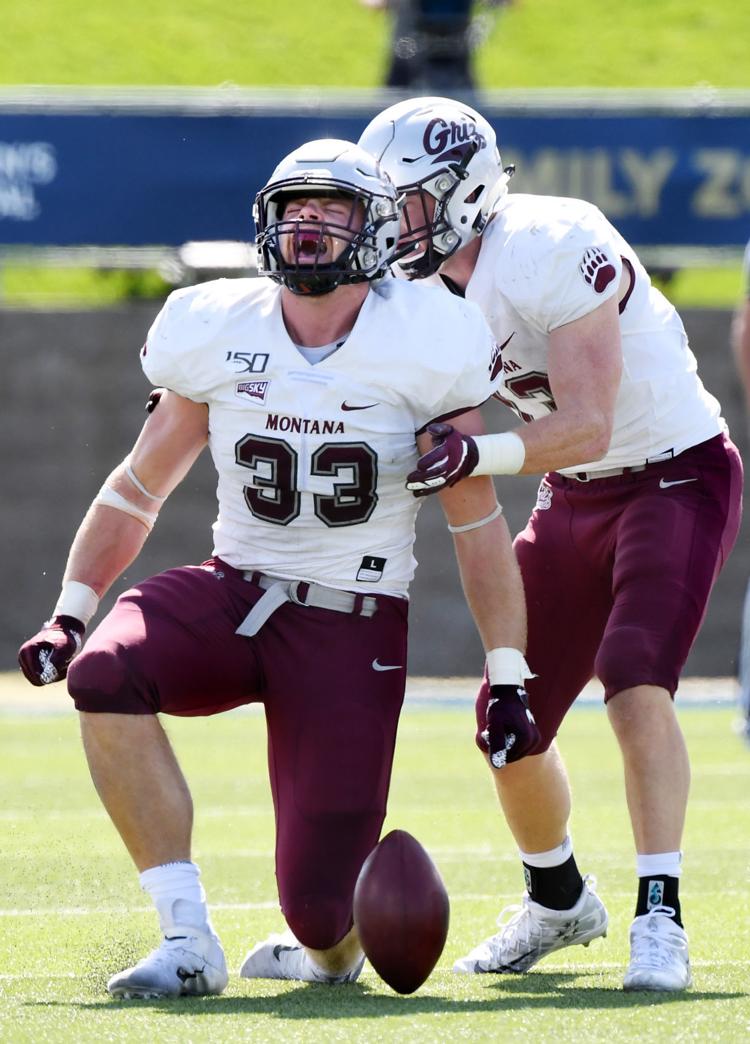 Montana upsets UC Davis 3.JPG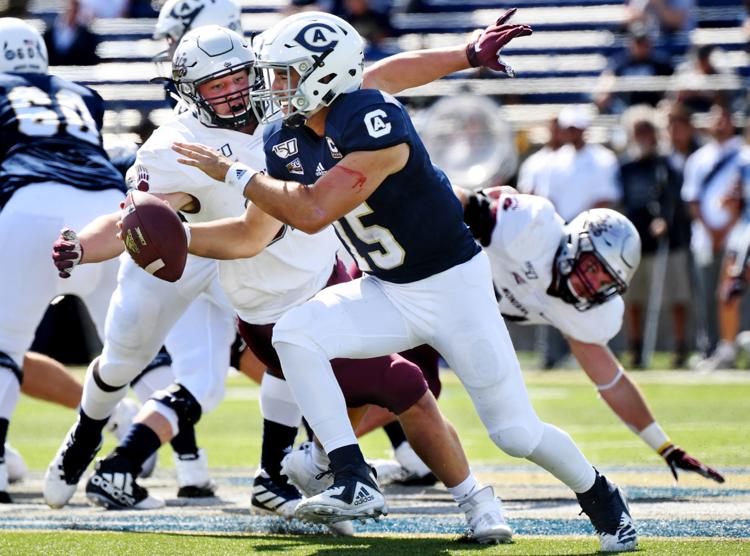 Montana upsets UC Davis 4.JPG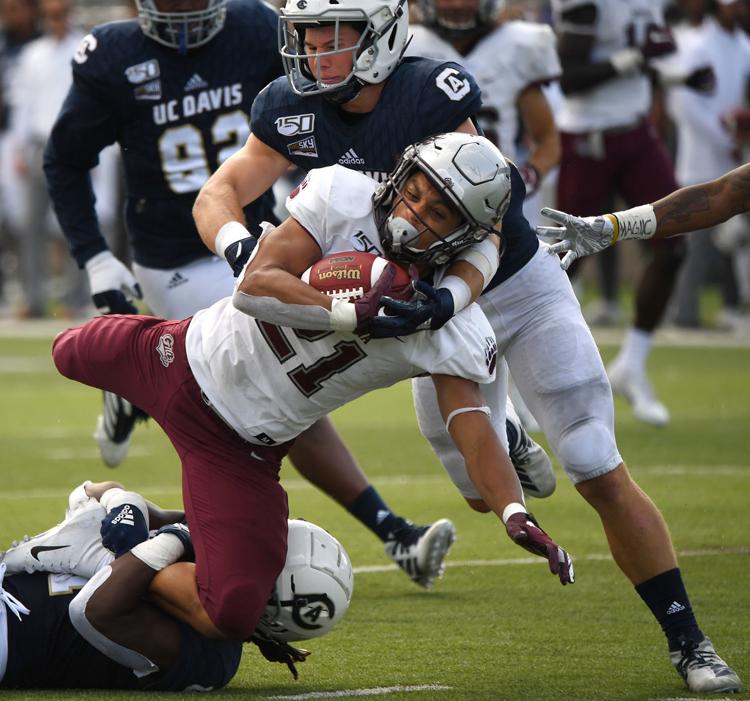 Montana upsets UC Davis 5.JPG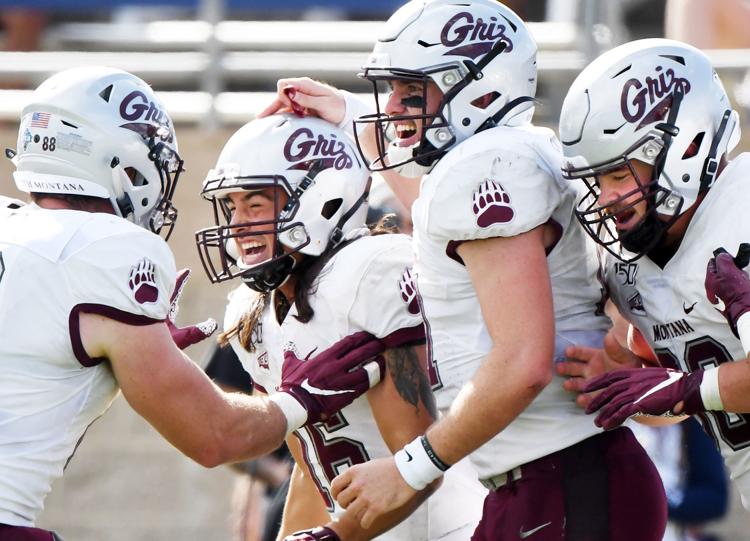 Montana upsets UC Davis 6.JPG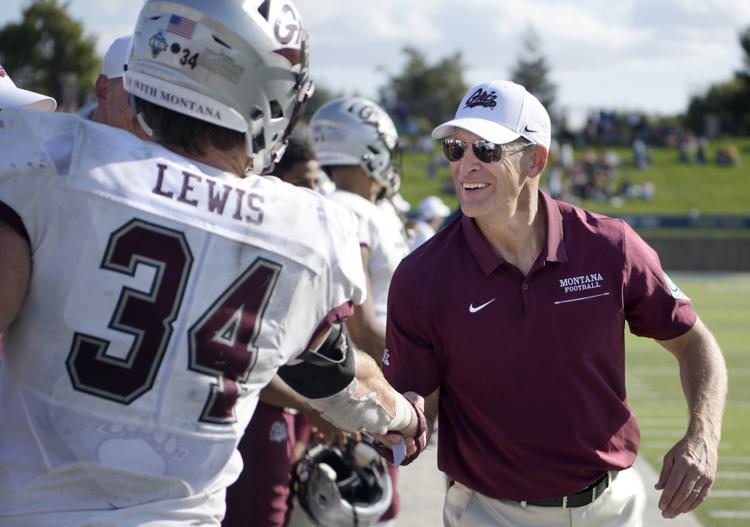 Montana upsets UC Davis 7.JPG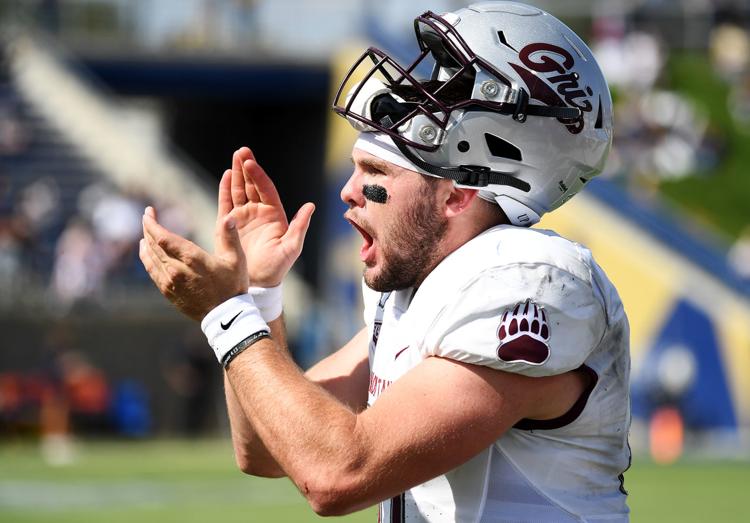 Montana upsets UC Davis 8.JPG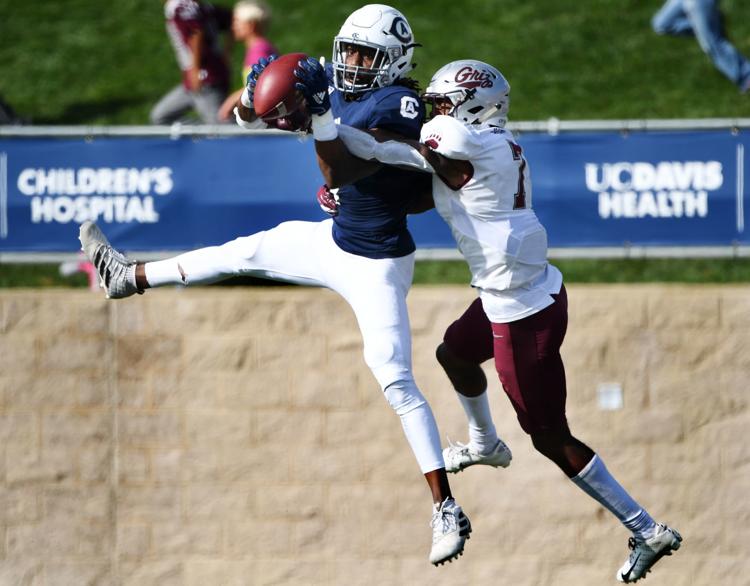 Montana upsets UC Davis 9.JPG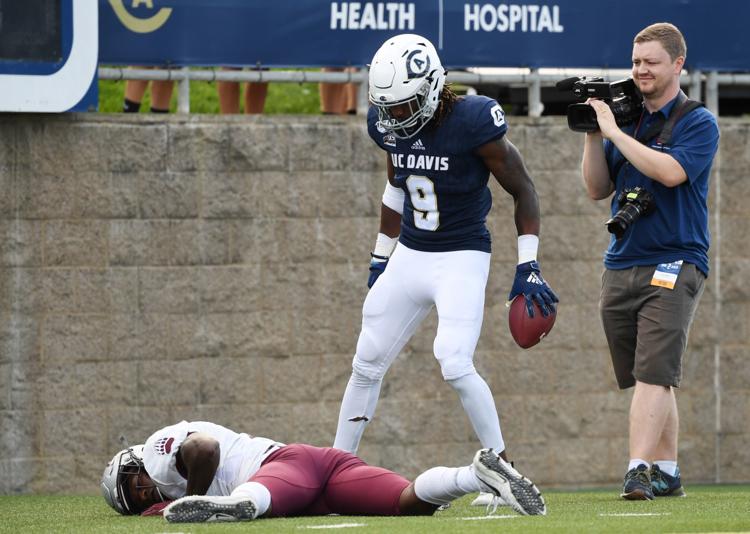 Montana upsets UC Davis 10.JPG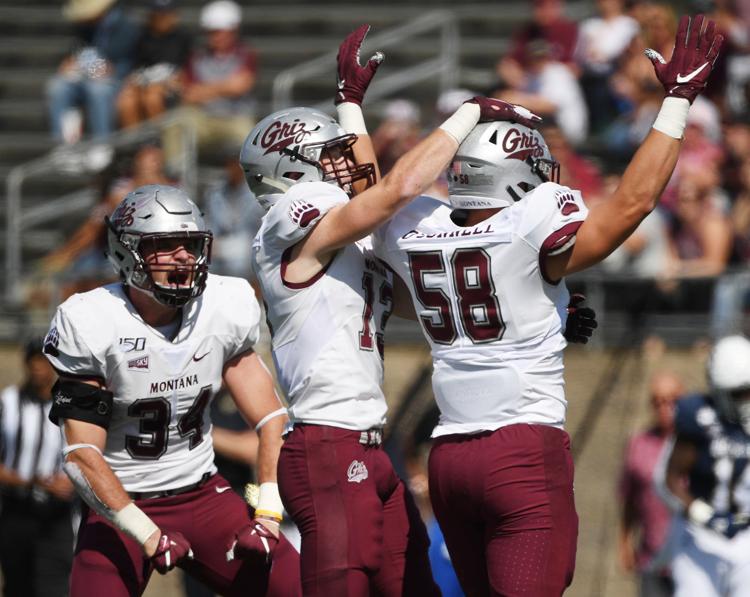 Montana upsets UC Davis 11.JPG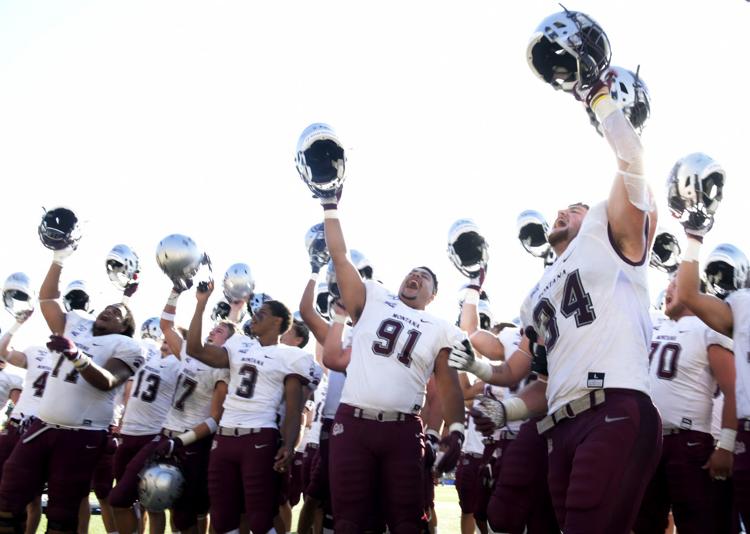 Montana upsets UC Davis 12.JPG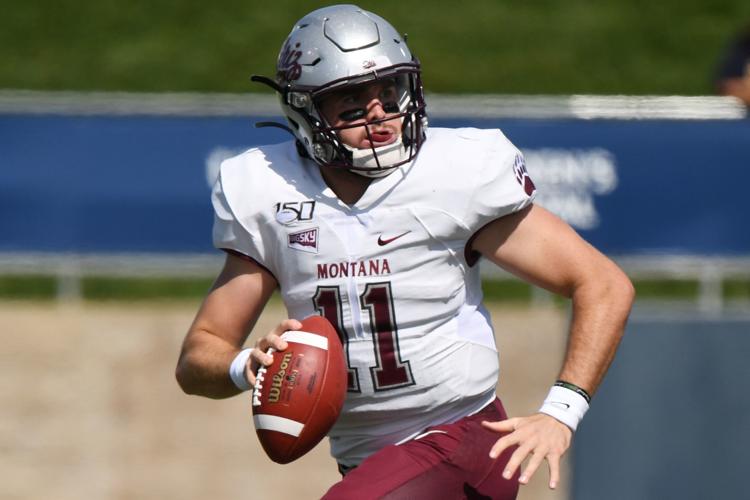 Montana upsets UC Davis 13.JPG
Montana upsets UC Davis 14.JPG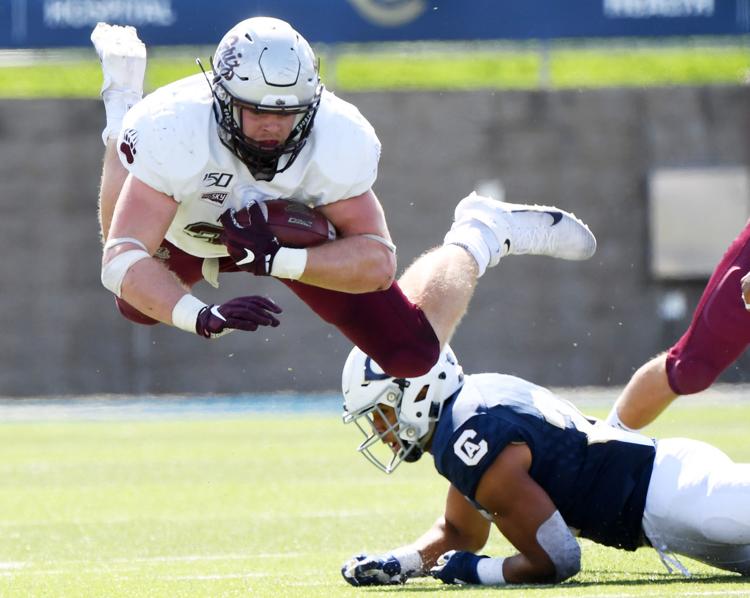 Montana upsets UC Davis 15.JPG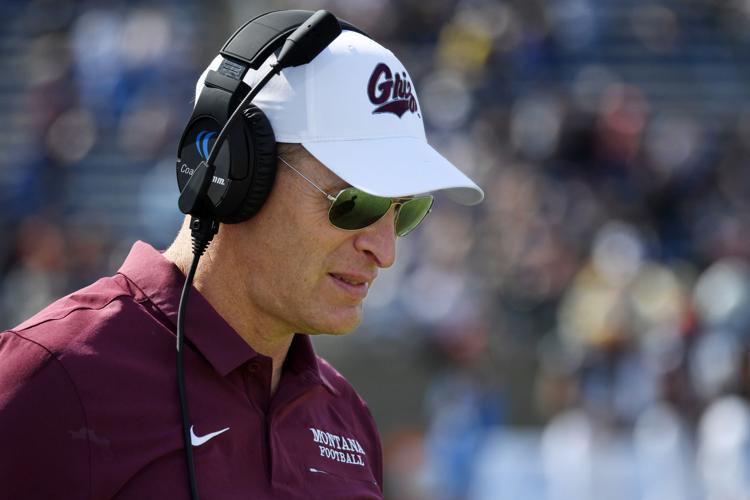 Montana upsets UC Davis 16.JPG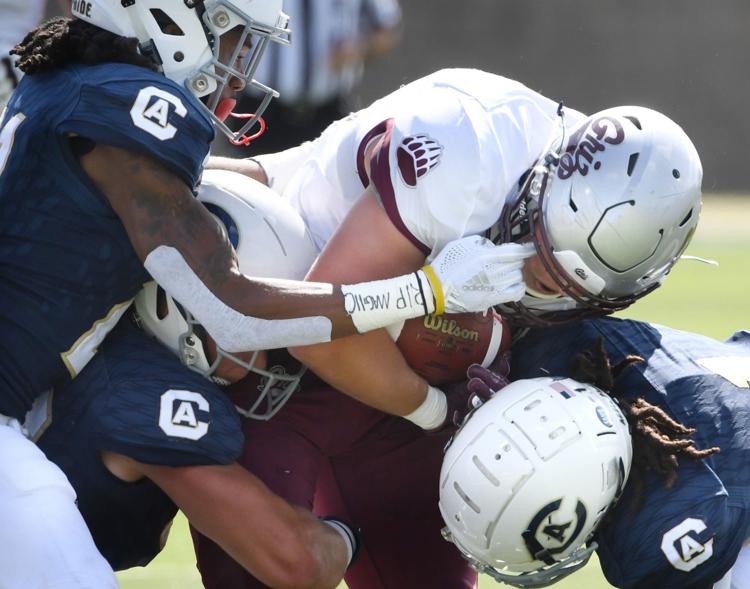 Montana upsets UC Davis 17.JPG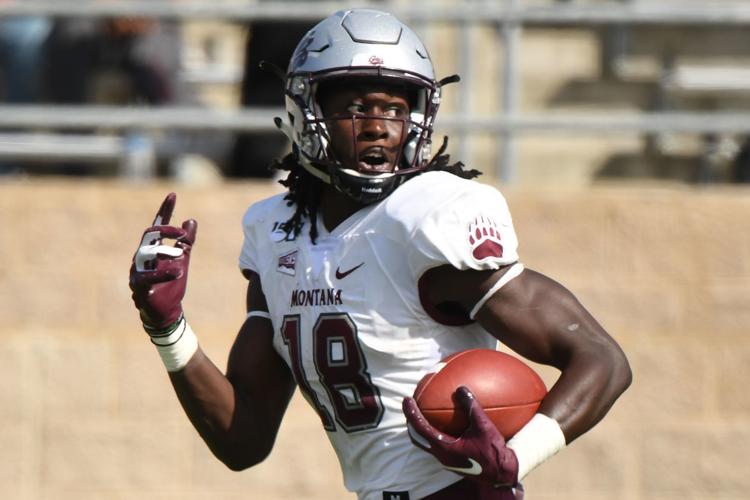 Montana upsets UC Davis 18.JPG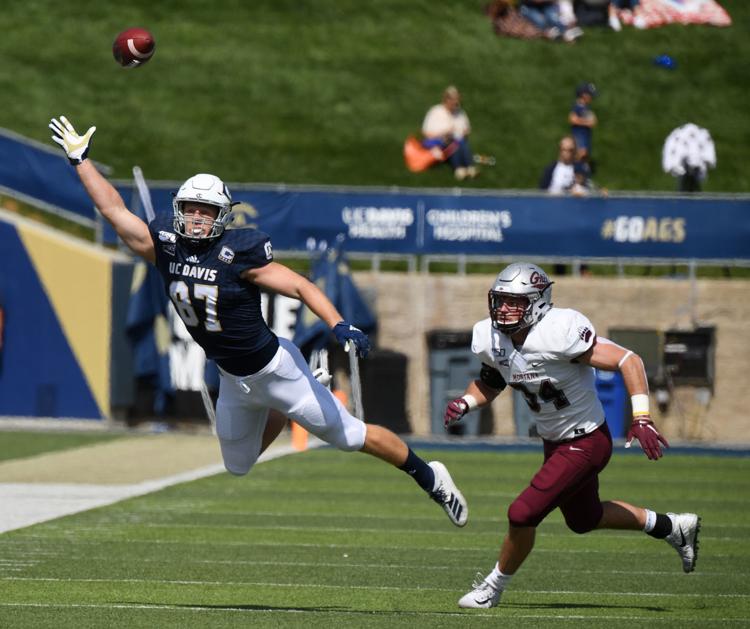 Montana upsets UC Davis 19.JPG
Montana upsets UC Davis 20.JPG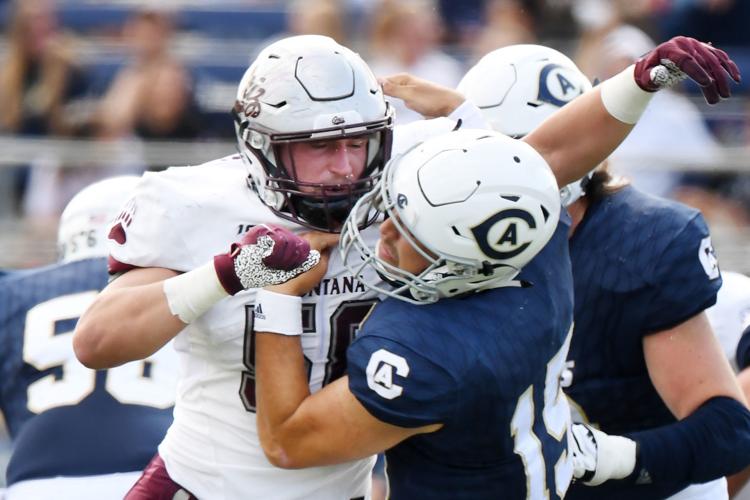 Montana upsets UC Davis 21.JPG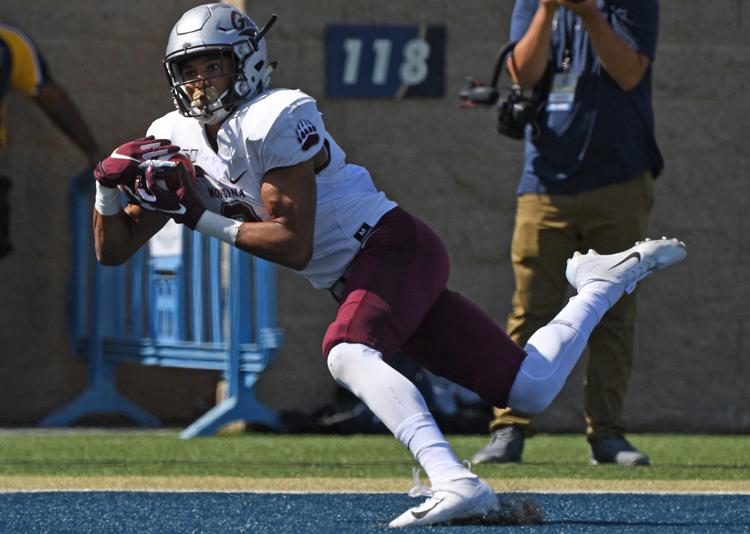 Montana upsets UC Davis 22.JPG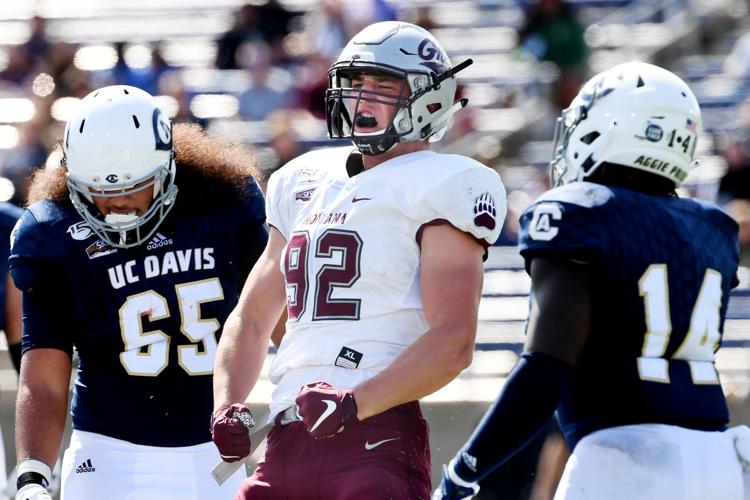 Montana upsets UC Davis 23.JPG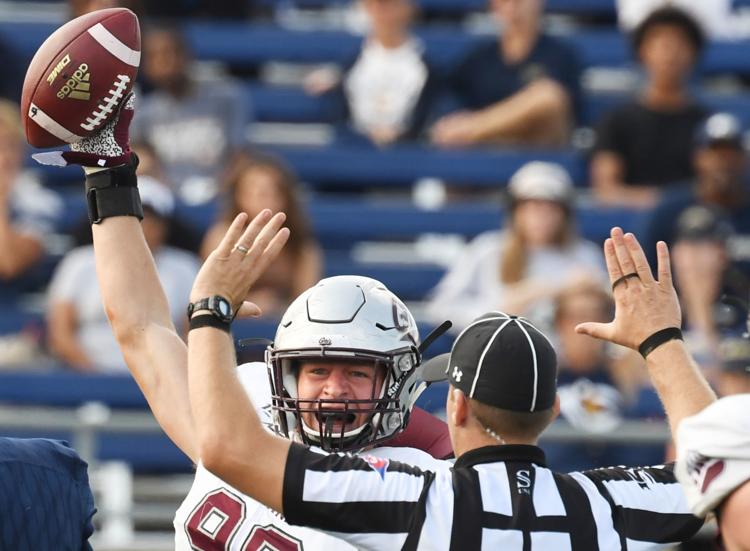 Montana upsets UC Davis 24.JPG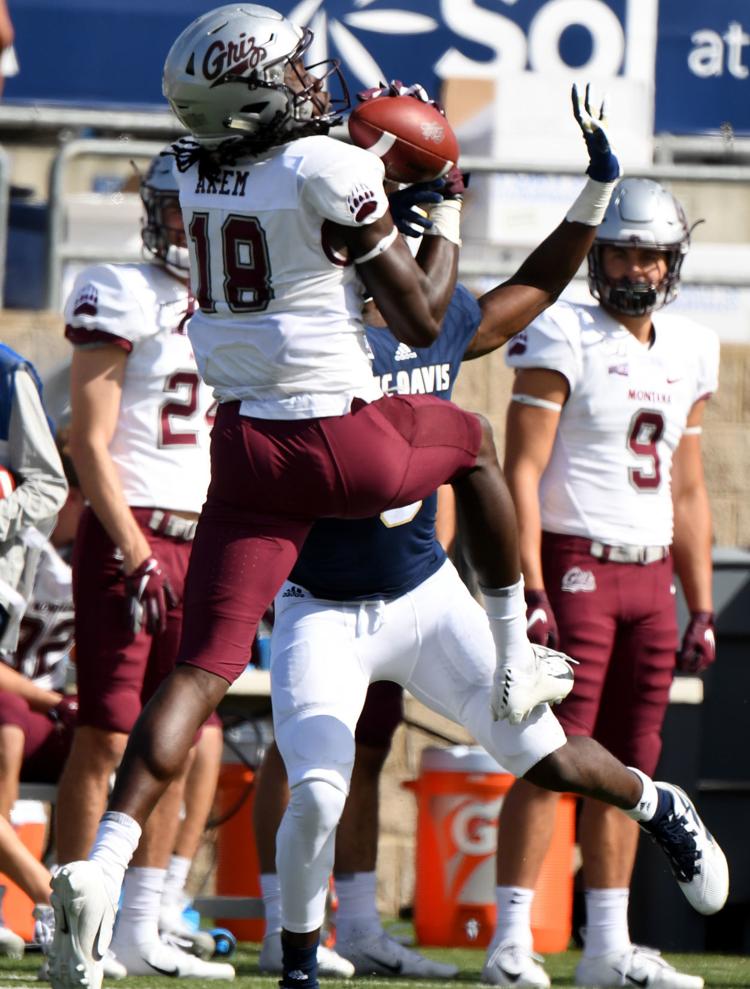 Montana upsets UC Davis 25.JPG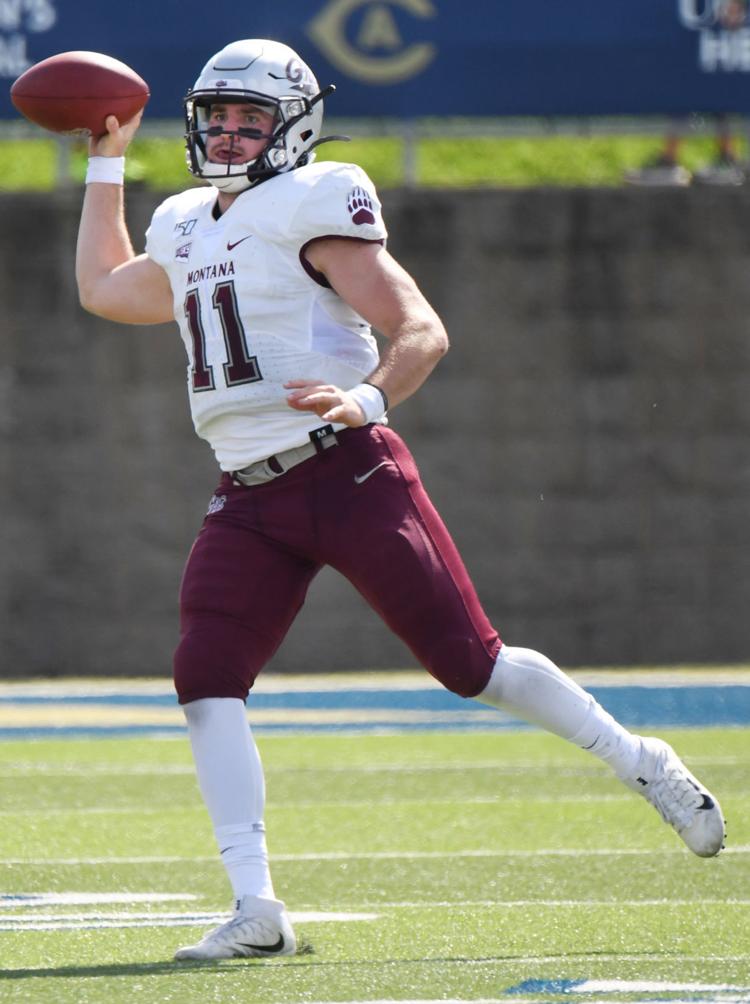 Montana upsets UC Davis 26.JPG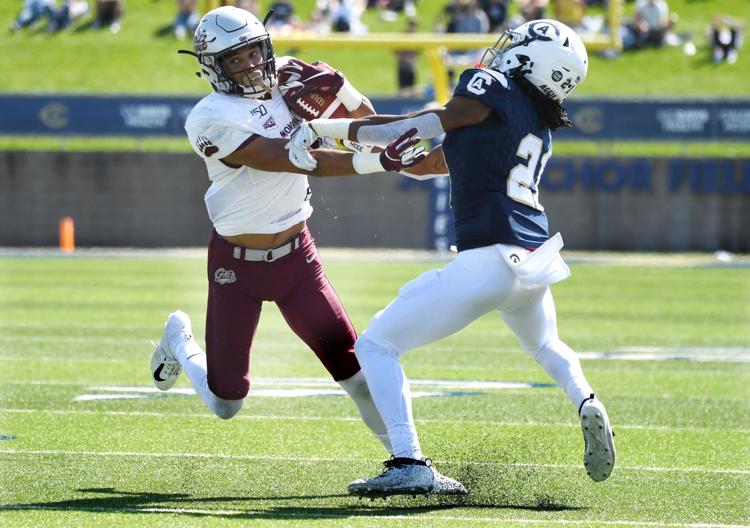 Montana upsets UC Davis 27.JPG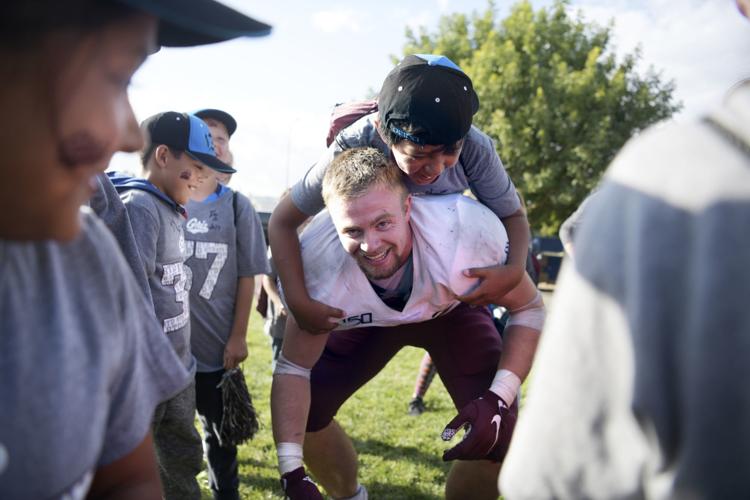 Montana upsets UC Davis 28.JPG