MISSOULA — The interview process has begun and soon the Montana women's basketball team will have a permanent coach in place.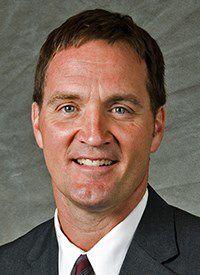 Just don't ask athletic director Kent Haslam to pin down a specific date. He knows from experience that once he and his selection committee pin down a candidate, negotiations could take time. It may be several weeks before an announcement is made.
"Once we've finished the first round of interviews, then we'll dive a little deeper with those we want to talk to longer," Haslam told the Missoulian and 406mtsports.com. "I'd like to have it done as quick as we can but I don't want to rush anything either."
Complicating the process is the fact that some coaches interested in the job were still involved with the NCAA tournament as late as last week. Former Lady Griz star Katie (Baker) Faulkner, for example, has expressed interest and was still helping guide the Oregon State team in the Big Dance last Tuesday.
Haslam has been encouraged by the pool of applicants. More than 50 have thrown their hat into the ring. Plus the Lady Griz have an experienced coach in place in Mike Petrino, who would love to take the interim tag off his title. 
"It will be a hard decision," Haslam said. "We knew this would be an appealing job. This is a great women's basketball community. This is a great program, great history.
"We think we do a good job on investing in the program, so it's an appealing job. We just have to keep being diligent and work through the candidates."
Members of Haslam's eight-person search committee include Krista Redpath, Mike Frellick, Jean Gee, Dan Ingram, Melanie Meuchel, Charlie Palmer, Sheila Stearns and Jen Zellmer-Cuaresma.
It's the first national search for the program's head coach since Robin Selvig was hired in June 1978. Selvig, who retired in July 2016, coached the Lady Griz for 38 years, leading them to 865 wins, 24 conference championships and 21 NCAA tournament appearances.
"I'm not surprised by the number of applicants just because of the reputation of this place, the reputation of our fans and our history," Haslam said. "We're very well known."