MISSOULA — Slow and plodding, Sacramento State will present a far different challenge for the Montana men's basketball team than the one the team had on Saturday evening in its Big Sky Conference opener against Northern Arizona.
While the Lumberjacks have lived and died by the 3-point shot, the Hornets have a far different makeup. Led by 6-foot-8, 225-pound forward Joshua Patton, Sacramento State (7-3) is looking to build a brick wall on defense and grind out paint points on the other end of the court.
Stylistically, it is somewhat similar to how the Grizzlies are built, but the Hornet defense will be one of the toughest Montana (5-7) has seen so far this season.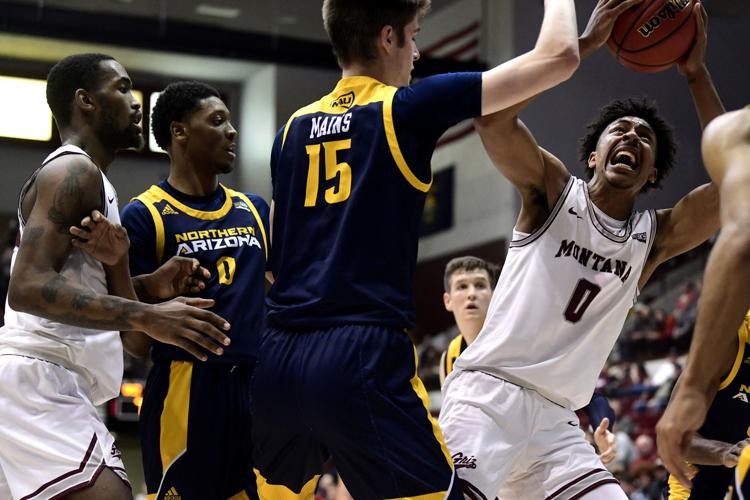 The Hornets and Grizzlies tip off at 7 p.m. on Monday in Dahlberg Arena. It is the end of a two-game Montana road trip for Sacramento State, which fell to Montana State 66-51 on Saturday afternoon.
"They're going to pound it inside, they're going to be physical, they're going to try and keep us from getting it inside," Montana head coach Travis DeCuire said after Saturday's win over NAU. "They'll defend. They're going to try and hold us to the 50s."
DeCuire is not kidding. The Hornets have held seven of their 10 opponents to less than 60 points and rank third in the NCAA in points allowed per game (53.5).
Sacramento State defends the 3-point line extremely well and opponents have hit just 38 of 158 3-point attempts so far this season. That mark, 24.1%, ranks second in the nation.
Getting a couple shots to go down from the perimeter could open up things a little inside for Montana. Against Northern Arizona, Timmy Falls and Kendal Manuel each hit triples, which would be a welcome development for UM if it continues through Big Sky play.
Manuel was an excellent shooter for Montana last season, though he has had a slow start this year. The senior from Billings managed to catch fire for a bit against the Lumberjacks, scoring 16 points.
When Manuel — who plays 33.8 minutes per game — can space the floor, it helps out the Montana offense tremendously.
"I just felt like everyone just told me to keep my head in it, not get frustrated," Manuel said of his recent shooting struggles. "I only shot three times in the first half (against NAU) so I wasn't really frustrated about that. I was just frustrated about us not playing like we can."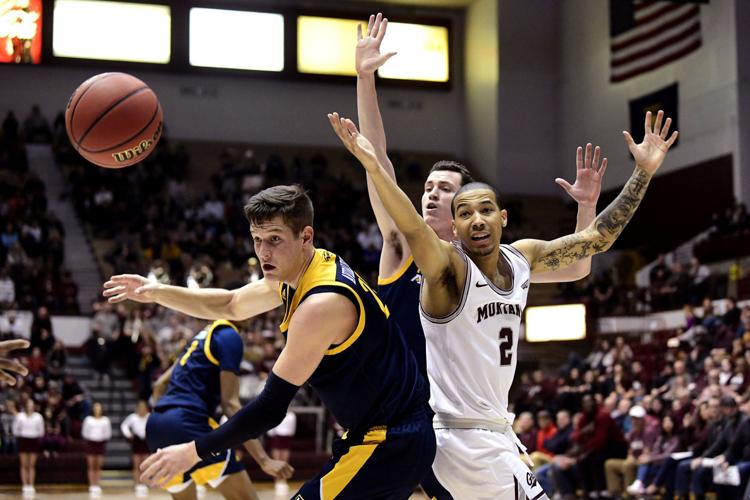 Grind-it-out games are perfect for veteran Grizzly swingman Sayeed Pridgett, who scored 27 points against Northern Arizona as he vaulted to 13th on Montana's all-time scoring list.
Pridgett gets quite a few possessions a game and he can be deadly in isolation sets. Executing those plays will be critical, especially with Sacramento State's philosophy of shortening the game as the Hornets limit the number of total possessions.
The Hornets use just about every second of the shot clock and have an average possession length of 19.1 seconds, which is one of the very longest in the country.
Sacramento State uses that time to try and find good shots, though it does not shoot the ball particularly well. Patton gets his points at a 58.0% clip, but as a team the Hornets shoot just 40.4% from the field and have scored 70 or more points just three times this season.
If history is any indication, Montana has a pretty fair shot to beat Sacramento State. The Grizzlies are 43-9 all time against the Hornets and have won 25 of 27 matchups at Dahlberg Arena.
"Typically they're gonna score in the 50s or 60s and if we can minimize their 3-point shots and the guys that make shots, make it a game of twos, we'll probably have a shot," DeCuire said.