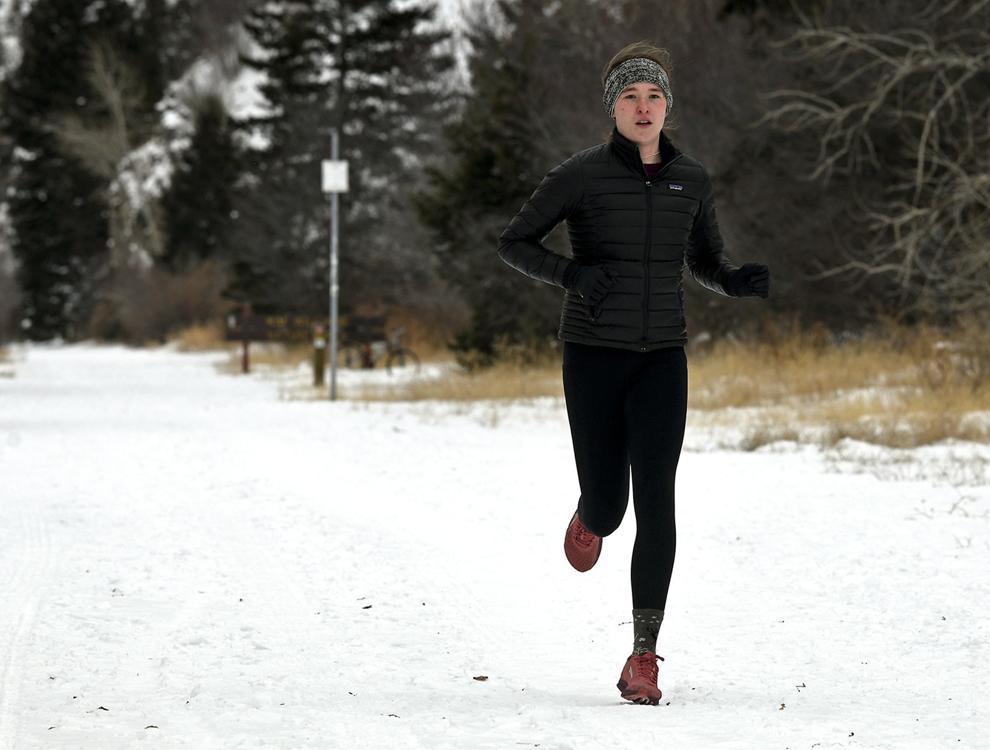 BOZEMAN — When you're a transgender athlete, and it seems the world is taking aim at what you are instead of trying to understand who you are, a walk — or run — on the wild side is the straightest path to clarity and balance and resilience.
So that's just where Juniper "June" Eastwood goes.
Eastwood, a former University of Montana runner who two years ago became the first transgender athlete to compete in an NCAA Division I cross country race, rolls out her bicycle and laces up her trail-running shoes. She heads to the Rattlesnake Wilderness Area or other natural places on the fringes of Missoula, where she is literally and figuratively far from the coronavirus pandemic and what she perceives is an even more insidious threat to people like her.
In these places, amid the pines, balsamroot and, significantly for her, juniper groves, she can escape the steady drumbeat of negativity — while also reminding herself of widespread support — surrounding a political civil war that's ramping up just as her lightning-rod career has wound down.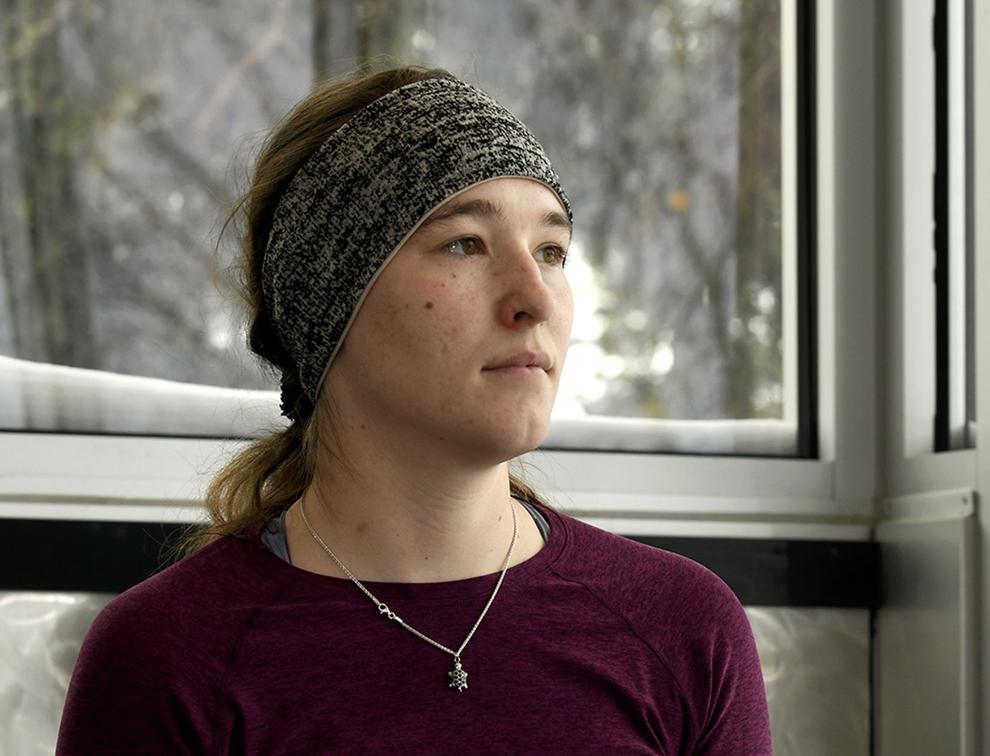 "It's good that's my sport now," she says of trail running.
Though it has been more than a year since Eastwood last competed at UM, and much of her focus now is on earning a post-graduate degree in environmental philosophy from the school, she has resurfaced publicly now that the Montana Legislature is back in session. House Bill 112, authored within days of the opening gavel by Whitefish representative John Fuller, seeks to ensure that sports designated for women or girls are open only to those who were female at birth.
Supporters hail it as the "Save Women's Sports Act". Eastwood sees it as an attempt to disenfranchise an already-challenged class of women.
"My biggest thought is just being a little sad that our legislators want to spend time on making discrimination legislation when we're in the middle of a pandemic still," she said. "That's a little upsetting. Or that they want to spend time and money on social issues when we have more pressing issues."
Proponents of HB 112 and similar legislation in other states argue that transgender female athletes retain so many male traits they have a competitive advantage against "cisgender" females. They fear a growing number of trans athletes elbowing aside other women for scholarships and roster spots.
To Eastwood, the assertion is "a little absurd."
"That's unfathomable to me," she said of male athletes making such a dramatic physical and emotional transition simply to win medals. "If you're comfortable in your body already, there would be no reason to transition. I don't think anybody would ever do that to win some race or have a competitive edge in sports.
"Even if it was the case, it seems like a very serious outlier."
Do Eastwood and other female transgender athletes have an advantage?
Doctors say anyone making the transition in pre-pubescent years would have no physical edge. Those who transition in their post-pubescent years, like Eastwood, could have reached a body size or height they otherwise wouldn't have attained.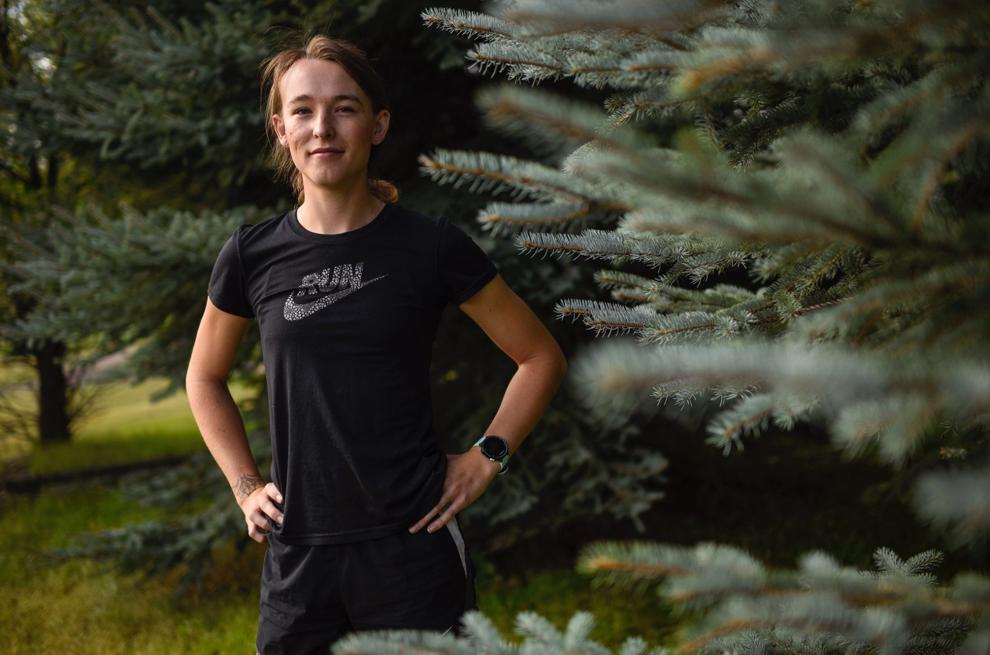 In making her transition three years ago, Eastwood adhered with a decade-old NCAA policy requiring trans women to take testosterone-reduction medication for a year to reduce muscle mass (the International Olympic Committee similarly recognizes the legitimacy of transgender athletes who complete such protocols).
Eastwood says whether a transgender female might have a slight competitive advantage is "sort of sport-dependent."
"When you're talking about a sport like distance running, there's a lot of different factors and I'm going to have advantages and disadvantages," she said. "My height and being a little heavier are disadvantages. I'm running against people with less weight and I'm more injury-prone. In my case, I'm comparatively slower after the transition than I was before. It comes down to a lot of reasons — being heavier and taller — and honestly because I have less testosterone than almost all of the women I compete against because the medication almost annihilated my testosterone."
Eastwood said before her transition she covered 1,500 meters in about 3 minutes, 51 seconds. She never ran a competitive 1,500 after her transition due to the pandemic, but based on her indoor times in the 1,600 she guesses her 1,500 now would hover around 4:24 – about a 13% speed decline.
Loss of muscle mass is a factor, Eastwood said, but also a reduced ability to transfer oxygen (VO2 max).
"It's just not having the same fire that the same testosterone might give," she said.
For Eastwood, it's moot now — or perhaps until she competes again, as a trail runner. She's hired a coach and plans initially to enter 50-mile competitions this summer and build toward longer races.
She also has spoken out against HB 112 in hopes of humanizing transgender people so they aren't so readily demonized.
"I would say to people to look into their own communities and see there are probably trans people in those communities, and to meet a trans person and try to put themselves in that person's shoes and try to understand how they might feel," she said what her message would be to supporters of HB 112. "That's the hardest thing about it. I think it's weird to make legislation about a group of people without ever trying to consult with that group of people. I would say no legislation without consultation.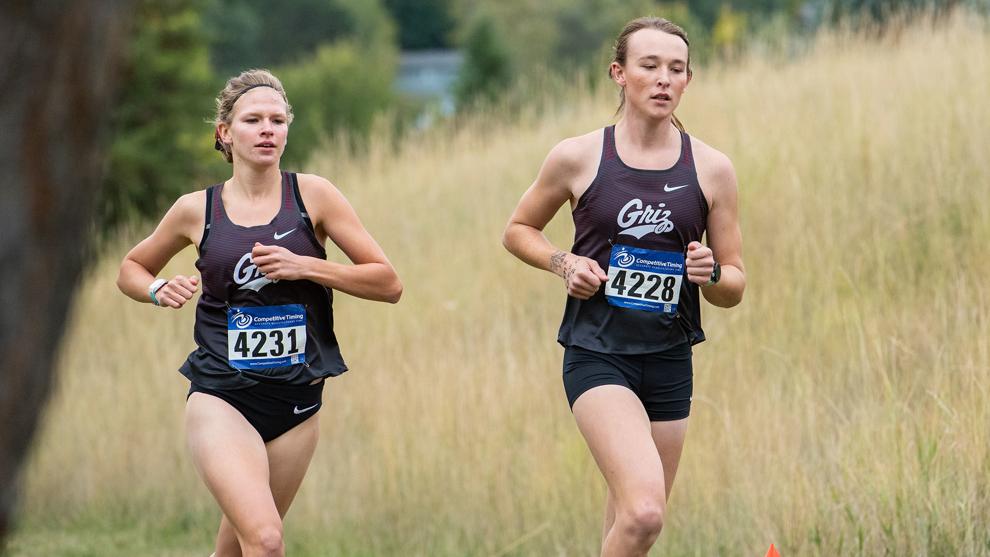 "That would be my goal — to have these people see trans people as humans instead of just the caricature of trans athletes they have in their heads."
Eastwood, a multi-state high school champion at Belgrade, suspects some of the negativity toward transgender people is reflexively tribal.
"It comes down to what being conservative seems to mean," she said. "A lot of it anymore seems to mean anti-liberal, and trans people and their lives are sort of lumped in with their idea of what liberal means. They're anti-trans because they're anti-liberal. It would be nice if politicians could avoid these sort of fruitless conversations on social issues."
HB 112 dovetails from a similar act in Idaho, which was crafted as a direct result of Eastwood competing in the state for UM. Idaho's law has been held up in court on grounds it's unconstitutional.
It's just one more reason Eastwood sees HB 112 as a waste of time and money as it makes its way to the Montana Senate after passing the House.
"I wouldn't be surprised if it takes the same path as Idaho," she said.
HB 112 notwithstanding, Eastwood says she has witnessed an evolution in attitudes toward transgender people even in just the past decade. She theorizes the growing acceptance partially explains HB 112.
"The reason why this backlash is upon us is because there's a lot more positivity surrounding trans identifiers," she said. "I think young people even more generally. I think people who are younger than me are happy they aren't having to deal with the same things people who came before them have had to deal with."
Negativity persists, she said, much of it through social media. She's dealt with it, not always healthily, through what she describes as "exposure therapy" — reading every word of the hundreds, even thousands, of vitriolic comments.
"I sort of became numb to it," she said.
To help compensate, Eastwood immersed herself in her running, especially with her UM teammates, many of whom will be "lifelong friends." Sports, she said, enabled her to be with people who were less concerned by what she is than who she is.
"For me, that's what running is all about — more about community and friendship and self-development than winning a race. That's just a cherry on top in the process," she said. "And I think for sports in general, that's kind of what it is — the support network and outlet for personal development and a way to build self-confidence and all those things I experienced running alongside my teammates. Those moments are sort of priceless."
Eastwood, who wants to work in the outdoors industry, also routinely turns inward, to a place of reflection and passion best accessed through trail running.
Named Jonathan at birth, she chose Juniper as her transition name in part, she jokes, because she likes the way she writes her "J's" but mostly because the conifer signifies the natural beauty of the places she runs.
Junipers also, she points out, are highly resilient.
"I really like that," she said.