The Montana men's basketball team got a huge boost from recently-eligible forward Yagi Selcuk, but the Grizzlies were not able to close out Nebraska-Omaha and fell 87-82 in overtime to the Mavericks on Saturday afternoon.
Selcuk was added as a mid-year transfer last season, meaning he joined the team ahead of the second academic semester. By making that decision, Selcuk's eligibility started when his grades from the first semester this year were posted.
The 6-foot-8 forward, who hails from Turkey, joined the team on Friday afternoon prior to Montana's practice in Omaha. The Grizzlies did not stop back in Missoula between the Oregon and Nebraska-Omaha trip and Selcuk did not travel with the team to Eugene.
Against the Mavericks, Seluck tallied 14 points on 6 of 13 shooting over 27 minutes and hauled in six rebounds — three offensive.
"He's the strongest guy on the team in terms of physicality," Montana head coach Travis DeCuire said to KGVO radio following the game. "…I think they had four of five offensive rebounds going into the first media (timeout) and I said, hey, let's give him a run and see what happens and then he goes in and scores so we rode it out."
Selcuk flashed a variety of polished post moves and was an absolute force to deal with inside. His offensive presence down on the block helped open up things for the rest of the team, including swingman Sayeed Pridgett.
The senior topped his career high for the second time this season, scoring 32 points while grabbing eight rebounds and dishing out three assists. Pridgett now has 1,279 points in his UM career and is 10 away from tying Derrick Pope for 14th-most all-time.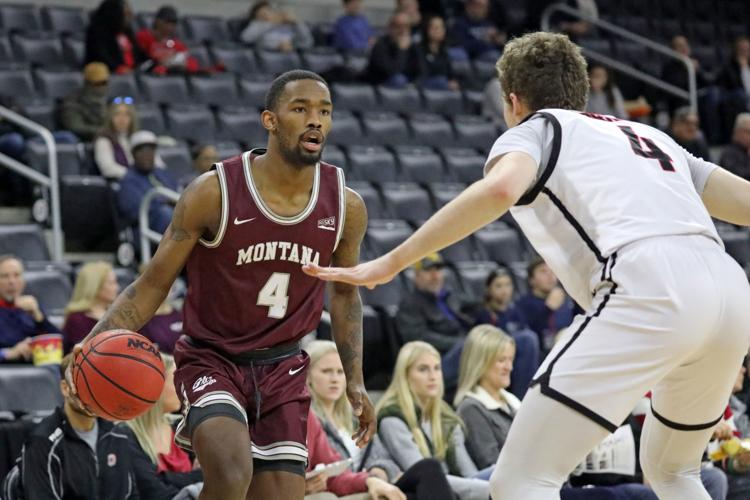 "We put points on the board and that's the biggest thing for us right now, the struggle, is just scoring," DeCuire said. "We're not shooting the ball well from away, obviously free throws are an issue."
Montana missed four free throws over the final 1:26, including two from Selcuk. Despite not taking advantage of the freebies, the Grizzlies still led by three points with under five seconds to go.
Forward Kyle Owens hit two free throws to give the Griz a 72-69 lead, but Mavs guard JT Gibson answered with a deep 3-point shot with 2.1 seconds left to tie the game.
A contested 3-point try from Pridgett didn't beat the clock.
Neither team scored in overtime until Omaha's Zach Thornhill hit a 3-point try with 3:30 left. Freshman Montana guard Josh Vazquez responded with a 3-pointer of his own to tie the game at 75. Timmy Falls got a jumper to fall moments later and proceeded to convert two free throws on the next Montana offensive possession to give the Grizzlies a 79-77 lead with 1:46 left in the extra period.
Omaha took the lead for good with 43 seconds left on a pair of Matt Pile free throws. Pile was fouled on a put-back after hauling in his sixth offensive rebound of the game.
The Mavericks outrebounded Montana 51-34 and had 15 offensive rebounds to the Grizzlies' 11. Montana had just seven turnovers and forced 20 from the Mavericks.
"We just have to clean up some things, our biggest issues right now are our inconsistencies, which leads to change in lineups and rotations and it's kinda who's playing well now, you got to ride with because no one has much of a history."
Vazquez finished with 14 points on 5 of 6 shooting, but fouled out in overtime. Owens had 12 points, while Kendal Manuel had just three. Manuel shot 1 of 11 from the field and 1 of 8 from 3-point range.
Montana shot 29 of 71 from the field and 5 of 16 from behind the arc as a team.
Pile finished with 13 points and 16 rebounds for the Mavs, while Gibson and KJ Robinson combined for 46 points.
Montana hosts Northern Arizona to kick off the Big Sky slate on Saturday, Dec. 28.
"It's a new season. The biggest thing for them, what I told them, we're going to have some stinking thinking going on right about now, I know I am, and they are as well as far as what can we do different, what can we do better," DeCuire said. "So go home, enjoy your holiday, enjoy your family, but find time to hit a reset button and come back with fresh legs and a fresh mind."