MISSOULA — Adam Mickelson is the exception.
The Montana man that took a through ball and buried it in the back of the net, literally and figuratively.
For all its popularity, Treasure State high school boys soccer produces very few NCAA Division I players. In my 13 years in Missoula, I've only interviewed one and that was on Friday afternoon.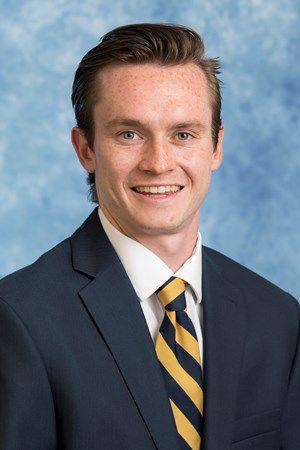 Mickelson is more than just your average member of the UC Davis soccer team. He's a catalyst, leading the Aggies in points (goals, assists) last year and doing the same this year.
Last weekend the Missoula Sentinel grad delivered one of the biggest goals of his career, ending a nailbiter at Cal State Fullerton that went into double overtime. With the win, the Aggies moved into a tie for the Big West Conference lead with UC Irvine.
Impressive. We're talking about a Missoulian that went from playing alongside mostly seasonal players in high school to competing alongside scholarship athletes from California and Seattle and New Zealand and Toronto. It wasn't easy at first, but Mickelson pushed hard to make his home state proud.
"When I first came in I was worried about not making the team because my level wasn't up to what they were," the senior said. "Practicing with them over my redshirt year really helped me get acclimated to the speed of play.
"In Montana, if you're a good player, your teammates rely on you a lot. Here everybody is really good and I wasn't used to being able to pass as well as I had to and stuff like that."
Mickelson doesn't exactly have the bloodlines to be playing D-I soccer. His dad, Jim Mickelson, played strong safety for the Montana State football team. It was only recently that Dad confessed to Adam that he steered him away from football.
"He had so many injuries," Adam said of his father. "He has had a couple knee replacements, broke every finger, broken toes .... He pushed me away from it but everything else was up for grabs and my parents have been real welcoming of whatever sport. Soccer just came to me."
The challenge for a soccer prodigy from Montana is trying to keep up with all those whiz kids from warm-weather states. It's not easy when you have to wear a winter coat half the year.
You might say Mickelson is the product of a passionate soccer community. The Sentinel Spartans, the Missoula Strikers club team, the ODP team that gave him an opportunity in the wintertime ... they all set a foundation. Then when the time came and he started looking for a place to play in college, it was a former Missoula Hellgate rival who helped open the door to Davis.
"Kyle Higgins put in a good word with the coaches," Mickelson said of the ex-Knight and Aggie. "Then I went to a camp there and played pretty well."
Everything is in place for Adam and his team to make a run at an elusive NCAA tourney bid. On Saturday they earned a share of the Big West title and a bye in the quarterfinal round of the conference tourney. Now they need two wins to punch their ticket into the Big Dance for the first time in 11 years.
After college, Adam would love to give pro soccer a try. Or perhaps coaching — an area where his degree in sociology might come in handy.
Yet for all his growth as a California convert, Mickelson remains fiercely proud of his Treasure State roots. And he has a message for all those D-I dreamers out there.
"I don't think anybody is more athletic than the kids that come from Montana."
Good luck, Adam.
You've made an Aggie soccer fan out of me.