BILLINGS — Two weeks ago, Chris Stutzriem gathered his Rocky Mountain College football team into a large, socially distanced circle at midfield at the conclusion of a two-hour fall football practice.
There was a lot to discuss, other than the highs and lows of the offense/defense exchange during what was a high-energy outing at Herb Klindt Field.
The overlying (and pointed) message from Stutzriem was for the need for players to take a leadership role during what has been a difficult and persistent COVID-19 pandemic, like wearing masks, washing hands, avoiding large gatherings outside of team activities and being smart when it comes to how they go about their daily business.
Rocky, which would be in the midst of its season now if not for coronavirus restrictions, wants to be part of the solution, Stutzriem iterated. Not the problem.
Through a big-picture lens, it could be viewed as continued growth for the 31-year-old Stutzriem in his initial foray into collegiate head coaching. This season, if and when it's played, will be Stutzriem's second in charge of the Rocky program, and what a time it is to be in his position.
Leadership and oversight have never been more important.
As a young head coach, Stutzriem is drawing from many of his past football influences. Perhaps most notable among those is Joe Glenn, who is looked well upon across this state for his short but blistering run of success at the University of Montana two decades ago.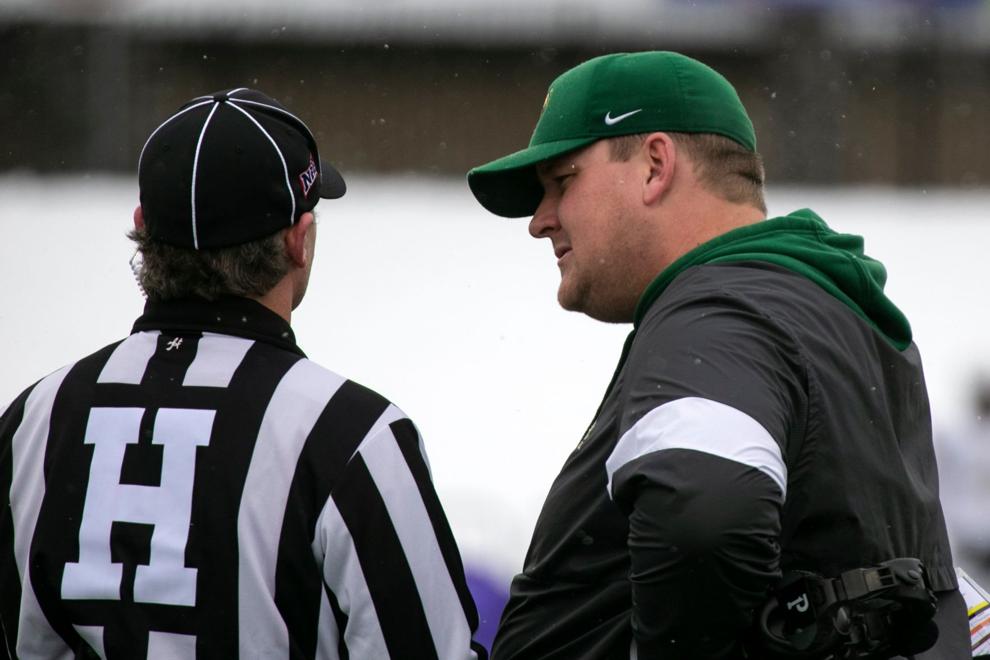 Stutzriem played quarterback for Glenn at Wyoming in 2008, and later served under Glenn as his running backs coach at South Dakota during the 2013 season.
Glenn is on the prestigious list of coaches with 200 career victories. And Stutzriem, as all coaches do, is borrowing from Glenn's mentorship in an attempt to find similar results on the field.
"The one thing that I try to carry over from him is to demand a lot from your players but to also treat them well," Stutzriem said. "Joe always had a smile. He was cheerful. He remembered everything about you.
"He was so fun to be around. A very genuine person."
These days, Glenn, 71, is enjoying retirement and living with wife Michelle on the 18th fairway of a Phoenix-area golf course. He stepped away from coaching following the 2015 season at South Dakota, capping a four-year stint at the helm of his alma mater.
Prior to that, Glenn spent six seasons as the head coach at Wyoming (2003-08). At Montana, he forged a school-record .867 winning percentage from 2000-02 and led the Grizzlies to two national title game appearances and a championship victory in 2001.
He also won two Division II championships at Northern Colorado in 1996 and 1997.
A tough challenge
One of Glenn's greatest human qualities — it always has been — is his ability to connect with and remember people. It's no different for him with Stutzriem, who played QB for Glenn only for that one season in 2008 as a redshirt freshman.
Glenn saw potential in Stutzriem as a player back then, and as a coach now.
"He's engaging. Talks like the guy on the six o'clock news," Glenn said in a phone interview with The Billings Gazette and 406mtsports.com. "He looks you in the eye and he's sincere. He's a sharp guy. All the things you look for in a quarterback.
"Stutz is a winner. That's the way I see him as a human being, that's the way I saw him as an athlete. A good leader. That's the way I see him as a coach."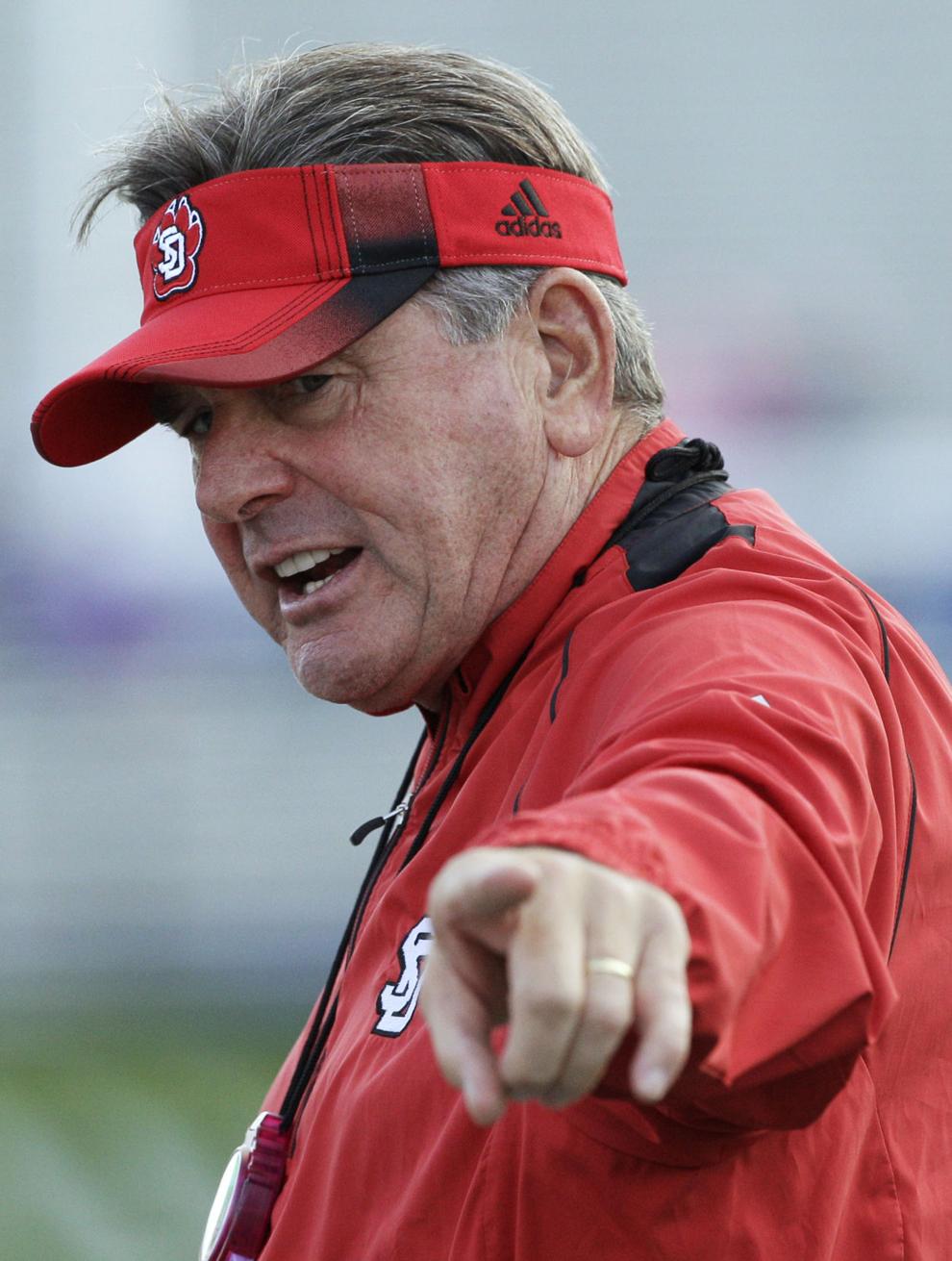 Rocky went 4-7 in Stutzriem's first season in 2019. But the pandemic has proven to be the greatest challenge of his young career. So far, his team-wide message hasn't wavered, as evidenced by that no-nonsense post-practice talk.
Glenn said being a head coach during these unprecedented times would be nothing short of difficult.
"You can't count on anything. How do you know when you're going to practice? How do you know when you're going to be in game mode? It would just drive you crazy trying to get things organized," he said.
"I feel sorry for (Stutzriem). But everybody's kind of in the same basket no matter where they're at. You can practice until you're blue in the face, but they'll be so happy to get to game week and get on the field and play a game."
Glenn's ability to level with people is something that seems to flow from Stutzriem, also. It's a trait Stutzriem said he pulled from Glenn.
That, as well as keeping a calm and composed disposition within the program. It's especially important considering the current environment.
"I always thought we were relaxed. You were never on pins and needles. You weren't walking on eggshells. And he always had an open-door policy for coaches and players, that he wanted guys around," Stutzriem said.
"He wanted to see you and have families around. That's the big part that I try to do, to make it an atmosphere where we're not going to be in the office for 14 hours a day. He always believe that if it took you two days to put in a game plan that you weren't going to be successful."
Knockout at Neyland
Glenn and Billy Cockhill, among others, recruited Stutzriem to Wyoming out of Eisenhower High School in Lawton, Oklahoma. Stutzriem signed with the Cowboys in 2007.
Glenn and Stutzriem had their greatest shared achievement on Nov. 8, 2008, at Neyland Stadium in Knoxville, Tennessee.
Wyoming was a four-touchdown underdog playing on the road against the Volunteers, members of the powerful Southeastern Conference. But the Cowboys' plan was to play a mistake-free game, protect the football at all costs and try to run the ball as well as they possibly could.
The plan worked.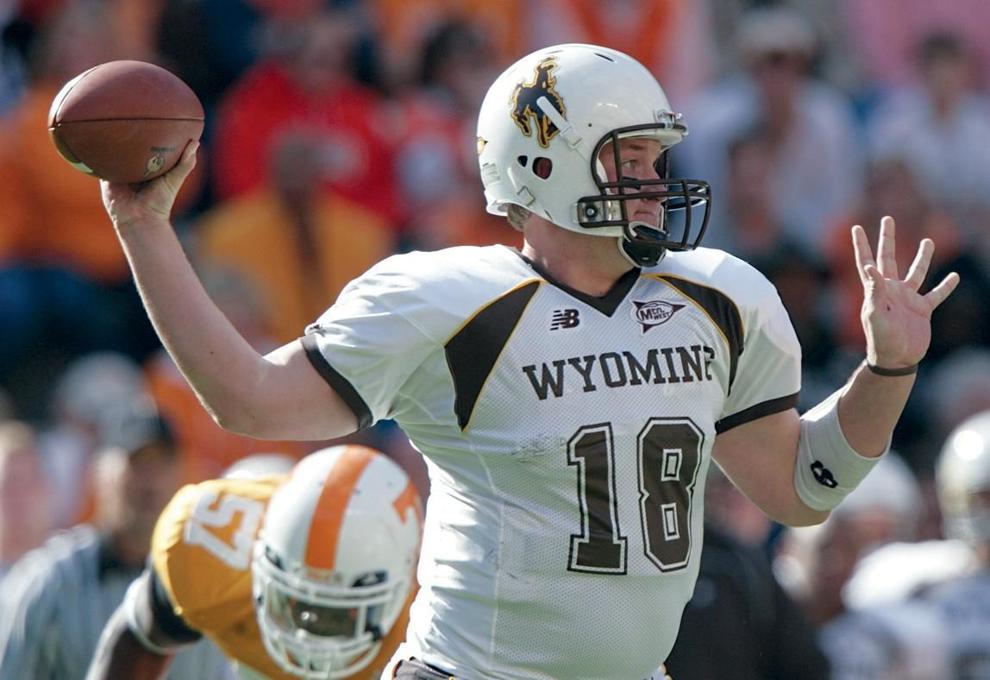 Stutzriem, a redshirt freshman, completed only 8 of 16 passes for 95 yards but tossed a 4-yard touchdown pass to Greg Genho in the first quarter and, most importantly, didn't throw any interceptions against the Vols' athletic defense.
Wyoming was also able to rush for 167 yards on 48 attempts and its defense managed to pick off two passes, one in which Ward Dobbs returned for a touchdown in the second quarter.
The Cowboys held on to win 13-7 and shock more than 99,000 Tennessee fans on homecoming. Stutzriem was named the Mountain West offensive player of the week.
"We had a great week of practice," Stutzriem said. "Going out there you're kind of in shock and awe seeing the stadium. It was a surreal scene, and to go in there, packed house … we were able to sneak out a win."
"I associate Chris with that game so much," Glenn said. "Stutz, he did everything we asked him to do. It was a crowning moment for Chris, I'm sure. It was certainly one of the biggest wins I was ever a part of."
Run the ball, protect the ball. Those have long been a part of Glenn's football philosophy, as it is for many coaches. Count Stutzriem among that group, too.
"As far as philosophies on the field, (Glenn) always believed that you've got to be successful running the football, whether it's 50 times a game or 10 times a game. And to limit turnovers," Stutzriem said.
"What he was great about, whether it was players or whatever, he was up with the times. He wasn't one of those coaches that said, 'Hey, we're going to do things this way because it's worked for 30 years and we're not changing.'"
'Just be you'
Glenn was let go from Wyoming after the 2008 season. As a result, Stutzriem departed too, first to FCS Indiana State and then to NAIA Morningside (Iowa), where he finished his eligibility.
In 20 career collegiate starts at three different levels, Stutzriem threw for 3,800 yards and 36 touchdowns.
By 2013, Stutzriem was reunited with Glenn on the staff at South Dakota. He later took the offensive coordinator job at Rocky under Jason Petrino, moved again to be an assistant at Southwestern Oklahoma State and finally was named the Battlin' Bears 18th head coach following the 2018 season.
Glenn gave Stutzriem some sage advice when he took over the program at Rocky.
"My biggest point to him was to be himself," Glenn said. "He's got a real good radar. Just be you, that's the best thing you can possibly be. Treat your coaches good, recruit hard. Surround yourself with good people and good things will happen.
"He's just kind of mature beyond his years. He was always focused on the job at hand. He was never, ever a guy that I couldn't trust, no matter how young he was."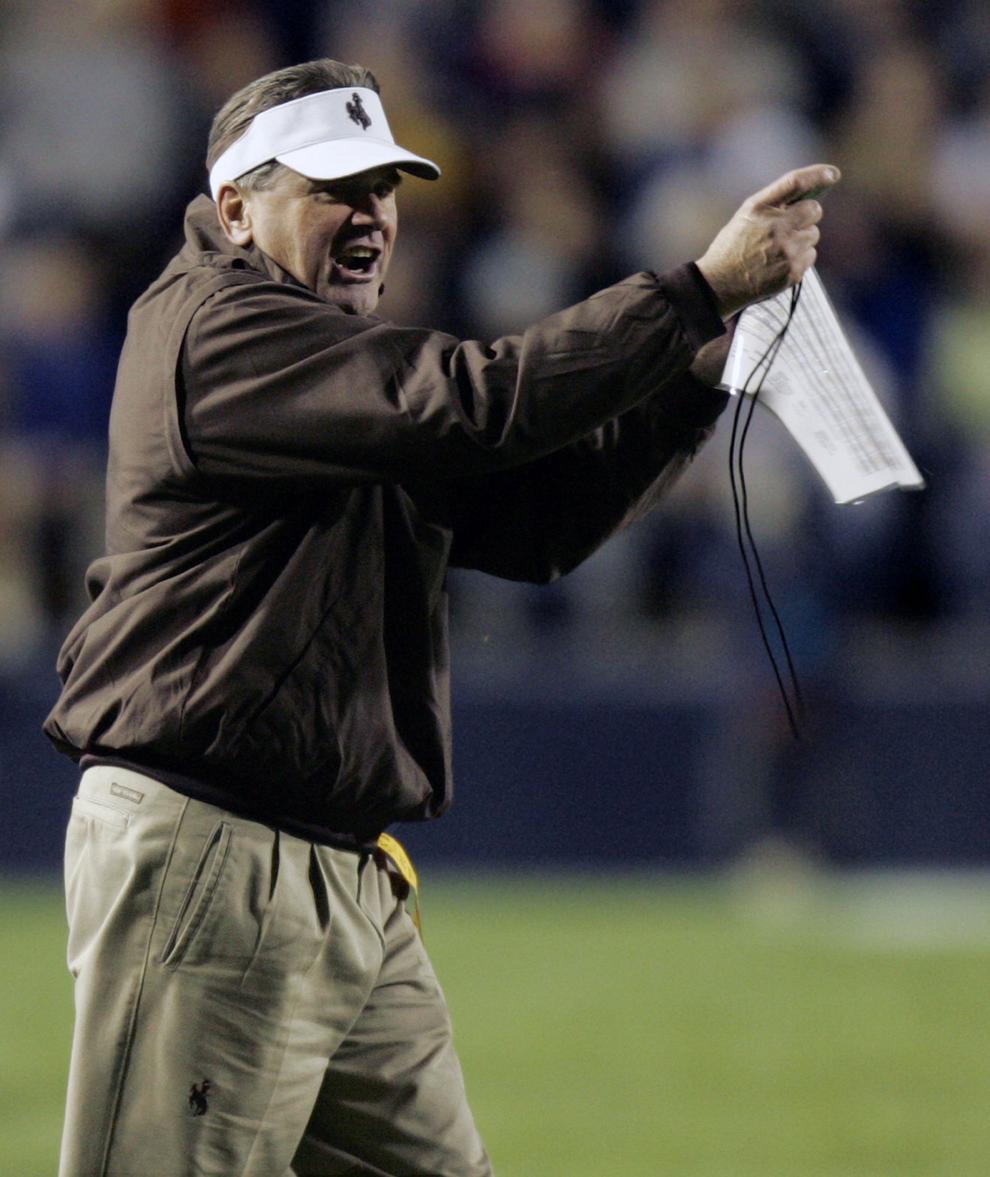 Stutzriem and the Battlin' Bears are in the midst of conducting 12 fall practices while the NAIA and Frontier Conference football season remains on pause. It is supposed to begin on Feb. 27, pandemic willing.
Offensively, Stutzriem will have two veteran quarterbacks at his disposal in Nate Dick and Drew Korf, as well as a top-line receiver in Lucas Overton. Defensively, Stutzriem likes the look of a retooled line, which he hopes can serve as a catalyst for more victories.
Until then, it's just a matter of staying prepared for the next opportunity on game day, which Glenn said is what it's all about.
Either way, Stutzriem will always carry a piece of Glenn with him.
"It goes back to his personality. He knew you by name. He didn't care if you were a walk-on or the starting quarterback. He treated everybody the same. He made you feel really good about yourself," Stutzriem said.
"And he wanted to win just like everybody else."