HELENA — Isazah King couldn't hold back his emotions.
Tears ran down his cheeks as he waited for his name to be announced during Carroll College football's senior day.
His dad and younger brother were on his left arm.
His mom and older brother were on his right.
As King, one of the team's defensive backs, stepped onto the grass of Nelson Stadium for the last time, his chosen family never left his side.
Family.
That's the word that King now cherishes more than ever.
King has come a long way from where he started.
His hometown of Clearlake, California, sits 123 miles north of the heart of the San Francisco Bay.
The three-bedroom house he grew up in was old and had belonged to his grandmother. According to court documents written up by California's Department of Social Services, the house was dilapidated, with holes in the walls and floors.
"It was just filthy," King recalls.
The report stated that there was no floor in one of the bedrooms and the laundry room. What flooring that was in the home was dirty, stained and peeled up in places.
In the kitchen, the oven was broken and the refrigerator was not operational. There was a microwave and a freezer but inside the freezer there was barely any food.
The only food that the investigator could find in the cupboards was condiments and pancake mix.
King's room was not much better. Every night he had to pick his things up off of the floor to keep the cockroaches out.
"I did sleep on a bed, but it was just falling apart," King said.
In the bathroom, the sink worked but shower was always clogged, which made showering a challenge.
"I literally had to shovel water out of the bathtub every time I wanted to take a shower," King said. "I was 13 and 14 years old doing this stuff."
Another bathroom was completely unusable with no flooring and no toilet.
Clearlake sits in Lake County, and though it hugs the richer counties of Napa and Sonoma, according to the US Census Bureau, it currently stands as the lowest income county in California, and according to the Public Policy Institute of California has the highest arrest rate of all California counties. The State of California Department of Justice states that, in 2018, there were 366 arrests for violent offenses and 183 arrests for drug offenses.
"There is a lot of violence," King said. "There is very high drug usage and there are a lot of gangs."
By the time King was in sixth grade, he knew this wasn't the right way to live. He saw his friends' houses and how they lived. More importantly, he saw how their parents helped them.
King was mostly left to fend for himself.
"Food usually lasts two weeks, but after that you have to find where to get a meal from," King said.
But away from the perils of home life, football was King's escape. In fact, it was his passion. From the time he first put on pads in seventh grade, he knew he would have to work hard to become the best that he could.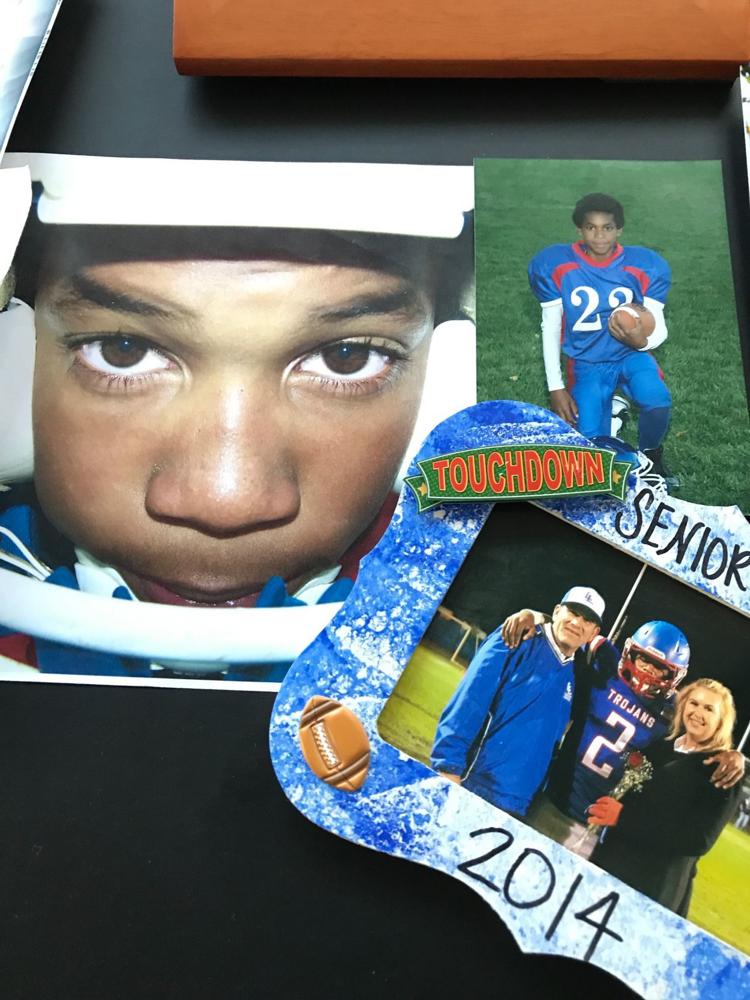 "I'm hard on myself, because I know what I am capable of," King said. "I always try to adjust, see what I did wrong and correct it."
It was at Lower Lake High School football practice that he met a coach who would change his life forever.
Denis Brunk has been a high school football coach for more than 20 years. When he moved back to California, he was approached by Lower Lake's head coach to become the offensive coordinator.
Brunk brought his oldest son Michael to help, and King became their starting quarterback.
Michael, who was three years older than King, invited him over for dinner. Denis and his wife, Tammy, started to realize that King faced challenges at home.
King was couch surfing, staying with friends and letting his grades slip, but he was a ray of sunshine in the Brunk household.
"It was the strangest thing," Denis said. "It always felt like he fit."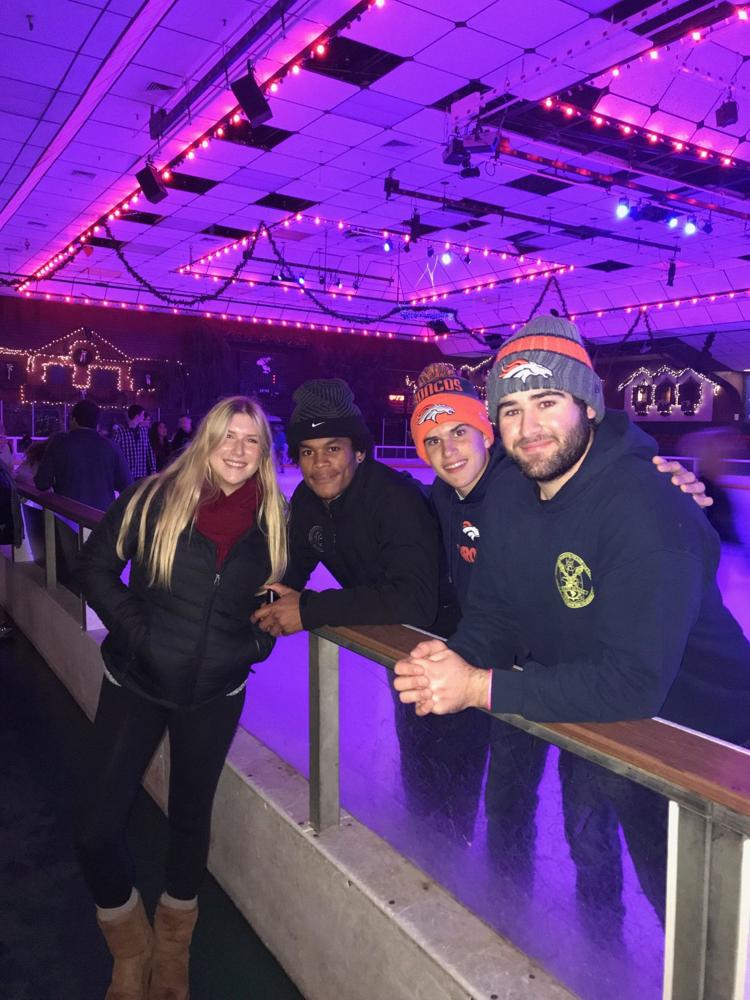 The Brunks watched over King, giving him the extra care he needed, whether it was helping with his laundry or making sure he was fed when he was at their house.
Then, one day, Tammy received a text at dinner.
One August night, King came back to his house after a long day of school and football practice. It was just after 7 p.m.
"I put my stuff down, got ready to get something and realized there was no food in the house," King said.
He told his biological parents, but their response didn't sit well with King. He said they shrugged it off, and though it wasn't the first time this had happened, he wanted it to be the last.
This time, King snapped.
"There was no support in this household," King said. "I was doing everything in my power to better myself and I wasn't getting any help from the people who were supposed to help me."
In that moment, King texted Tammy.
Her phone lit up.
"It said something like, 'Can a parent give the rights to their kid up to another parent?'" she said.
She knew she had better call him.
When King picked up the phone, he was sobbing.
"He said, 'I can't stay here anymore. They don't want me here anymore,'" Tammy said.
Tammy offered to come pick King up. She was worried he would get in more trouble with his biological parents, but King could not see how.
Denis, Tammy and another assistant football coach drove to King's house. As they pulled up, King was sitting outside with three black duffle bags containing everything that he owned.
Denis loaded the duffle bags into the car and King got in the back seat with Tammy. They drove off.
"We went home and I held him, crying the whole way," Tammy said.
Over the next two months, Denis called child protective services because for him, there was no way King would be returning to his biological parents' house.
He and Tammy sat their biological children down one at a time to see how they would feel about formally adopting King.
"This is a family decision," Denis said to each of them. "There are two ways we can help Isazah. We can go through with this or we can help him without him being a part of this family, but there is no half way. Isazah has had to deal with halfway already where people are just giving him handouts. That's not really being a part of the solution."
Within 24 hours, the kids were all in. There was no hesitation even from the younger siblings, Madison, who was 14 at the time, and Mac, who was 8.
"I remember going to Mac and asked him how he would feel if Isazah was his brother," Tammy said.
"Can we have him?" Mac asked.
He knew it meant sharing everything. Toys, finances, attention.
"I don't care. I want him," Mac said.
The Brunks went to court to formally make the adoption legal.
King wanted to become a part of the Brunks family, so a mediation was set up between both parties during an informal discussion outside the courtroom.
Tammy turned to King's biological mother and made her a promise.
"I'm not going to take him from you," Tammy said. "We just want to give him a better life and a better opportunity. We love him."
The two women hugged and cried before it was agreed to relinquish parental rights.
King had a new family. His past life was behind him.
King's life changed instantly.
Denis turned into dad.
Tammy turned into mom.
Mac became a little brother.
Madison became the rival sibling.
And Michael became "brub," a nickname all the younger siblings used.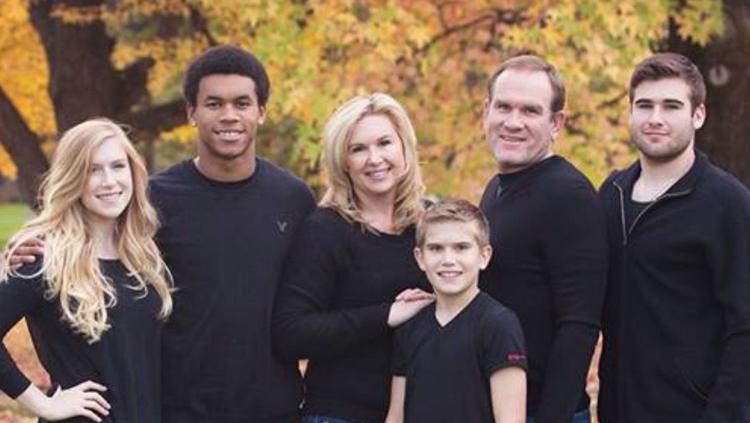 There were, of course, ground rules and expectations set by his chosen parents. School came first, sports came second and he was expected to give 100% effort.
"You aren't studying the night before the test, you are studying the week before the test, and football starts the summer before when you are in the weight room," Michael said.
That isn't to say that things were perfect.
King was a teenager, he butted heads with his sister and even had occasional dark moods.
One moment he was happy and then the next he would just get up and walk away like something was wrong.
"Looking back on it, I never have been a part of something like a family vacation, for example," King said. "It goes back to this thing where it didn't feel right. I couldn't accept being happy. It was like I felt like I didn't deserve it."
King said his dark moods rarely happen anymore and football helped a lot. With all the changes in his life, he still wanted the opportunity to play college football.
King finished his high school career as an all-county MVP on both offense and defense. When he wasn't at quarterback, he played defensive back.
Denis made a call to his friend, Mike Van Diest, and told him about King.
It wasn't too long before Van Diest offered him a scholarship to play for Carroll.
Over the next five years, King played in 38 games and recorded a pair of interceptions.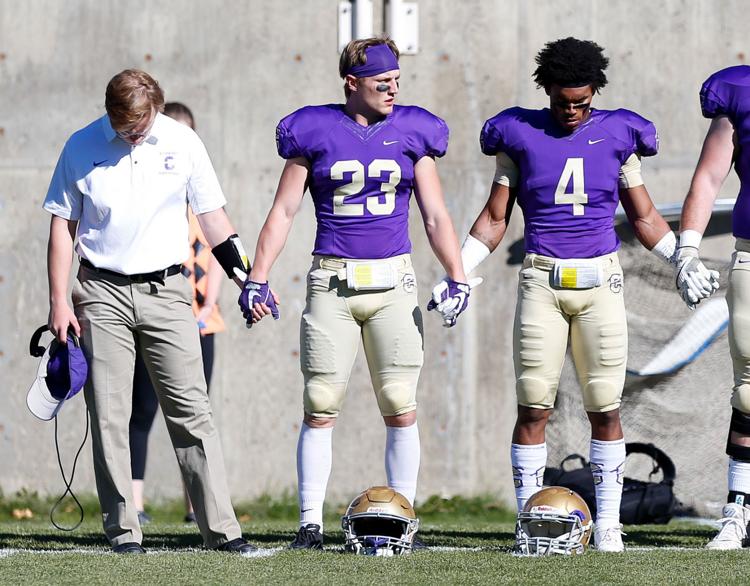 "Isazah is one of the most athletically gifted players that I know," said former Carroll defensive back and close friend Drew Melton. "The kid works harder than anyone I know, and the dedication he puts into things is unmatched."
King is set to graduate with a bachelor's degree in public health and a minor in psychology. He is working part time at Helena's Shodair Children's Hospital but plans to move to Arizona with his adoptive family and help out with their ice business.
That doesn't mean he's giving up his dream of playing professional football. He still wants to train and attend a pro day.
King doesn't like to dwell on his past in Clearlake.
"If I could go back, I'd make the same decision," King said. "I wouldn't be where I am right now if I hadn't."
But King's decisions didn't just impact him. As with all decisions, this one had a ripple effect.
"A lot of people talk about how blessed he is to have us, but we look at the exact opposite," Denis said. "We are fortunate to have him.
"All he wanted was normalcy. He didn't want anything special."