HELENA — Carroll's women's basketball team continued bolstering its 2022 recruiting class on Sunday, signing Boise High School guard Ava Oakland.
"I'm super excited," Oakland said. "I've always kinda grown up in Montana and my grandparents live here. Coming to Montana to go to college with a great team. The girls are all super nice and I know I'm going to have a super fun four years here."
Oakland's grandparents live in Great Falls and own a cabin at Seeley Lake, providing many opportunities for visits and to fall in love with the area growing up. Now, having chosen to attend Carroll, Oakland ensured a short drive for her family to watch her play.
"I've grown up to really love Montana and really appreciate it, so when I got the opportunity to go to college here, I knew it was going to be a good fit for me," Oakland said. "Just having family here is super important. I know my grandparents will always be able to drive just an hour and a half to my games. Having that support is going to be great."
Oakland said she reached out to Carroll over the summer. From there, and with some of Rachelle Sayers' connections at Boise High, a relationship grew between Oakland and the Saints and eventually led to an official visit and the offer of a scholarship.
"I love her size, she has great length," Sayers said of Oakland. "I think she can play the three or the four position for us. She can really shoot it. Something that we're really excited about is her work ethic. This is a kid that comes in at six in the morning before school and gets shots up. Just a perfect fit for Carroll from an academic perspective, from the type of kid she is and then the player that she's going to be …
"She plays for a great coach at Boise High. A coach that's played at the next level and understands what it takes to be successful as a college basketball player and a student-athlete. I think she's going to be one of those players that comes in and is going to have a little edge on some other freshmen that haven't had that type of coaching and mentoring."
Kim Brydges, who is nearing two decades as Boise's head coach, played at Boise State when Sayers was a standout at Weber State. Brydges is involved in both club and high school basketball in the Boise area, according to Sayers, and was a key factor in getting Oakland to Carroll.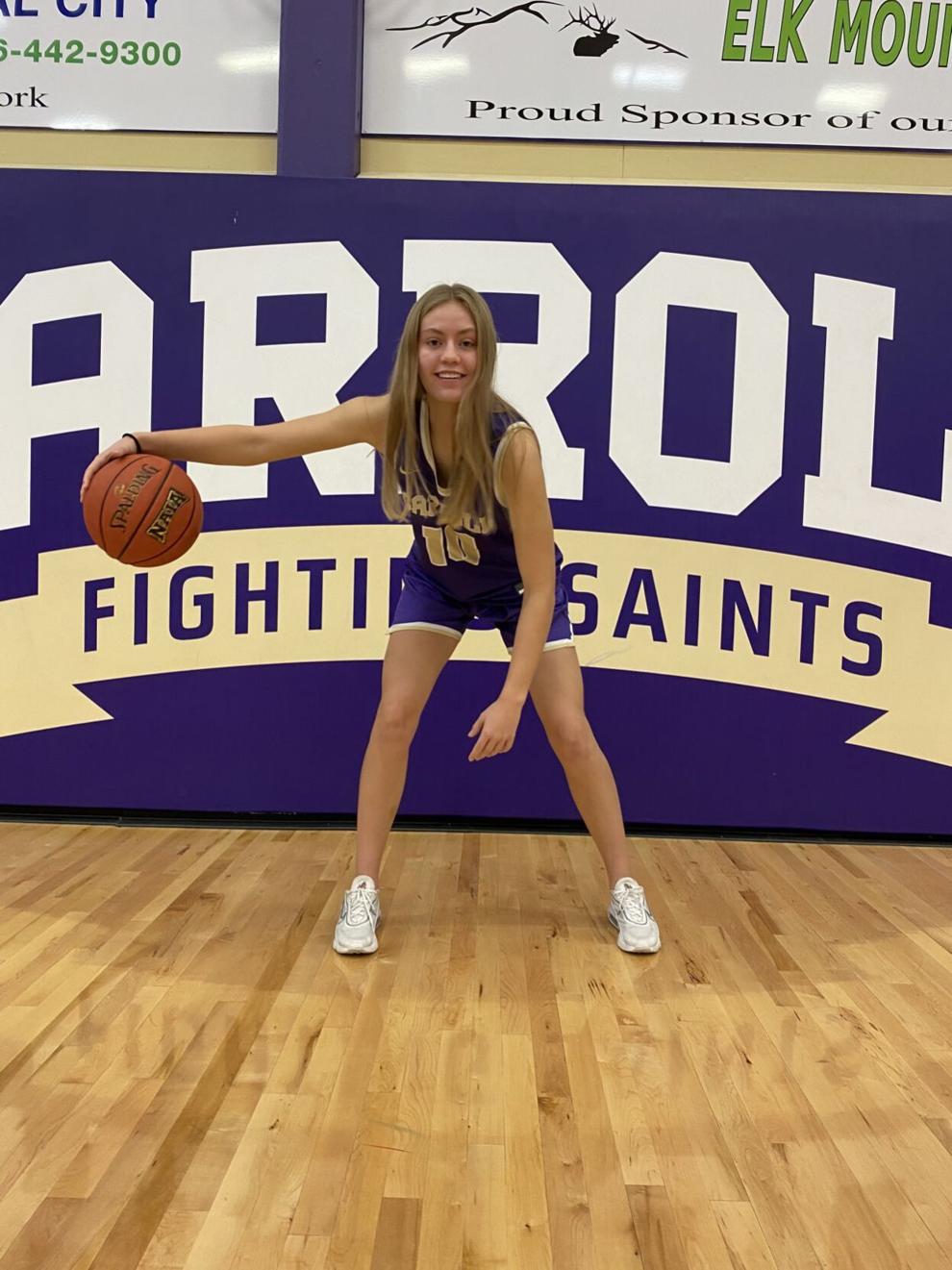 Oakland is listed at 5-foot-11. She has helped her team make three straight state tournament appearances as a four-year varsity player. As a senior, Oakland is averaging 11 points, 5.3 rebounds and 2.1 assists per game. She is shooting nearly 60% from the field and 47% from 3-point range.
"I've had the opportunity in high school to be a guard," Oakland said. "I'm a tall guard that has a lot of length. I can play defense at almost all positions and I can shoot pretty well from behind the arc. For being a tall guard, I have good attack skills and length to finish in different positions."
Sayers said that with current players like Dani Wagner, Emma Madsen and Christine Denny set to leave the program after this year, adding a good-sized guard that can also play forward is critical.
Oakland is the second 2022 signee from the Boise area. Kaylee Little, who attends Bishop Kelly High School, signed with the Saints in September. Maddie Geritz, a redshirt junior currently on Carroll's roster, is also from Boise, Idaho, and attended Borah High School.
"It's definitely nice to have people on the roster that are from Boise, kinda that hometown feeling," Oakland said. "We can relate to that, so that'll be nice."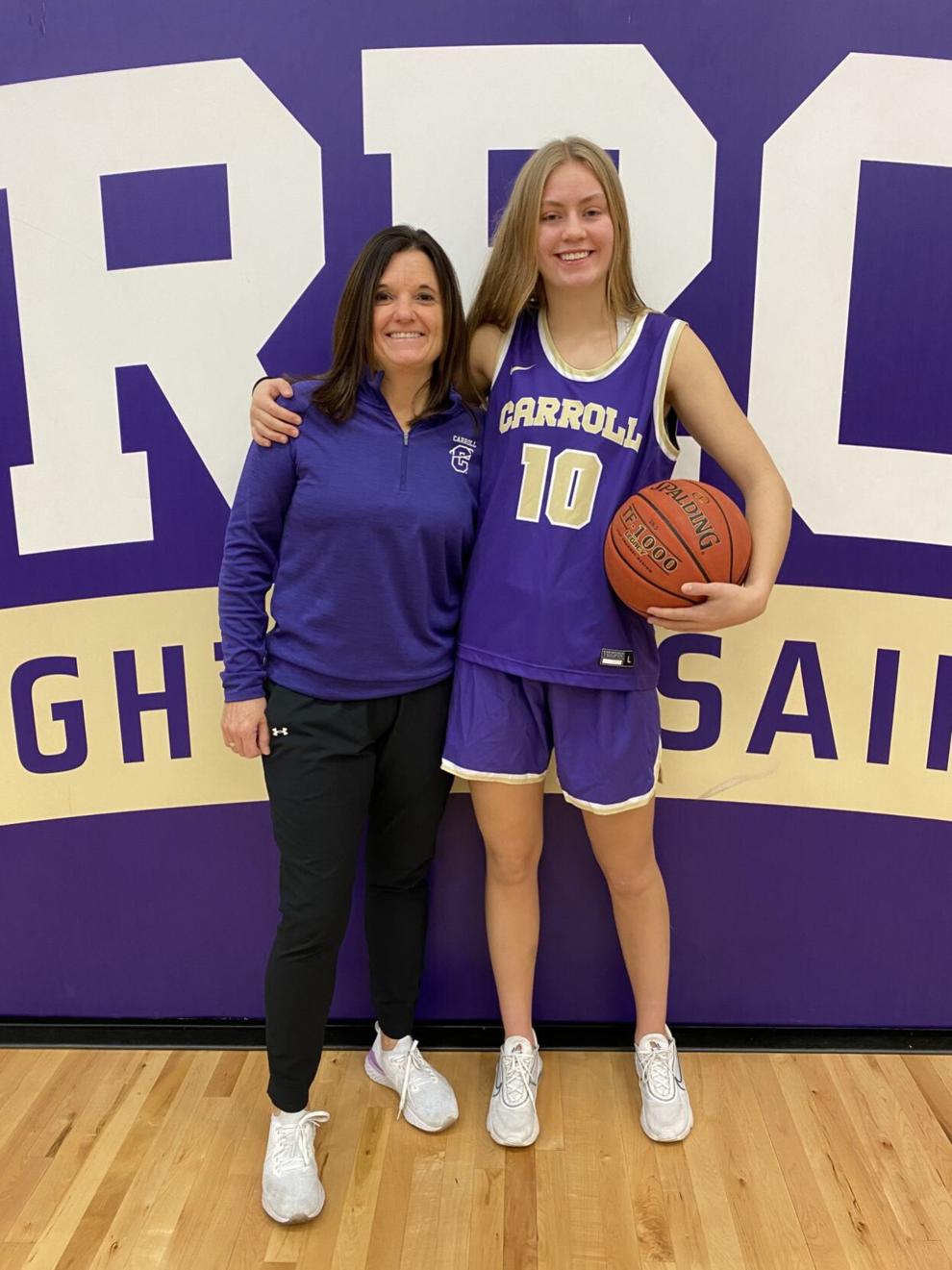 Oakland is Carroll's seventh recruit for next year, joining Little, Sadie Filius, Clare Converse, Elliot Hencz, Danica Lerch and Meagan Karstetter.
"We're preparing for a year out where we could lose anywhere from two to eight players, just depending on what kids decide to take an extra year and what kids decide to take their regular fifth year," Sayers said. "For me, it's important to have kids ready if and when that happens. Have kids that have been in the program, that have been in practices, that have been in games or at games and understand what it takes to be successful here."
Oakland said she is unsure about what she wants to study at Carroll, but is leaning toward nursing.
Danica Lerch and Meagan Karstetter
Both from the state of Washington and both listed at 6-foot-2, Lerch and Karstetter are some of the newest Carroll commits, deciding to don the purple and gold in the last few weeks.
Karstetter is from Moses Lake High School and has an older brother who is currently a freshman on the basketball team at Idaho State.
"Meagan comes from a family of basketball players," Sayers said. "She has great feet and size and is a left-handed low post player. She is strong and can score inside and out. She is very talented with her back to the basket and will only get better. We are really excited about her future here at Carroll."
Lerch comes to Carroll from Richland High School.
"Danica is a raw, athletic and long forward," Sayers said. "We are super excited about her potential and her athleticism. She brings speed, length and athleticism. We are excited to see her grow as a basketball player and very excited that she chose Carroll."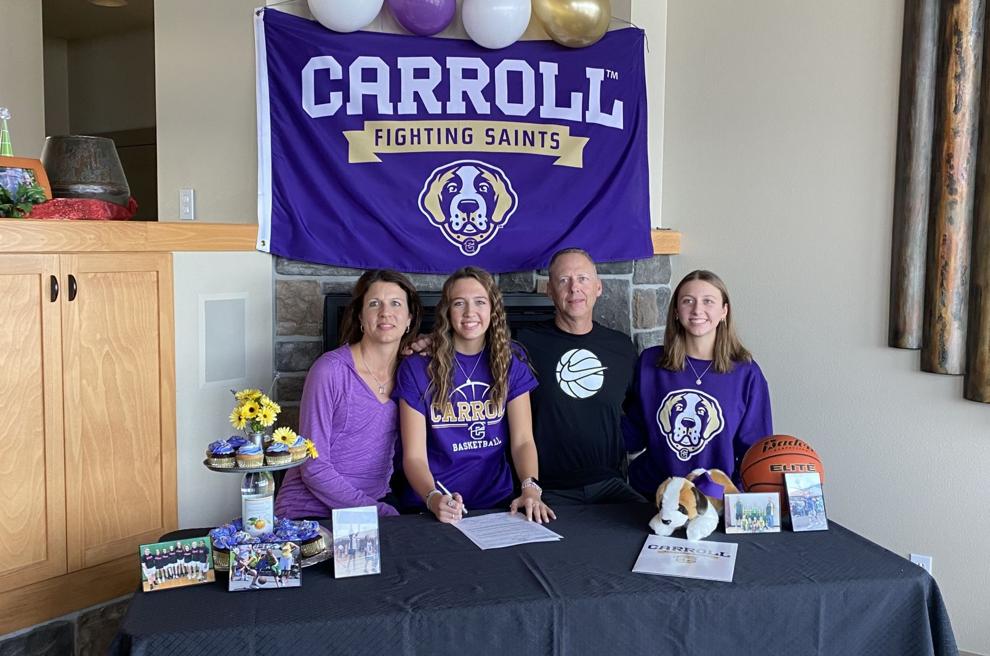 Carroll is currently 11-2 this season and is scheduled to be back in action on Dec. 20 against Menlo College at the Cactus Classic in Mesa, Arizona.