HELENA — Carroll, collectively, stayed perfect in Frontier Conference play on Thursday night, sweeping Montana Tech in a men's and women's doubleheader in the PE Center. The Saints women thrashed the Orediggers 78-46, while Carroll's men's team held off Tech down the stretch, winning 80-78.
Carroll's women's team now sits at 15-2, 3-0 on the season, while the men improved to 16-1, 3-0 with the victory over Tech.
Jovan Sljivancanin recorded his 14th double-double of the season for Carroll. The senior needed a big second half to accomplish that after scoring just four points in the opening 20 minutes. Eighteen of his 22 points and nine of his 10 rebounds came in the second half. Sljivancanin shot 7-for-10 from the field and knocked down two 3-pointers in the game's final 20 minutes.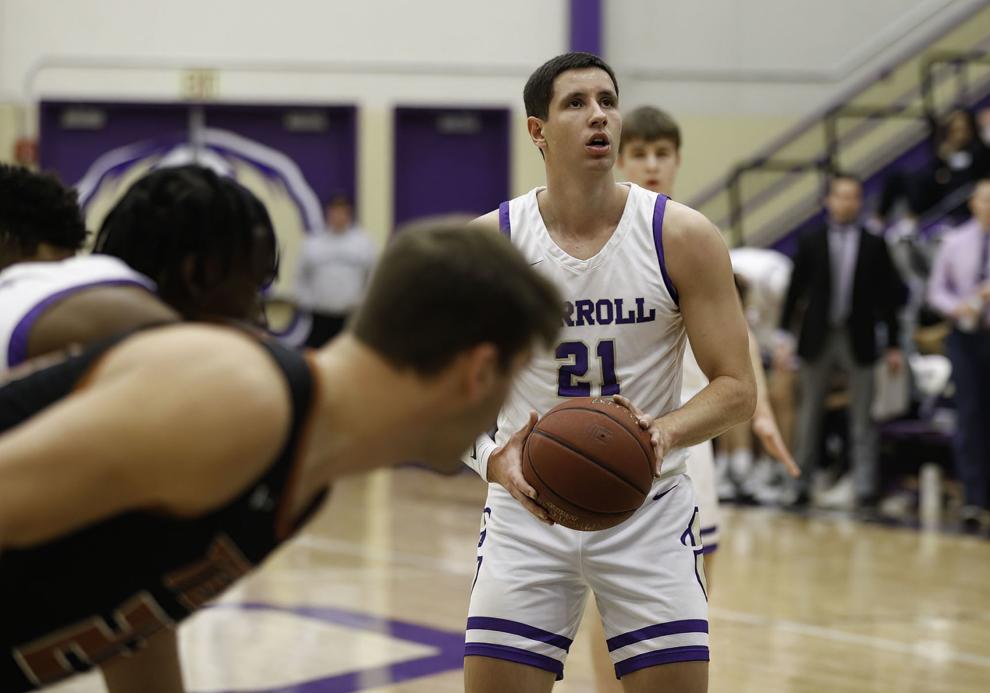 "I knew that Tech's –from the start – main focus was going to be on me and Shamrock," Sljivancanin said. "I didn't want to force it in the first half, I saw they were all over me as soon as I got the ball. I just didn't want to force it, just let my teammates get going. I knew my time would come. I knew that they would ease off me, and then in the second half, I did what I did."
With two rebounds on Thursday night, Sljivancanin eclipsed the 1,000-rebound threshold for his Carroll career. With 1,664 points and 257 career assists now, the senior achieved the 1,500-1,000-250 plateau in a Saints uniform.
Carroll led Tech by seven at halftime, but three separate times in the game's final 20 minutes Tech closed to within five points.
Up four points following a Taylor England field goal, Carroll reeled off a 6-0 run thanks to a Sljivancanin 3-pointer, steal, and Gui Pedra triple. That put Carroll up 10 points with 14:11 left to play.
Leading by three points with 9:12 on the clock, Sljivancanin ripped down an offensive rebound and converted the field goal. He buried a 3-pointer one possession later to give Carroll an eight-point cushion.
It was Sljivancanin's free throws that gave Carroll a four-point edge with under 10 seconds left to play on Thursday night, but Ifeanyi Okeke and Jonny Hillman also knocked down clutch free throws to help Carroll keep pace with Tech.
Sljivancanin finished with 22 points, 10 rebounds and five assists in the win. He went 8-for-15 from the field and 2-for-5 from 3-point distance.
"I thought the first half was not a good half defensively for us, but a lot of that was them, [Carroll] was just making shots and being really confident and playing fast," Tech head coach Adam Hiatt said. "In the second half, I felt like we did a much better job defensively to kinda slow them down a little bit. Throughout the game, we knew that if we just hung around that we'd have a chance, and we did late in the game. But they closed out, like a lot of great teams do, they closed out making free throws and making the plays they needed to, to win."
Leading by four points with about a minute left in Thursday's game, Carroll got a big-time bucket from freshman Garrett Long. Needing to stop a 7-0 Tech spurt, Long sank a floater with 59 seconds on the clock, reestablishing a six-point edge for the home team.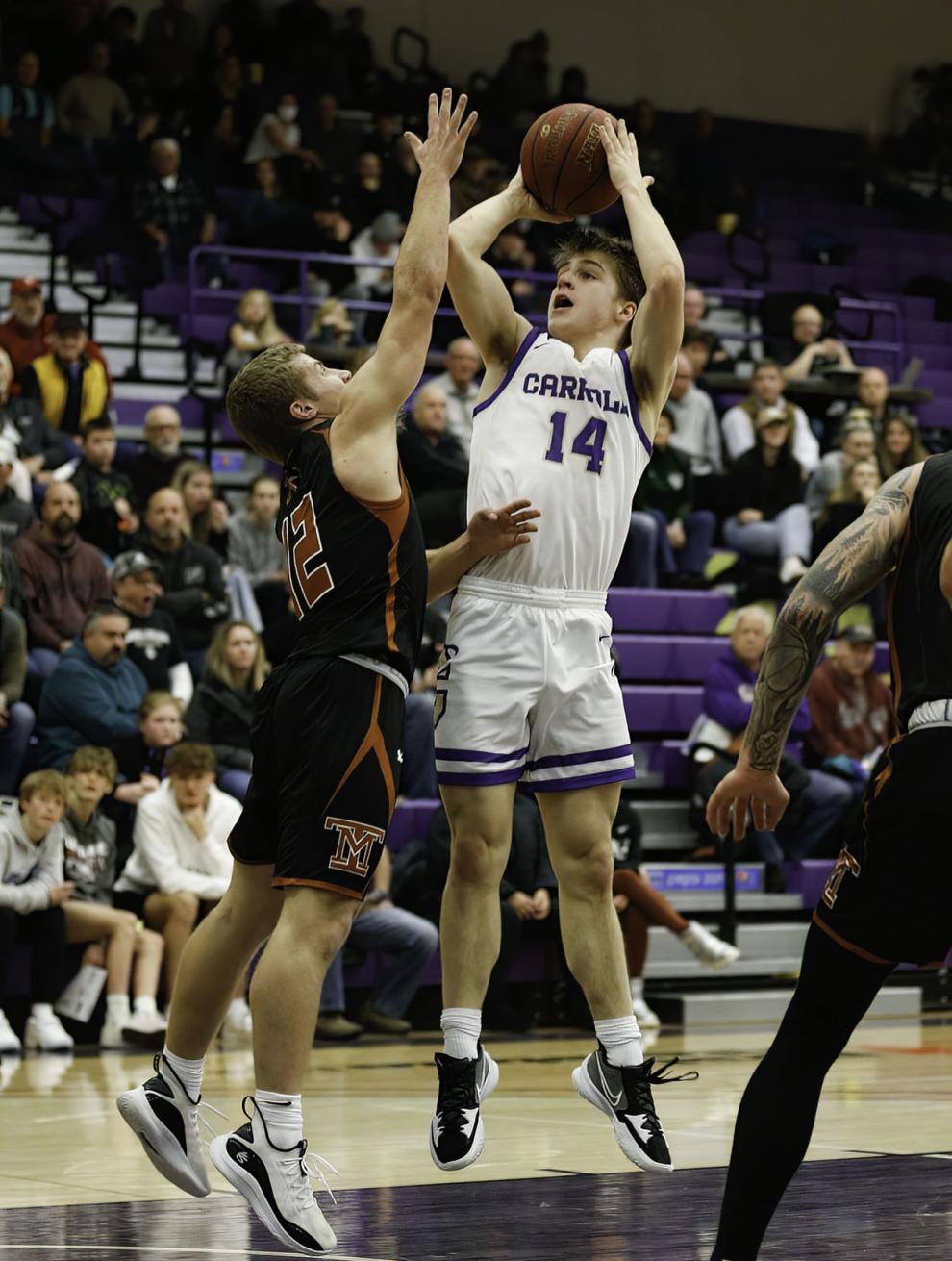 Long, who played 23 minutes in the win, finished with 10 points, three rebounds and two assists off the bench. Okeke added 13 points and five rebounds, while Shamrock Campbell notched 16 points on 7-for-12 shooting, and four assists.
"They've played in these big games often and against Tech," Saints head coach Kurt Paulson said of Campbell and Sljivancanin. "They just competed. We had other guys that helped them. We know what we're getting from those guys night in and night out. Garrett Long was huge offensively. Had a big floater late…Gui Pedra, I thought, was another one that hit two daggers…It was great to get a spark from a couple other guys."
Sindou Diallo poured in a team-high 18 points for Tech. Caleb Bellach, Taylor England and Drew Huse each scored nine points for the Orediggers in the loss.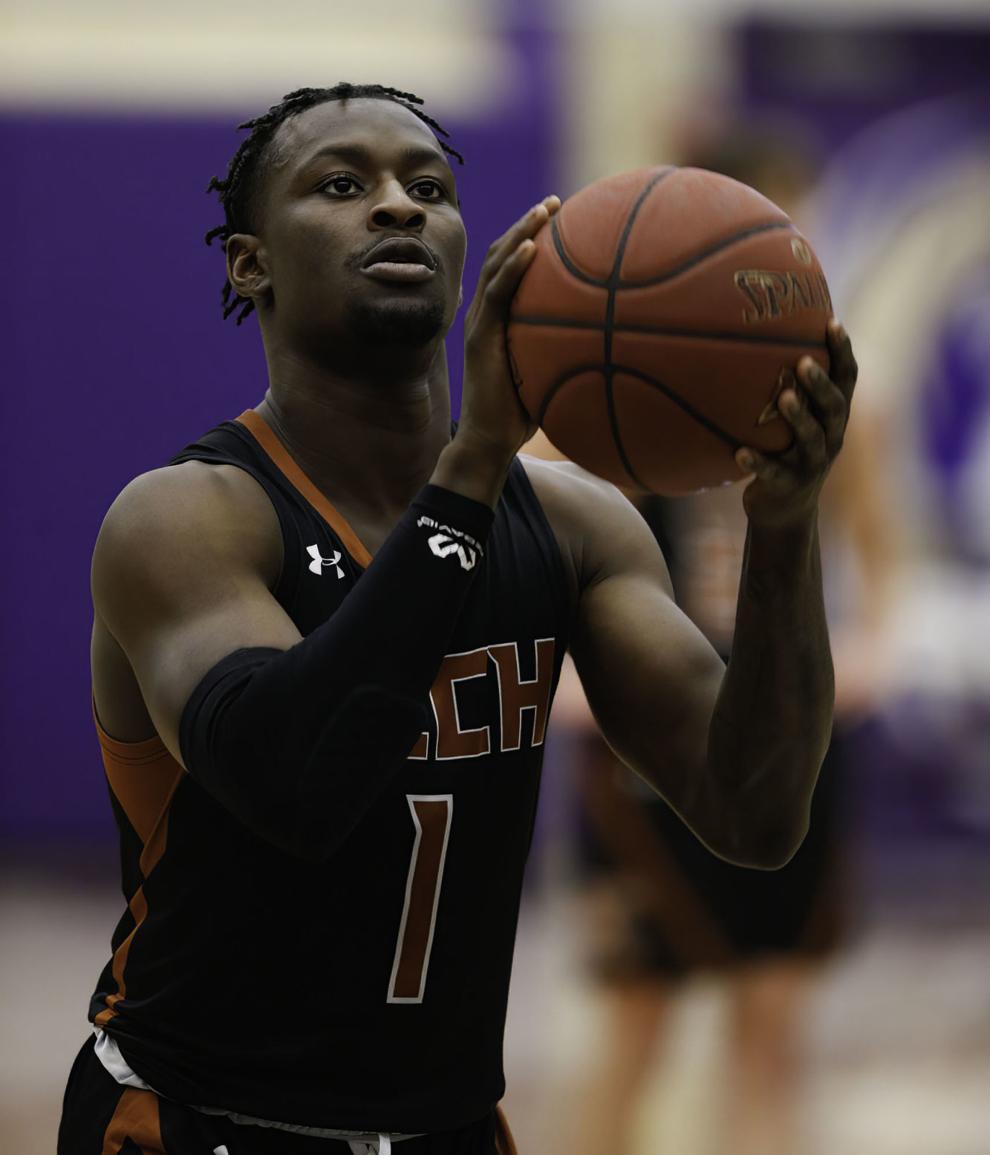 Carroll women ease by Tech as three Saints achieve career milestones
Dani Wagner was back like she never left. Wagner, Carroll's leading scorer, missed last week's game against Willamette, but found herself back in the starting lineup on Thursday.
Needing just two points to pass Catherine (Mason) Converse for third all-time on Carroll's women's basketball scoring list, Wagner dropped 23 points on 9-for-12 shooting in a blowout win over Tech.
"It's awesome, it's a blessing," Wagner said. "I'm very happy about it. I honestly didn't know that, but it's great. I have to give credit to my teammates and coaches because it wouldn't happen without them."
Wagner knocked down four 3-pointers and also became the third Carroll women's basketball player to score 1,500 career points, joining Jolene Fuzesy and Emili Woody. Wagner now has 1,514 career points.
"Nobody would probably believe me but when Dani was a freshman, she only took like 20 3-pointers the whole season," Saints head coach Rachelle Sayers said. "She was a slasher. We said, 'hey you've gotta start shooting it. People are just going to play your left-hand drive and you're gonna have to start shooting it.' Now, she's going to leave here as one of the best shooters we've ever had in the history of the program. It says a lot about the time she has put in and the commitment to her working on her game."
Christine Denny and Jaidyn Lyman, with appearances in Thursday's game, tied the program record for most games played in a career at 139. That duo tied Fuzesy and improved to 108-31 (.777) in their careers as Saints.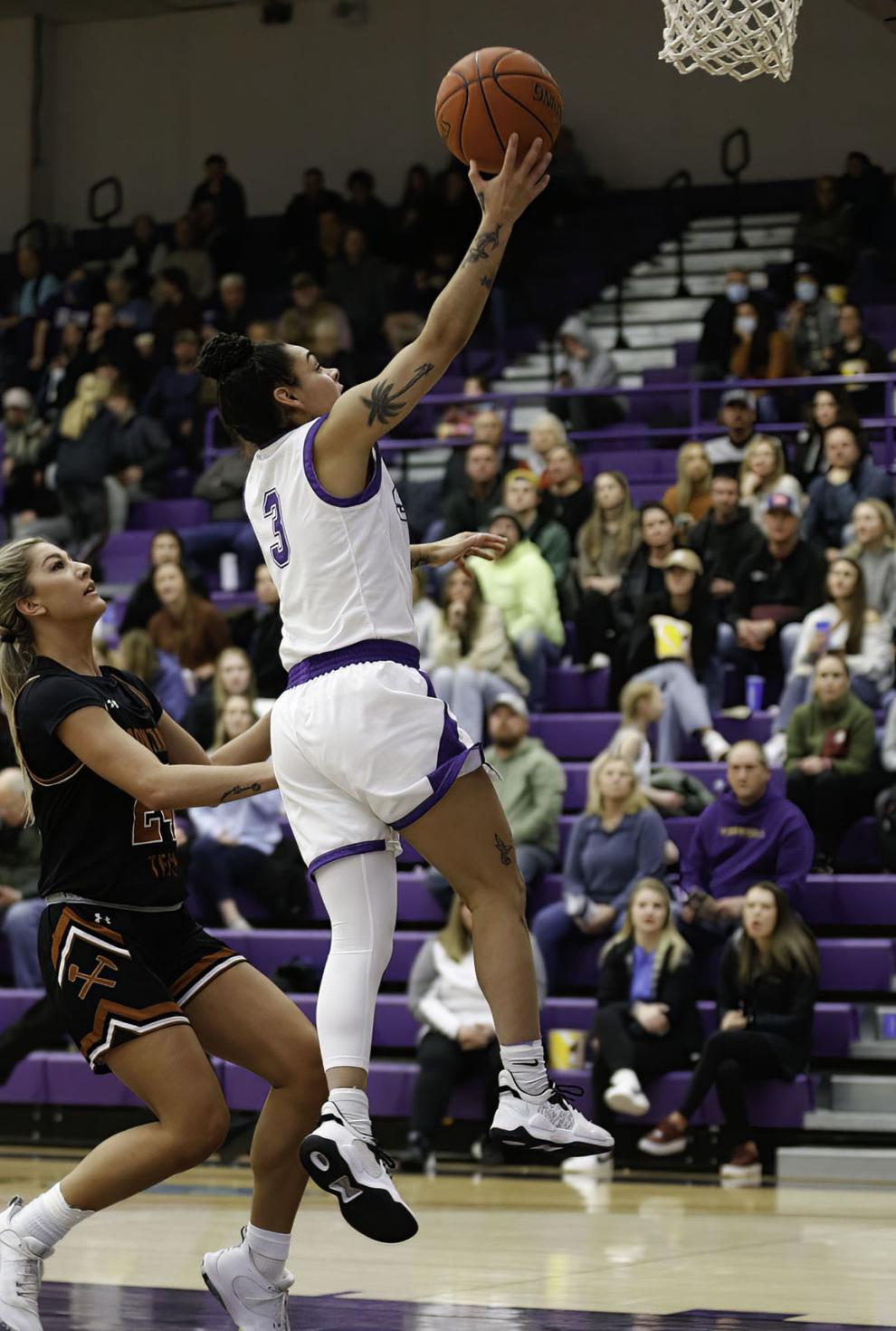 Carroll out-scored Tech 43-14 in the second and third quarters combined on Thursday night. Carroll shot 64.3 percent in the second quarter and led by 20 at halftime. A 22-point third quarter put the Saints even more firmly in control, pushing their advantage past 30 points.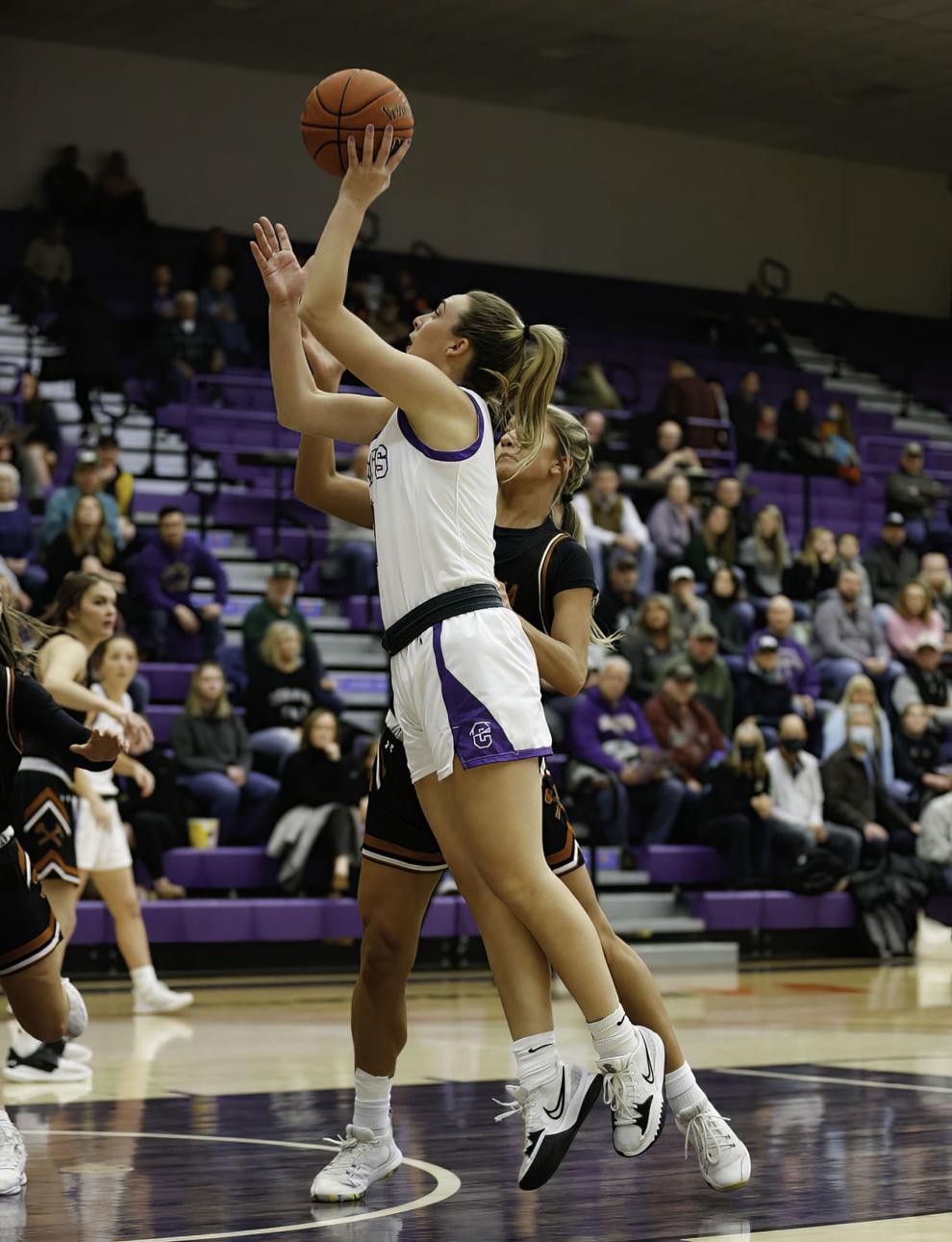 "I thought we came out a little flat. We had three great takes to the rim and missed three lay-ups to start," Sayers said. "The kids were really excited to play at home. We haven't played at home in a long time. Obviously it's a rivalry game, the first big conference game…Our kids just have a really good understanding of what we're trying to do, and that when we do it together we're so much better."
Jamie Pickens scored 17 points for Carroll. Genesis Wilkinson added seven off the bench as 11 different Saints scored in the win.
Carroll controlled the boards, out rebounding Tech by nine, including 8-3 on the offensive glass. Sienna Swannack paced Carroll with seven assists in the victory as the Saints totaled 23 on 31 made field goals.
Carroll shot 51.7 percent (31-for-60) from the field for the game and buried five 3-pointers as a team.
Tech shot 42.9 percent from the field for the game. That included a 60 percent effort in the fourth quarter with the game out of reach. The Orediggers shot just 20 percent in the second quarter after eclipsing 46 percent in the opening stanza.
"Obviously Carroll is a good team, ranked No. 5 in the country," Tech head coach Carly Sanon said. "We felt really good coming into this game. We had a great week of practice. I thought we did a good job executing on what we wanted to do in that first quarter. In the second, third and fourth quarters I felt like we let them control the tempo. They pressured on defense and got us out of rhythm offensively. That was the difference in the game."
Ally Cleverly, Mollie Peoples and Dani Urick each scored a team-high 11 points for the Orediggers. Tavia Rooney added nine points and seven rebounds in the loss.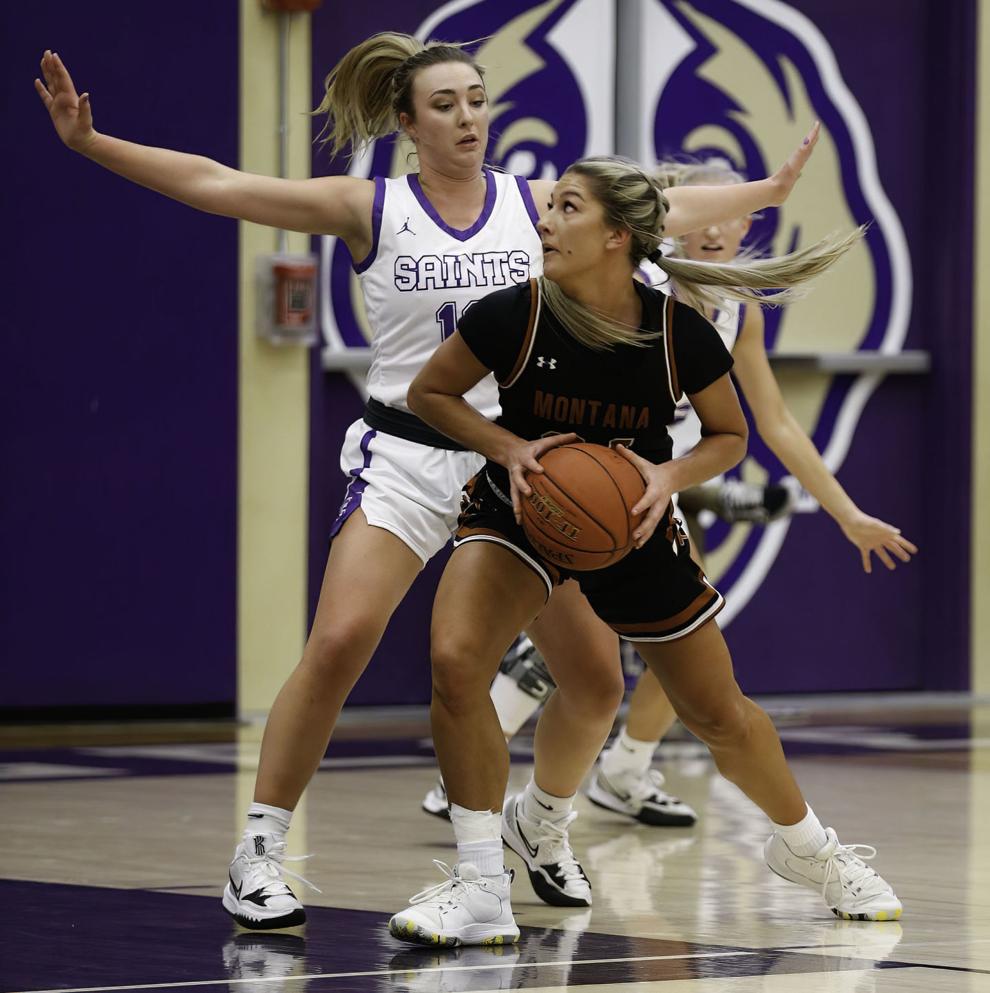 Both Carroll basketball teams will be back in action on Saturday afternoon against Rocky Mountain College. Tip offs are scheduled for 2 and 4 p.m. from the PE Center.
Tech is scheduled to play Providence on Saturday in Great Falls. Tip off for the women's game is slated for 2 p.m., with the men's game to follow at 4 p.m.