HELENA — "The Creatures" have lived up to their name this season. It is a name that reflects how Carroll's defensive line wants to play every week, a tradition that has been around a number of years and lasted throughout Cole Greff's playing days and into his coaching tenure.
"It's been a tradition. Just being wild men out there, being beasts, giving it all you got," Greff, who is Carroll's defensive line coach, said. "Laying it on the line for your teammates."
This year's "creatures" include two former teammates of Greff in Garrett Kocab and Garrett Worden, players that garnered all-Conference selections from the spring and probably embody the mentality of the position group as well as anyone.
"We try to play with that 'creature' mentality. Gotta be the craziest guys on the field...It's just playing free and wild," Kocab said. "Flying around, having fun, being aggressive. Sticking together as a group."
Worden said he learned how to play that way from a senior class that featured David Petersen, Craig Kein, Seamus Tully and Greff during his first season as a Saint.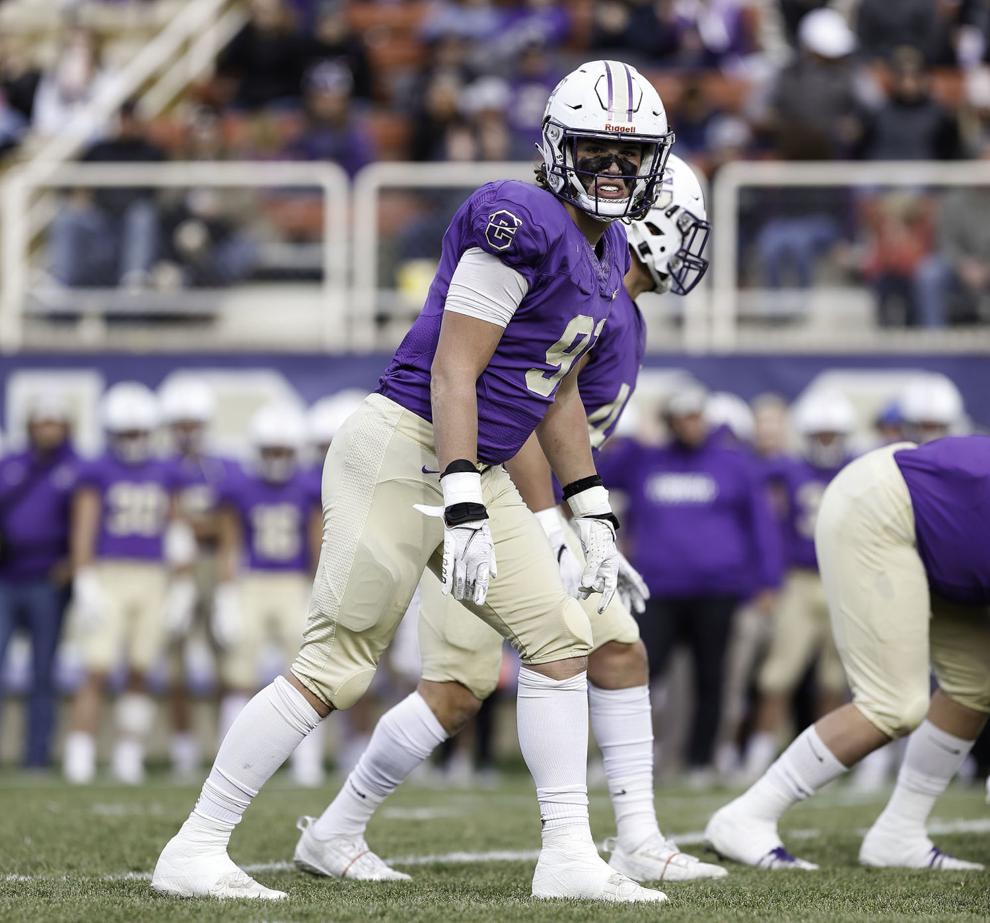 With a full 10-game schedule coming to an end this weekend, Kocab and Worden have firmly established themselves as two of the Frontier Conference's premiere pass-rushers. They have 11.5 sacks between them and a combined 21 tackles for loss.
"We've been working so hard as a group and as a team to get those sacks and TFLs," Worden said. "It feels like a relief almost, like, 'it finally happened.' Then you get up and you're like, 'I wanna do it again, I want more.' I get more satisfaction watching the offense do good or score a touchdown. When we get a sack and get off the field, it feels even better when the offense gets a touchdown. It feels so much better when that happens."
Michael Maafu and Jake Walk have also been key contributors to "The Creatures" combining for 28 tackles and five TFL. As a group, that quartet has accounted for better than 100 tackles, 11.5 sacks and 26 TFL.
"Coach is making the call and he's putting me in position to make the plays, that's what it feels like," Kocab said. "It's everyone doing their job. It helps that ball bounce back to my gap and you just gotta be there to make the play."
Through nine games, Carroll rush defense is the league's best (86.6 yards/game) and ranks inside the top-15 nationally. Inside Nelson Stadium — the location of Saturday's season finale against College of Idaho — Carroll is 3-1 behind a defense that has allowed just 11 points and 216.8 yards per game (40 rush yards/game) in those four home contests.
The Yotes enter Saturday 4-0 on the road this season and with a lot on the line. A win over Carroll would clinch C of I at least a share of the Frontier Championship. Carroll — at 5-4 — is eliminated from that title race, but it is Senior Day for the Saints.
"We love playing at Nelson. We always play better at home," Worden said. "Just having [C of I's] season, their playoff potential at stake here. We're just playing to beat them. They have everything to lose while we have nothing to lose. I think we're gonna come out with that mentality. Play for the seniors, play for all the people that couldn't play this year and end on a high note."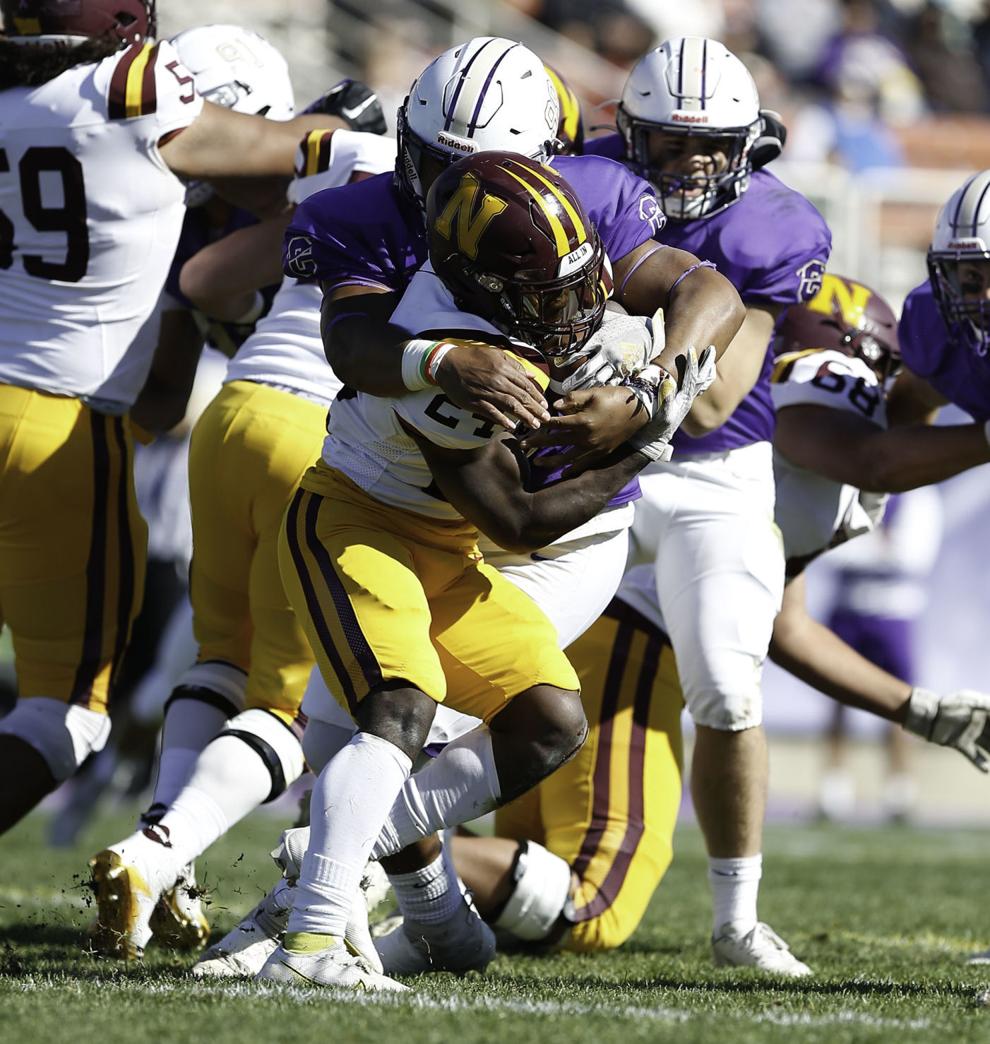 The Yotes' Nick Calzaretta became C of I's all-time leading rusher last week and has north of 3,400 career rushing yards to his credit. He enters just a few yards short of breaking into the top-10 on the Frontier's all-time rushing list.
Already this season, Calzaretta has picked up 901 yards on the ground, making him the Frontier's top rusher and a top-10 back nationally (in conference-only games).
As a team, C of I gains nearly 180 rushing yards per contest and racked up 174 against Carroll in a 28-21 loss on Oct. 2. Calzaretta rushed for 122 yards and two touchdowns in that game.
Saturday's game will be one final challenge for Carroll's defense, and particularly the group up front. The unit has stepped up time and time again — most recently in overtime against Southern Oregon to hold the Raiders to a field goal.
"Big emphasis this week is stopping the run," Greff said. "Been practicing a lot of double teams, a lot of down-blocks. Preaching technique this week knowing that it's going to be a big deal to shut down the run this week."
"I love playing a run team," Kocab said. "Worden has been telling me how excited he is this week just to tear those guys up, up front. We think we're better than them, so we're gonna show it this weekend."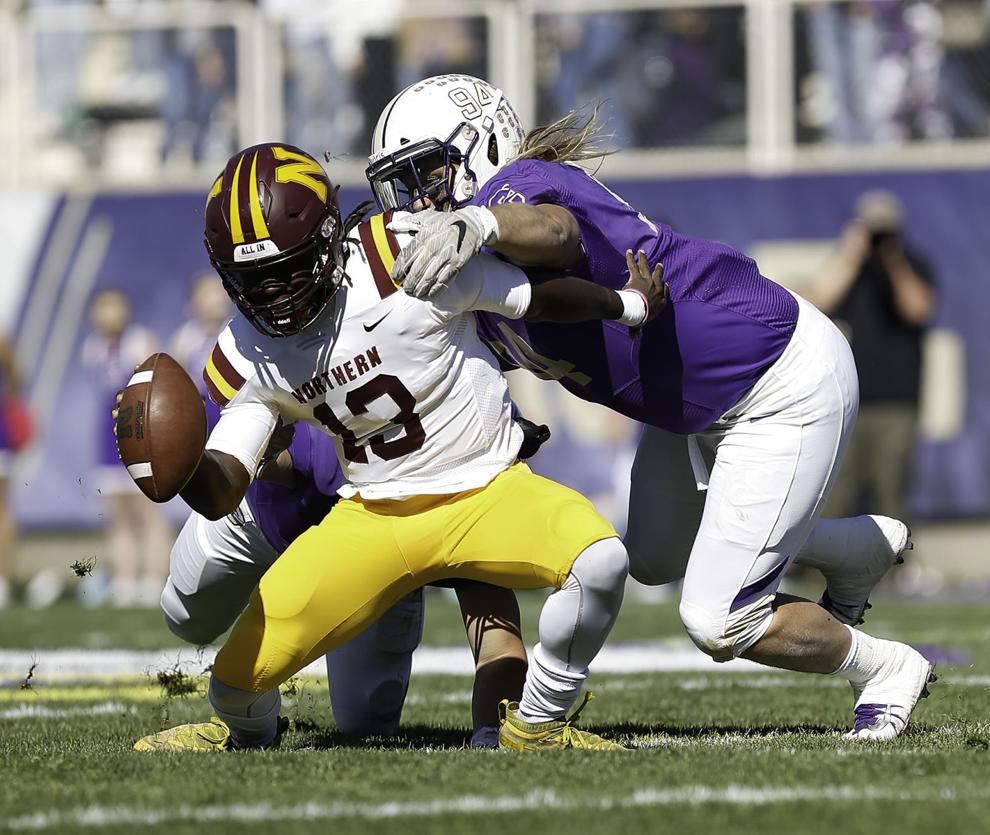 A win for the Saints would ensure their third-straight winning season under head coach Troy Purcell.
Kick off against College of Idaho is scheduled for noon Saturday from Nelson Stadium.