HELENA — Former Carroll football coach and Hall of Famer Mike Van Diest still has a strong connection to the program. It would be difficult to think otherwise after 20 years and more than 200 wins while leading the Saints.
During his coaching tenure, Van Diest involved many former players and coaches with the program, most notably bringing legendary coach Bob Petrino Sr. in to address the 2002 team before playing in the national championship game.
Some years later, Carroll's current coaching staff -- led by Troy Purcell -- is making sure the winningest coach in Saints history is still active with the team.
The Saints are coming off a spring season that saw them win a share of the Frontier Conference Championship and make the NAIA Football Championship Series, things Carroll had not accomplished since Van Diest led the team to a 10-2 record in 2014.
"I think it was great because I think it showed that there's good players in the program, there is very good coaching and they have a plan and they're sticking to it," Van Diest said of this year's team. "A thing that stands out is they went ahead and played...I think it gave them a jump because now they got those [younger] guys actual game experience."
A 28-19 win over College of Idaho to close the regular season created a situation that allowed Carroll to claim the conference's automatic bid to the playoffs on a tiebreaker. The trio of Carroll, Eastern Oregon and College of Idaho all finished 1-1 against each other and 3-1 overall, but the Saints' defense allowed just 66 points, giving them the nod into the playoffs.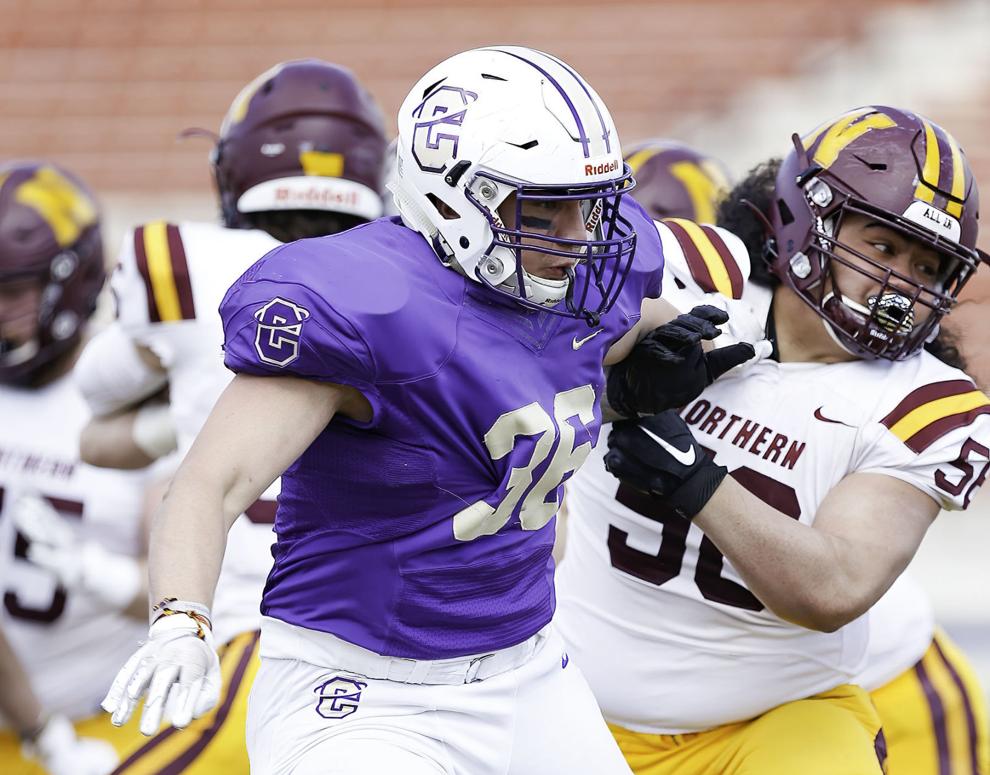 Under first-year coordinator Wes Nurse, Carroll's defense was the best in the Frontier during the spring. The unit allowed 16.5 points per game in league action, the only one in the conference to give up less than 20 points per outing. Nationally, the Saints were the 17th-best scoring defense per game in conference-only contests.
"Defensively they got better," Van Diest said. "I really think Wesley has done a great job defensively for them. That's a great situation he's brought in. He and I have visited on a couple different occasions and our philosophy on defense is very similar. I like talking football and hope I can talk football more with him."
In his two decades at Carroll, Van Diest was not only a head coach, but also a defensive coordinator and linebackers coach. He engineered one of the best full-season defensive efforts in recent memory in 2007, leading a group that allowed just 5.4 points per game and only nine touchdowns in 15 games. That group also racked up 65.5 sacks and 126.5 tackles for loss and helped Carroll complete a 15-0 season for its fifth national championship.
With all the success Van Diest had at Carroll, teams began to emulate his 3-4 scheme and defensive looks. Nurse became familiar with versions of that defense while coaching at North Dakota earlier in his career and brought many of those same philosophies with him to Carroll when he got the job in the spring of 2020.
A couple times already Van Diest, Nurse and other members of Carroll's defensive staff have sat down and picked each other's brain on everything defense. Van Diest said many of the philosophies are the same when it comes to blocking or defending a certain type of play or offense, but that Nurse also has plenty of wrinkles and aspects of his scheme that make it unique.
"He's the kinda guy I would love to coach with...I watched [during the season] from a defensive coach's standpoint the adjustments he makes or how he calls things," Van Diest said of Nurse. "The success that he had was great. Nothing but the best for those guys."
Carroll is slated to begin its third season under Purcell on Aug. 28 against Montana Western.