HELENA — Only two Frontier Conference football teams were in action on Saturday as the other six enjoyed an open date, or bye week, to mark the quarter poll of the 12-week regular season.
Conference play resumes on Saturday for all eight programs as they work toward settling a four-way log jam for third and a two-way tie for first in the league standings.
One streak ends and another begins
For the first time under second-year head coach Kyle Samson, the Montana Tech Orediggers are ranked in a national football poll. At No. 21, it is the highest Tech has been ranked since Nov. 4, 2019 (No. 17).
The Orediggers are 2-0 this season with victories over Eastern Oregon and Carroll College. They currently pace the Frontier in passing yards per game (272.5), are second in points per game (32) and third in yards per game (412).
Defensively, the Orediggers are holding opponents to an average of 6.5 points and 200.5 of offense per game.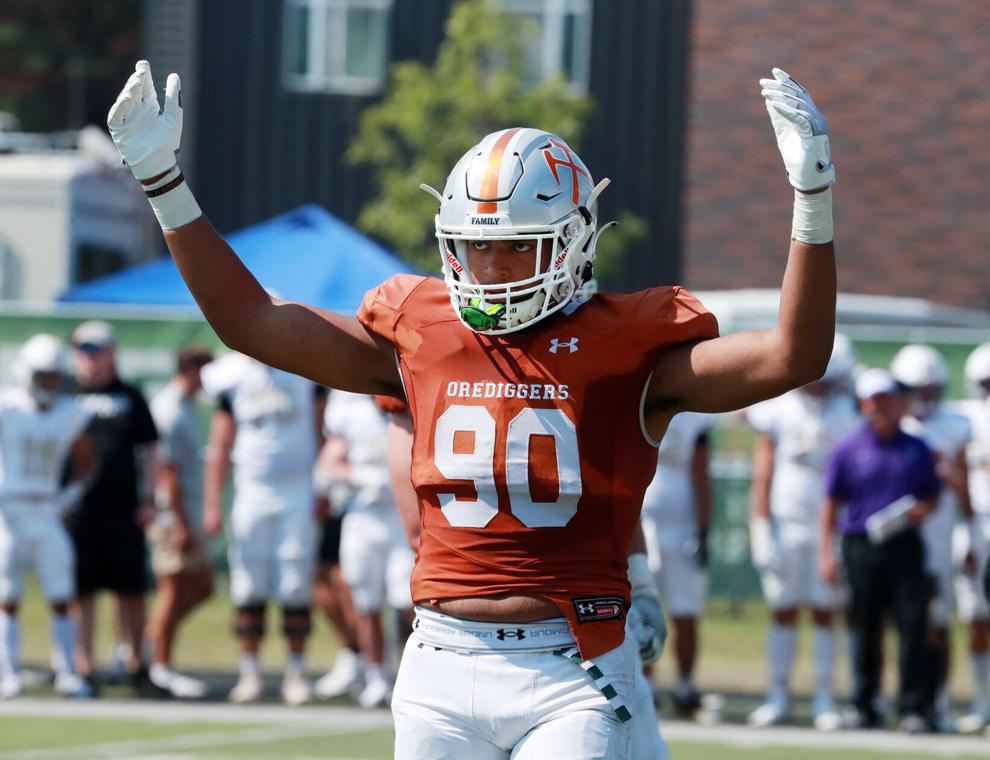 Seven teams from the preseason edition were knocked out of the NAIA Coaches' Top-25 poll released on Monday.
One of them was Rocky Mountain College.
It is the first time since Sept. 27 of last year that the Battlin' Bears have not been ranked inside the top-25, snapping a streak of nine consecutive rankings.
That was tied for the 14th-longest active streak in the NAIA.
The Battlin' Bears, who shared the Frontier regular-season title with Montana Western and College of Idaho last season, are off to a 1-1 start in 2022 and received seven votes in Monday's poll after garnering a 19th-place ranking in the preseason.
3-0 to 0-3
A year ago this week, Eastern Oregon beat Carroll to begin the 2021 season 3-0. It was the first since 2011 that the Mountaineers had accomplished that feat.
From that point, EOU lost six of its final seven games to finish 4-6.
Unfortunately for the Mountaineers, a new season hasn't brought different results. A 33-7 non-conference loss to Whitworth (NCAA Division III) on Saturday dropped EOU to 0-3 (0-2 Frontier).
It is the first time EOU has begun a season winless through three games since 2015.
EOU has now lost eight of its last nine conference games and nine of its last 10 overall.
The Mountaineers currently rank seventh in the Frontier in points per game (8) and sixth in yards per game (211.3). They also rank near the bottom of the conference in points allowed per game (39.7) and yards allowed (426.3).
A new team
By the time Arizona Christian University joins the Frontier Conference as a football-only member next fall, it will have been nine years since a new team joined the league's ranks.
On Thursday, the conference announced ACU would become its ninth football-playing member beginning in 2023, adding yet another top-25-caliber team to an already competitive lineup.
The Firestorm competed as an NAIA Independent in 2014 (the program's first year of existence) before joining the Central States Football League, and now the Sooner Athletic Conference.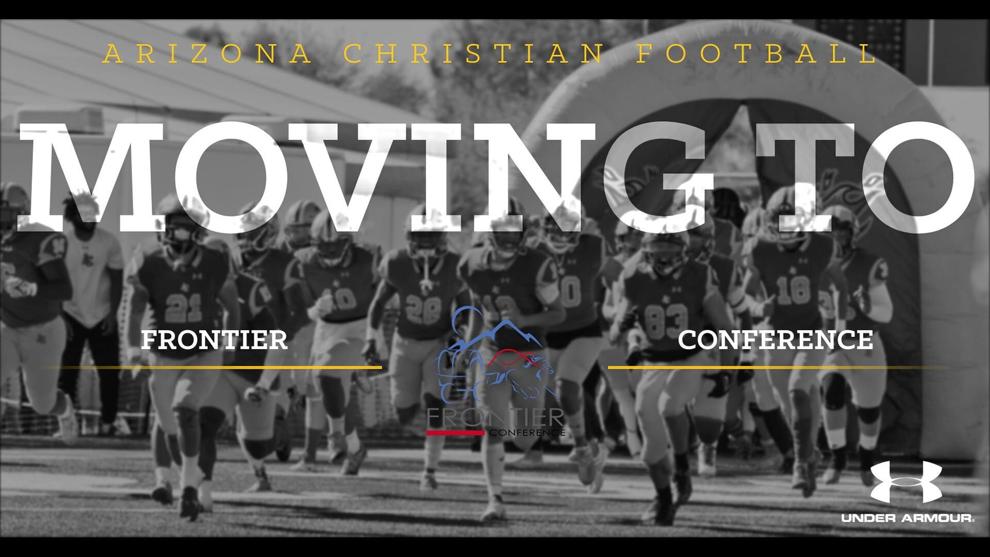 ACU has won three conference championships in its brief history and has enjoyed seven consecutive winning seasons. The program's appearance in the NAIA Football Championship Series two seasons ago was its first.
ACU joins the Frontier as the league transitions to a new scheduling model that will decrease the number of conference games from 10 to nine.
As things stand now, with nine programs, Frontier football teams will only play an opponent twice on one occasion moving forward. This season's schedule features three doubleheaders.
Week 3 game results
No. 17 Montana Western 35, No. 16 Dickinson State 14
Whitworth (NCAA Division III) 33, Eastern Oregon 7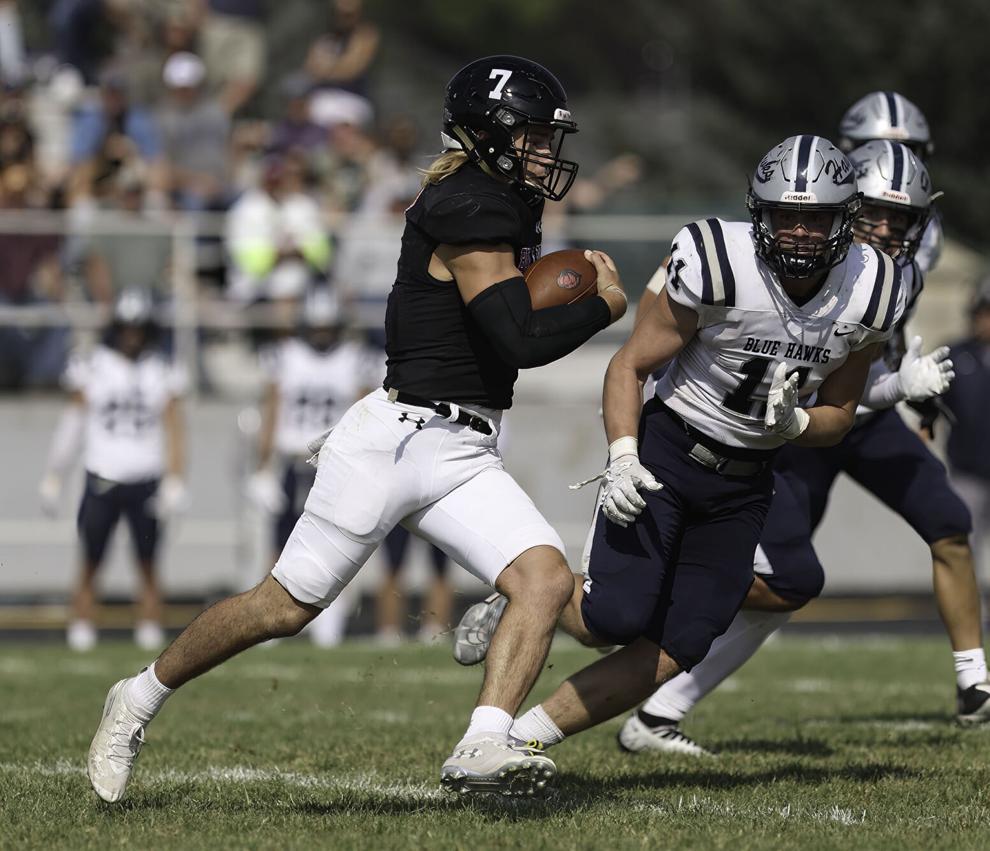 Conference Players of the Week
Offense: Quarterback Jon Jund, Montana Western
Defense: Linebacker Braden Smith, Montana Western
Special teams: Kicker John Mears, Montana Western
Frontier Conference teams in the NAIA Coaches' Poll (released on Monday)
College of Idaho – No. 17 (previously not ranked)
Montana Western – No. 19 (previously No. 17)
Montana Tech – No. 21 (previously not ranked)
Carroll – receiving votes
Rocky Mountain College – receiving votes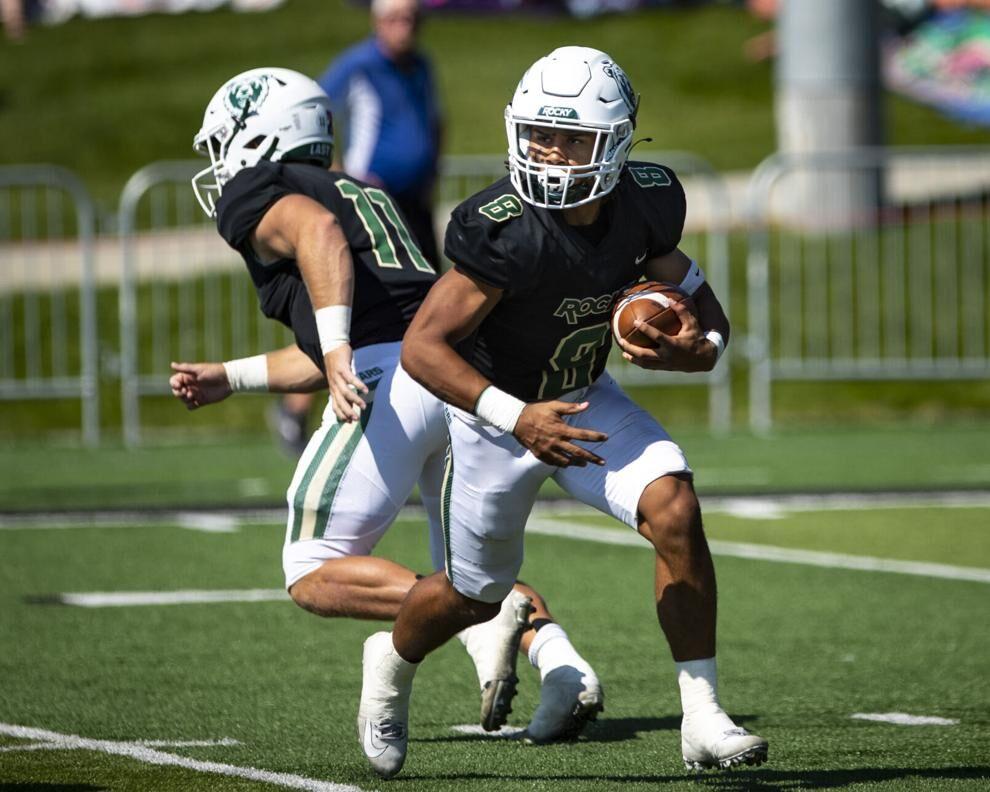 Week 3 top performers
Offense
Montana Western quarterback Jon Jund: 17-for-29 passing, 269 yards, 3 TDs, 1 INT – 70 rushing yards, 2 TDs
Montana Western wide receiver Dylan Shipley: 5 receptions, 111 yards, 2 TDs
Eastern Oregon running back Aiden Patterson: 46 rushing yards, 1 TD
Montana Western wide receiver Elijah Benedick: 4 receptions, 92 yards
Montana Western running back Reese Neville: 50 rushing yards – 2 receptions, 4 yards, 1 TD
Defense
Montana Western linebacker Braden Smith: 11 tackles, 2 sacks, 2.5 TFL
Eastern Oregon linebacker Zak Donato: 12 tackles, 1 TFL, 1 INT, 1 pass break-up
Eastern Oregon defensive back Joey Gutierrez: 11 tackles
Montana Western linebacker Kameron Rauser: 6 tackles, 1 sack, 2.5 TFL, 1 pass break-up
Montana Western defensive back Braden Swank: 9 tackles, 5 pass break-ups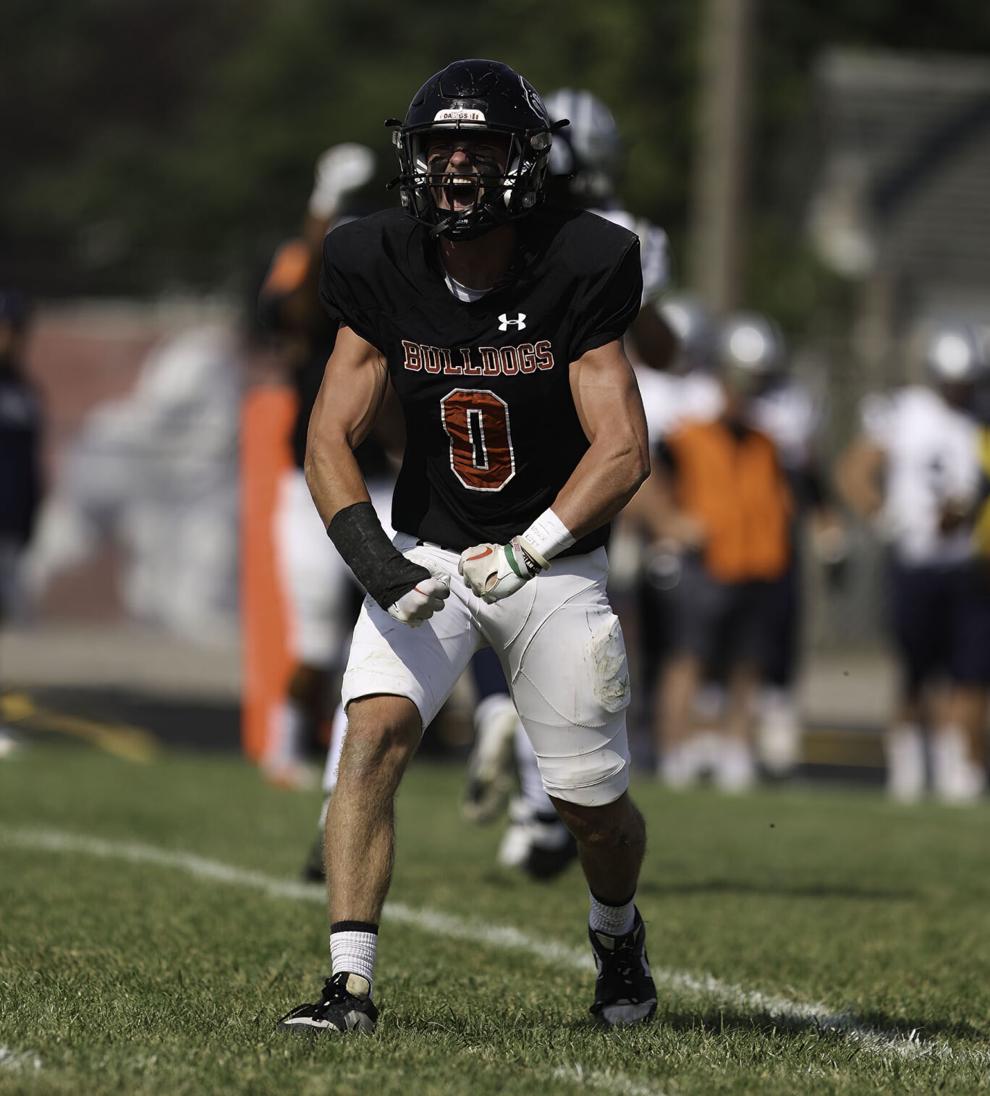 Special teams
Montana Western kicker John Mears: 5-for-5 extra-point, 5 points
Montana Western punter Eddie Dewart: 9 punts, 343 yards, 38.1-yard average, long 45, 4 punts inside 20-yard line
Week 4 predictions
Southern Oregon vs. No. 17 College of Idaho: Yotes 24, Raiders 13
College of Idaho lost the best statistical running back in program history after last season, but still leads the Frontier in rushing.
Hunter Gilbert (154 yards, 3 TDs) and Allamar Alexander (139 yards) have picked up the torch and complemented quarterback Andy Peters and wide-out Jake Nadley to perfection.
The Raiders released some frustration by beating Montana State Northern by 50 in Week 2 to get back to .500.
A home game for SOU, it will probably be a one-score game at halftime, but expect to see C of I pull away late.
Montana State Northern vs. No. 19 Montana Western: Bulldogs 49, Lights 7
The Bulldogs are back on track, having now won two games in a row after falling to Carroll to open the season.
Jon Jund has won back-to-back Frontier Offensive Player of the Week honors and had his best statistical game of the season on Saturday against Dickinson State.
MSU-Northern is scoring a league-worst 4.5 points per game while giving up a league-worst 43.5 points per game.
Expect Western to take advantage of that and put up some gaudy offensive numbers.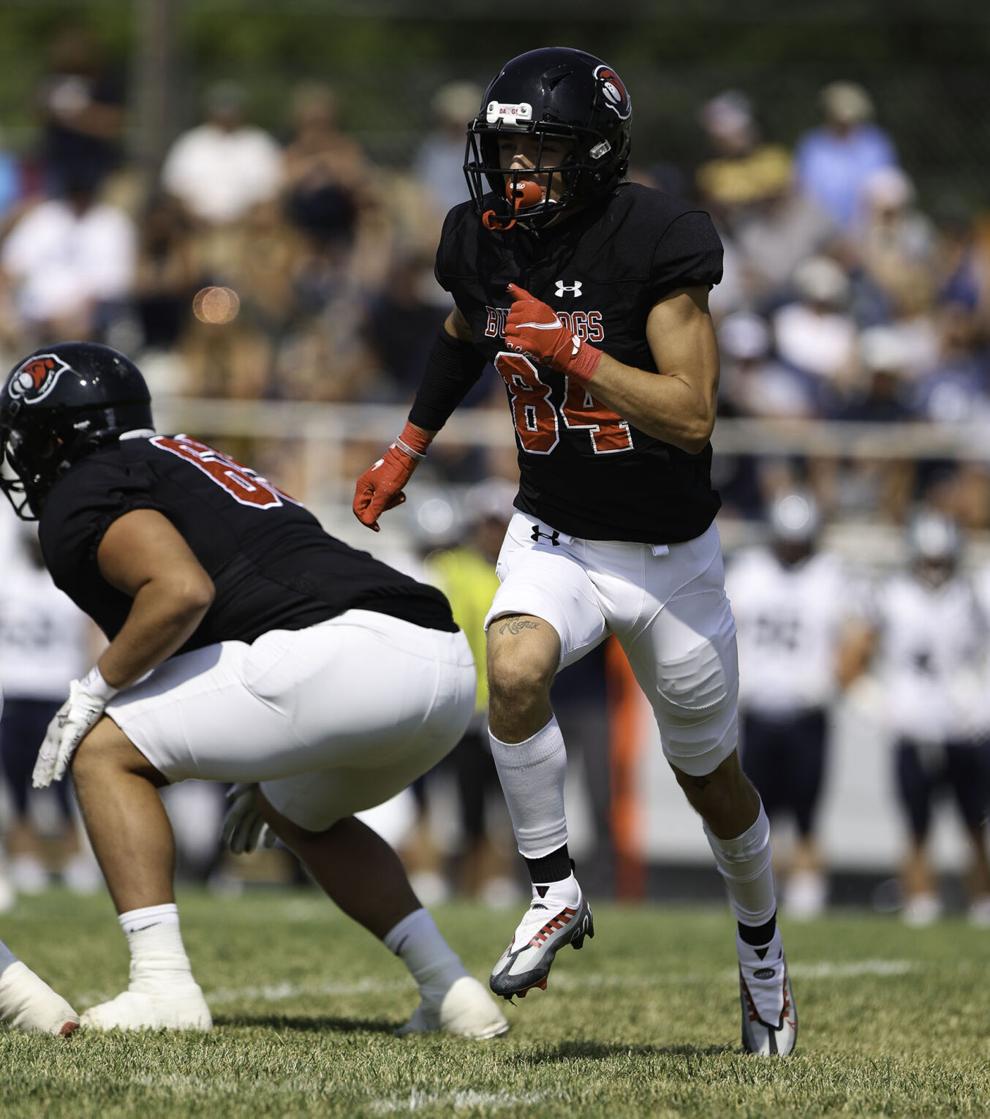 No. 21 Montana Tech vs. RV Rocky Mountain College: Orediggers 21, Battlin' Bears 14
Tech was the only team to beat Rocky twice last season. They were both close outcomes (31-29 and 21-17) with the Orediggers holding big leads early in each game.
The Orediggers look poised for a good year, having just jumped in the NAIA's top-25 with a 2-0 record.
Tech's defense is the league's best through two games and its quarterback, Jet Campbell, has yet to throw an interception as he paces the conference in passing yards per game (233.5).
This will also be a matchup between the Frontier's top two running backs in Tech's Blake Counts (87.5 yards per game) and Rocky's Zaire Wilcox (81 yards per game).
This is one of those Frontier games that could go either way, so edge to the home team.
Eastern Oregon vs. RV Carroll: Saints 31, Mountaineers 10
Carroll's offense hasn't played to its potential through two games, but Saturday will provide an opportunity for it to shine.
EOU has struggled defensively thus far, allowing 39.7 points and over 420 yards of offense per game, as the Mountaineers are still looking to get into the win column.
Carroll snapped a streak of seven-straight losses to the Mountaineers with a 34-27 victory in La Grande last year. It was the first time in more than seven years that Carroll had beaten an Oregon program on the road.
The Saints hope to make it a winning streak of two games on Saturday.