Editor's Note: "Marching On" is a series about former Carroll College athletes, where are they now, and the impact the school and Helena community had on them.
HELENA — J.D. Solomon tends to be fairly quiet during Carroll College women's basketball practice.
His voice is sometimes masked by the other coaches who speak up.
That doesn't mean he's not passionate about his job.
His eyes will show you that.
"I have a very competitive personality but I'm also an introvert. I don't like to get out there and talk," said Solomon, who has been an assistant coach with the Saints' women's basketball team for 10 years. "I'm still dealing with it after all these years."
But Solomon has proven that a loud voice isn't the only path to success.
His 1,848 career points playing for Gary Turcott rank fifth in the men's basketball program's history.
And he has mentored countless posts, who he has helped develop into all-conference stars like Hannah Dean and Cassidy Kosena and Michaela Dowdy.
Solomon doesn't try to make things complicated.
His voice may be soft, but his words pack a punch.
Love for basketball
Solomon grew up in Billings where, with some encouragement from his parents, he joined a kids basketball league to learn the fundamentals.
"I remember the first practice I attended," Solomon reminisced. "They were trying to divide us up by position and made us raise our hands when we heard our positions."
His shyness took over, and he was left with four or five teammates.
"Oh, you must be forwards," the coach said.
Solomon acted like that he knew exactly where he was supposed to be. Instead, he didn't have a clue. He just knew he wanted to play basketball because he loved the game.
He was also tall and developed a talent for it.
Solomon grew throughout high school. His 5-foot-8 frame had become 6-foot-6 by the end of his senior season at Billings Senior High.
He loved basketball, but it was a game that he had to work at.
By the time he reached varsity, he was playing for Pat O'Connor, a coach that finished his career with 291 wins.
"He was a guy that demanded a lot from you," Solomon said. "He really tried to teach his players basketball IQ."
Over the course of four years, Solomon went from lower levels to cutting down the nets with the Broncs his senior season.
Little did he know that O'Connor was going to prepare him for playing under Turcott.
Coming to Carroll
Solomon finished his high school career as a state champion in 1996, but only one four-year school was recruiting him to play basketball.
On the day he decided to sign with MSU-Northern, the coaches from Carroll got ahold of him at Billings Senior.
"They told me to hold off," Solomon said. "That weekend, I went on a campus visit, played in open gym with the players and found a home."
The decision came down to academic reputation and honesty.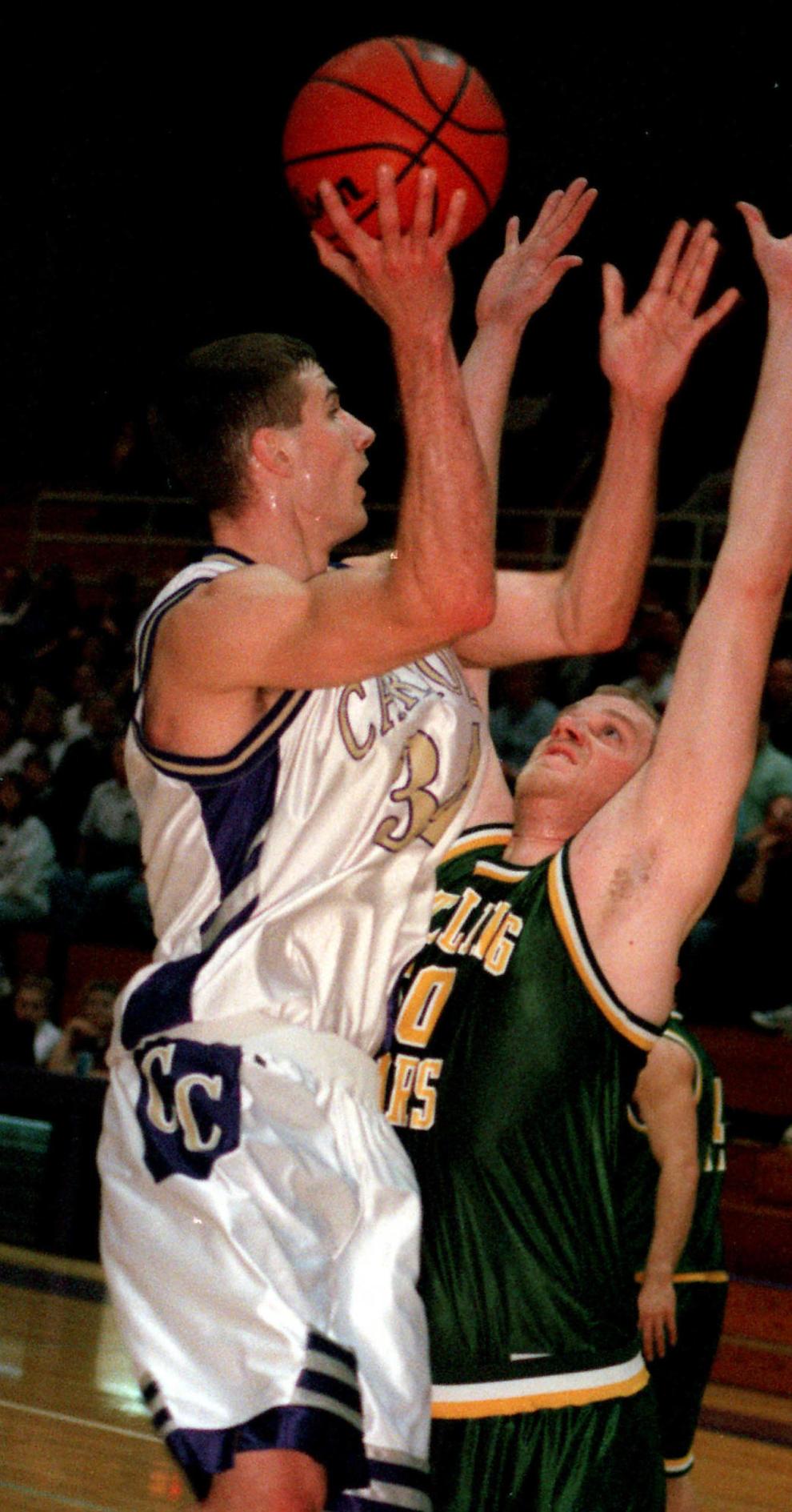 While some coaches promise their recruits the world if they signed, Turcott told Solomon something he might have not liked to hear.
"They said I was basically not good enough to earn minutes next year," Solomon said. "We had a guy named Guy Almqiust playing my position, and he was going to be the Frontier Conference's MVP."
Solomon was going to have to get back to work, but he was used to that. It was the same journey he went through while at Billings Senior, right?
His go-to move
Solomon was recruited to play guard, but after growing another inch, he was standing at 6-foot-7.
Turcott moved him to the power forward and, by his senior year, he was a true center.
But a true center needed a go-to move. Solomon had nothing.
"My pride took a little hit," Solomon said. "I had problems posting up directly. It's really a lost art."
For countless hours, the coaching staff, including Turcott and assistant coach Shawn Nelson, worked with Solomon on a simple move that he could thrive with - a jump hook in the paint.
"By the end of his career, he could have been a Big Sky (Conference) player," Turcott said. "He was always listening and trying to make himself better."
During that 2000-2001 season as a senior, the Saints won 26 games and Solomon averaged 20.6 points and 7.4 rebounds per game.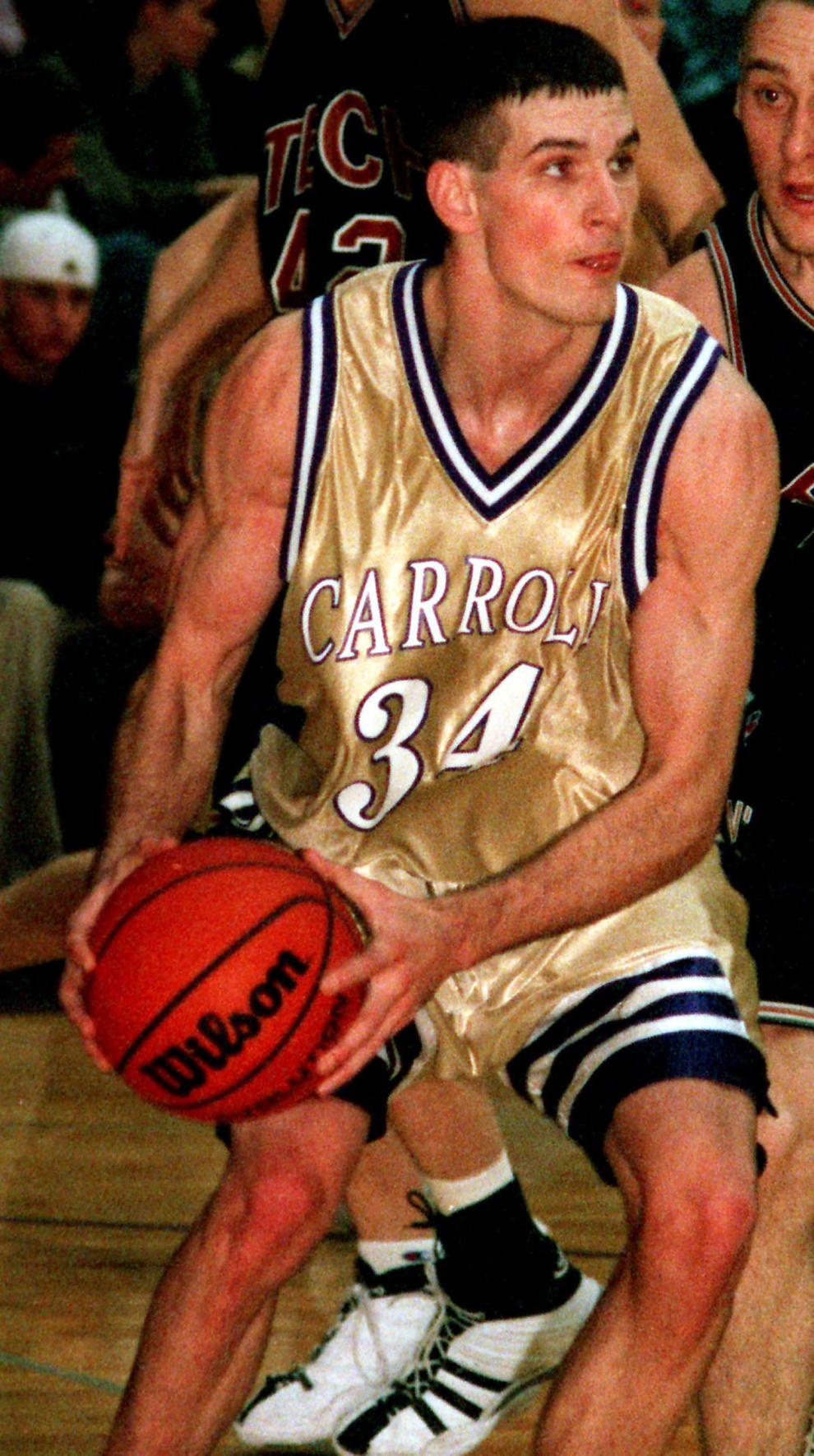 Everything was going well. His only regret was an early postseason exit.
"We blew a 16-point second half lead to Oklahoma Baptist and lost in the first round of the NAIA National Tournament," Solomon said. "Coach Turcott never had won a game there (yet), and I really wanted to give him that first win."
Solomon's Carroll career ran up until 2001. As is his style, he didn't mention his deep desire to keep playing and didn't see how good he had become or had the potential to be.
Playing in Luxembourg
Solomon headed down to Salt Lake City for a tryout to play professionally in Europe. He received an offer to play in France but he didn't know any French, so he decided to hold out.
Little did he know he was being eyed by a teammate who was also a scout for a professional team in Luxembourg.
It didn't take long for Solomon to sign a contract to play Luxembourg.
A tiny country surrounded by France, Germany and Belgium, both Luxembourg's area and population are smaller than that of the entirety of Montana.
But Solomon said the people were nice.
On the court, he and his team, BBC Nitia Bettembourg, were successful winning the group three championship.
His team was going to move up to group two, but the competition was going to be harder and, as a star player, Solomon had be more vocal.
"I wasn't very strong in politics," Solomon said. "You had to brag about yourself all the time, and the (contacts) were very cutthroat and risky. One year, you could be living in a three-bedroom apartment and the next, you could be living on the couch. I realized it wasn't for me. I needed structure. I needed stability."
He also knew he wanted to get his teaching degree. His adventure was over. It was time to come home.
Becoming a coach
Solomon wasn't openly eager to jump into coaching. During his time as a player, he spent a lot of time with Nelson and the two quickly bonded.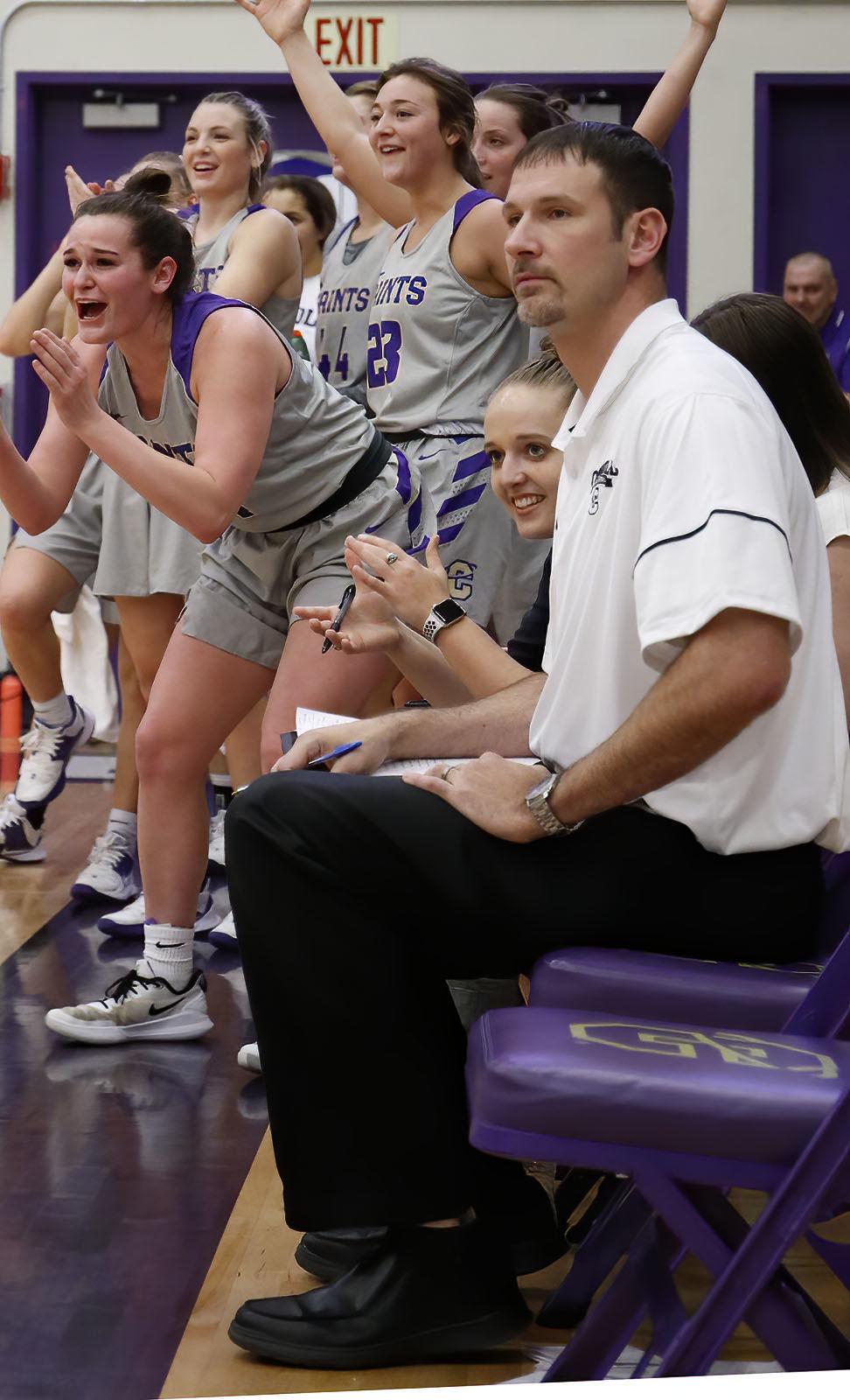 So, when Nelson was hired to take over the women's program, he asked Solomon if he would join his staff.
"I didn't want to let go of the competitive side of basketball, so that was a driving force for my decision," Solomon recalled. "I was doing it for wins, but the most shocking part was the relationships I developed with all the players."
Though Rachelle Sayers was hired to take over after Nelson left to take the head coaching position at NCAA Division II Central Washington, Solomon remained on staff.
"Summer camps were already underway after I got hired and J.D. was set to work those," Sayers said. "I wanted to keep J.D. because he was so familiar with the players and I felt like he was a good fit. He had good knowledge of the league and the players."
Over the years, Solomon has been coaching the post players. He wasn't born a true center but, with tenacity and determination, he developed into one. Now, he passes along his story and explains what the athletes need to accomplish to get to where he once was.
"J.D. is one of the best coaches I have ever worked with, hands down," Sayers said. "He is a very patient teacher of the game, he knows his stuff and his ability to share his knowledge is an art."
She doesn't mind his quiet demeanor. He's usually not vocal, but he will speak up if needed.
"There are times where he is the bad cop and I'm the good cop," Sayers said. "I trust and value his feedback. He prepares us for every game and knows the tendencies of all the coaches in the league."
Bailey Pasta played under Solomon and now coaches with him.
Though Solomon refers to himself as an introvert, Pasta doesn't believe it. In fact, she calls him one of the funniest coaches she has ever met.
"He is so fun and I love spending time with him," Pasta said. "He is one of the best X's and O's coaches I have ever known. He really sees the game in a different way, and I love picking his brain."
A passionate teacher
Whether he's teaching the post players how to play with their backs to the basket or teaching World Cultures and US History at Helena Capital High School, Solomon is passionate about everything he teaches.
He might not say much, but he doesn't have to.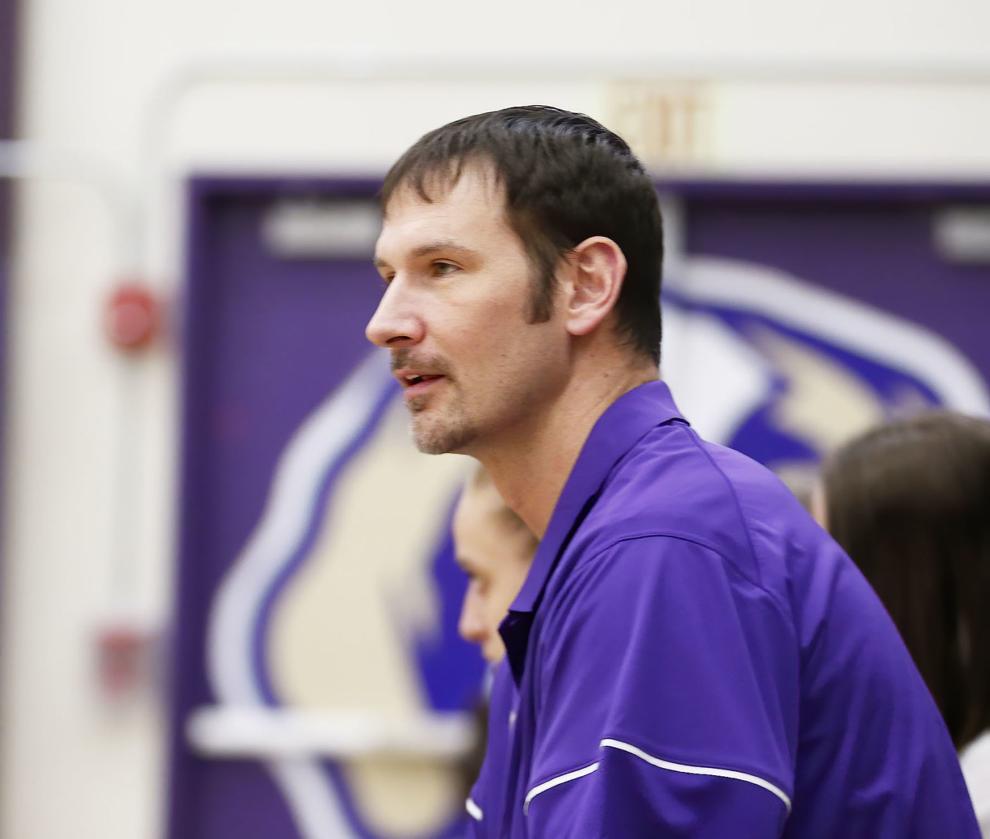 What's the expression? Actions speak louder than words?
"J.D. is the glue that keeps the team together," Pasta said. "He's truly the missing piece to the puzzle."