Editor's Note: "Marching On" is a series about former Carroll College athletes, where are they now, and the impact the school and Helena community had on them.
HELENA — Jeff Shirley has experienced plenty of battles on the football field.
As an all-American defensive end for Carroll College's national championship teams in the early 2000s, his eyes would light up when he saw an opening to sack the quarterback.
"As a defensive lineman, you just don't like the quarterback," Shirley said.
But as tough as some of these opposing teams were, none of them compared to his most recent battle.
Shirley recently returned to Helena after spending the last 11 weeks in Seattle fighting something he had never imagined being up against.
He was fighting for himself and his family.
He was fighting acute myelogenous leukemia.
Being diagnosed
February 21, 2020 started like any other Friday.
The only difference was that he had been feeling a bit more fatigued for the last month. He went to the doctor just two weeks prior and nothing seemed to be wrong.
Shirley had begun to develop flu-like symptoms, so he decided to go back, thinking he just needed an antibiotic or something to knock this out.
The doctor decided to cover all the bases so they drew his blood. An hour later, the phone rang.
They had his results.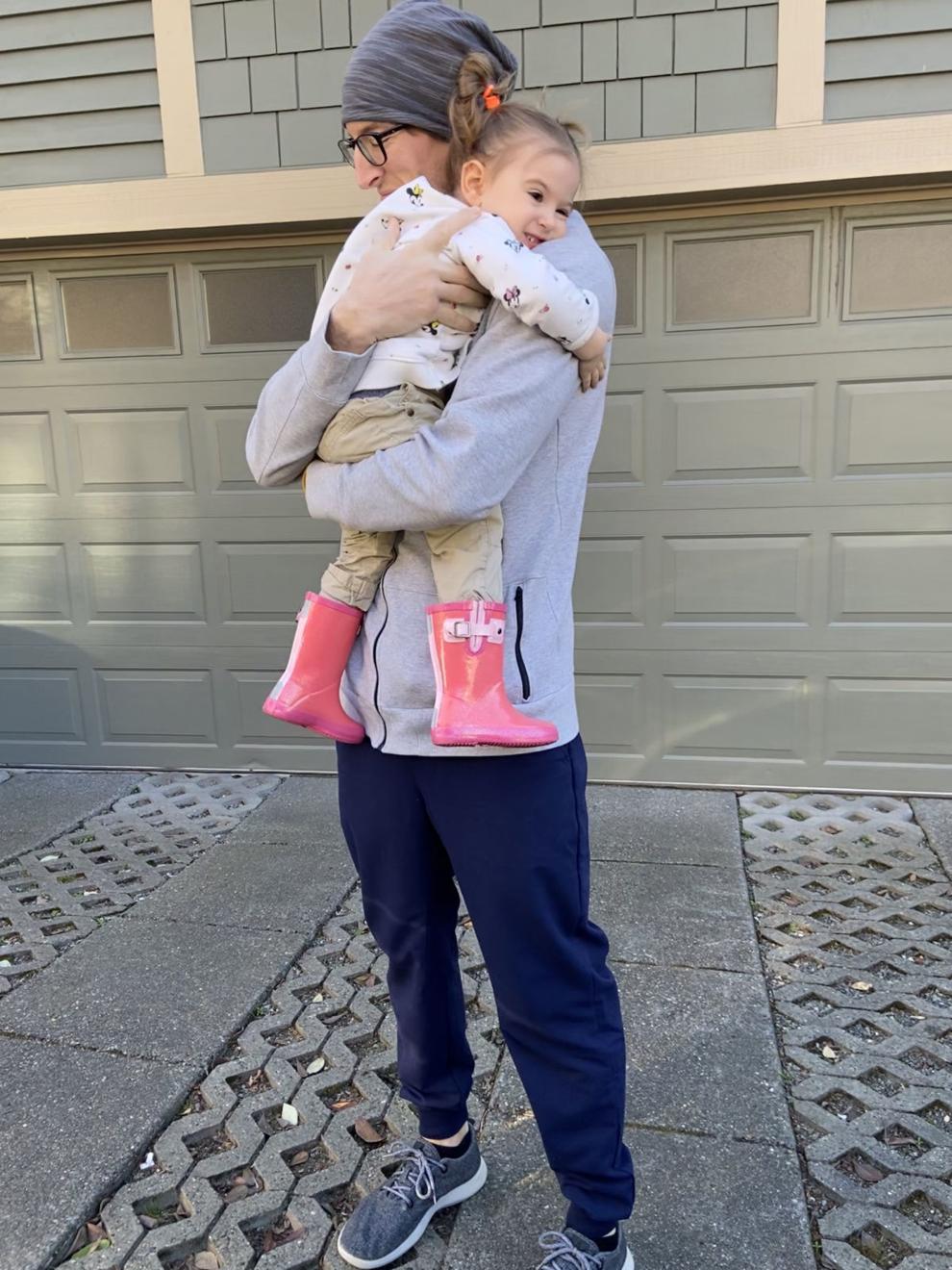 "I wanted to wait until Monday because I had some things I had to do, but they said they needed to see me right away," Shirley said. "Whenever you hear something like that, it's never good."
Shirley went back to the hospital with his wife Brittney and his daughter Greer.
They met with Thomas Weiner, an oncologist for St. Peter's Medical Group.
Their worst fear had come true. Shirley had cancer.
"My mind started racing, my ears went deaf and my body went numb," said Shirley, thinking back on hearing the news. "It's a weird deal when you hear someone say you have leukemia. I didn't know what this was."
Researching the cancer
Acute myelogenous leukemia is a cancer of the bone and bone marrow.
According to the American Cancer Society, AML is rare, making up only about 1 percent of all cancers. It is also slightly more common among men.
While there have been 19,940 cases since the start of 2020, two out of three people who get standard induction chemotherapy go into remission.
Shirley was admitted to the hospital that afternoon, so they only had a few hours to pack before he was set to start chemotherapy.
"There was no time to waste," Shirley said. "It was the only option."
To make sure he had the best treatment, Shirley sought advice from a family friend who was an oncologist who suggest he be admitted into a cancer institute in Salt Lake City or Seattle for cutting edge treatments.
The University of Washington Medical Center is 589 miles away from Helena, but that didn't stop Shirley and his family from making the drive to what would be their new home until he was discharged and in remission.
As the Shirleys drove Interstate 90 to Seattle, they prepared for the challenges ahead of them.
This was all new to Jeff, but to Brittney, it was exactly one week from the one-year anniversary of her mother's cancer death.
And it really hit home.
"Everyone is affected by cancer," Brittney said. "It was already an emotional month, and to get that news was just surreal."
Chemotherapy
Because acute myelogenous leukemia can progress very quickly, it wasn't long before Shirley was hooked up to an IV.
"It was seven days of intensive treatment of drugs they give you for eight hours straight," Shirley said. "Initially, this is going to cause nausea and vomiting, so you think you are going to feel like crap.
"The first night I threw up a couple of times but, after anti-nausea meds, I was all right. It makes you feel really fatigued and your appetite goes away. I told my buddies from college that it was like having a really bad hangover for a week."
After the first round of chemotherapy, he was given a bone marrow biopsy and his blood cell counts were checked.
It took a month, but Shirley received word he was in remission.
"They told me this was exciting but not unexpected," he said. "With this course of treatment, I now have to go through three or four more rounds of consolidation chemotherapy."
Shirley did his first round of consolidation chemotherapy in Seattle in April and will continue his journey to recovery in Helena.
He will still have to be in the hospital for another six days as he undergoes treatment, but he will be able to go home for a month before he has to return for the first of two more treatments that will take three months.
"Jeff is such a tough guy. My first thought was, 'If anybody can beat it, Jeff can,'" Carroll College quarterback Tyler Emmert said.
Community support
As Shirley battled leukemia through chemotherapy, Brittney stood by his side.
But how much was this going to cost?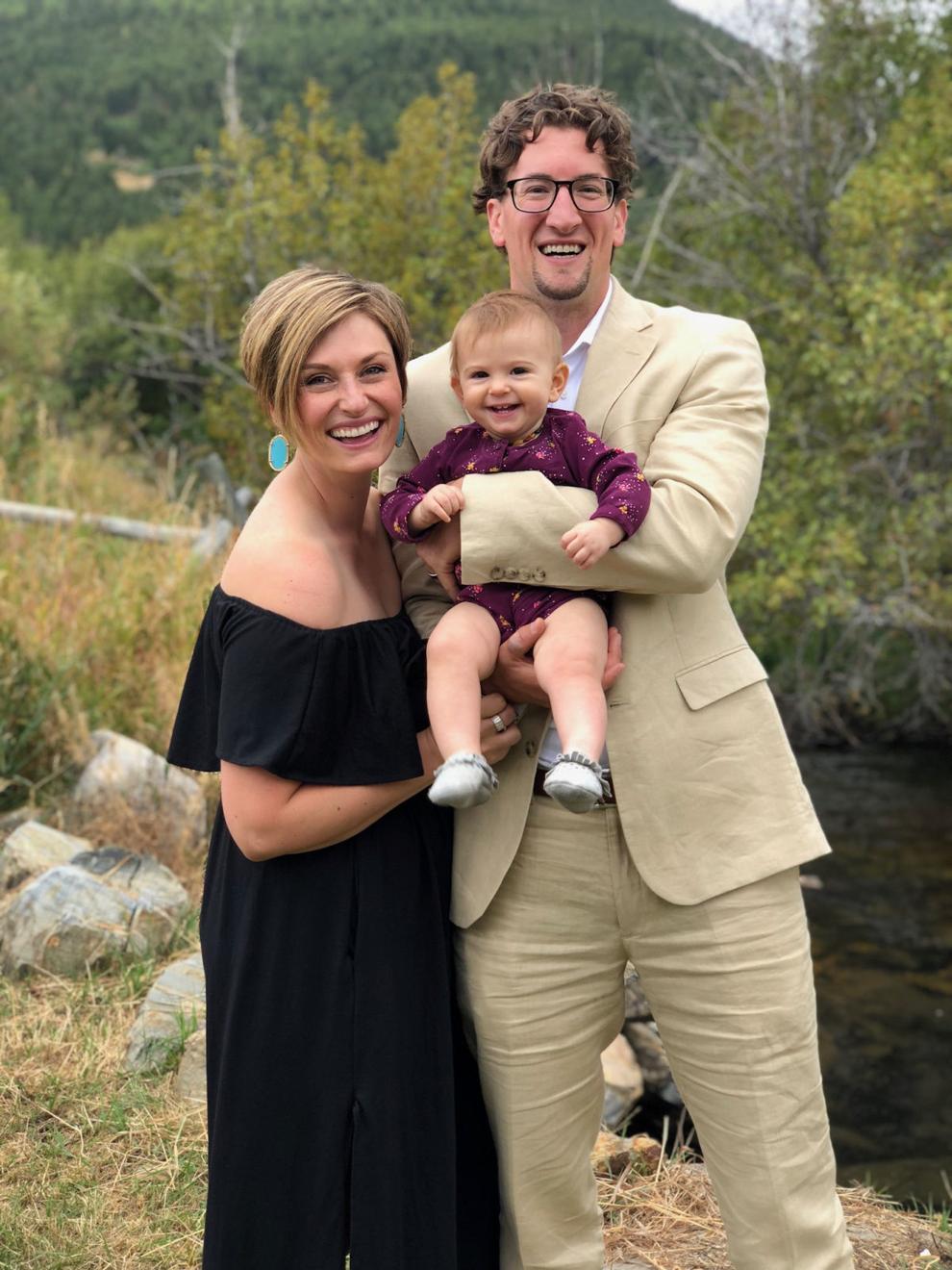 She used her background in fundraising to set up a GoFundMe account for help with all of the bills they were going to have to pay.
They had great insurance, but Brittney feared that medical bills like these could financially crush a family of three.
"We had so many people showing support and asking how they could help. We didn't know what we were getting into," Brittney said. "Never in a million years did I think we could reach the goal."
Brittney set a goal of $75,000 to help cover the expenses of the drugs and treatments and, in less than 24 hours, the family raised over $70,000 from 450 individual donors made up of family, friends and members of the Carroll College community.
"The tears of joy and gratitude have been so overwhelming," she said.
The Shirleys ended up deactivating the account after they saw more than $117,000 was donated. Brittney said the amount completely surpassed their goal, so they will be donating the money they don't use back into the community in the wake of the coronavirus pandemic.
"The entire country is going through something, too, and we just felt like we have so much support, I would rather have that money fall back into the community," Brittney said.
The Shirleys also received support from Shane Larson, who began the #SquirrelStrongChallenge, in which participants have to choose between a crew cut, shaving their heads, or donating $100 to the Shirleys' GoFundMe account, and then nominate others to do the same via video post.
Numerous former Carroll College players and coaches have participated, including Emmert and head coach Mike Van Diest.
"I dropped to my knees (when I found out)," Van Diest said. "As a coach, the hardest thing to deal with is injuries, and this was beyond an injury. Jeff has impacted my life and everything time I see something like the #SquirrelStrongChallenge, I know that is what it takes for him to get through."
Looking back on his career
Shirley's life had always been about football and family.
He grew up just outside of Great Falls in Stockett, where he played eight-man football for Class C Centerville High School and helped the Miners to their first state championship, before signing to play with Carroll and eventually hoisting up four straight National Championship trophies.
He started 58 consecutive games for Carroll. As a senior, he finished with 11.5 sacks and was named Frontier Conference Defensive Player of the Year.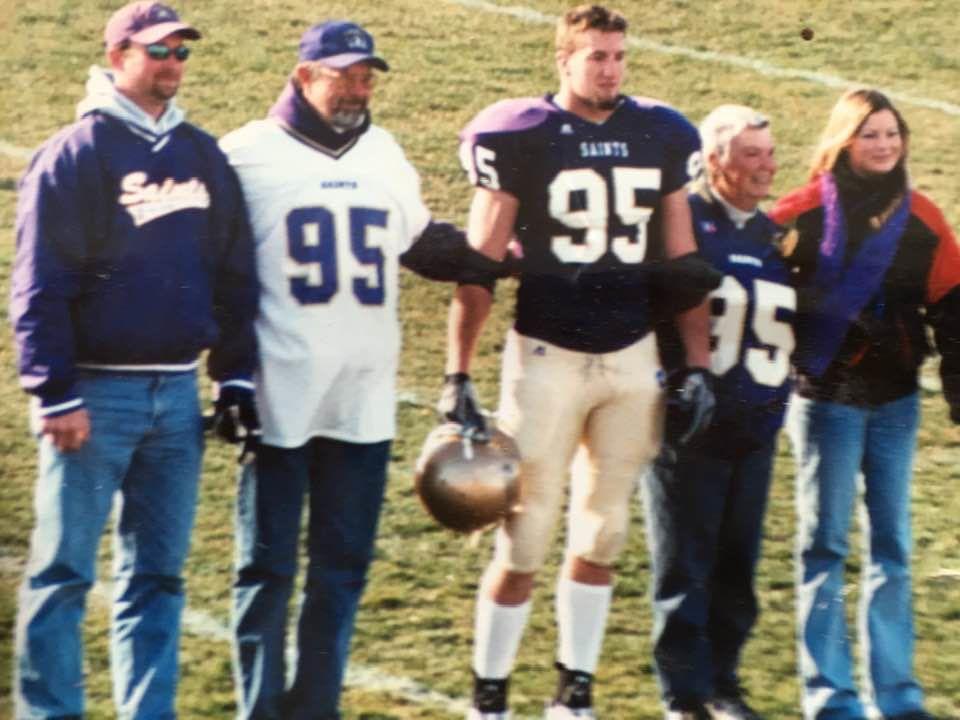 "He just did everything," Van Diest said. "His work ethic was great, and you get that from a great upbringing. His parents are great. Jeff was a young man that I loved having around."
Now, Shirley's focus is family and recovery.
With the support of his family, friends, the Carroll College community, he is taking down something so much bigger than NAIA quarterbacks.
Shirley is sacking leukemia, but he and his family know that might still take time.
"Coming home is accomplishing a huge hurdle," Brittney said. "But we have a long way to go."