Editor's Note: "Marching On" is a series about former Carroll College athletes, where are they now, and the impact the school and Helena community had on them.
HELENA — Just south of the Canadian border, Chester, Montana is much like the other small towns scattered across the state.
"Everyone takes care of one another. We work hard," Casey FitzSimmons said about his hometown.
The former Detroit Lions tight end and Carroll College star was taught this lesson by his parents growing up.
Whether on the path fighting for the college's first National Championship, just before kickoff at Ford Field or during an average day on his cattle ranch, that's how FitzSimmons lives his life.
And he wouldn't have it any other way.
From hoops to football
FitzSimmons wasn't a football player until his senior year of high school. His skill was on the hardwood for Chester High School.
The only reason he decided to put on football pads was because his friends talked him into it.
"I bet one of them to go out to play basketball and I'd go out to play football," FitzSimmons said.
He played just one year of eight-man football at Chester-Joplin-Inverness, but he caught the attention of Carroll College coach Mike Van Diest.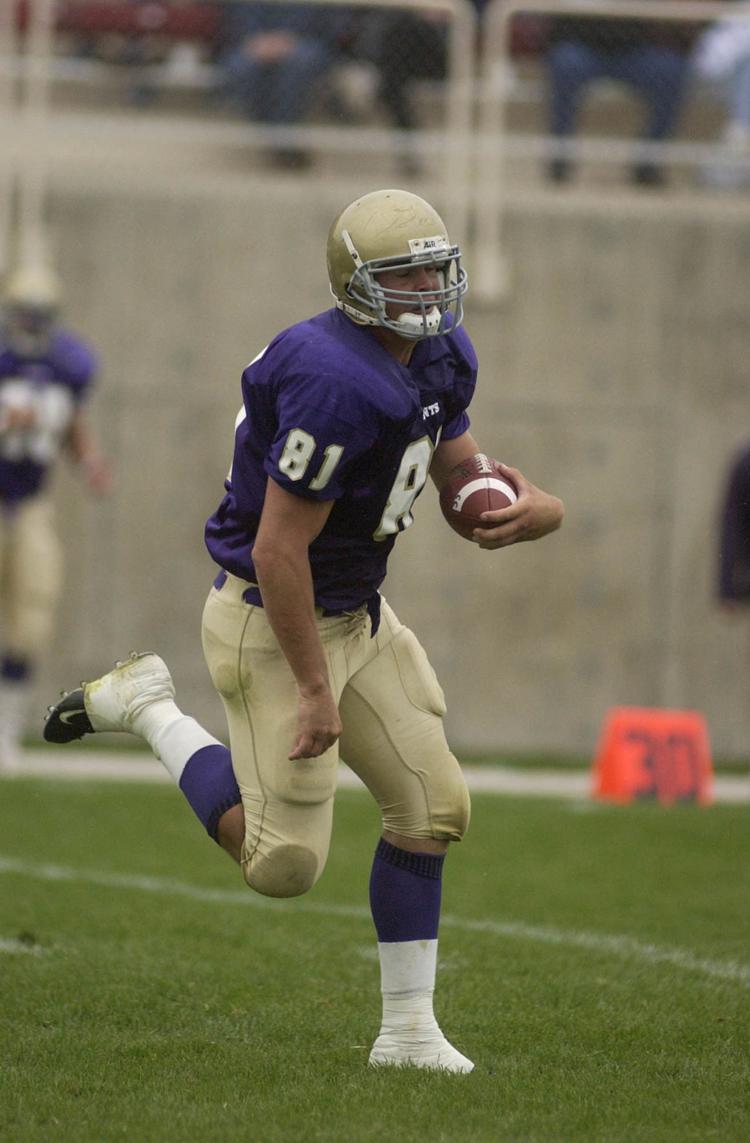 "There was a basketball tournament in Great Falls and I was just so impressed with how hard he played," Van Diest said. "I saw how he interacted with his teammates and family. It was more than his jump shot or his rebounding, I just knew he was going to be a good person."
After some conversations, FitzSimmons went upstairs and told his mother that he was going to play football for Carroll.
She couldn't believe it, and neither could he. FitzSimmons had no intention of playing college football.
"Coach Van Diest called and that was the end of it," FitzSimmons joked.
Learning determination
While the start of his college career was successful on the field, he faced other challenges his first year in Helena.
FitzSimmons was homesick. He missed his friends, he missed his parents and he lost a close friend from a car accident during Thanksgiving weekend.
"I wanted to go home," FitzSimmons said. "I wanted to be done, but I had an obligation to finish my schooling because (my parents) paid for it. I stuck with it and finished out what I started."
But the determination that he learned from his parents and staying at Carroll created an identity for him.
An identity that thrives on competition.
"The thing that I live for more than anything else is competition," FitzSimmons said, "Nothing gets me out of bed more than competition. My whole life is winning and losing."
Even after a decade of hanging up his football cleats, this determined and competitive drive has stuck with him.
"To this day, I want to have the best product in the cattle business and compete in the cattle market and make the right decision," FitzSimmons said. "Competition is my drive. My life circles around it."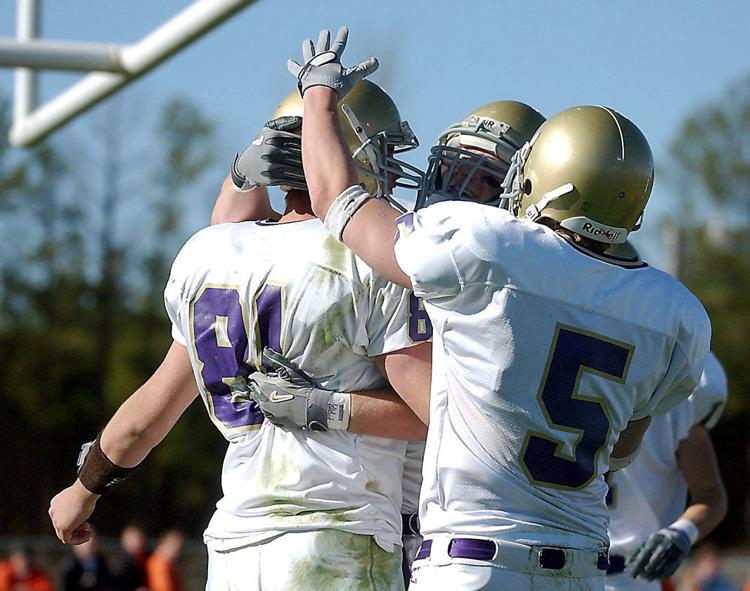 FitzSimmons left Carroll with more than he could ever imagine. He finished his college football career with 244 receptions, 2,698 receiving yards, 21 touchdowns, and was a two-time NAIA All-American and National Champion. He met his future wife, Allison, who was on the women's soccer team, and he was surrounded within a culture very similar to his hometown.
"We did everything together," FitzSimmons said of his teammates. "We loved each other, we even fought each other, but everything revolved around that core. We taught the same culture to the freshmen and raised them the right way. It was more about leaving a legacy than being a National Championship."
But there is still one thing FitzSimmons still wishes he could have done at Carroll.
"I wish I had an opportunity to play a little defense. Coach Van Diest screwed me out of that deal," FitzSimmons joked. "It was the one promise he broke with me."
Van Diest, now retired from Carroll, admittedly agreed.
"But what probably would have happened was he would get a sack and I would have kept him on defense the whole time," Van Diest said, laughing. "It's probably better that I kept him at tight end."
A professional career
FitzSimmons was not drafted into the NFL; however, he did get a call from the Detroit Lions. Van Diest knew plenty of scouts from his time as an assistant at Wyoming, Montana and Northwestern, and was more than willing to open up about his former player.
"I knew he was going to have an opportunity," Van Diest said. "He grew into his size, he had good hands and he was going to be a great teammate."
FitzSimmons took the call from the Lions and thought he was just going to be a member of the practice squad.
But, once again, his determination had to be tested.
"He called me Montana," FitzSimmons said of Lions head coach Steve Mariucci. "I remember during training camp I got called offsides on a kickoff. Mooch (Mariucci) looked at me and asked how far Montana was. I didn't know off the top of my head, I just knew it was a long ways. As soon as I said that, he snapped, 'Well, you're about to find out when I send you back to Montana on a bus!'"
FitzSimmons refused to leave. He stayed on the line and ended up starting 11 games at tight end that season.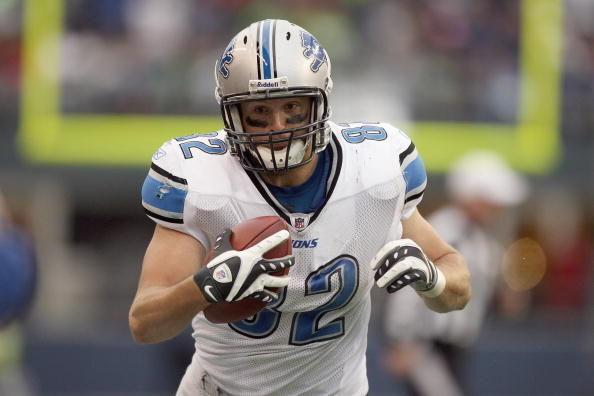 He went on to play for seven years, all for the Lions, where he finished with 549 receiving yards and five touchdowns. His proudest moment came against the Chicago Bears in 2007 when he returned an onside kick for a touchdown.
"You are taught to grab the ball, go down and cover up but I got a little candy hop and I look up and there is nobody there," FitzSimmons said. "I just took off and thought, 'I'm going to score this.'"
FitzSimmons might not have been on a successful NFL franchise during his time as a professional, and he admitted that it was hard, but he didn't just play for himself. He played for his family and his home state.
"I didn't want to let anybody down. My biggest fear is failure," FitzSimmons said. "I am a Montanan through and through, and when my last name is on the back of my jersey, I really had to make my state proud."
Even his college coach, a Packers fan, bought a Lions hat and never stopped smiling while watching his former player succeed under a national spotlight.
"I was like a proud dad," Van Diest said.
Coming to an end
FitzSimmons enjoyed football, but it was much different than playing under the Chester lights with his friends.
"You are a modern day gladiator. You have one purpose - to win football games - and if you can't help do that, you are gone."
But the beating his body took finally caught up with him.
"Every time there was a kickoff, I worried," Allison FitzSimmons said.
Finally, after he left the MRI Center in Helena, he got a phone call. On the other end was the Detroit Lions' coaches, doctor and front office personnel.
"I didn't retire by choice. I retired because I told to retire," FitzSimmons said. "I knew I could still play but you come to a point in your life where there are no secrets in the NFL. I couldn't hide that."
FitzSimmons suffered a torn labrum and seven concussions throughout his career. His days as a professional football player were over.
"Talking to my wife, I had to think what was best for the long term," FitzSimmons said.
Rancher's life
No longer do the bright lights of Ford Field shine on FitzSimmons. His highlights won't make ESPN's SportsCenter, but he is happy.
In fact, he loves his new life.
He's a cattle rancher just outside of Helena. He spends his time with Allison and his four children and he bow hunts.
He works to instill the knowledge of hard work and cooperation to reach a common goal into his own children. The same knowledge he learned from his parents and from his coaches at Carroll College.
"My kids get to see their dad work and see what it takes to keep a farm going," FitzSimmons said. "They have first hand experiences on a farm to be successful."