HELENA — Beating Providence on the road has proven to be a tall order for Carroll over the last three seasons. The Saints have dropped four of the last five overall games against the Argos and are 0-5 in Great Falls under head coach Kurt Paulson (0-3 last season alone). That includes last season's Frontier Conference Tournament Championship game, a contest Providence won 77-57.
On Thursday, Carroll will get another opportunity to upend the Argos at the McLaughlin Center.
"They're quick," Paulson said of Providence. "They picked up Brendan Howard, a transfer from North Dakota. He'll bring a physical presence for them. They're really good. I know they've had some COVID issues and stuff, so they're much better than their record. We haven't had much luck up at their gym. We've gotta flip the switch and play some of our best basketball up there."
Providence is 9-7 on the season, and after a 76-66 loss to Montana Tech on Saturday, sit 1-3 in league play. One of those losses was a COVID forfeit last week to Montana Western and another came against Dickinson State as Providence competed with a limited roster due to the virus.
The Argos added Brendan Howard to the mix during the semester break. A transfer from North Dakota, Howard was a standout at Great Falls High, scoring over 2,000 points in his prep career. He was Montana's men's Gatorade Player of the Year twice and averaged about 18 points per game across two seasons at Montana State-Billings.
Howard, who scored 16 points in his Providence debut against Tech, joins an already potent Argos offense. Marcus Stephens paces the Frontier in scoring at 20.7 points per game, while Rashee Stocks ranks fifth (16.3 points per game).
Dawson Fowler, Elijah Oliver, Emmett Linton III and Jake Olsen all average at least 7.2 points per game for a team that scores nearly 78 points, on average, per game while shooting 43.7 percent from the field.
Paulson said reigning Frontier Defensive Player of the Year Shamrock Campbell as well as Ifeanyi Okeke will likely be the primary defenders on the 6-foot-3 Stephens Thursday.
For the Saints, Thursday will be about bouncing back from last week's loss against Rocky Mountain College. It was just the Saints' second loss of the season, but it came at home against an unranked and shorthanded Battlin' Bears squad that Carroll, at least on paper, should have beaten.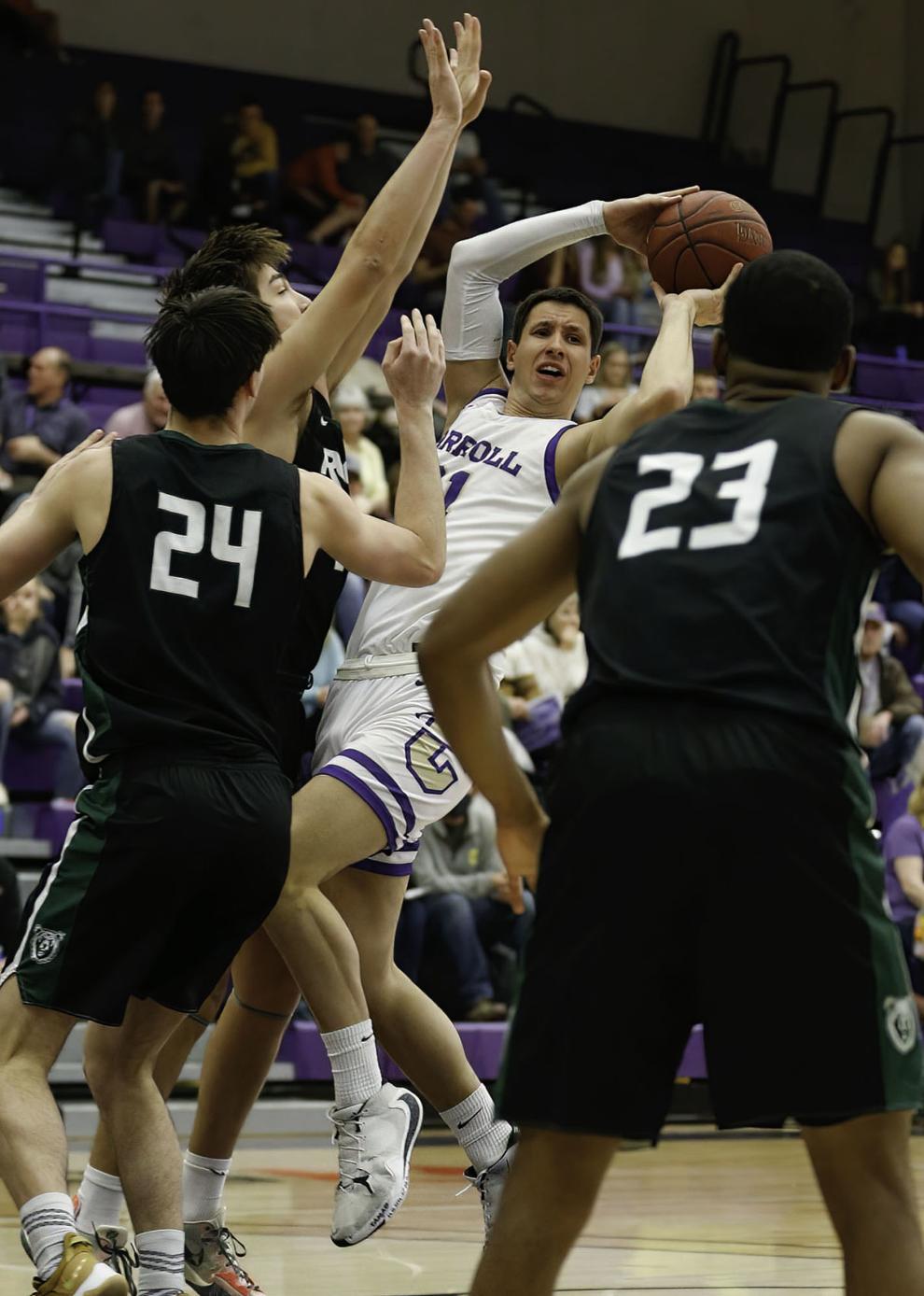 "Just been getting in the gym, Sunday, Monday, Tuesday, Wednesday, and getting refocused," Paulson said. "Trying to get some kinks worked out. The guys gotta play their best game up there to get a win [Thursday] night."
During a 1-1 conference weekend, Carroll struggled defensively. That is out of character for the Saints, but for the first two times all season, Carroll gave up 75 or more points in a countable game. Rocky Mountain scored 81 against a team that is currently giving up the seventh-fewest points per contest (62.1) in the NAIA.
In Carroll's win over Tech and loss to Rocky Mountain, the Saints' opposition shot 54-for-109 (49.5 percent) from the field, including a 15-for-28 (53.6 percent) from 3-point range. For context, even after those games, Carroll is holding opponents to 41 percent shooting and 31.2 percent from 3-point distance.
"We just didn't communicate enough during the loss against Rocky," Paulson said. "We had a lot of breakdowns on defense and that hasn't been the case for this group for most of the year. Tighten up those breakdowns and I think communication was the missing link in that game. Hopefully it will be better [Thursday] night."
Carroll is likely to be without Gui Pedra on Thursday after he missed Wednesday's practice with an injury. Pedra, who has started 15 games for the Saints this season, scored 16 points off the bench in Carroll's loss to Rocky Mountain.
Jonny Hillman has started the last four games for the Saints, but Carroll will still have to fill Pedra's 15-20 minutes off the bench.
Freshman Garrett Long could be a good candidate for those minutes. He played a season-high 23 minutes against Tech last Thursday, scoring 10 points to go along with four steals, three rebounds and two assists.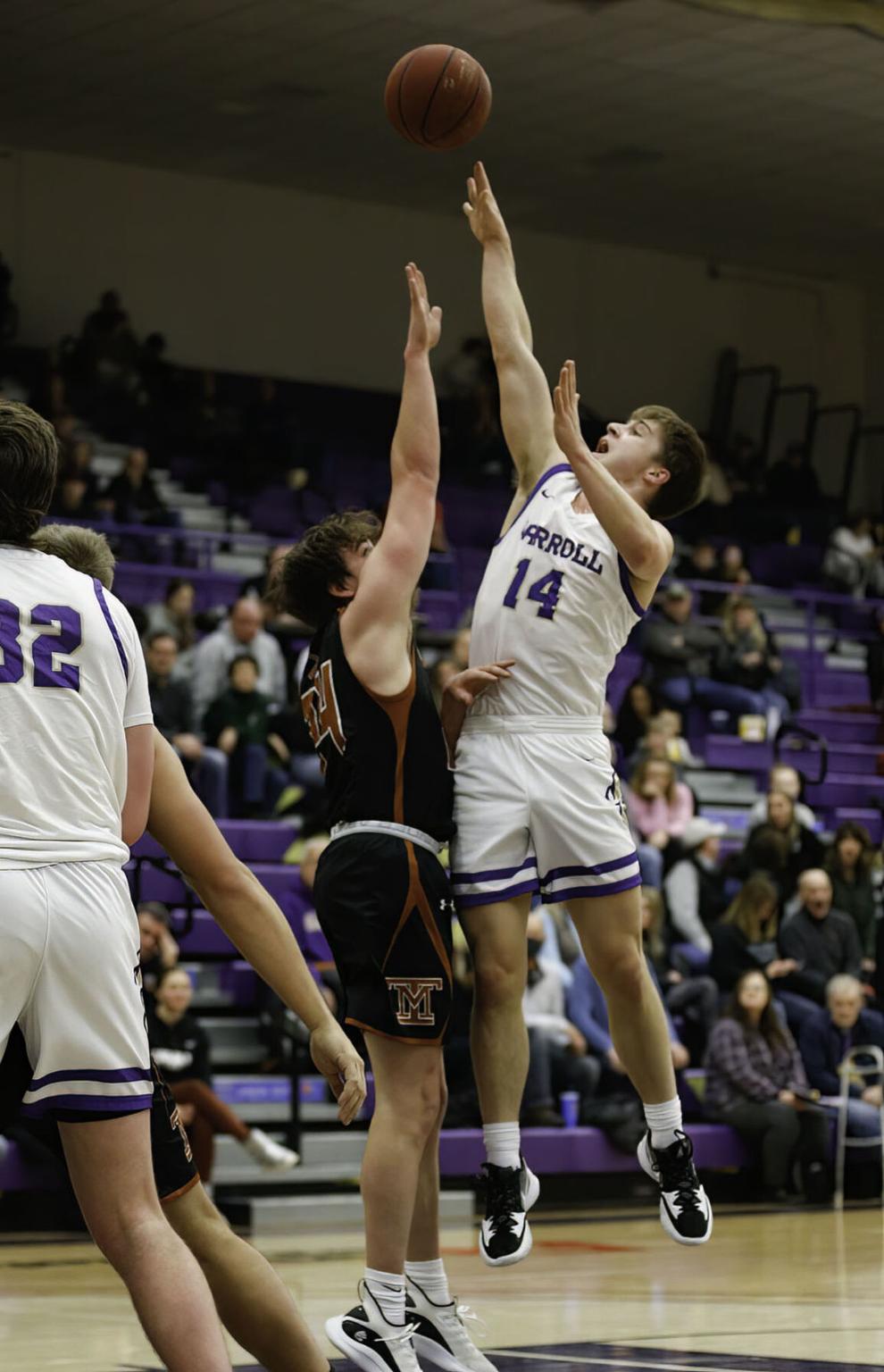 "I've put in a lot of hard work and built on it over the last couple of months, kinda just worked my way up," Long said. "It's a good feeling and all that, but I'm not satisfied. I want to keep getting better and help the team win."
Long is averaging just 3.5 points per game but plays solid perimeter defense and shoots the ball well when presented with opportunities. Multiple times this season Long has pulled out the 10- to 15-foot floater to finish over bigger defenders. The 3-pointer really is not part of his game right now, but on four separate occasions, Long has scored north of six points in a countable game.
"I'm just doing what I can to get minutes," Long said. "Right now, that's on the defensive end. We have guys who can score, we have Jovan, Shamrock, Gui, Ifeanyi. Obviously I can score and I'm going to take what the defense gives me, but right now, I'm just trying to work my way up and earn the coaches' trust…I can't get to the rack every time, so I stop mid-way in the paint and just go for floaters. I've put in a ton of work on it. It's working right now. It's nice to see them go in."
Expect Andrew Cook to also see increased minutes if Pedra does not suit up. Malachi Afework and Jaedon Lieberg could also be options for Paulson off the bench.
Carroll last beat Providence on the road more than four calendar years ago. The trip to Great Falls on Thursday represents the front-end of back-to-back road conference games for the Saints. A trip to Havre to play Montana State Northern on Saturday bookends the slate of games.
Carroll has already beaten Northern this season, winning a tightly-contested game 73-71 on Dec. 2. The Lights are 3-1 in league play this season and are 13-4 overall.
Mascio McCadney and David Harris are both scoring north of 17 points per game for Northern, while Jesse Keltner is coming off Frontier Player of the Week honors for his efforts against Rocky Mountain and Montana Western.
The Saints are getting 19.4 points and 11.4 rebounds per game out of senior Jovan Sljivancanin. He has 14 double-doubles to his credit through 18 games and is 17 points off 1,700 for his career. Senior point guard Shamrock Campbell is also nearing a career milestone. Campbell is 14 points away from eclipsing 1,300 in his time as a Saint.
Tip off against Providence is scheduled for 7 p.m. on Thursday. Carroll and Northern will get underway from Havre at 4 p.m. on Saturday.