HELENA — When Feb. 27 rolls around, COVID-19 willing, Wes Nurse will call his first plays as Carroll College's new defensive coordinator. Nurse was hired by head coach Troy Purcell in the spring of 2020, just before the current national pandemic blanketed the country.
The former Boise State defensive back came recommended to Purcell by Roger Cooper, a linebacker coach, and later, defensive coordinator at Bozeman High School when the Saints' top man was coaching in the prep ranks.
"It was an opportunity and [Cooper] had heard a lot of good things about coach Nurse," Purcell said. "Coach Nurse was on his way somewhere else about two days before I called him. We got things figured out and had an opportunity to get him out here."
Nurse is a first-time coordinator, having spent the last decade-plus holding various roles as a position coach. It was during his stop as a defensive back coach at North Dakota nearly ten years ago that he first became indoctrinated in the scheme utilized at Carroll.
Much of the defense employed by North Dakota revolved around what legendary Saints head coach Mike Van Diest was doing in Helena, Nurse said.
Being from the Boise, Idaho area, Nurse always heard rumblings of what Carroll was accomplishing under Van Diest. Nurse was still playing at Boise State when the Saints won their first two national titles and was just beginning his coaching ventures when Carroll won championships in 2005 and 2007.
"Obviously with the opportunity to come up here with the lineage of everything football-wise, tradition-wise and obviously the legend of the school itself, it was just a wonderful opportunity to have a chance to come up here and call the defense in the footsteps of coach Van Diest," Nurse said.
In his roughly 15-year coaching career, Nurse prepared himself for the opportunity of leading his own defense one day. He said too many people to name have helped him along the way, and at some point, he began to see decisions as if he was a defensive coordinator. That, Nurse said, groomed him for the position he stepped into with the Saints back in the spring.
"Wesley Nurse brings a lot of experience on the defensive side," Purcell said. "I love his energy, I love his excitement and his passion for football. He's very, very good with the X's and O's. That's one thing about coaching -- and he's one of them -- is you're always trying to gain an advantage and keep getting better. Fortunate to be able to pick up coach Nurse, great addition."
Nurse comes to Carroll from Cal State Poly where he coached the cornerbacks. Before that, Nurse filled the role of defensive backs coach and Director of Football Operations and Recruiting at UC Davis. Other stops include the aforementioned North Dakota job, as well as running backs and tight ends coach at Minnesota Crookston.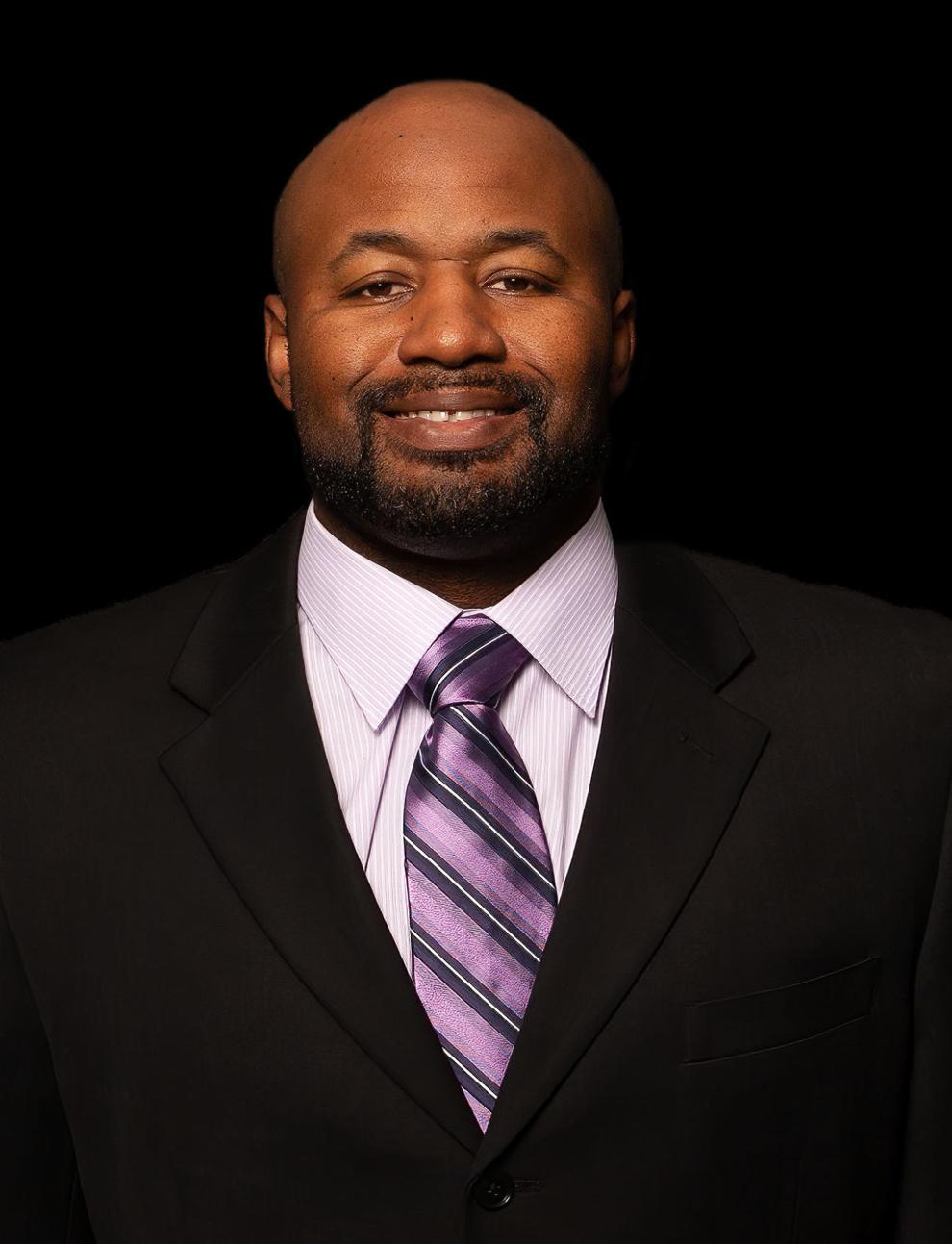 Nurse is well-traveled and has built a wide-ranging knowledge for the game. He has experienced how things can be done differently with respect to schemes, coverages and even coaching techniques. That, Nurse said, is one of the biggest assets he brings to the Saints.
"I think the one thing I probably bring is just experience of seeing how things are done differently," Nurse said. "Not saying it's good or bad or anything like that. Just different ways of doing stuff. This guy does something good, this guy's good. You kind of put those things together and create a better product."
Nurse sees his defense being multiple in formation this season, with numerous fronts, coverages and personnel packages. The Saints will likely play most snaps with five defensive backs in the game, one of which will be a hybrid linebacker/cover man.
"It's a three-down system, but you can vary it to make it work for you in a lot of different ways," Nurse said. "It can be a three-down system, it can be a four-down system, a five-down system. You can make it shift and move the way it is. Coach Purcell has done a great job allowing me to implement that stuff and bring that stuff back. Just bringing things from a lot of different angles and providing different looks for quarterbacks and offenses."
In the limited amount of practices he has received with his players, Nurse has already drawn the conclusion that he has a physical group of defensive backs. Really, he said, that extends to the entirety of his defense and is reflected by his unit's motto for the season.
"What we want to do is be the most physical and most disciplined team out there," Nurse said. "Along those lines, we also want to be detail-oriented and fundamentally sound with that."
Nurse will coordinate the defense, but his position group remains defensive backs. Giving Nurse the opportunity to coach the position he played in college will do nothing but help the Saints in their technique and skill development, according to Purcell.
While Nurse is no longer playing the game, he still feels the need to bring a high level of energy to practice and workouts to set something of an example for how players should perform between the white lines.
"[I'm] very vocal in a lot of ways, but I try to make sure I stay within myself because obviously you're calling plays. I never want to be off the rails by any means," Nurse said. "At the same time, making sure I bring the energy and bring the juice everyday so our guys are playing with great vigor. I've always been told, your players are a reflection of you. So I want to make sure those guys are out there with intent, out there playing with great intensity and out there being great ambassadors of football."
This off-season has been longer than anyone could have anticipated before the pandemic, but it has given Nurse an opportunity to get to know his team and personnel better.
With some of the team filtering back into town for weight lifting sessions in anticipation of a spring season, the excitement is rising for the first-year coordinator and everyone around him.
"We're extremely excited," Nurse said. "Obviously we're champing at the bit...We have guys already back today [Monday] working out and getting ready for the year. We have guys keeping track of their own stuff at home while they're there. Guys are getting on Zoom calls on their own to go over defense or offense or special teams to make sure they're on point so when we get here, we're hitting the ground running."