BUTTE — It was a quiet moment in the midst of postgame chaos.
After the Montana Tech and Montana Western men's basketball teams had gone through their postgame handshakes, Orediggers head coach Adam Hiatt met with Bulldogs head coach Mike Larsen.
They shook hands following Tech's 71-60 win, but Hiatt had a few more things to say as he put his arm around the first-year head coach's shoulder.
"I just told him first years are hard," Hiatt said. "And programs, when you're trying to establish something in a culture, I think he's doing a great job. Just told him I appreciate how hard he gets his guys to play.
"I just really respect what he's doing down there."
Hiatt can certainly relate to the growing pains the Bulldogs are going through. Heck, he can relate to Larsen's exact situation.
All the way back in 2011, a young Adam Hiatt took over his alma mater (and former Frontier Conference member) Westminster College. But he wasn't taking over a dead program by any stretch of the imagination.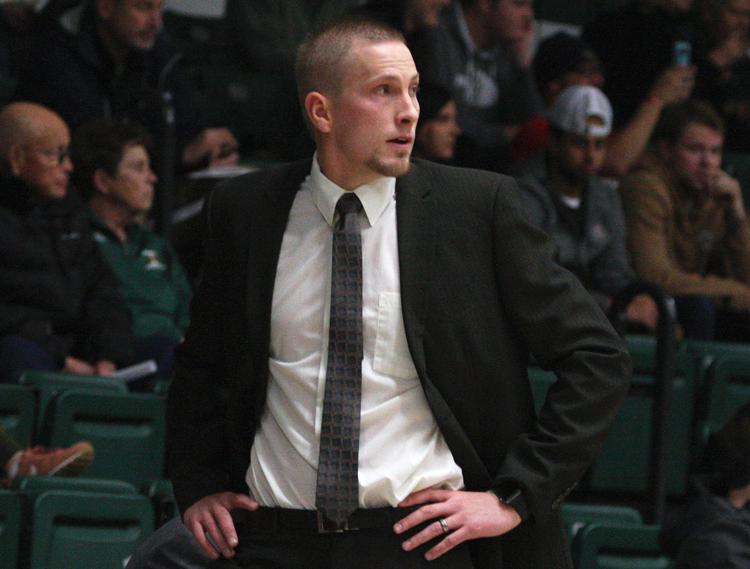 The Griffins had gone 264-114 (126-40 Frontier) under previous coach Tommy Connor — now an assistant at Utah — and were a perennial contender with seven conference titles during his tenure.
Larsen is in a similar spot. The shoes longtime Western head coach Steve Keller wore are going to be difficult to fill.
Keller finished his time at Western with a 231-124 (108-62 Frontier) record and eight trips to the NAIA tournament before moving on to the University of Providence. With Tuesday's loss to Tech, the Bulldogs move to 3-4 on the year with a tournament in Arizona quickly approaching.
The early season perhaps hasn't played out exactly how Larsen has wanted it to, but he feels there's progress being made. Hiatt, again, can relate. The third-year Montana Tech coach went 7-21 (1-16 Frontier) during his first season at the Helm of the Oredigger program.
"He knows that I'm a young guy and he doesn't want me to get down or get frustrated," Larsen said. "It's just about building culture, building what I want to see, what my assistant and I want to see. Then you just keep going. You can't let yourself get down.
"One of my favorite quotes of all time is that 'you don't get down, you get determined.' You just keep going."
As Hiatt said, Larsen did have his athletes playing hard. Down by four points at halftime, Western gave up an 18-2 run to start the final 20 minutes of play. The deficit got to 19, but the Bulldogs were able to claw it down to seven with less than three minutes left to play.
At one point they nearly cut it to four with a 3-point shot that rimmed out of the hoop.
In all likelihood the Bulldogs won't win a whole bunch of games this season. But their fight is admirable, as is the common decency between coaches in the Frontier Conference.
It's a small group, but if their teams aren't playing, they can often be found in opposing gyms — especially during early season tournaments — just watching. There is, of course, a little scouting going on, but these coaches genuinely do care about each other.
It's a refreshing thing to see.
"It's kind of like a small gang," Larsen said with a bit of a laugh. "There's not very many head coaches in the world … you pull for each other, so, so hard, but of course you want to compete when you play."