BUTTE — The Moreno twins are staying in Butte.
After announcing on social media earlier this week, Butte's Kobe and Kameron Moreno put pen to paper on becoming Orediggers after four years as running backs and linebackers for the Bulldogs.
The pair said that the support from the Butte community has been a tremendous feeling, and that they're happy to have made their decision and are looking forward.
"It feels great," Kameron Moreno said. "Glad we have a lot of people supporting us. Pretty happy about that."
"It feels awesome that we have support from everybody," Kobe Moreno said. "And it feels good to get it out of the way and know what we're doing next year."
The tandem combined for 25 rushing touchdowns and 1552 yards in Butte's run to the Class AA State Championship game, while also totaling five tackles for loss and 10.5 sacks in their senior year.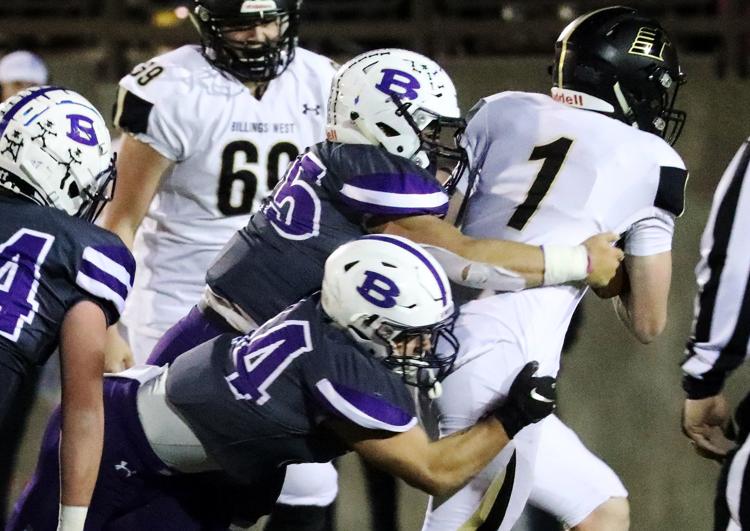 Butte head coach Arie Grey expressed his joy to see two of his key players stay in the Mining City, and is excited to see them become Orediggers.
"We're really excited for Tech," Grey said. "And to have them stay here at home in Butte and watch them. That's the thing that's neat, is two Butte kids who is what Butte is all about, they represent Butte extremely well… Anytime Butte kids get to stay at home, that's awesome."
Recently hired Montana Tech head coach Kyle Samson also explained that the Moreno signings have been two years in the making.
Samson said that he first saw the Moreno twins as Flathead's head coach in the 2018 Class AA season, which saw the Braves reach the state title game against eventual champions Billings West.
"For me personally," Samson said. "The chance to compete against them a couple years ago and see what type of players they are and the toughness they bring. They're also great leaders in the school and in this community, and that's a big deal for me, is recruiting the kids that are great leaders. I think that they're going to do tremendous things for us at Montana Tech."
The Moreno twins added that the hiring of Samson was the key factor in their decision to remain in Butte and take their next steps as players at Bob Green Field.
"Playing football again, I just can't wait," Kameron Moreno said. "It's a dream come true to play in Butte, so just can't wait to start being on the field again… We really wanted coach Samson. He's probably the biggest factor."
"We signed right away," Kobe Moreno said.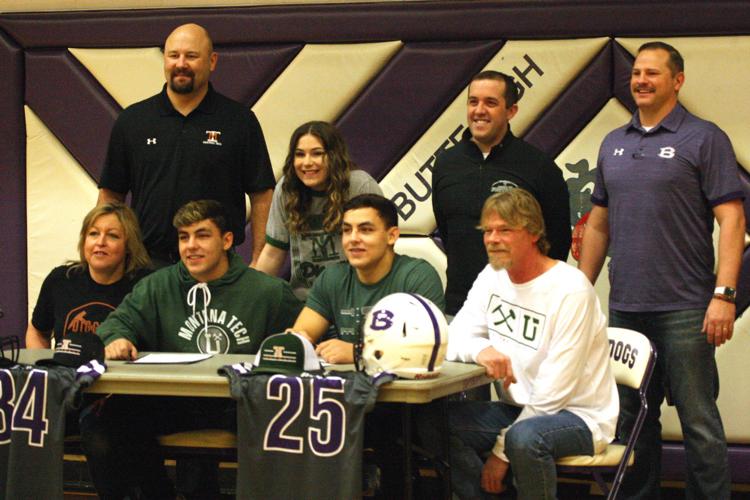 Samson mentioned that it's early in the process, but that the exciting thing about the Moreno brothers as football prospects is their versatility in terms of positioning.
"The cool thing about them," Samson said. "Linebacker or running back is probably the two spots I see, but I think they're so versatile in what they do, I just know we could put them at five or six different positions and they'll be great at it."
Before the Moreno twins become Orediggers, they have the remainder of the spring semester, which includes wrestling season, as Kameron Moreno looks to defend his 2019 Class AA state championship in the 205-pound slot, and Kobe Moreno looks to grab a last piece of hardware in his final run.
In the meantime, Grey had one piece of advice for the brothers' future coach.
"Be ready to laugh a lot," Grey said. "The two of them bring so many cool things to the table. You could be in a bad mood and have a bad day, and those two will make sure that turns around pretty quickly because they're such good kids."