BUTTE — Before Reid Nelson even stepped foot in kindergarten, he was counting by threes and sevens.
Why, you might ask?
"That's how football scoring is," Nelson's father, Mike, said with a laugh. "Before he could do anything, he could count by gosh dang threes and sevens."
Math and football.
The inclination for both at such an early age was a sign of life ahead for Nelson, now a fifth-year wide receiver at Montana Tech.
In the classroom he was elite academically, finishing with 4.0 grade-point average in high school. In college he has been just as good; longtime teammate and friend Sam McCamley went so far as to call him the smartest player on the team — an impressive feat, considering Montana Tech was second nationally in NAIA Scholar-Athletes last season.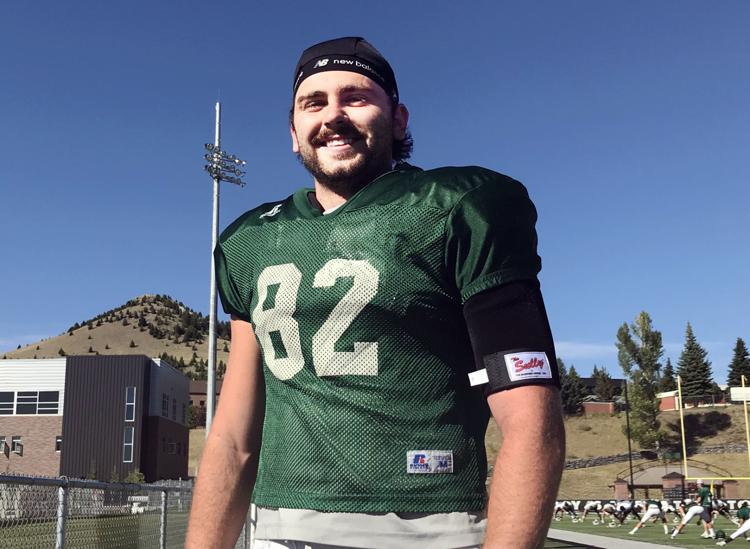 As for football, his dad was head coach at Highwood and later Great Falls Central, so he was around the sport constantly growing up. Hence the learning to count by football scores and the development of a truly deep love for the game.
How deep? Do the math.
Consider that despite having only one career catch and playing mostly special teams for the past four years, he never once thought about walking away -- not even after shoulder surgery this offseason.
Nor did he walk away from his fifth and final season this fall when he likely could have graduated last year with a degree in mechanical engineering.
No wonder that he is a true leader and an inspiration to his teammates, coaches, classmates and the Butte community.
"The cool thing about Reid Nelson is that he motivates me as a coach because that kid has never had a bad day," Orediggers coach Chuck Morrell said. "His positive attitude, the energy, the work ethic he brings every single day helps everyone around him."
But as anyone in the Oredigger athletic program over the last four seasons will tell you, Reid Nelson's play on the football field constitutes only a fraction of the contributions he has made for the team and in the Butte community.
They count those in threes and sevens as well.
***
As the president of the Montana Tech Student-Athlete Advisory Committee (SAAC), Nelson spends a lot of time volunteering.
It is a job he took over towards the beginning of 2019 and something he thoroughly enjoys being part of. One of the group's biggest projects was started in 2018 when the Orediggers started the T.E.C.H. Way program, which is outreach to elementary schools in Butte. The idea was spearheaded by Clay Dean and Levi Dawes, with Nelson getting involved as well.
Student-athletes from Montana Tech visit bi-weekly during the school year, answering questions, playing games and talking about issues — such as bullying — that lie outside of regular academic work.
"We talk about putting others before ourselves and that starts with what we do on this campus and in this community," Morrell said. "We try to serve as a beacon or ray of hope for this community that it is possible to go to college, it is possible to attain being a college athlete.
"There's just been no finer example of that than Reid."
Nelson remembers being in the places of those grade schoolers and said that it would have been amazing for college athletes to come speak to them in class. He genuinely appreciates the Mining City's love for all things Montana Tech and wants to have a lasting and important impact in the community he has called home for over four years.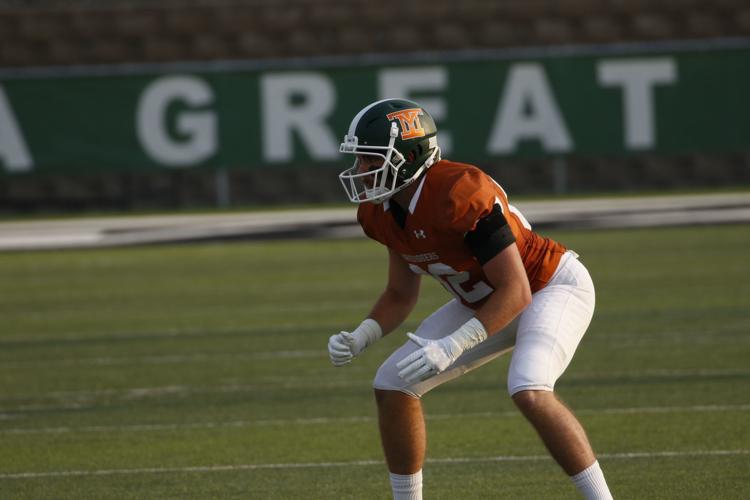 "So it means a lot to the kids, which then in turn feel pretty good about helping out," Nelson said. "I think it's important for us to realize that maybe some people are less fortunate than us and not everyone is going to have the opportunity to play college football.
"To help out any way we can is support important."
Between his volunteering, impressive grades and tireless work ethic, it makes sense Nelson has had a lasting impact on his teammates.
He has had a wooden locker — which at Tech, goes to players for on-field performances or excellence in the classroom — an achievement that is well respected by his Oredigger teammates.
Also noted as hilarious by both coaches and players, Nelson is extremely personable and universally respected and admired by his peers.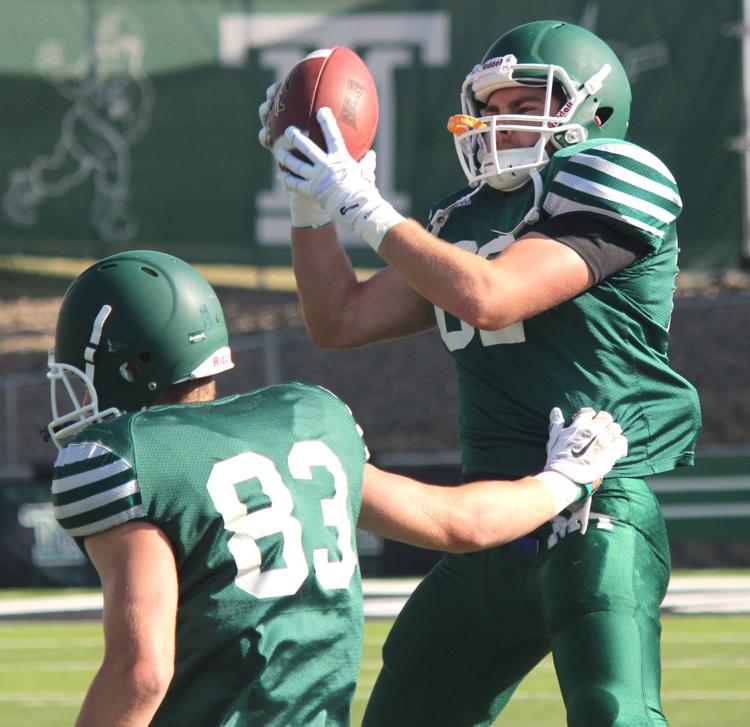 "He is the most energetic, funny kid you'll ever meet," said McCamley, who is also a fifth-year senior. "Like, the moment I met him he was full of energy. He's one of my best friends and my roommate too, so I love the kid."
He added: "He makes going to practice fun. When we're in the dog days, fall camp, even still, he makes it fun to come to work every day with him."
While the amount of days Nelson has left leading his team does not require much of a calculation, the number of hours he has spent playing the sport since childhood just might.
***
Nelson's football career started in earnest when he transferred from Great Falls CMR to Great Falls Central midway through his sophomore year of high school.
His father, then the Mustangs' head coach, was disappointed he never could see his son play. So, Nelson decided to transfer to play 8-Man football. (A related aside: when Nelson got to college, his dad gave up head coaching responsibilities to become an assistant at GFCC so he could spend more time watching his son.)
The transfer likely gave him the chance to play in college. He played quarterback and safety at GFCC, impressing at both positions.
Though obviously talented, he still had to earn playing time the hard way. Nelson even reminded his father of this recently.
"I don't remember this, I'm sure it's true, but we were going to school one day and I said, 'Hey Reid, I'm going to tear you a good one at practice today just because I want everybody to know you're not going to be treated any better than anybody else,"' Mike said, laughing again. "He thought that was kind of bulls---, but kinda one of those things you do to try and keep the playing field level."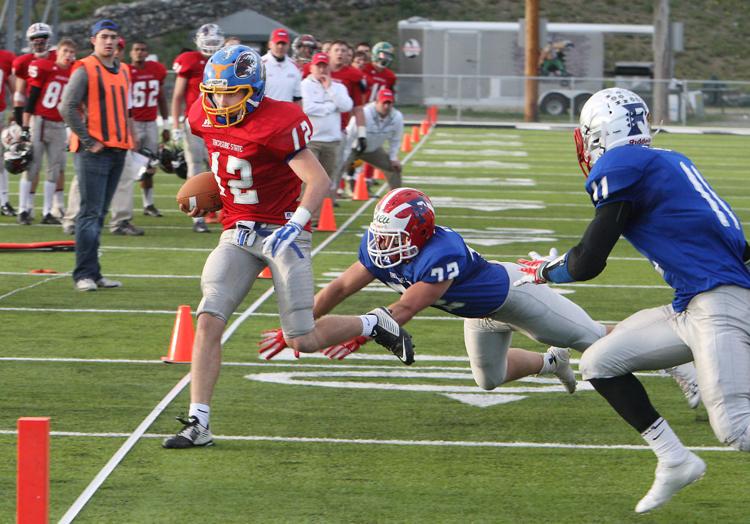 Chosen all-state as both a quarterback and safety his senior season, Nelson still hauled the ball bag out to practice every day – a task usually reserved for freshmen.
Nelson received an academic scholarship offer from Montana Tech and Morrell wanted him to play football as well.
The numbers made sense and Nelson was just happy for an opportunity to keep playing. Brought in as an athlete, he tried quarterback during the fall of his redshirt season before switching to wide receiver.
That was OK with him.
"I kind of figured out pretty soon that wasn't going to be my thing," he said. "That first fall (after the redshirt year) I really saw that I could find a place here on kickoff or special teams to just get me on the field and that's what helped me make the travel roster that first year."
Nelson, who stands a hair over 6 feet tall and is listed as 200 pounds, is a solid athlete but does not have the physical gifts some of his teammates do. Still, he has racked up tackles on special teams and took over the long-snapping job last year, a position he has a strong chance to take again this year.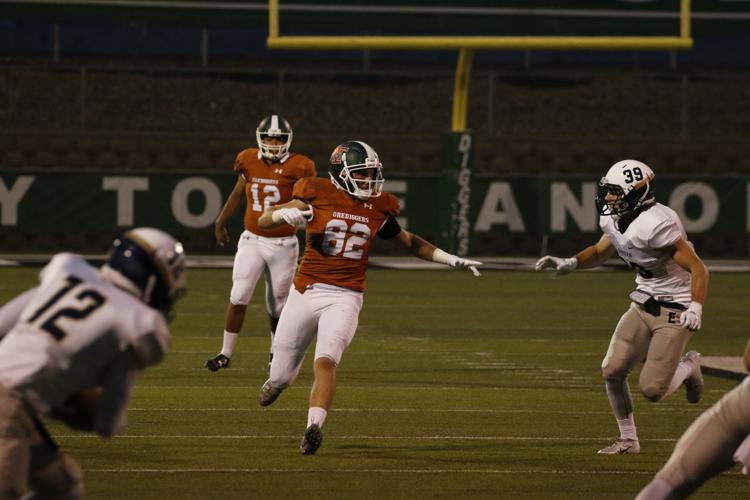 Nelson just wanted to find a niche that fulfilled his primary goal.
"Just any way you can get on the field, for me," he said. "Especially me not being 6-foot-3 and not being a 4.4 (second) 40 (yards) guy, anyway that I can help myself get on the field is obviously something that I'm going to have to find a way to do.
"So any way I could do that, I was going to do my best to do that."
He might not be the fastest, strongest, or tallest person, but some contributions cannot be boiled down to numbers.
***
The Montana Tech football program will miss Reid Nelson, this much is certain.
Ask anyone around campus who knows him and you will get a similar response.
He will graduate this spring as he finishes up his last few credit hours and adds with a smile it will be fun to be a 'regular' college student for at least a semester. Nelson is not exactly sure what he wants to do, but one of the reasons he got into mechanical engineering in the first place was to be able to travel a bit.
A born and raised Montanan, he said there is a pretty good chance he returns to the Treasure State someday.
But right now, he's focused and ready for the season. Nelson wants his final year to be something special and for a player that has seen a fair share of playoff games, Frontier Conference titles and tons of wins it is a high bar to cross.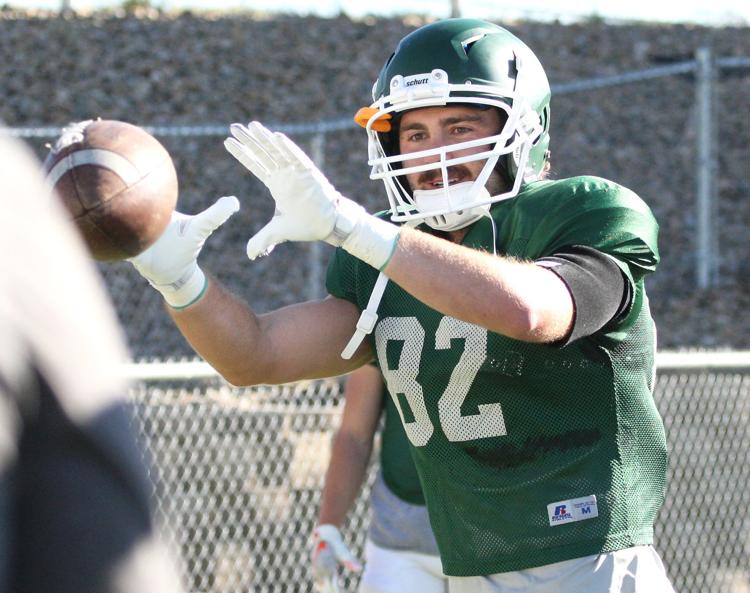 "Just yesterday we were stepping on the field and we didn't know what direction was what," Nelson said. "Now we're here, being fifth-year seniors, it's crazy man, it goes so fast, but I've enjoyed every second of it."
He had a new playbook to learn over the offseason, but feels comfortable with it now. In fact he found it sort of fun.
"Then X's and O's are interesting thing to me," Nelson said. "I'm kind of a nerdy guy, I like math, I like numbers, I like sitting and studying stuff, so just like a playbook it's, 'Oh yeah, cool, I like sitting here and looking at this.' I just kind of took it upon myself to be the guy that knew the playbook inside and out.
"It paid off."
It has, but perhaps for far more people and in bigger ways than Reid Nelson every imagined. And to think, it all started years ago, when he first proudly counted by sevens and threes.