BUTTE — Kelvin Sampson has returned to Butte multiple times since he began his head coaching career at Montana Tech 40 years ago. On Saturday, the Orediggers traveled to Houston where they faced Sampson's Cougars.
Houston defeated Montana Tech 78-51 in an exhibition game, and Sampson opened the postgame press conference with comments about Butte, Montana and the Orediggers program.
"Coach Adam Hiatt is doing a really good job. His team reminds me of some of our (Montana Tech) teams. All you can do is play hard and he's got to be proud of his team," Sampson said. "Montana Tech is where I got my start."
"Butte is an old mining town and they're fiercely loyal," Sampson continued. "Those Montanans are tough people that love their towns, love their state and love their families. And that's what I'll always respect about them."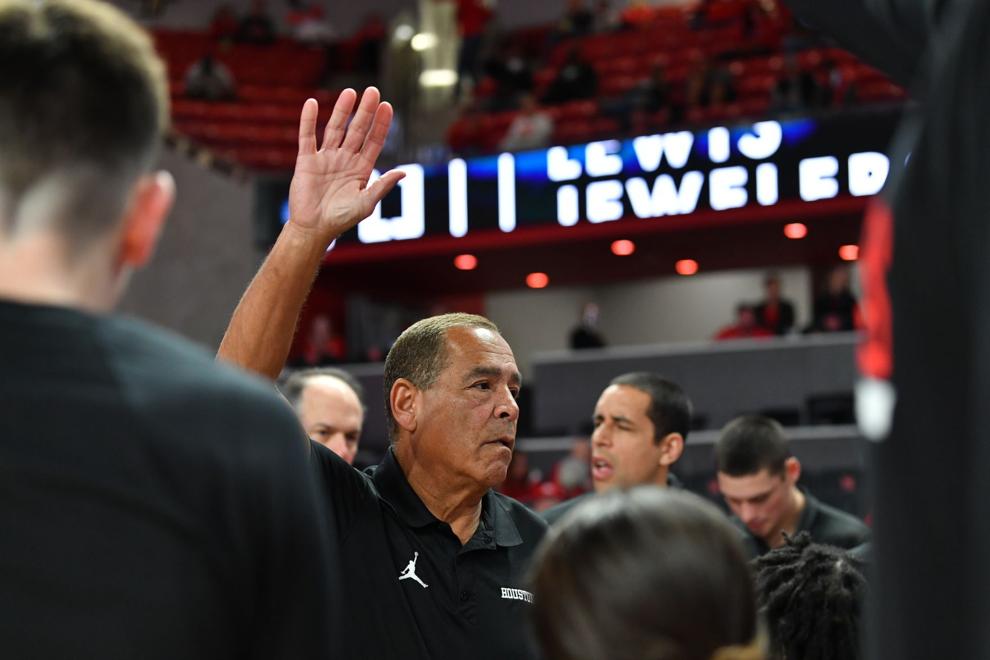 The Orediggers were originally slated to play Houston last year but the pandemic nixed the trip. Determined to turn the idea into a reality, the Orediggers flew to Houston on Friday after their 79-51 victory over Walla Walla University.
Montana Tech coach Adam Hiatt described the game as an experience that was years in the making, rather than a routine competition. The scheduling of the game came from a friendly conversation in Butte a few years ago.
"We've been working on this since 2017 when Sampson came to Butte to speak at commencement," Hiatt said. "Coach and I sat down and were talking basketball at Joe McClafferty's house, and he said 'alright let's get you guys on the schedule'."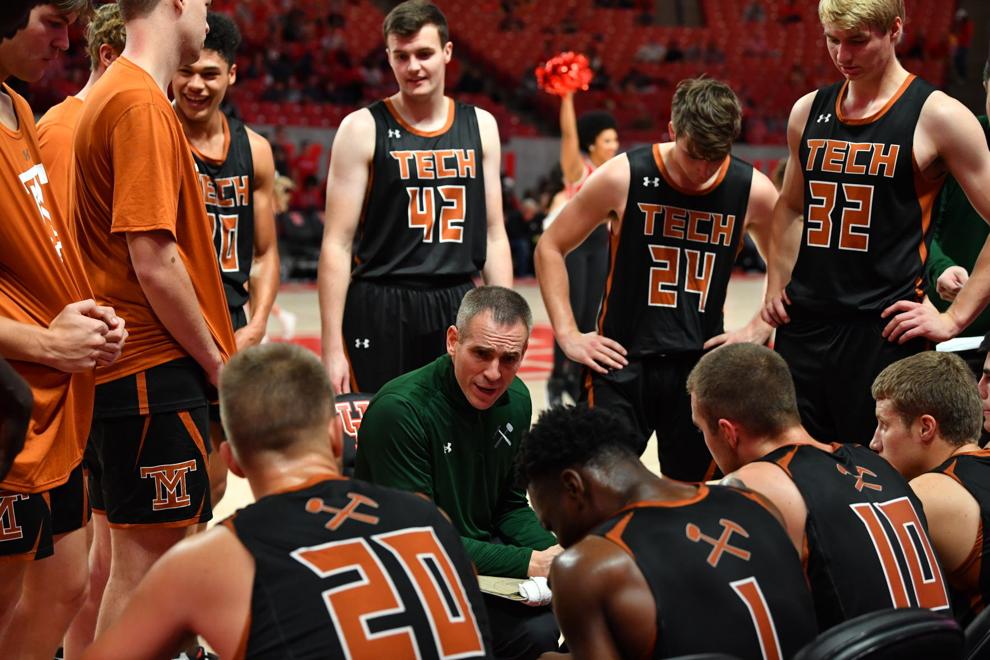 "It was their first contest in front of fans and they weren't charging admission for the game," Hiatt continued. "It's an eye-opening experience for our guys."
While his coaching career has grown exponentially, Sampson said he will always remember his start at Montana Tech. He even recalled coaching the father of Montana Tech guard Drew Huse in the postgame press conference.
Sampson took over the Montana Tech basketball program amid coaching turnover in 1981. Now the coach of the no. 15 team in the nation, Sampson described scheduling Montana Tech as an opportunity to give back.
"They took a chance on a guy who probably didn't deserve it, I was 24 when I took over as interim," Sampson said. "I still remember that, they're good people. Some of the people there were some of my favorite people of all time. It's important to give back to the people who've helped you."
When Sampson arrived in Butte in 1980, he did not earn a salary as an assistant coach for the struggling Montana Tech program. He took over the head coaching position with only five players who decided not to quit like many of their teammates.
Sampson went on to rebuild the roster and take the Orediggers to three consecutive Frontier Conference championships from 1982–1985. During that time he made lifelong friendships, including one with former player and Butte Central graduate McClafferty.
"I recruited Joe McClafferty from Butte Central High School. He played for me for four years and went through torn ACLs and broken arms," Sampson said. "Now he just helped secure a $7 million gift for the university. He's still at the university. It's just important to give back to those who've helped you."
In a pregame press conference in Houston on Thursday, Sampson spoke about his friendship with McClafferty and how it has mirrored both his career and the evolution of the Montana Tech basketball program.
Sampson coached McClafferty through multiple injuries and challenges while he searched for success himself, coaching a struggling program at a young age on just a $1,000 stipend.
Now Sampson has coached the Cougars to a Final Four appearance and a preseason no. 15 ranking, while McClafferty has found continued success as Montana Tech's vice chancellor of development.
"The thing it (Montana Tech) taught us was a sense of community, how a community can support a team," Sampson said before the 2020 Final Four. "They didn't know me and I didn't know them...We lost and we won but the love was the same both ways. That I'll never forget."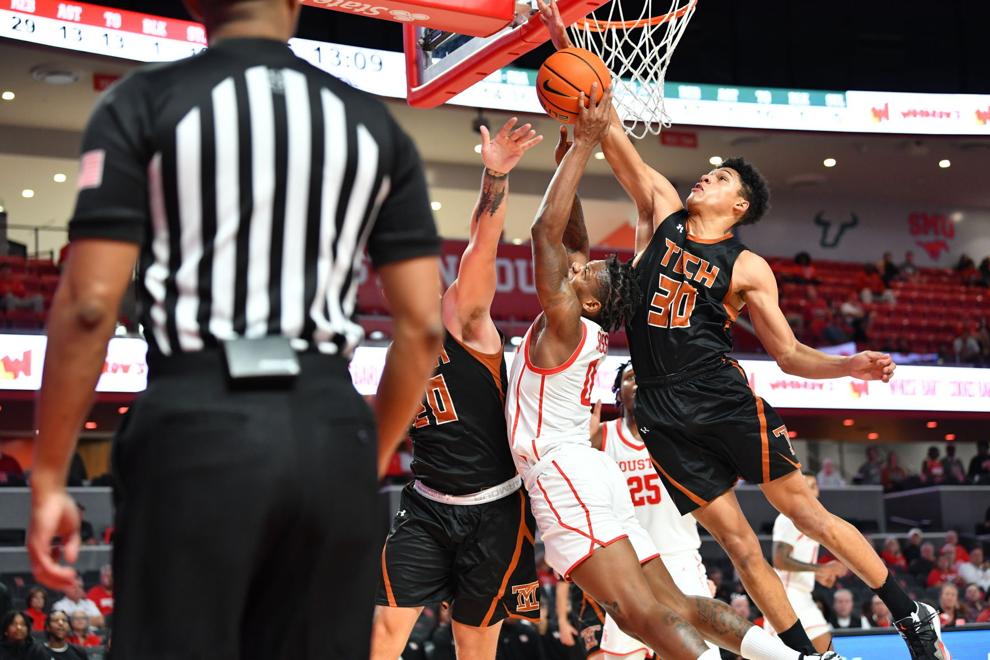 Montana Tech and Houston tipped off around 2 p.m. on Saturday where the Cougars got off to a hot start. They led the Orediggers 78-51 at halftime and continued their dominance to win by 27 points.
Houston was led by Marcus Sasser who finished with 21 points, four steals and three assists. Fabian White Jr. added 17 points and nine rebounds for the Cougars, while Josh Carlton had 16 points and six rebounds.
Sindou Diallo led the Orediggers in scoring with 16 points. Caleb Bellach also had a good game with 13 points while freshman Keeley Bake added 10 points. 11 Orediggers had playing time which was important, especially for the underclassmen, according to Hiatt.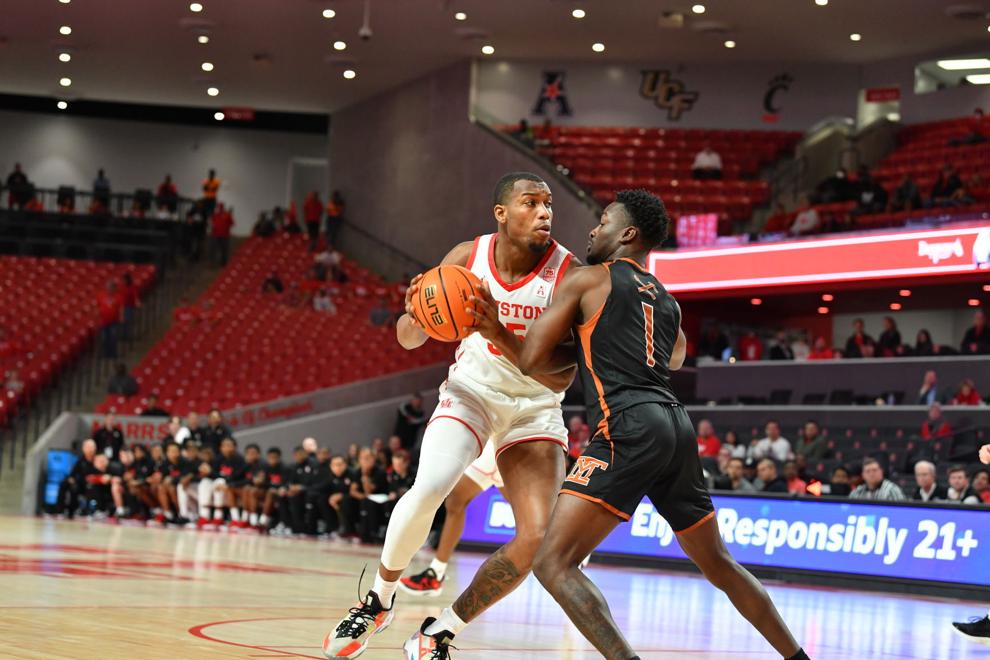 "We have a high ceiling but have a lot of growth left," Hiatt said. "We returning a few players which is great but our style of play is new. We've added a few young players who I think will take us over the top."
"We're not a well-oiled machine right now but you can see the potential we have," Hiatt continued. "We just need to stay connected as a group. We have some new young guys who we're relying on pretty heavily."
The Orediggers will have a short break before they host The College of Idaho on Friday at 7 p.m on Kelvin Sampson Court. Houston will host Hofstra on Tuesday.
Despite the lopsided victory, Sampson has expressed a respect for where he got his start, and gave no indication of that changing in the future.
"Of all the places I've been, they've left the biggest impact on me," Sampson said before the 2020 Final Four. "My heart is more Montana Tech because the love was unconditional, it's something I'll never forget."