Editor's Note: This story was published in September 2019 when three of Kelvin Sampson's teams were inducted into the Orediggers Hall of Fame. Since then, Sampson has led the Houston Cougars to another Sweet Sixteen berth where they will face Syracuse. With their win in the second round of the 2021 tournament over Rutgers, the Cougars also moved Sampson to 665 wins and past John Wooden on the career list.
---
BUTTE — A mutiny started Kelvin Sampson's career as a head basketball coach.
Dismayed with the coaching style of Fred Paulsen, the Montana Tech men's basketball team had dwindled to five players by late December 1980. Sampson, an assistant, had followed Paulsen from Michigan State, where the young coach had just finished his master's degree.
It was an opportunity for Sampson, who now coaches at the University of Houston and passed 600 wins in his collegiate career during the 2018-19 season, to get experience at the college level.
But tensions had grown between the players and Paulsen. School administrators had two options: forfeit the rest of the season, or let Sampson take over the reins.
They chose the latter.
On New Year's Eve 1980, Sampson, then 25, became the sixth Montana Tech coach in just two years.
With four players rejoining the team, Sampson boarded a bus with nine others for a three-game road trip in Washington. It was the first step in a long journey for Sampson, one that has taken him to the highest of highs and lowest of lows.
From a 2002 Final Four appearance to leaving Oklahoma for Indiana under the cloud of an NCAA investigations — most of the rules he broke are no longer NCAA violations — to having a rocky time at Indiana and eventually accepting a buyout after more violations, to a stop in the NBA after he was basically banned from college basketball for five years and, finally, to a rebirth as head coach of the Cougars.
In basketball, the genial and warm 63-year old has truly seen it all.
His journey has brought him an overall record of 615-323 (2019), 15 NCAA Tournament appearances and four Sweet 16 berths, including one just last year with Houston.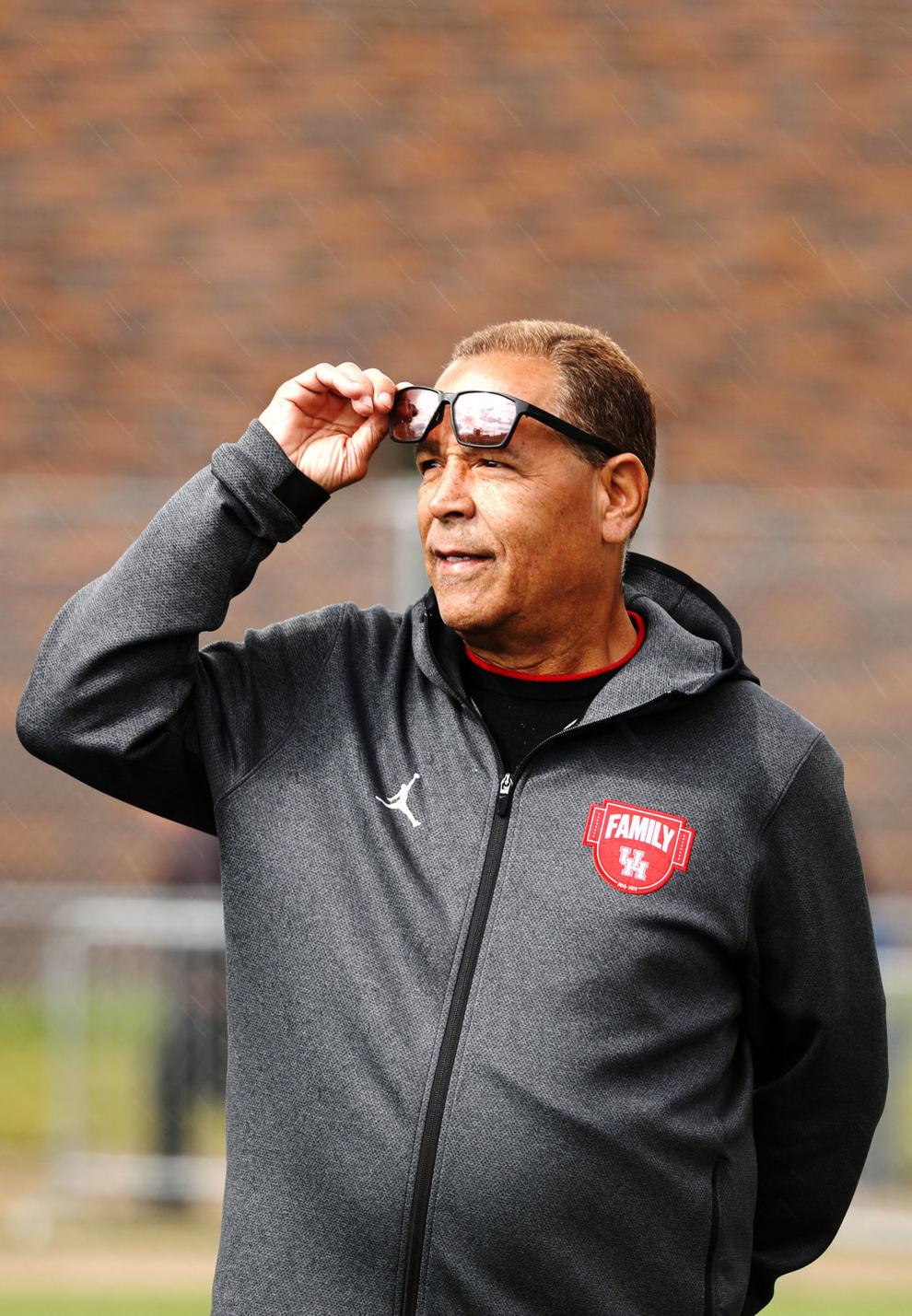 But his winding path started at Montana Tech with a near victory in game No. 1 of his career, a 47-43 loss to Western Washington that included a late missed shot.
The Orediggers continued their slump as Sampson started to rebuild the program, but he finally found his first college win nearly two months later in Helena against Carroll College.
He would quickly turn Montana Tech into a Frontier Conference powerhouse, but the final half of his first season and the next year were tough — seven wins in 41 games tough.
"I was a young guy, at 25 years old, and was a head coach and half the time I didn't know if I was pitching or catching," Sampson said after three of his teams were inducted into the Oredigger Hall of Fame. "But I think those first two years, that first and second year, I probably learned more then than I have at any point in my career."
***
After the rough start to the Sampson era, Montana Tech men's basketball enjoyed a run of success that has not been duplicated.
Two regular-season Frontier Conference championships, three consecutive conference tournament championships and a sterling 66-25 record were the tallies from 1982 to 1985.
The Orediggers had won 17 games in the three years before Sampson revitalized the program in five years total at the school — four and a half at the helm. He gave Montana Tech its first winning record since 1972-73 when the team went 22-9 during the 1982-83 season.
Assistant coaches Mark Watts and Montana basketball legend — as well as Butte icon — John 'JT' Thatcher were essential as well.
"That program was in real disarray before we got in, we could have some real knuckleheads and had a terrible experience," said Joe McClafferty, a former Montana Tech basketball player, athletic director and Butte Central alum. "But it was an unbelievable experience and propelled many of us in our lives."
This is not to say things were easy. Just ask any of the former Oredigger basketball players about bus trips.
According to McClafferty, Montana Tech shared a bus with Butte Central. He also said he hoped to never see the old bus again after graduating high school.
"It always broke down," McClafferty said with a laugh.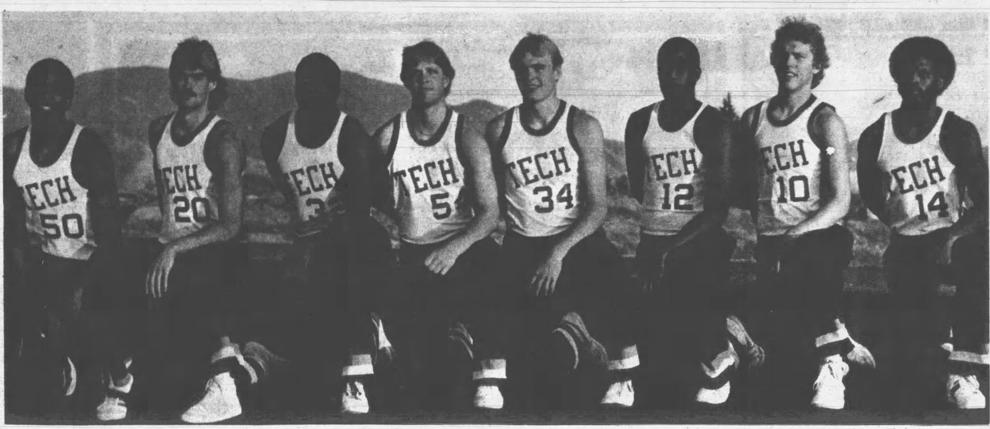 The most memorable breakdown? Well, that depends on who you ask. On one trip to Lethbridge, Alberta, Canada, the winds were gusting up to 60 mph. Someone opened the door and a gust of wind ripped it off its hinges.
Uh oh.
Over 500 miles from the Mining City and with no real money for repairs, the engineers on the team put their heads together and came up with a solution —athletic tape.
With one person outside holding the door in place and blustery winds whipping around them, the group set to work. It did not take long to repair the door and then the brave soul outside was pulled up through a window.
Sampson then delivered an ultimatum to his players and staff.
"Kelvin's like, "We're not stopping. If you've got pee, find a cup, we're not stopping until we get to Butte,'" McClafferty said. "'We're not opening this door again.'"
The stories certainly do not stop there.
With Montana Tech sometimes making round trips that neared and sometimes surpassed the 2,000-mile mark, they became something of a legend.
On one particularly tough trip, the bus again broke down near Craters of the Moon National Monument in southeast Idaho. The team had to spend the night on the bus.
They also had three games to play against College of Idaho, Northwest Nazarene and Eastern Oregon on consecutive nights. C of I was a NAIA powerhouse at the time and would start a 56-game home winning streak with a wild 64-63 victory.
Montana Tech then proceeded to topple Northwest Nazarene 73-72 in overtime and EOU 78-75 in triple overtime. Sampson has long said it was the toughest stretch of games in his career.
"We had so many (road trips), it's hard to pinpoint one because every bus trip, something happened," Montana Tech Hall of Fame big man Brian Vaughns said. "It really did. Something happened. The great thing about it though was after every trip, we come here and see the 'M' flashing and that made it all worth it. It really did."
***
One of the greatest basketball players to ever play in the Treasure State, "'Flyin'" Brian Vaughns, was among the most prized recruits of the Sampson era.
He was part of the 1983-84 and 1984-85 teams that won both the Frontier Conference regular-season and tournament titles. At 6-foot-8, he was a shot blocker and excellent post player.
Vaughns eventually was drafted by the Milwaukee Bucks after two years at UC Santa Barbara and had a long career playing overseas. He now is a renowned coach in Australia. 
When Vaughns was in the Mining City, the Orediggers became the hottest ticket in town.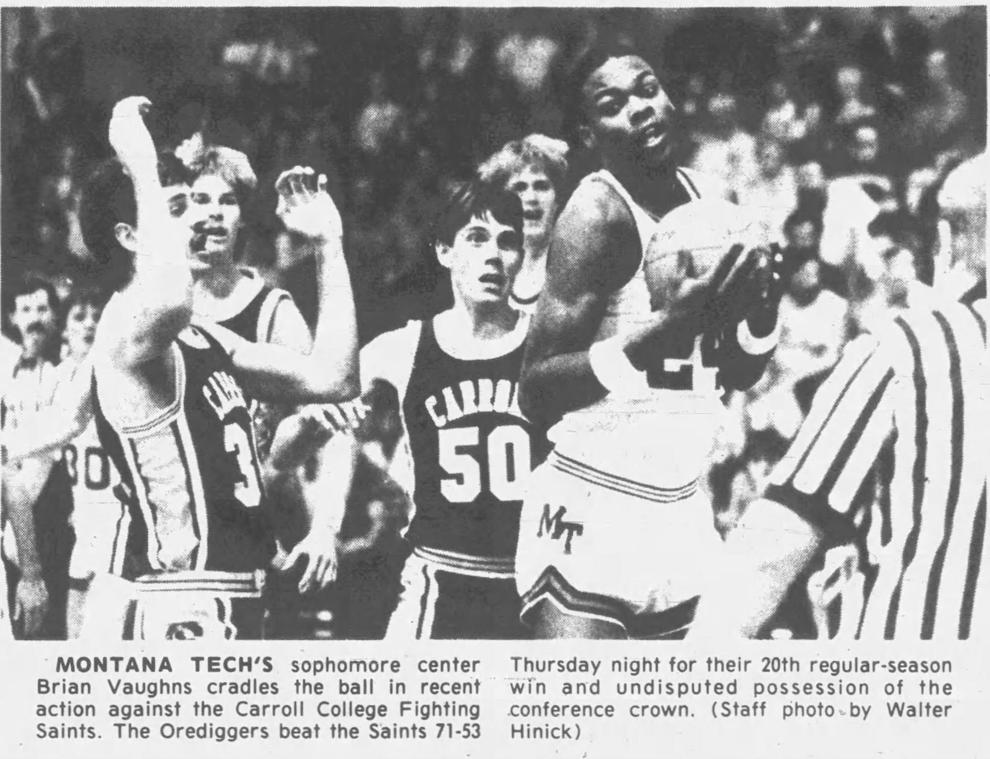 Montana Standard reports from the 1980s regularly say attendance was beyond 1,000, sometimes even reaching 2,000 packed into the HPER Complex, then brand new.
Part of this was due to Sampson's reach in the community. With the Berkeley Pit closing in 1982 and the Anaconda smelter a year earlier, a mass exodus from the area had already begun.
The Orediggers and their high-flying brand of basketball came at a critical time.
"We had diverse personalities, but diverse personalities where the community could connect with them because they played so hard, they played together," Sampson said. "They looked like a team. Everything they did was team first. But the Montana Tech community was what started it."
Vaughns hails from Camden, New Jersey, while other Oredigger Hall of Famer's like Cevin 'CJ' Johnson (from Saginaw, Michigan) and Joe Puckett (Peerless, Montana) came from varied backgrounds.
The bus trips and the wins helped bring them together, but that certainly wasn't the only thing that did so. Practices did, too.
Any person who has ever been coached by Sampson probably has done a bench jump. A fairly simple exercise, players would jump up and down from the boxes for 30 or 60 seconds.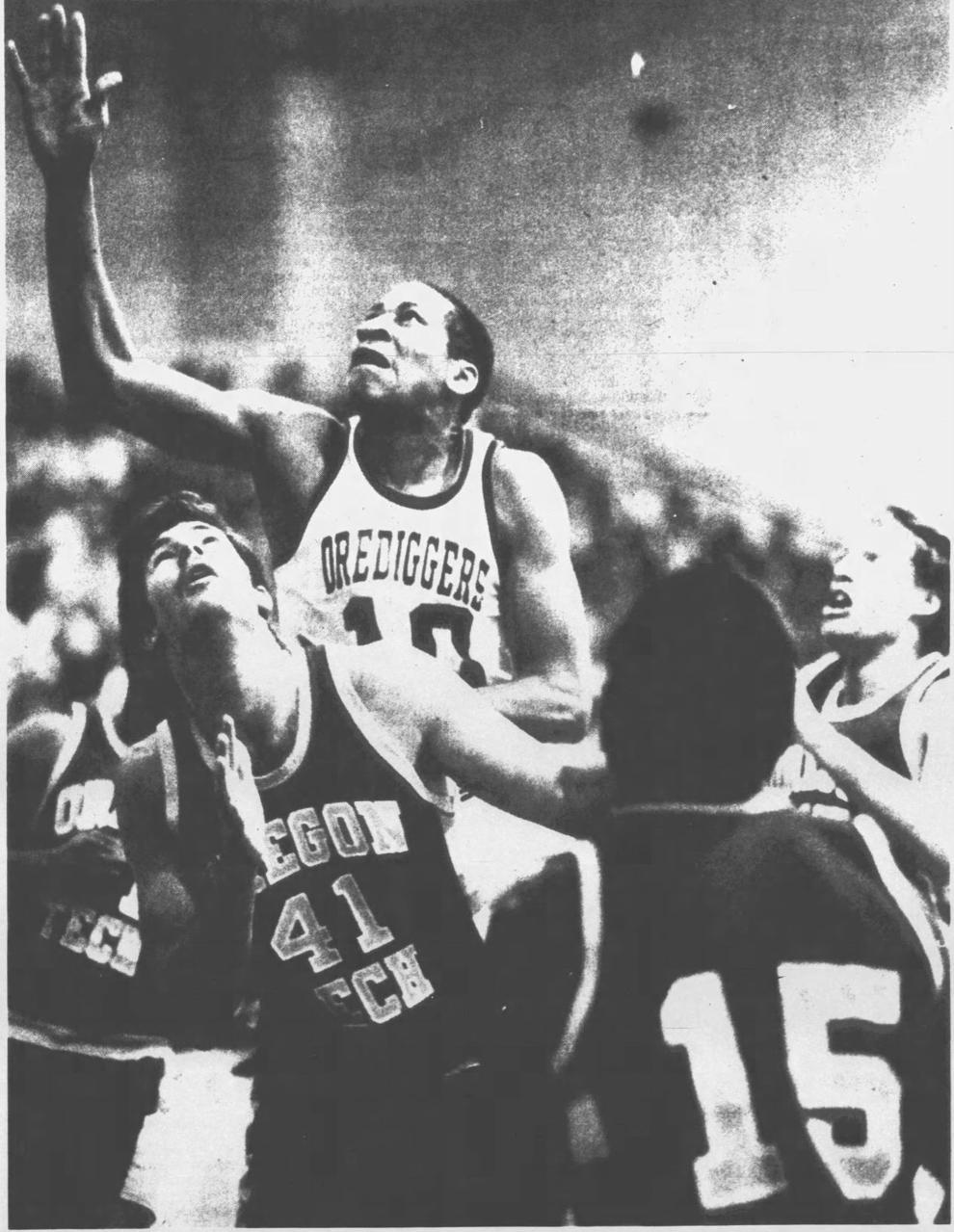 The twist? Each time they did them, they had to jump up higher than they did the previous time.
"If you walk up to them and ask them about the bench jumps, it's going to be like, 'Oh my god,'" Vaughns said. "Their heads are going to go back … but that was just means to make us tougher."
Jumping ropes was another infamous piece of training from Sampson, but this was not the type of jump rope they grew up with. No, these were almost thick enough to tie up a large boat at Flathead Lake with.
Running down to the Motherlode Theater from the HPER and back — a little over two miles total — was another training method.
With Butte over a mile above sea level and nearly perfect training conditions for high-caliber athletes, these all were means to an end: Specifically, to make the Orediggers in shape enough to outlast the teams they played.
They often did.
But the Mining City was not the only place where Sampson held practices. They had outreaches to Whitehall, Philipsburg and Deer Lodge State Prison.
Yes, the prison.
One of the players on Sampson's team, Jim Hendricks, was from Deer Lodge, and the coach asked him if it might be possible to do a practice inside the correctional facility. It ended up working out and in 1983 the Oredigger basketball team stepped into state prison.
"To go, put on scrimmage, do drills for those guys, they really appreciated it," Vaughns said. "But then, for us it was an appreciation to give back … it was eye-opening, it was really eye-opening. Because once they close the doors and lock the gate, it's like, oh [sic], we're in there. It's not like if something goes bad, you can run out."
Sampson also had inmates come to talk to the team. For him, it was just part of his coaching duties.
"I was probably an outside-the-box kinda guy and I was always looking for ways to get our guys to grow," Sampson said. "…that was a way of personal development, a way to get out kids to understand that the choices you make in your life have consequences.
"You coach basketball as one thing, but you're also coaching life."
***
Sampson has touched many lives in his long career and his players hardly forget the memories.
And many of their sons and daughters have stories as well.
Take Brianne McClafferty, Joe's daughter, for example.
The pair went down to Oklahoma for a week-long Father's Day basketball camp while Sampson was the head coach of the Sooners. Early on the first day in the layup line, the elder McClafferty tore his right patellar tendon and during the fall also broke his arm.
"He's in rough shape. They pull him off to the side and his knee cap is in this thigh," said Brianne McClafferty, who was around 10 or 11 at the time. "And I'm like, 'You're coming back for 2-on-2, right dad?'"
He did not. Rushed to the hospital, he was operated on immediately and spent the rest of the week in the hospital. Sampson let the younger McClafferty stay in their home for the remainder of the camp and even had his daughter, Lauren, be her 'dad' at the camp for a day.
Lauren was not particularly adept at basketball so Sampson then assigned assistant coach Bennie Seltzer to her to be her adopted father for the rest of the week. Seltzer, who was a standout basketball player at Washington State for Sampson, helped McClafferty win basically every competition they entered in for the week.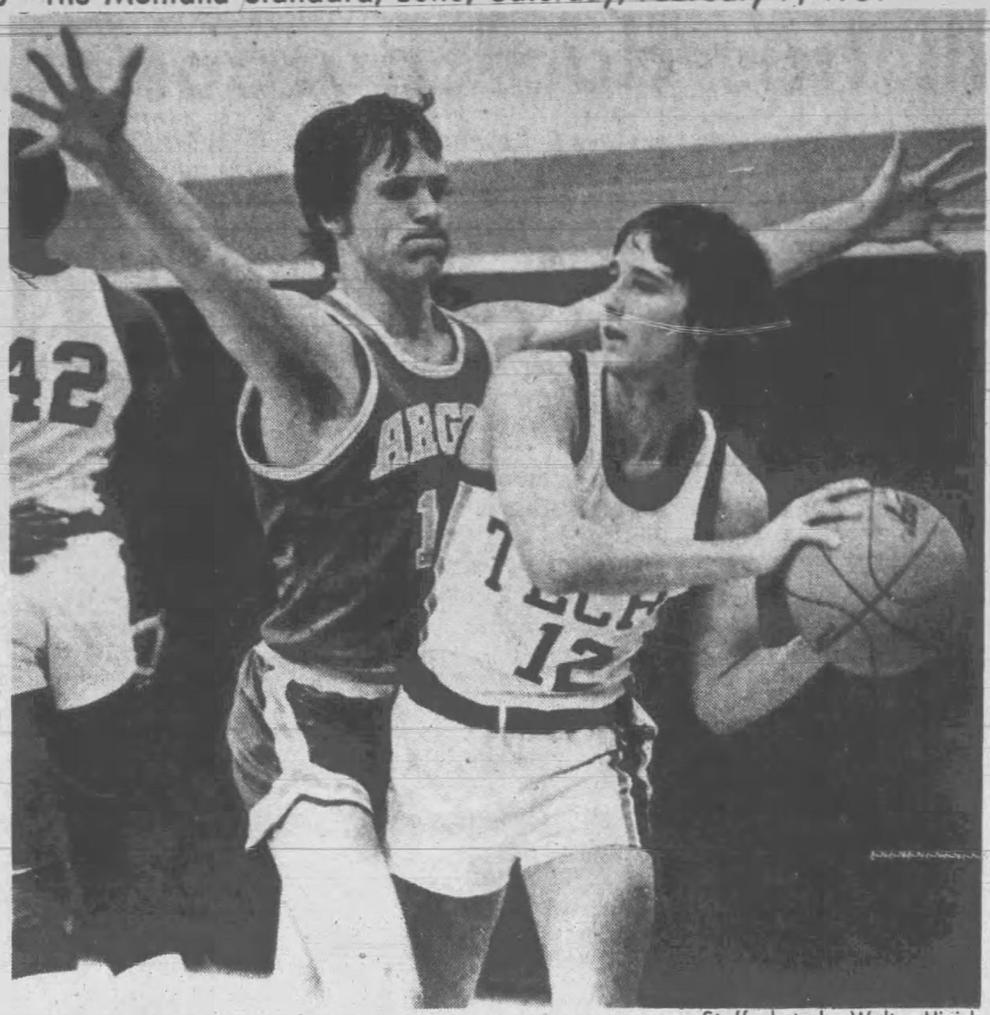 A wonderful gift for someone who had seen a terrible accident befall her father.
"(Sampson) was kind of the show there," McClafferty said. "It was clear he was important, but he didn't put things like above just taking care of someone's kid for the week that was abandoned in Oklahoma."
Stories such as that are part of the reason Sampson is so beloved in the Mining City and Montana Tech's court is named after him. He donated $50,000 to kick-start a campaign to renovate the HPER Complex and the new floor started to bear his name in 2007.
At a time when Butte not only needed a coach to the save the program from possible destruction, they also got a person who was a genuinely nice human being. That goes a long way in the town and judging from the friendly hellos he got as he wandered around the tailgate before a Montana Tech football game, those feelings are still there and reciprocated.
Not only for what he did alongside the court, but what he did for a town and it's something that still sticks with the coach.
"People said you can't win at an engineering school," Sampson said. "That's like telling Butte people they can't come back from something. We'll show you. 'What time do we play, 7 o'clock? OK, we'll see you there and see who wins.'
"That's the mentality those teams had."