BUTTE — This year's Montana Tech defensive line is going to look quite a bit different than the group that suited up for the team last year.
Really different, actually. Chance Hansen, James Foote, Brock Beede and Cam Nissen all finished up their college football careers last year and their contributions cannot be understated. They were part of two playoff runs and a pair of Frontier Conference championships.
The stats, well, they speak for themselves. The four defensive lineman combined to play in 128 games, tallying 299 tackles, 55 of which were for loss and 27.5 sacks.
That is a ton of production to replace, but the Orediggers are confident they will be able to do so.
"Honestly this fall camp and even last camp in spring ball we had a lot of guys step to the plate and look really good," defensive lineman Arthur Flynn said. "I don't think we'll see any drop off in performance from last years to this years. We have a super talented group and we have very high expectations."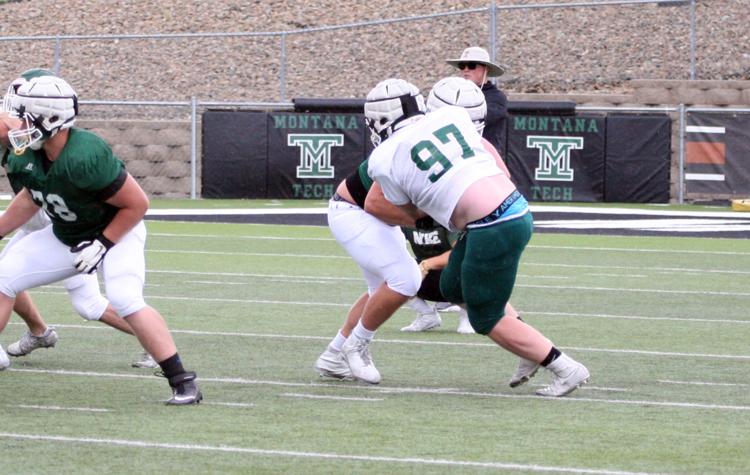 Flynn is a fifth-year player and broke onto the scene a bit last year, starting when Beede had to deal with injuries in the middle of the season. He blocked three kicks in last year's rivalry game against Montana Western and was named the Frontier Player of the Week for his efforts.
In total he finished with 26 tackles, 4.5 tackles for loss and 2.5 sacks over nine games. That was the most production out of any returning defensive lineman this year, which leaves the coaching staff with holes to fill and questions to answer.
On Montana Tech's latest numbered roster (basically non-redshirt guys) there are seven total defensive lineman listed. Of those seven, four — Flynn, Jesse Sims, Chase Barta, Logan Kolodejchuk — recorded at least one tackle last season.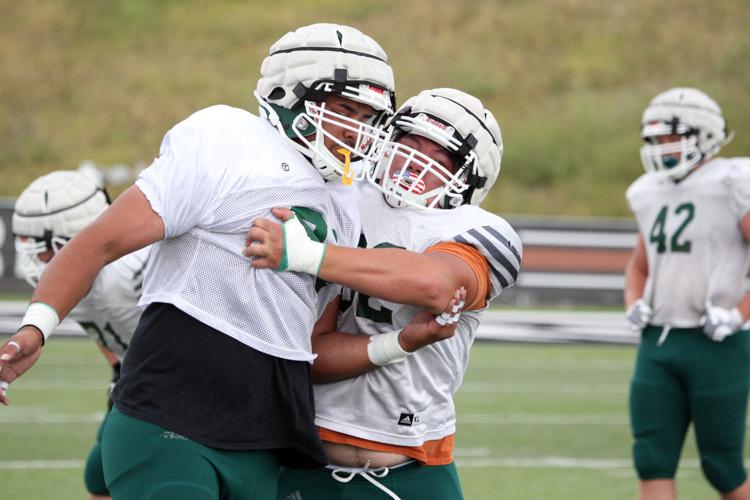 Kolodejchuk is one player the Orediggers seem excited about, while incoming freshman Alaric Griel is already turning heads. Griel, a Helena Capital grad, stands 6-foot-3 and is listed at 240 pounds.
"We've got a lot of young guys coming in. They're super smart," Sims said. "They're getting after it and getting after us older guys. (Some) got some playing time last year. Everybody's just competing really hard right now and everybody is pushing us to get better."
In addition to new players, Montana Tech is breaking in a new defensive line coach as well. Jake Crawford took over the reins in the spring after former defensive line coach Alex Garcia took the same position at the University of Sioux Falls.
From Tumwater, Washington, Crawford was a star for the Orediggers, taking all-conference honors in 2015 as they advanced to the NAIA quarterfinals.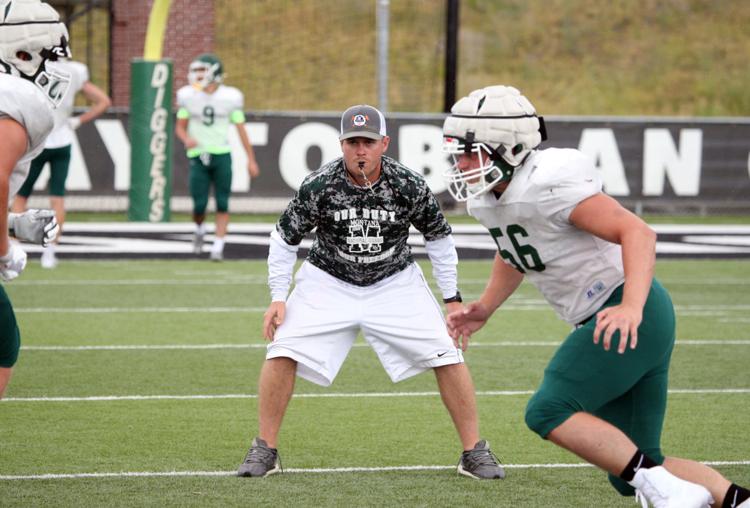 "He knows about the brotherhood," Sims said. "He knows how we operate. And so first impression, I guess, he's very much about the details which is really good for us right now. He just really pushes us to be the best that we can be."
So while Tech is breaking in a new defensive lineman and a new coach, there is plenty to learn and a short time to do it. It is a process, but one the team has firmly embraced.
"We're just learning how each other play with each other and developing that chemistry," Flynn said. "We're just trying to be a physical group and bring a lot of energy to the defense."