BUTTE — With two weeks of practice in the books and school beginning next week, the start of the football season is drawing close for Montana Tech.
The Orediggers hosted their second scrimmage of the year on Saturday and worked through about 40 plays. Several presumed and named starters did not play during the scrimmage, including running back Jed Fike.
Overall, the coaching staff seems upbeat about how the offseason has gone so far.
"I think our energy has been fantastic. Our guys show up, especially when you get into the second week of fall camp, we really challenge our guys to stay out of grind mode," Montana Tech head coach Chuck Morrell said. "That means showing up fresh mentally everyday getting ready to work and they've done a great job of that so far. I'm very pleased with our progress."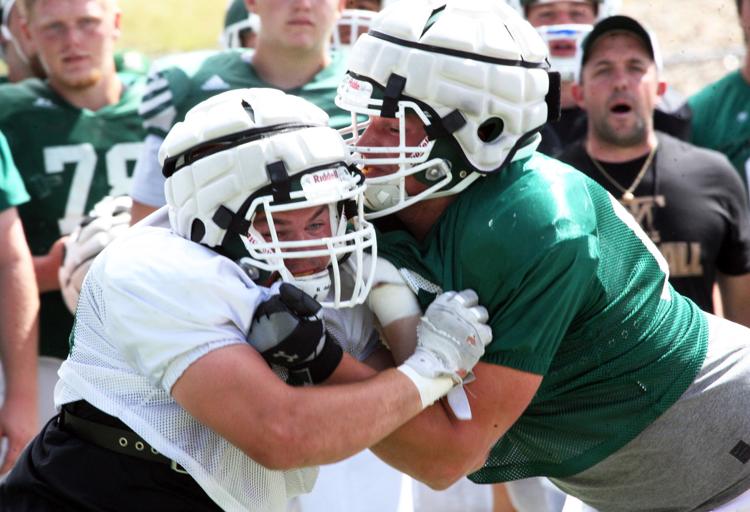 While Jet Campbell was named the starting quarterback this week, he did not play though he did go go through warmups and was in full pads. Backup quarterback Brandon Battle recently suffered a season-ending knee injury, pushing Montana State transfer Kaleb Winterburn to take snaps with the starters.
Winterburn, a Helena native, looked solid during the scrimmage and got quite a few reps. At 6-foot-2, he has good size and showed quite a bit of mobility during the practice.
His accuracy seemed solid and it appeared he will be a good fit in the Orediggers system.
Without Fike, several running backs got plenty of touches including Tyler Folkes, Ben Voss, Grant Kingston, Blake Counts and Braxton Porter.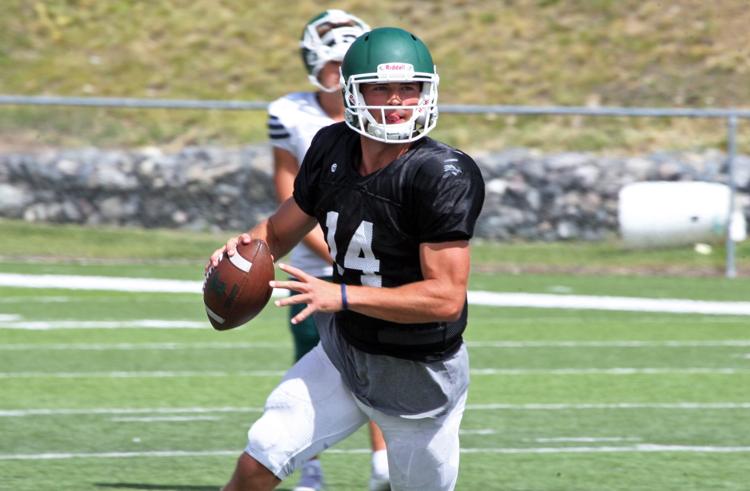 While new offensive coordinator Kyle Samson's offense has been implemented since spring, the fall camp has been a time for the team to perfect and sharpen the system. It has got high praise from many players, including Tech's starting quarterback.
"I like the balance," Campbell said. "It's kinda nice, we have a lot of good running backs, probably more than anybody in the conference, I think. We got a lot of receivers we can throw some deep routes too, it's all about balance for us."
More for Morris
A second-team all-Frontier Conference football selection last year, Damaree Morris has had a taste of success at the NAIA level.
He was happy, but he wants a whole heckuva lot more.
"My mom always told me that all-conference is an individual thing," Morris said. "I've never won a conference ring. I've never won a championship before. So I'm not really into winning all-conference, all-American this year, I just want to win a conference championship with my team and celebrate that.
"That's my main goal this year."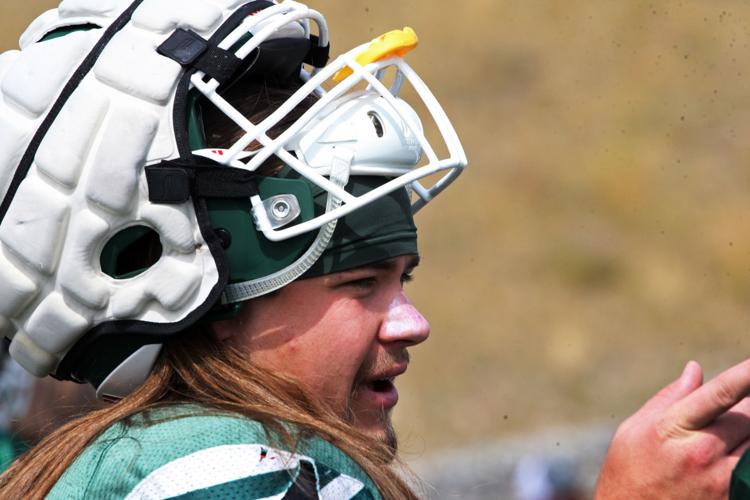 Transferring to the Orediggers from Sierra College ahead of the 2018 season, his size, speed and ability put him at the forefront of the depth chart. His on-field production was impressive as well.
Morris broke up 15 passes over 10 games which averaged out to 1.7 per contest — a top-10 individual mark in the nation. He did, however, have just one interception.
That is something he is looking to rectify in 2019.
"I got too many PBU's (passes broken up) and not enough picks," Morris said. "So coach made sure this year I get out of my break faster so we get more picks or just PBU's and turn the ball over and stuff like that."
Non-conference games? Not likely
Montana Tech has played just one regular season non-conference game over the decade.
With most of the Frontier Conference set in a fairly isolated geographical area, it makes scheduling difficult. The nearest realistic non-conference game at an NAIA level would be Dickinson State in North Dakota.
The thing is, DSU often plays Rocky Mountain in a non-conference matchup. Billings is also the closest city with an NAIA football program, making it less likely that the Blue Hawks would want to travel hours further to Butte, Dillon, Helena or Havre.
"Obviously the geographical challenges it comes to when you're scheduling, it really presents some unique things," Morrell said. "It's difficult, where we're located at, to pull a lot of those non-conference games."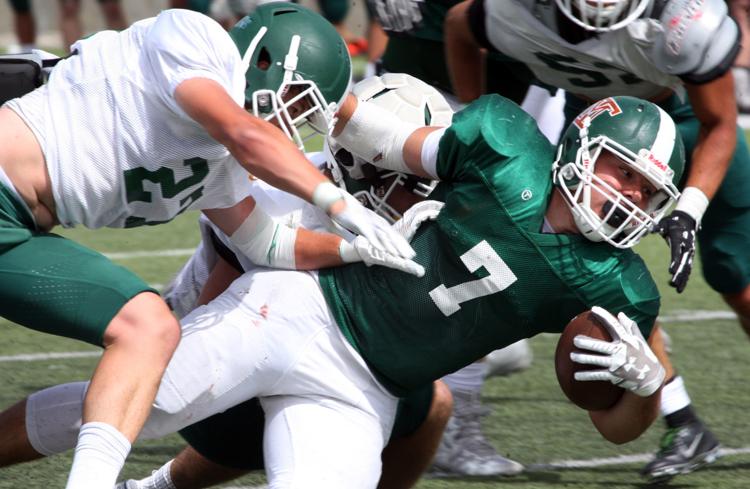 Including the Battlin' Bears, Frontier teams will play three non-conference games this year, as MSU-Northern will travel to Phoenix to play Arizona Christian University and Southern Oregon will face FCS Sacramento State.
Frontier teams do not often play FCS teams, though Montana Wester did face off against Weber State in 2017. Those games often can involve a nice paycheck from the school in the larger division.
In any case, the 10-game Frontier Conference slate is brutal enough to shy teams away from wanting to play very many non-conference games.
"It's a very physical operation," Morrell said of the Frontier. "I really just focus up on our 10 games of the season and making sure that we're in our peak condition."