BUTTE — As the academic semester drew to a close, the Orediggers hit the field Friday for their first day of spring camp, where players appeared excited to be playing in the mild April weather.
The Orediggers are scheduled to open the season at home against Eastern Oregon on August 28 in the annual Copper Game. Montana Tech has anticipated that fans will be allowed to attend home games with no capacity restrictions.
The spring camp comes after more than a year away from the football field due to the pandemic, and the team will practice for 15 straight days. It's an opportunity that came at the perfect time, according to Montana Tech defensive lineman Logan Kolodejchuk.
"It's been a long time coming, lots of ups and downs," said Kolodejchuk. "It's an overwhelming feeling of excitement to be out here practicing with the boys. I just took my last final today and it's a weight off the shoulders for sure."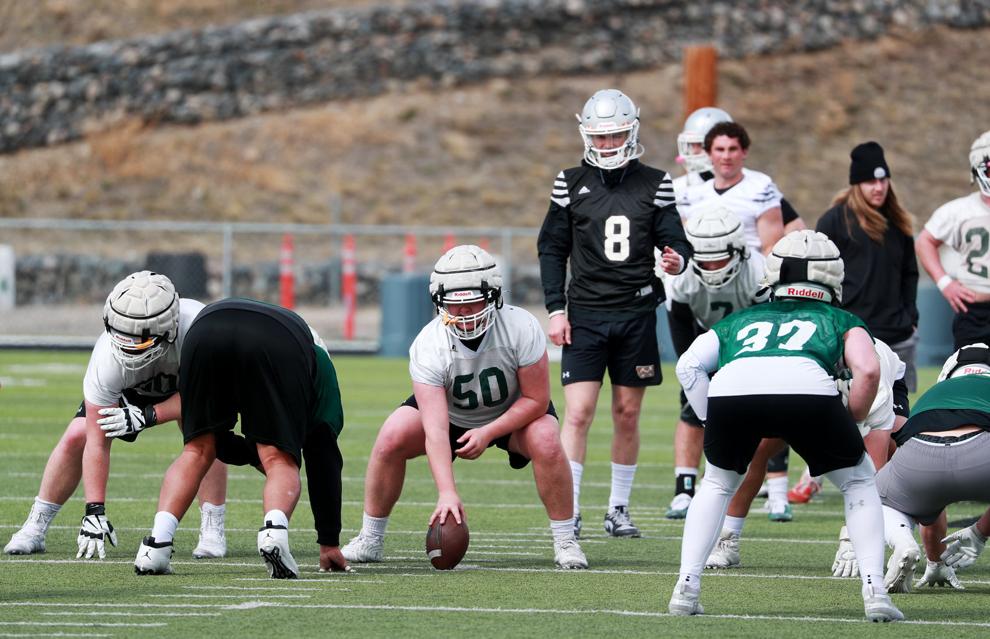 Kolodejchuk, a 6-foot-1 junior from Columbia Falls, said continuing the feeling of unity within team is a top priority now that the team has been able to practice. During the pandemic hiatus, Kolodejchuk focused on school and working out in the gym.
As one of the team's leaders, Kolodejchuk recognized the challenges incoming freshmen have faced. In addition to next-level play and a new group of teammates, younger players faced the challenges, cancellations and uncertainty caused by the pandemic.
"I've been around the program long enough to know how it goes and what standards to set," Kolodejchuk said. "I want to show the incoming kids that this is what we do, this is how it's going to go. I'm a loud voice with a lot of leadership."
The importance of team unity was seconded by quarterback Jet Campbell, returning for his junior year at Montana Tech. Campbell, a Billings Central alum, became a quarterback after playing receiver earlier in his career, and said footwork has been an emphasis for him going into this season.
Campbell played in six games in 2018 and was named Academic All-Conference. Campbell started all 10 games for the Orediggers in the 2019 season, during which he threw for 11 touchdowns and rushed for six.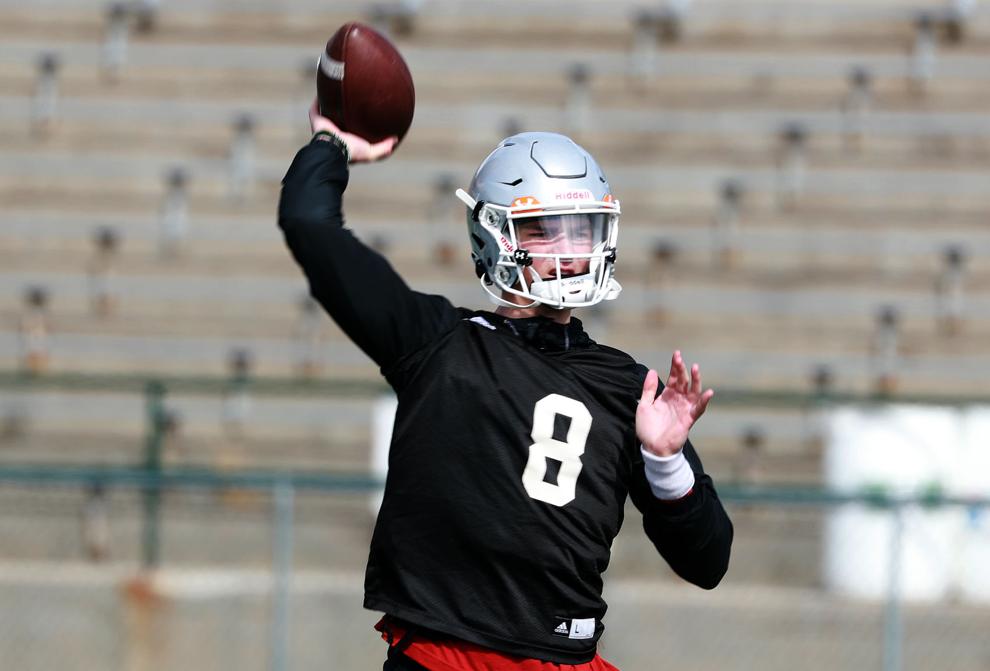 "We just get to hang out two straight weeks playing football with the guys, it feels like it's been years, honestly," Campbell said. "We've organized some throwing sessions and I think we're getting a lot better, mentally and physically."
"I want to see our team come together as a family," Campbell continued. "Where we're rooting for each other and it's not just offense and defense. The atmosphere and culture of the team is really close, it's a family where we play for each other."
Campbell and the Montana Tech offense has more experience than the defense, returning most of its receiving core. The defense holds opportunities for new players, but both sides are excited to work as a team, according to coach Kyle Samson.
Hired in January 2020, Sampson took over as head coach after spending a year as the quarterbacks coach and offensive coordinator. Samson coached for five years at Flathead High School before moving to Butte.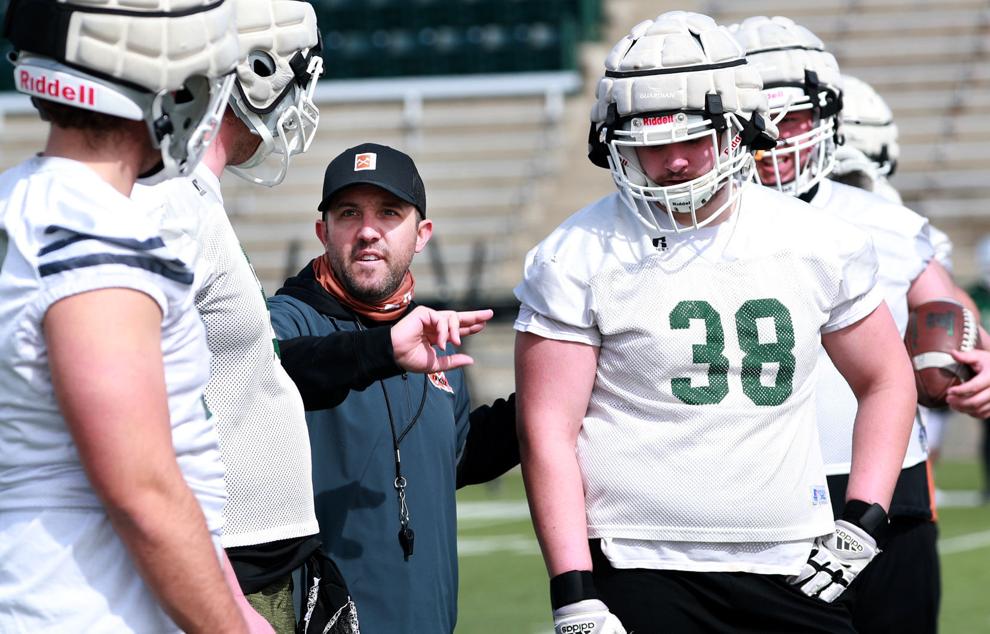 "It's been a long time, it's about getting a little bit better every day," Samson said. "We have no idea where our depth chart is so we'll try to set that in the next 15 days."
"Mentally we're ready to go with all the schemes, physically we're in shape," Samson continued. "But that's not the same as football shape, now we have to put it all together."
Incoming freshmen joined the team in the fall, but had never hit the field with the team until Friday. Samson said they have done well to learn, and the coming days will be telling of where they land on the team.
The new players will test out a variety of positions and roles, especially on defense. While there is much work to be done, Samson said leadership has already asserted itself. 
"Right now I would say our strength is in our leadership, we have some great leaders on the team and they'll bring it every day," Samson said. "Really, we're just excited to be out here."
Once the spring camp concludes and the regular season approaches, Oredigger fans have multiple games to keep an eye on. Homecoming has been scheduled for September 25 against Montana Western, and an out-of-conference game against Southern Oregon will take place October 23.