DILLON - The Montana Tech Orediggers went into the Frontier Conference road contest against No. 17 Montana Western on Saturday, looking for their first win in Dillon since 2010.
Blake Thelen, who replaced injured quarterback Jet Campbell, tossed three first-half touchdowns and threw 200 yards to help Tech to a 23-point lead.
The relentless Bulldogs scored 17 straight points and positioned themselves for a potential fourth-quarter comeback. However, a six-minute drive and 32-yard field goal from Ryan Lowry with 1:39 put the game away as Montana Tech defeated Montana Western, 33-24.
"All that we kept hearing that we hadn't won here since 2010," Montana Tech head coach Kyle Samson said. "It was a long time. Our guys were ready to go, and Western is a great team. Coach (Ryan) Nourse does a great job. It is a great day to be an Oredigger."
The home loss for Western was its first since a 17-14 loss to College of Idaho on Nov. 3, 2018.
Tech (3-1) took the opening kickoff and drove 64 yards in seven plays. Thelen hit Kaleb Winterburn on an 11-yard touchdown pass to put the Orediggers on the board. Lowry's extra point gave the Orediggers a 7-0 advantage with 4:55 into the game.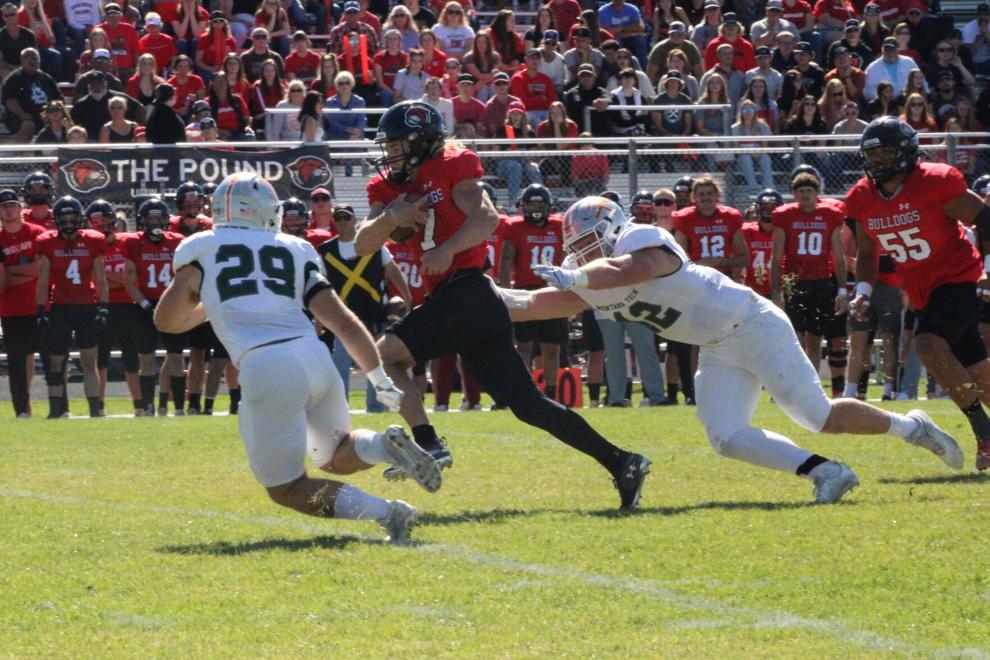 Jon Jund's 38-yard pass to Elijah Benedick landed Western in Tech territory at the 35-yard line. However, on the next play, Jake Orvis intercepted Jund at the Tech 33.
Thelen started the ensuing drive with a 43-pass completion to Trevor Hoffman. Then, after Jaden McNeil's 15-yard carry and Winterburn's six-yard scamper, Thelen tossed a three-yard touchdown to Blake Counts. Lowry's extra point with 6:52 left in the first quarter pushed the Orediggers' lead to 14.
The Bulldogs responded with a 75-yard drive that started with a 28-yard completion from Jund to Dylan Shipley. Reese Neville's one-yard touchdown run and John Mears' point-after cut the margin to seven points with 3:07 to play in the first quarter.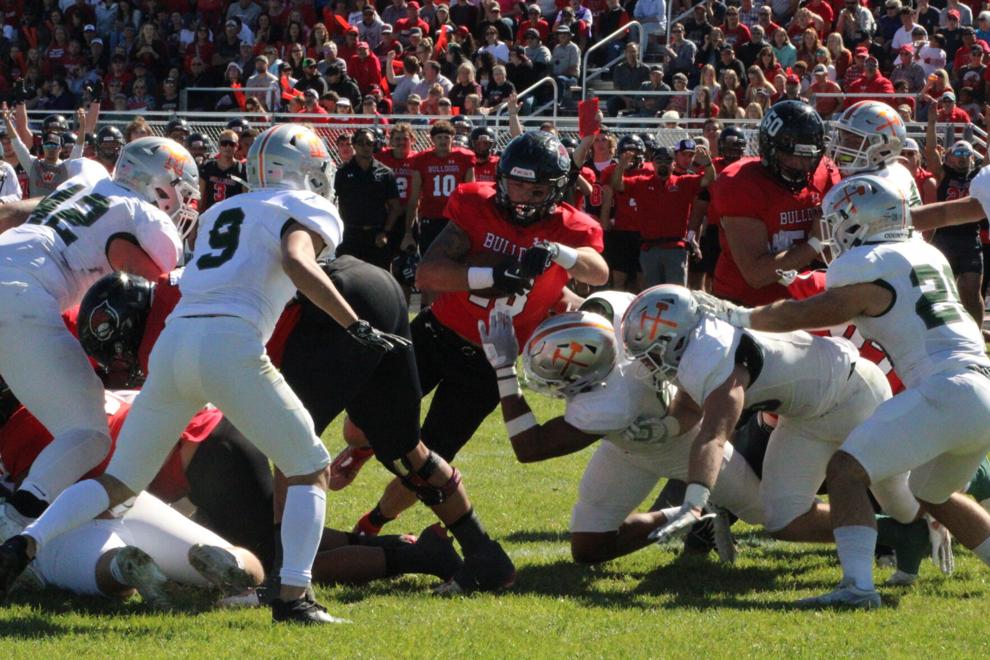 Tech's next drive was unsuccessful. Andrew Almos' 53-yard punt went out the back of the end zone for a touchback.
Western's next drive stalled out at their own 25. A high, long punt snap went out of the zone for a safety, as Tech led after one quarter, 16-7.
Kyle Torgerson's 21-yard free-kick return set the Orediggers up on their next scoring drive. Counts started the drive with a 14-yard run, and Winterburn added a 19-yard carry down to the Bulldogs' 36.
On third down and ten at Western's 13, Thelen connected with Trevor Hoffman on a 13-yard touchdown. Lowry booted the extra point to give Tech a 16-point lead, 23-7.
Alaric Greil and JP Fitzpatrick sacked Jund on Western's next offensive play, and the Bulldogs were forced to punt three plays later.
Tech's next scoring drive took nearly four minutes off the clock, with Thelen's 33-yard pass to Jordan Jackson having set up Counts' two-yard touchdown run with 4:57 to play in the half. Lowry's kick put the Orediggers up, 30-7.
"The guys came out with an edge today," Samson said. "We started the game last week a little slow. We talked about starting fast. We have accountable players, and they executed the game plan. What a way to start the game the way that we did on both sides of the ball."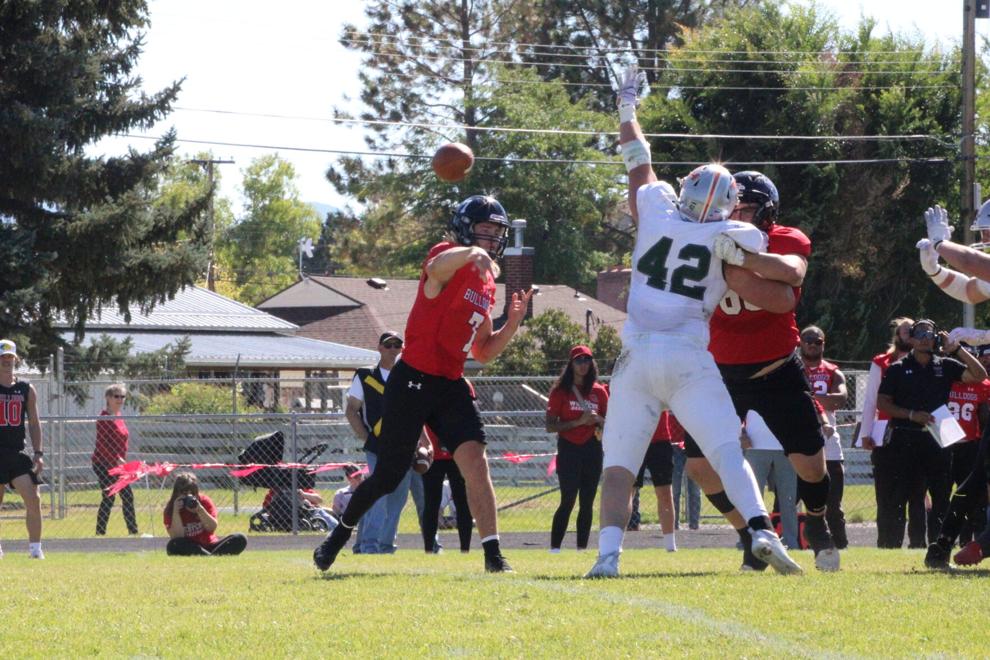 The Bulldogs calmly navigated their next drive into the end zone. Back-to-back passes from Jund to Blake Sentman for a combined 35 yards set up Colten McPhee's five-yard blast into the end zone with 32 seconds left in the first half. Mears' extra point clipped the margin to 16 points, 30-14.
After the teams traded possessions to start the second half, the Bulldogs hit the scoresheet again. Jund's 32-yard pass to Eddie Dewart set up a 47-yard touchdown pass to Trey Mounts. Mears' successful extra-point with 8:40 left in the third quarter cut the Orediggers' lead to nine points, 30-21.
Tech's next offensive series stalled out at their own 44. Almos blasted a 51-yard punt that was downed at Western's five-yard line.
Both teams traded possessions before Western embarked on a 16-play, 76-yard, 7:49 drive. Jund and the Bulldogs' offense chipped away at the Orediggers' defense before Greil and Keyshawn James-Newby slammed the door at the Tech 13. Mears' 30-yard field goal with 7:39 to play in the game trimmed the Tech lead to six points, 30-24.
The Orediggers responded with a six-minute drive with punishing rushes by Counts and Winterburn. Braden Smith dropped Counts for a loss of six yards, and a double-reverse pass fell incomplete to force Tech into a field goal try. Lowry's 32-yard field goal split the uprights with 1:39 to play and extended the Orediggers' lead to nine points at 33-24.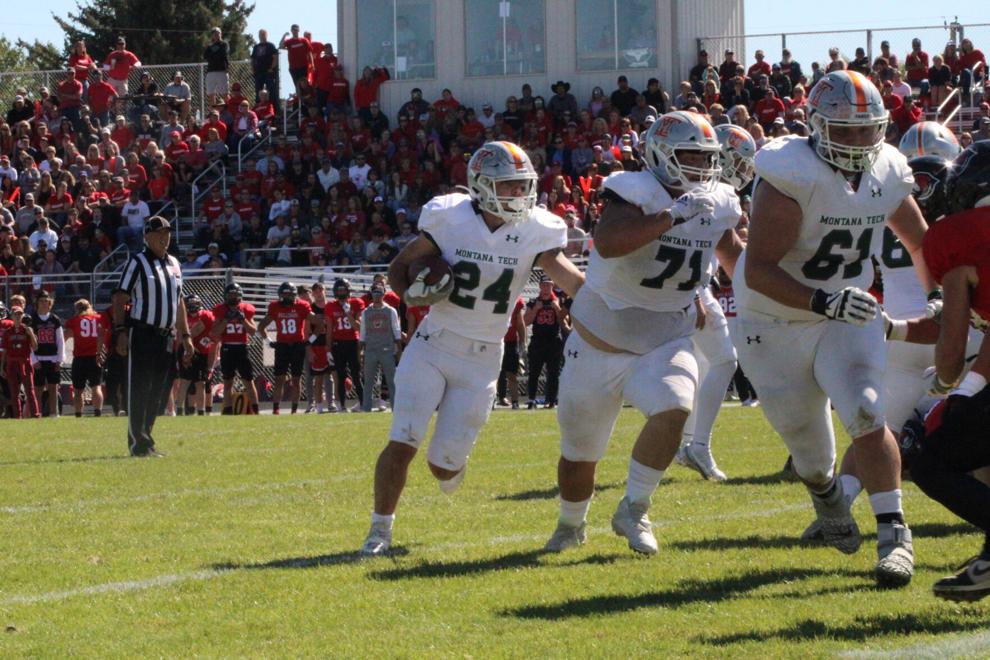 Western started their final drive at their own 25. Jund's 16-yard pass to Sentman, and a roughing the passer call on Tech, moved the ball to the Bulldogs' 49-yard line. Faced with a fourth down and four at the Tech 33 with 16 seconds to play, Jund's 15-yard scramble ground the clock down to three seconds. On the final play of the game, Jund's pass missed Shipley.
The Orediggers gained 400 yards, evenly split with 200 passing and 200 rushing.
Thelen was 15-of-27 passing for 200 yards and three scores.
"Jet Campbell, unfortunately, had an injury late in the game last week, and we knew that he couldn't play today," Samson said. "Blake did a tremendous job in his first college start. Not to mention a big rivalry win on the road. He made some big-time throws, made some great decisions, and took care of the football. The O-line protected him, the wide receivers made some tremendous plays, and the running backs ran well. Blake knows he has a great defense behind him."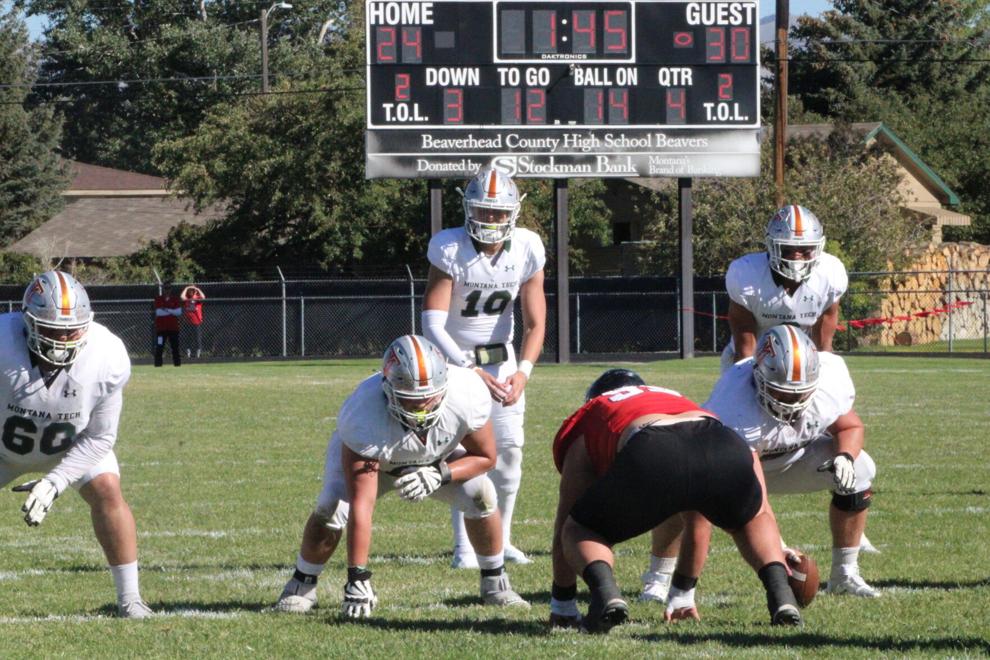 Counts played a huge role in the running game, 120 hard-charging yards on 17 carries. He had several runs where he broke tackles and leaped over the defense. Winterburn added 59 yards on the ground.
Hoffman led the receiving corps with six catches for 99 yards and a touchdown. Torgerson added three catches for 33 yards.
James-Newby led the Orediggers with nine tackles and a sack. Cole Wyant added eight tackles.
Jund was 12-of-27 passing for 217 yards, one touchdown, and one interception. He also ran for 101 yards on 19 carries.
Neville added 56 yards and a touchdown on the ground. Sentman had 68 yards receiving.
Braden Smith had 11 tackles, and Braden Swank and Kameron Rauser added ten tackles apiece.
Tech returns to Bob Green Field next week against MSU-Northern, who lost to Rocky Mountain College in Billings, 56-0.
"We are just taking it one game at a time," Samson said. "The Frontier league is a great league, and every week will be tough. Our goal this week was to be 1-0 here in Dillon. We just have to keep stacking wins."
Western will host Rocky next Saturday in Dillon.