BUTTE — In a Montana town of less than 300, 18-year-old Isaiah Allik was discovered by the Montana Tech football staff in 2017 and was prepared to suit up for the Orediggers this year.
Playing multiple positions on Charlo High School's eight-man squad, then signing with Montana Tech was quite the accomplishment for Allik. But during one of his first practices, the high-jumping athlete learned of a new hurdle he would have to clear.
"When I got to campus I was doing a sprint workout and I messed up my knee pretty good, I wasn't able to walk the same ever," Allik said. "I rehabbed really hard and didn't make any progress, so that's when I knew it was something more serious."
X-rays at Allik's local clinic did not show signs of a fracture or break, but his leg troubles continued to worsen. Two trips to a Missoula clinic later, a tumor was discovered on his right leg in early January.
On Feb. 16, Allik was diagnosed with Pseudomyogenic Hemangioendothelioma, a very rare form of vascular cancer. Instead of preparing for football and the college experience, he traveled to Spokane, Washington, this week for further medical procedures.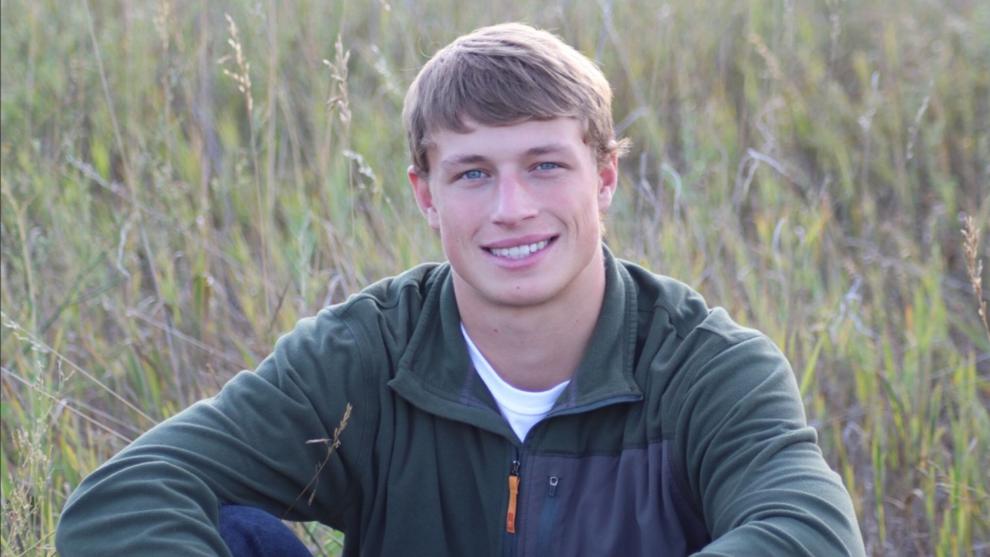 "I just kind of broke down when I found out. The thought of cancer was in the back of my mind the whole time," Allik said. "I don't have a family history of it or anything, so it was very shocking and scary at first."
The linebacker, wide-receiver, track athlete and wrestler is currently unable to straighten his right leg. Interestingly enough, Allik said he has felt great and feels no side effects outside of his leg.
Despite his otherwise good health, Allik said he realized the condition is life threatening, and surviving through it takes precedence over all else. Yet the severity of the situation has not deterred him from his drive to return to football.
"I don't want to die. I want to live my life, have a long one and live it to the fullest potential," Allik said. "I think the second biggest thing is that I got to college and didn't get to do anything. I love football and I want to play again."
Pseudomyogenic Hemangioendothelioma was not recognized as a classification of tumor until 2013, and research upon it is not extensive. The largest study on the tumor occurred in 1992 with 50 patients, and did not provide certainty on the optimal way to treat it, according to The National Center for Biotechnology Information.
Allik described the diagnosis as a shock, but spoke with an uplifting mindset and attitude. When asked about the emotional toll cancer has had on an 18-year-old, he quoted scripture found in Romans 8.
"The pain you've been feeling cannot be compared to the joy that is yet to come," Allik said. "I think through all the terrible things that can happen, with me for example, it could be worse. I want people to know that people going through something like this well, they're not alone."
In addition to the positive outlook, bright spots have already shown in Allik's path toward beating cancer. In under 24 hours time, a GoFund Me started to cover Allik's immediate travel and medical expenses raised over $20,000.
The fundraiser was started by Montana Tech football coach Kyle Samson and has received donations from throughout the state. Both Allik and Samson said they were overjoyed to see the statewide support and an example of the close-knit community at work.
"It's definitely hard to get that news as an 18-year-old," Samson said. "So we want to do whatever we can to support him. We're super thankful for all those that contributed and shared the fundraiser, it shows how close the community in Butte and Montana really is."
"He's a good kid, a well-rounded kid," Samson continued. "We expect big things from him as an athlete and as a student. I can't wait to see him beat this and get back on the field, I know he will."
Allik was a state champion wrestler at Charlo and said academics were a major draw in his collegiate decision. He had planned to study construction management at Montana Tech, but has been considering other career paths to help others in a situation similar to his.
Allik thanked the entire state of Montana for the support he has received. Family, friends and total strangers have continued to send Allik wishes and support via the fundraiser.
"All the people who have reached out, people I've never met in my life, it's awesome to see it in a world like today," Allik said. "With all the bad in the world, it's so great to see that there's good people still in it."
"I'm really thankful that people are thinking about me, it made me feel so much more hopeful about this situation," Allik continued. "This makes you see how unpredictable life can be."
The timetable for Allik's return to Butte and to the football field remains uncertain. But Allik guaranteed the return will happen, and is excited to make headlines wearing an Orediggers uniform.
If you would like to donate to Allik's recovery, visit https://www.gofundme.com/f/isaiah-allik-beating-cancer to contribute or share his story.