When Chuck Morrell talks about what it takes to be a head coach at Montana Tech, he quickly brings up the fact that it's more than just putting together a great team, but instead about putting your effort and faith into the Mining City community.
"First of all, you pour your heart and soul into Butte," Morrell said. "Quite frankly, I fell in love with the community, the people and it's a very unique place. People are still caring and giving of themselves there, you couple that with the fantastic academic institution that Montana Tech is, I think it creates a special recipe for success."
In a nine-year run that saw the Bon Homme, South Dakota, native win two Frontier Conference titles, earn the Frontier Conference Coach of the Year Award three times, as well as take on an expanded role as the school's athletic director for three years, it's safe to say Morrell did just that.
It wasn't always easy, as Morrell's first Frontier title was sandwiched by losing seasons, but the transition after a longtime head coach like Bob Green is a tall order.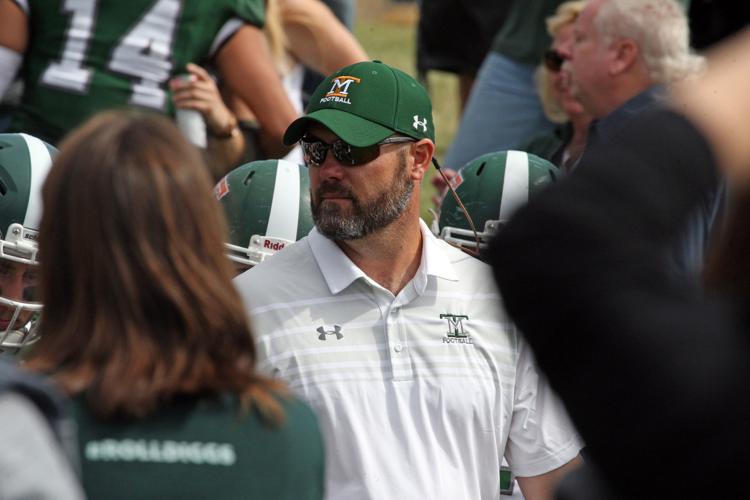 Doug Schleeman, offensive assistant coach for both programs and assistant head coach under Morrell, explains that Green's successor was always going to have a distinct challenge.
But did Schleeman doubt Morrell's capabilities?
"Not one bit," Schleeman said. "Morrell had a great understanding of the program, of the tradition and the culture that Coach Green had built here. He took that and built on it. He had a plan in place when he stepped on campus, moving this program to bigger and better things."
Green himself only offered similar sentiments.
"[Morrell]is a wonderful communicator with players," Green said. "He communicated his objectives, and is a football guy through and through, he's a very hard worker… It was a respectful relationship, and I think he worked on it all the time. Chuck is a worker, every day, every day in that office. He's working and grinding and he'll do a great job coaching defensive backs down there in Fresno."
But the transition from Montana Tech to Fresno State is also something that makes sense for the former Sioux Falls Cougar, as linking up with former college teammate and now Bulldogs head coach Kalen DeBoer was one of the few opportunities that could pull him from the Mining City.
"There's only one or two people in the entire world that I would leave Montana Tech to go work for," Morrell said. "One of them is obviously Kalen DeBoer. Kalen and I have a longstanding relationship, we played college football together back in the 90s and spent about ten years coaching together before we split and went different ways.
"There's certainly a tremendous amount of respect for DeBoer and what he is accomplishing in his career, and when you get an opportunity to go back and work with people that you really respect, I think you have to take it into strong consideration."
The opportunity to coach defensive backs at the FBS level is a huge step-up for any coach, and Morrell's track record when it comes to positions in the secondary more than explains his move.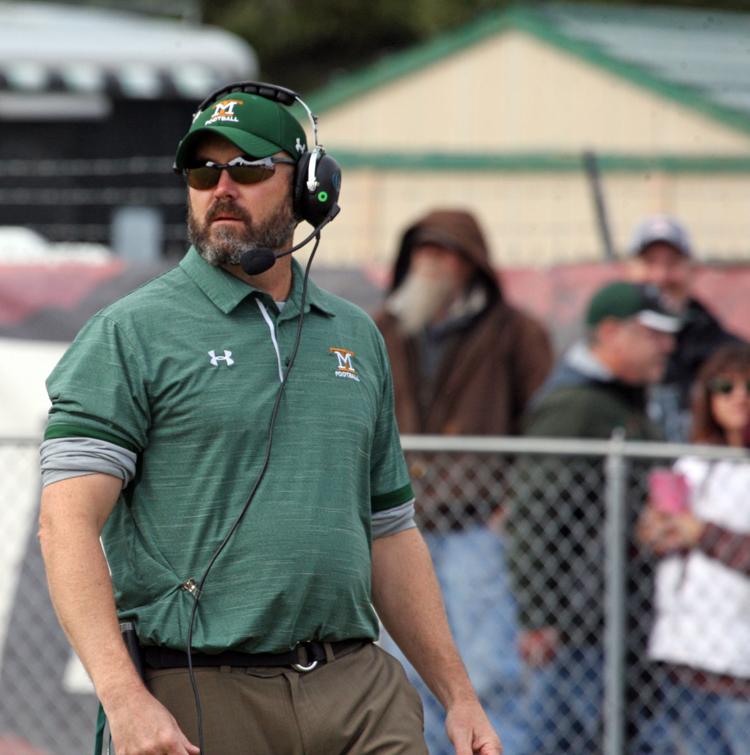 From the beginning of his tenure until the final season in 2019, Morrell produced all-conference defensive backs such as Nathaniel Cobalt, who earned said honors after coming over from Green's program.
In Morrell's 2015 and 2016 seasons, a time where the Orediggers registered back-to-back 10-win seasons, the defensive back duo of DeAngelo Bell and Gunnar Kayser also earned all-conference honors.
The last year of Morrell's time in charge was no different, as Demaree Morris earned a spot on the Frontier Conference's first team, and Tucker Rauthe claimed a spot on the second-team.
Morrell explained that he doesn't think he would have found his success in southwest Montana without buying into the culture, and says that his next stop furthers his links with the Mining City.
"What I'm specifically excited about is the legacy and history of [Fresno State]," Morrell said. "In the past, some pretty legendary coaches have run this program. Really, a big core of the history of the program starts with coach Jim Sweeney, who is from Butte, America. Grew up there, head coach at Butte Central and had a phenomenal coaching career and the stadium at Fresno State is named after coach Sweeney and that is certainly not lost on me."
Sweeney left a longstanding legacy in Fresno, and still holds the program's record for all-time wins as a head coach, leaving in 1996 with 144. The Bulldogs' football stadium is named in his honor.
However, while Morrell moves on into a place with ties to Butte, Schleeman explains that Morrell has done his part in terms of impacting the story of football in the Copper City by elevating Montana Tech's program and leaving it in a place to advance, despite his departure.
"We were able to increase our coaching staff," Schleeman said. "With that, we increased our recruiting radius. We brought some of the stuff from places he had been and incorporated it into [Montana Tech]. It got us up to another level… He's done a great job of establishing this program and moving it in the right direction and I don't see that changing."
As Montana Tech and Chuck Morrell look forward, albeit in different directions, the feeling of mutual appreciation is the primary emotion as another Oredigger era comes to a close.
"There's so much legacy and history in that program," Morrell said. "That it would be a travesty if I didn't do everything in my power to make sure it succeeded on a year-to-year basis. That was certainly with the help of a lot of great assistant coaches, fantastic support from alumni and the effort of the players."