BUTTE — A competitive basketball team requires a variety of personalities, skills and experiences if they want to reach their goals.
No one knows this better than Montana Tech.
In the midst of her sixth season as the Orediggers' head coach, Carly Sanon is in charge of cultivating all these qualities, and her team's 11-3 record has shown signs of success.
Their might not be a better example to represent her work as coach then with a duo that represents two sides of the spectrum: senior forward Kaylee Zard, team captain and the sole senior on roster, and freshmen Tavia Rooney.
For the veteran Zard, the process to this point was one of realizing her team's need for leadership. The Forsyth native said that she and Sanon and saw the need to elevate her role in the team as a leader.
"Last year I was pretty much the only junior and we had a lot of freshmen and sophomores starting," Zard said. "I think that talking with coach and realizing that kind of had to be my role and I had to step up to that if we wanted to have success.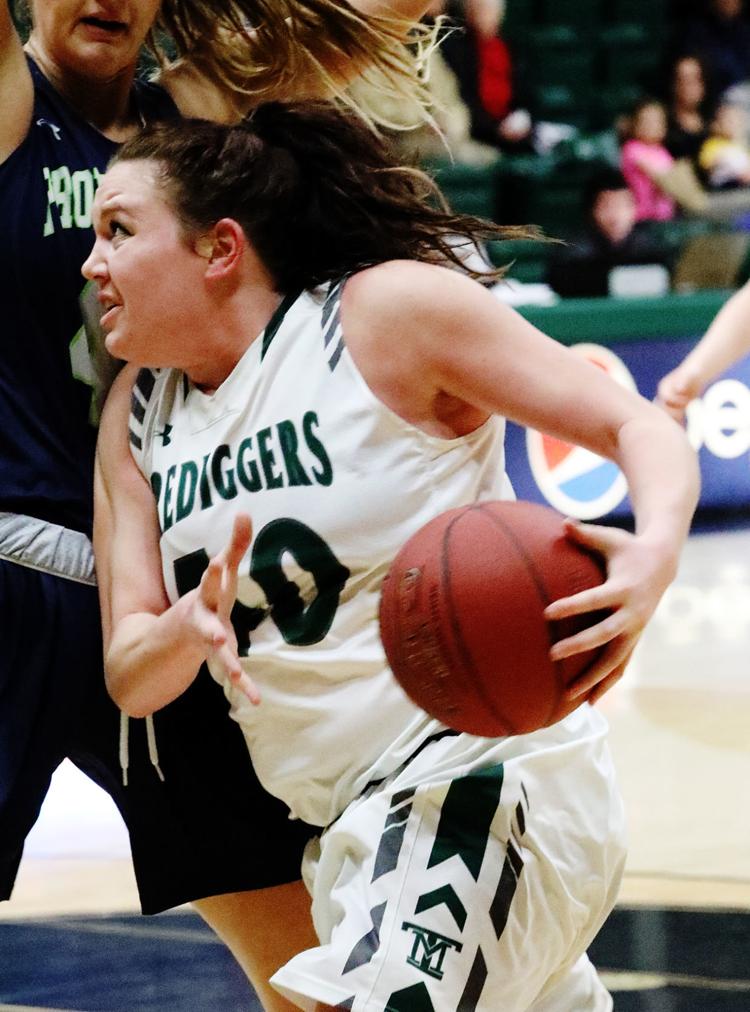 "Looking into this year, that's been an emphasis at every practice and every game and that I had to focus more on leadership."
However, what Zard doesn't mention is that she was battling a nagging ankle injury for the entirety of her opening captaincy. But, as Sanon mentions, the forward provides a different level of toughness.
"Her personality is very tough," Sanon said. "Mentally tough, physically tough. Last season, she played on a really beat up ankle, had surgery. When we started games, she was just six months out of surgery. Last season, we had a lot of games that were really close and we just couldn't get over that hump, but she was keeping everybody engaged and working hard."
The next time you attend a game at Kelvin Sampson Court, keep your eyes open. While averaging 9.8 points and 6.7 rebounds a game, Zard is the key communicator for Tech, instructing her teammates and calling out situation.
As she mentions, it was a necessary improvement for Zard. No player has the depth of experience that Zard has, and she has put it to good use.
Meanwhile, Rooney, fresh out of a stellar career at Townsend, may be one of the biggest benefactors from this, as the freshmen has quickly become an impact player for Sanon's squad.
Rooney is currently averaging a double-double, 10.9 points and 12.1 rebounds a game, and, in just her seventh game with Tech, broke a 41-year-old rebounding record, nabbing 22 against William Jessup to eclipse Wanda Sanders' previous record.
But the former Bulldog says that coming in, she knew that she would need to work on her game to be as impactful as she has.
"Coming in I think I had a lot to work on, but luckily the girls made the transition easier," Rooney said. "It was about finding my role and figuring out where I was going to play and figuring out what I needed to do to help the team."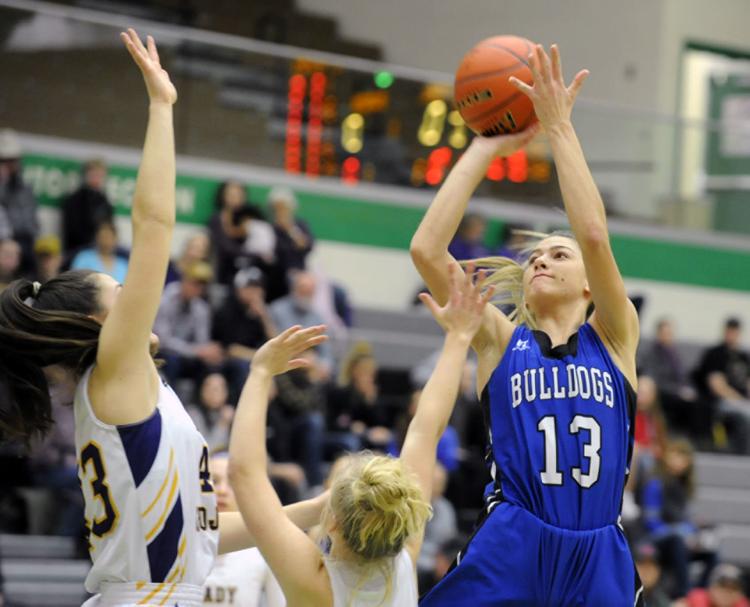 Zard appreciates Rooney's work ethic and explained that, as long as her freshmen teammate was going to put in the effort, there was never going to be an issue.
"I think Tavia has done a really cool job," Zard said. "Because she came in exactly where we needed her to come in and produce. She's done a great job, she works really hard in practice so it's been great having her on the team."
The results alone have proved the pair and team's success, but both the players and Sanon understand that the Frontier Conference will not be an easy landscape to navigate, and that the season has essentially just started.
With defending NAIA champions Montana Western and NAIA contenders like Lewis-Clark State and MSU-Northern, the path to success only gets harder from this point.
But Sanon is optimistic, and has good reason with a successful start to the year after attempting to craft a schedule that would test the Orediggers earlier rather than later.
"I wanted to go in with the idea that we need competition early," Sanon said. "We got that, and in games that we've won and lost, we've continued to learn and we bring that each week in practice. I feel like we're continuing getting better, as a team and individually."
Rooney echoed a similar sentiment. Her new team is confident in their abilities, but know that winning at every practice is how Montana Tech can reach its goals in the Frontier Conference.
"If we go out and execute in practice every day, when gameday comes up, there's no reason that we shouldn't win."