BUTTE — Over the summer, Montana Tech wide receiver Alec Wooley-Steele spent time doing a field internship for a construction company that was building a data center for Google.
It was a transformative experience for the aspiring civil engineer and fourth-year wideout, but he missed playing football throughout the summer. The first couple days of camp have also been a bit tough on Steele — though he is hardly the only one feeling the proverbial burn — but more than anything, he's excited to be on Bob Green Field once again.
Tuesday marked the Orediggers first padded practice of fall camp and that sentiment of excitement was clear throughout the team.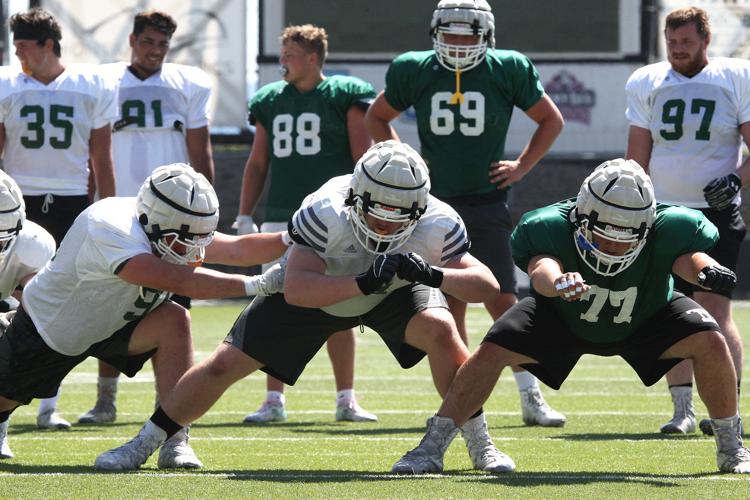 "It just feels good to be back out here with the guys," Wooley-Steele said. "You know we're all sore, it's day three so we're all starting to already feel it. But the thing is we got pads on (today), first day of pads and we're ready to go hit each other.
"We're just trying to establish a physical, dominate mentality and today is the start of that and I can't wait to get more of that."
A common fixture on kick returns throughout the past two years, the physical mentality he mentions is very much ingrained into who he is as a player. Standing 5-foot-9 and listed at 175 pounds, he also broke out a bit as a slot receiver in 2018, hauling in nine passes for 82 yards and rushed twice for 16.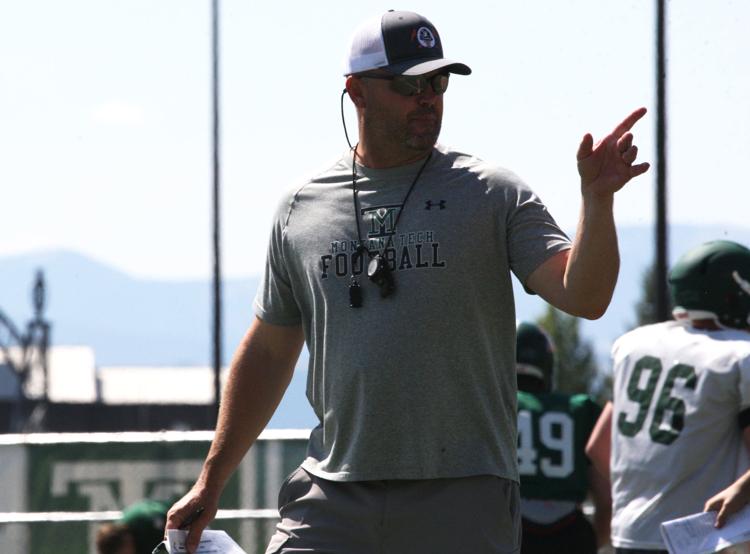 Certainly not gaudy numbers by any stretch of the imagination, but he played quite a few snaps for the Orediggers and is ready to take an even bigger role.
Not just on the field, either.
"(I want to be) the guy that these younger guys can go to if they need help," Wooley-Steele said. "Being the guy that is vocal and replacing some of those guys that were there before me. I think I'm doing a better job, but I've still got many things I need to work on. Any way that I can help my team … I'll do anything for my team to win, that's the only thing I'm concerned about, winning."
While Montana Tech did lose Dion Williams, its most productive wide receiver in the long, proud history of the school, they do bring back some experience. Williams was a strong locker room and team presence, having the respect of everyone on both sides of the ball.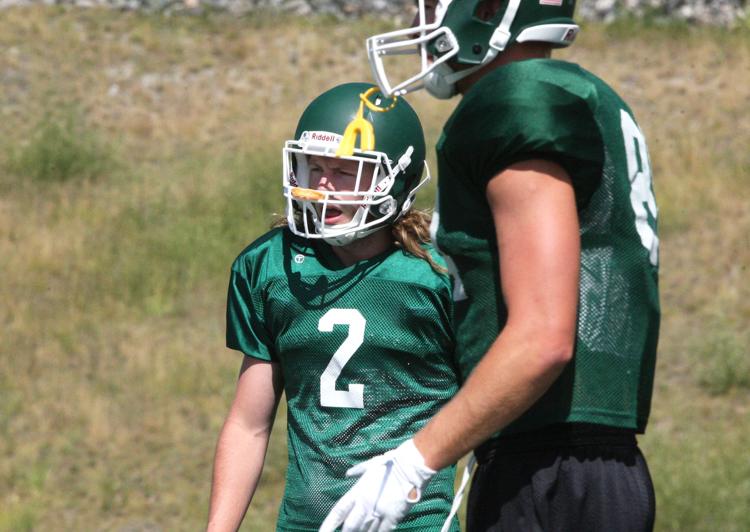 But with Wooley-Steele, junior Will Hunthausen, fifth-year senior and team favorite Reid Nelson as well as fellow fifth-year player Sam McCamley, the Oredigger wideouts have played a lot of football together over the past few years. Fresno City College transfer Ontario Johnson was added into the mix last season as well and by all accounts the position group is tight.
That is important, but they will all have to make more plays this season than they ever have before. Among both the coaching staff and players, confidence is high in their ability to do so.
"We've got several veteran guys in that group and I think the biggest thing that's showing up is there attention to detail and their preparation," Montana Tech head coach Chuck Morrell said. "That's definitely a veteran group that understands what we're doing schematically and knows what we're asking out of them as coaches."
Morrell went on to say he has been impressed with how much knowledge of the offense they retained over the summer. With new offensive coordinator Kyle Samson using the spring to implement a different system, it has become all the more important and the coaching staff has been impressed with how they have handled the changes.
The receivers themselves are too, determined to help rectify a 5-5 record from last season that many around the team felt was immensely frustrating, especially after a strong 3-1 start to the year.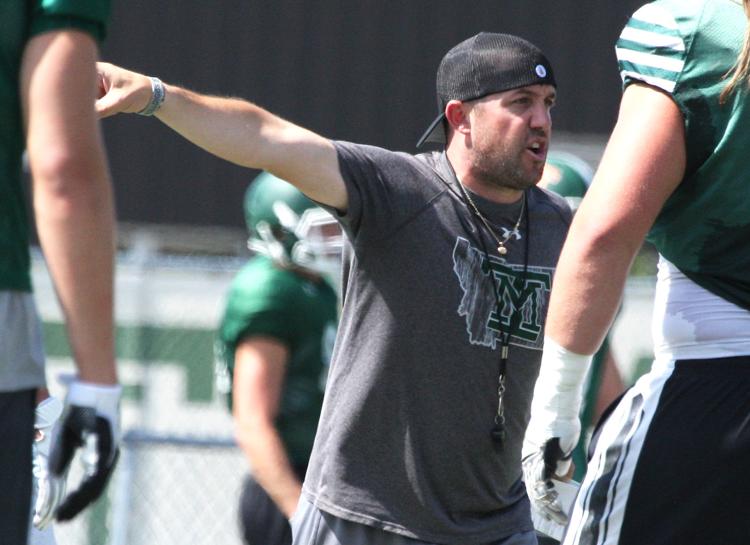 "We're a very competitive group, so we're always pushing each other and trying to make our quarterbacks better, trying to make our offense better," Wooley-Steele said. "Anything that we can do, whether it's blocking, receiving, anything that we can do, we're trying to do and be the best at it."
There also does not seem to be a lot of ego among the wide receivers, especially since so many players have so much to prove. Teamwork, as they say, makes the dream work.
This seems especially true for Wooley-Steele, who has seen that not only during his years at Tech, but the practical application in life — for him, a construction site — as well.
"With a team, if you see that you have a spot, a position on the team and you excel at that, you will see dividends, you will see success happen," Wooley-Steele said. "Everyone filling in that spot, doing their job. If everyone does their job, we'll be successful."