SIOUX CITY, Iowa — By the time Montana Western's players advanced the Bulldogs' marker on the official NAIA National Championship Tournament bracket, it was past midnight local time.
Western's game against Dordt, originally scheduled to tip off at 8 p.m. central, was delayed, along with the evening's other Round of 16 contest, due to a leak in the ceiling of the Tyson Events Center.
The Bulldogs and Defenders finally tipped off at 10:30, and two hours later, it was Western celebrating an 89-79 victory.
"Feels good right now, but it won't feel good in 15 minutes when I think about how much sleep I'm not gonna get tonight," Bulldogs head coach Lindsay Woolley said with a smile.
"Just super happy for our kids. I thought they got just enough stops. I don't know if I was superbly happy with the defense, but Dordt is really talented offensively."
"Luckily we were pretty good offensively tonight."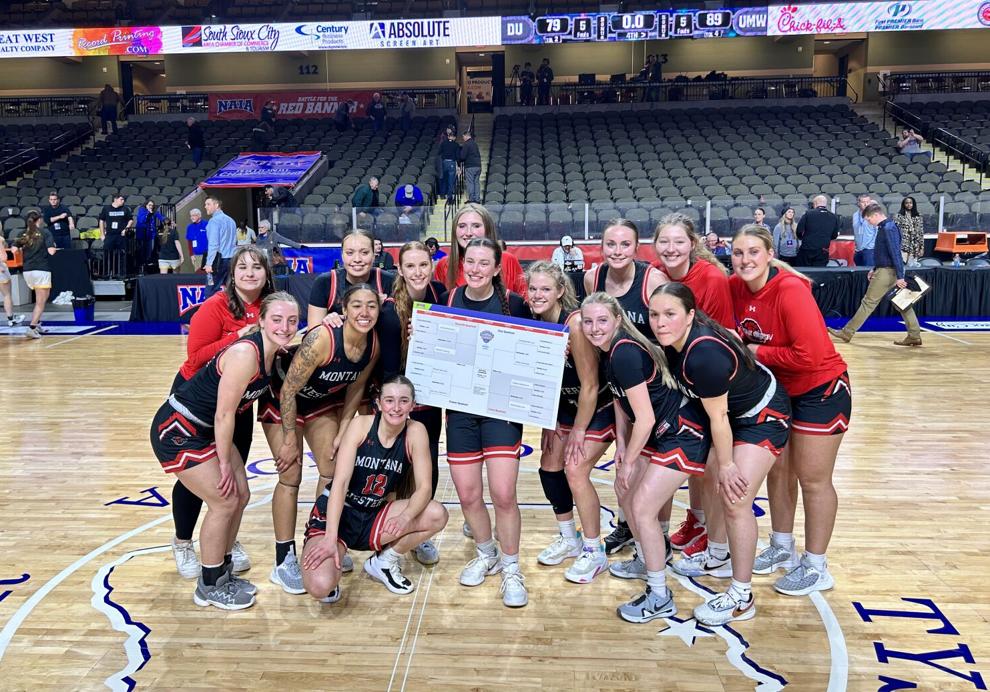 Western shot 80 percent (16-for-20) from the field in the second half, but knocked down no shot bigger than Joelnell Momberg's triple with 46 seconds to play. The shot, the Bulldogs' ninth 3-pointer in the game's final 20 minutes, was hoisted with the shot clock winding down, and sealed Western's 19th all-time national tournament victory.
"I didn't even know there were three seconds [on the shot clock], I just turned, looked up, saw three [seconds] and let it go," Momberg, who totaled eight points in the victory, said. "Brynley [Fitzgerald], Shainy [Mack] and Jordan [Sweeney] kinda got that rim heated up, so it was bound to happen."
Western turned its journey to Park City, Kansas, for the tournament's opening rounds into one long road trip. While they're all hungry for a home-cooked meal and a familiar bed to sleep in, the Bulldogs hope this run lasts at least through the weekend.
That's when the national championship game is played.
"Being able to get to this point, after talking about it last year, I think it's super exciting, especially for Mesa [King]," Fitzgerald said. "She was part of the national championship team in 2019. Really special to get back here and definitely happy to be back. Ready to go."
An appearance in the Round of 16 was already the furthest Western had advanced in the national playoffs since capturing that title four years ago.
Since that mid-March day in Billings, Montana, Fitzgerald has cemented herself as one of the best players in Western's women's basketball program history, surpassing 1,750 career points scored in a Bulldog uniform on Tuesday.
Fitzgerald netted 22 points and dished out seven assists, but had some help carrying the load.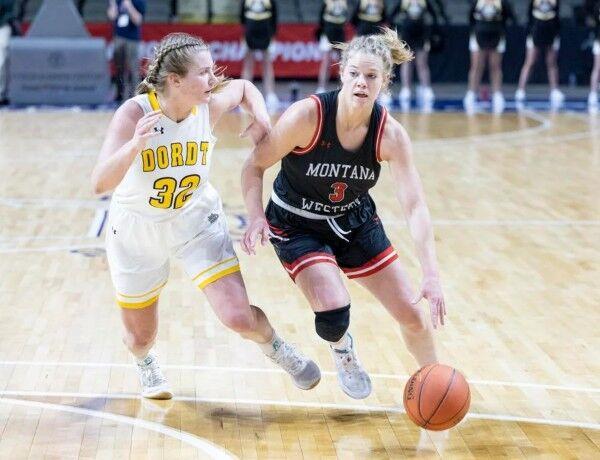 Fellow NCAA Division I transfer Jordan Sweeney (Idaho State) lit up Dordt, scoring 13 of her game-high 24 points in the second half.
She tied a season-high with five made 3-pointers, including one with under four minutes to play in the third quarter that gave Western's its first real breathing room of the contest up seven.
A Sweeney 3-point play with under four minutes to play extended a two-possession lead to seven points, while her five assists and five rebounds left her fingerprints on the game throughout.
"Jordan is fantastic," Fitzgerald said. "When you have a point guard who can score and pass, it's important, especially this late in the year. She's really stepped up and I think she's made a huge impact on our team."
"Being able to get the ball across the court is one thing, but being able to facilitate and make plays for other people and herself is something that we're really thankful for."
Sweeney is averaging 20 points in her first three national tournament games as a Bulldog and has now scored at least 17 points in four of her last five games dating back to the Frontier Tournament semifinals.
All told, Fitzgerald and Sweeney combined for 46 points, 10 rebounds, 12 assists and three steals in the victory.
The pair also made a combined nine 3-pointers.
"She's got a really high IQ," Woolley said of Sweeney. "She picked things up really, really quickly early in the year and just fit in seamlessly with our kids. Kudos to our kids for embracing her and understanding that we need her to have success."
Shainy Mack knocked down a trio of 3-pointers and totaled 13 points for the Bulldogs. Isabella Lund converted a four-point play in the third quarter that sent the Western bench into a frenzy, while Frontier Freshman of the Year Emily Cooley scored nine points off the bench.
Western shot 61.5 percent (32-for-52) from the field on Tuesday night and into Wednesday morning. The Bulldogs made 15 3-pointers, their second-most of the season.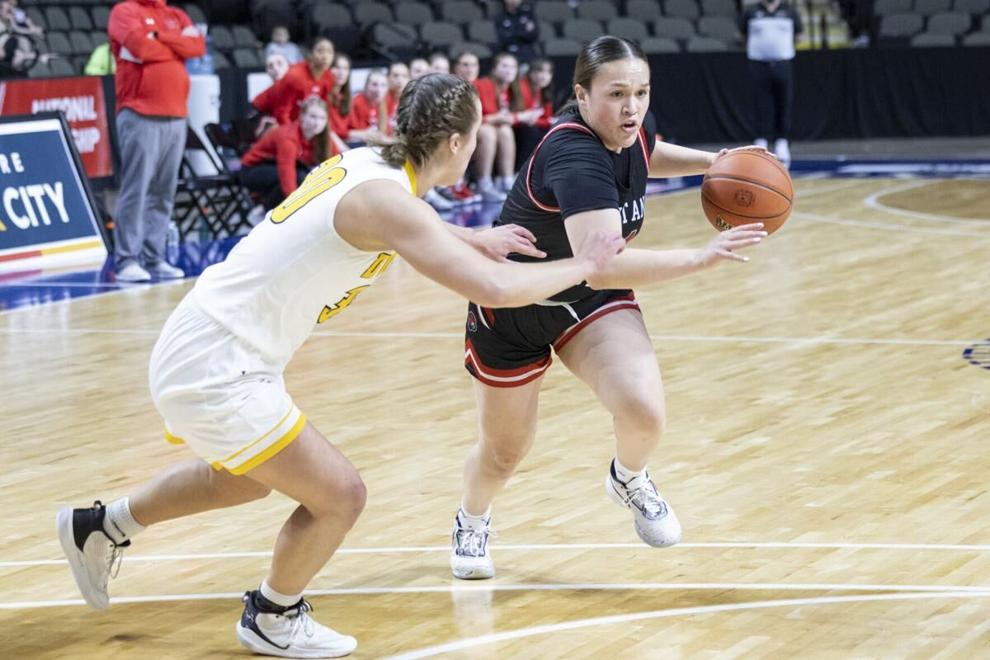 All that went toward off-setting a season-high 79 points allowed to a Dordt squad that eclipsed 50 percent shooting.
"I think when you get to this tournament, if you can't score, you're gonna get beat," Woolley said. "We certainly didn't win it with our defense tonight, but we obviously hit some big shots."
Just under 16 hours from when the Bulldogs began post game celebrations early Wednesday morning, they'll be back on the court at the Tyson Events Center to play the defending NAIA National Champion Thomas More Saints.
Tip off of that quarterfinal game is scheduled for 8 p.m. central, 7 p.m. MT.