Talking with Brandon Brown was a special experience. As someone who hopes to travel to half the countries he has, listening to the tales of his journey through four different continents was captivating and inspiring.
The other reason I chose this story is what's happened after. I've had multiple visits to Dillon since where I have had people mention the story to me or bring up how special Brown was to Montana Western and Beaverhead County.
-- Evan Reier
---
If someone told you that Dillon was a gateway to Australia, Brazil, Russia and more, would you believe them?
For Brandon Brown, it's not just a question. It's his life.
Montana Western basketball's all-time leading scorer and an eight-year pro player currently with Russia's BC Nizhny Novgorod, Brown has seen four different continents in his journey as a professional, but much of it is owed to his time in Dillon.
Enter 2012. Brown had just wrapped up his Bulldog career. The guard had led Western to three-straight NAIA tournament appearances, two Frontier Conference Player of the Year awards, but Brown had already long-decided his basketball career wasn't over.
"For me, it started before Western," Brown said. "I knew what I wanted out of basketball, and I set a bar at being professional. The process for me was unconventional, but I made that decision and from that point on I did everything to give me that opportunity to play."
Born in Tacoma, Wash., Brown's successful high school and junior college career earned him a step up to Western under then-head coach Steve Keller.
The transition to Dillon was a step up in pressure and quality of play, something he's gone on to experience several times in his career, but Keller says that Brown's work drive was the key to his success at Western and afterwards.
"He was always driven," Keller said. "And still is. That was his goal: play professional basketball. Brandon is one of the hardest workers I've ever coached, he's kind of a self-made player. Had he been 6'2", we probably wouldn't have landed him. He is that talented."
Drive is something that is brought up a lot when those close to Brown are asked about him. Keller, Brown's wife Amanda, and his agent Alvin Snow all mention that all-important trait, crediting his determination for the primary reason he was able to chase his dream.
Snow, who also played overseas professionally, mentions that his combination of focus and hunger inspired him to finish his playing career strong and to work with Brown afterwards.
"The fire inside me had died a little bit," Snow said. "I needed a guy like Brandon for his energy, he was fueling me in my last couple years of playing. I saw something in Brandon. It wasn't just his desire, but it was his focus. His laser-sharp desire to grow. A lot of young guys tend to think they know so much, but he was open to improve."
Brown had to be driven for his pro career to even be possible. Leaving the world you know for the one you don't is a challenge no matter the situation, but balancing the demands of being a pro player as well? Not easy.
However, the now 29-year-old was eager for his next battleground, starting with Australia. Hops around Brazil and Europe eventually saw Brown work up the ladder of European leagues, before a four-year stretch in Poland.
An extended stay in Poland helped Brown be able to maintain similar scenery for a few years, but not without playing a part in the most tumultuous part of his pro career.
Two injuries in 2015 and 2017 saw Brown endure back surgery, twice, and play 28 games over three seasons, which led the former Bulldog to considerations of retirement, according to Snow.
"He was looking into other things," Snow said. "He was doing what I had done. Started training guys, started preparing for life after pro basketball. But he got another opportunity and took full advantage of it."
That opportunity came through Balkan BC in Botevgrad, Bulgaria. Brown had not given up hope, and neither had Snow, who began the preparations of securing the next destination for his friend and client.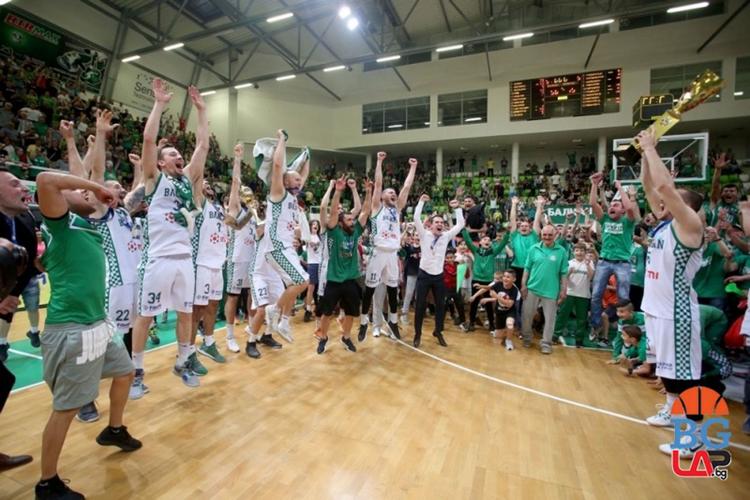 It was easier said than done. Concerns about his durability were something that many had, including Balkan head coach Nebojša Vidić.
"So many folks didn't believe in him then," Snow said. "When I first was getting Brandon's tape to Vidić, his first response was, 'Unimpressed.' In this business, as soon as someone says something negative, it's a negotiation. I told him, 'This guy will change your culture.' A few weeks later, he said, 'I understand now.' They went on to win Bulgaria's National Basketball League championship."
Brown was a standout player in the regular season, but entering the NBL playoffs, he again heightened his game.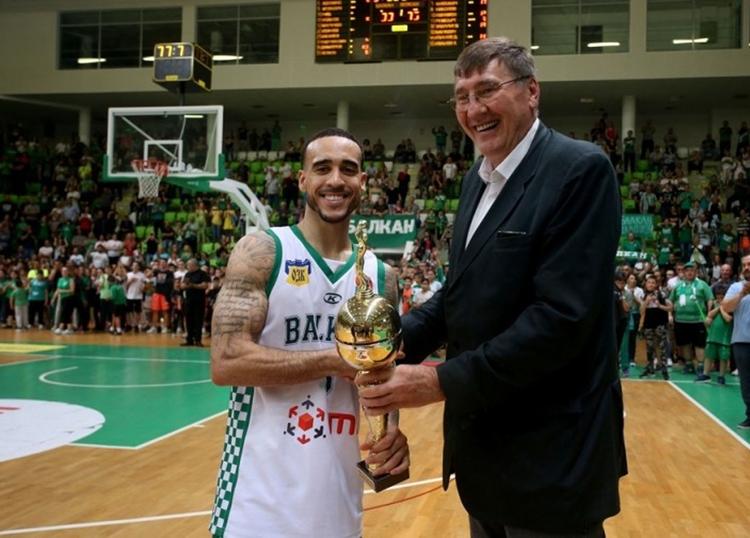 Leading the team in scoring and assists with 20.2 points a game and 6.1 assists in the postseason, Brown's play helped secure Balkan's first league title in 30 years.
"Winning my championship in Bulgaria was the best experience," Brown said. "It was my first championship as a professional, and it was a one-of-a-kind season. It was special, taking that team that far as a pivotal role was amazing."
A season removed from the second back surgery of his pro career and on the brink of moving on, Brown was clenching his first professional title.
Now, the former Bulldog keeps looking forward. The father of a year-old son, living in his seventh-different country, and playing in his most competitive league yet (doing just fine, Novgorod just beat the Euro League's BC Zenit 76-69 with Brown contributing 10 points,) Brown's success has only changed his problems.
Example? Adapting to a new culture while also trying to remain in touch with the one he hails from. Throw in the demands of performing, and Brown's dream job features a large workload in a foreign environment.
"We're getting to do what we love by going out of the country," Brown said. "But there is that feeling that you're far from home for nine-ten months, everything is different. Language, food, culture, everything is different. You're living in someone else's world, on top of the every day stresses of performing."
The need to execute at practice, in the weight room and on the court is only outweighed by the responsibilities Brown has to his family. His wife and son travel the world with him, which is bittersweet.
He credits his wife for her strength and willingness to work with him on his journey, but says that there are still struggles even as his family grows more accustomed to the lifestyle.
"At this point in my career, it's a lot more taxing on them than me," Brown said." They're the ones who spend a lot more time away from family and friends. This is what I've been doing since 2012, I'm used to it somewhat. There are definitely struggles and hardships that come with, it's not all glitz and glamor that you associate with pro basketball."
But, at the end of the day, Brown is happy. He's chasing his dream, he's raising his family, and possibly playing the best basketball of his entire career.
And, he is focused on what he can control: the next season.
"I'm really excited about this season," Brown said. "I worked so hard this past season and summer, and I'm excited to see what I can do at this next level. The plan is to ride with this wave in Russia, and continue to raise my personal bar for how good I can be."
The expanse of his career has prepared Brown for the next phase of competition, but Brown credits Big Sky country for readying him for his first Russian winter.
"Montana has always prepared me," Brown said. "For a lot of things, but especially the weather and snow I see overseas. Nothing has ever shocked me because of Montana and traveling through the Frontier. But yeah, Russia is cold."