DILLON — The challenge that Montana Western football faces is the same as many programs across the country: uncertainty.
With all in-person classes suspended in Dillon and spring sport activities cancelled due to concerns around COVID-19, the Bulldogs' football program, and athletic department as a whole, has to answer a hard question.
What's next?
As Western director of athletics Bill Wilson points out, it starts with determining how to function in the current climate.
"When you take it down the smallest details," Wilson said. "You ask, "How do you function as a department?" We're practicing social distancing and we have coaches working from home. But what do coaches do when there are no players to coach? You can still recruit over the phone, but you can only do so much."
Western hasn't been slow to implementing safe practices, but that doesn't necessarily provide tangible results out the gate. Determining how the Bulldogs' football program handles a shifting landscape is something that requires day-to-day assessment.
However, the need for patience and threat of long-term cancellations doesn't satiate the desire to win, as Western head coach Ryan Nourse points out.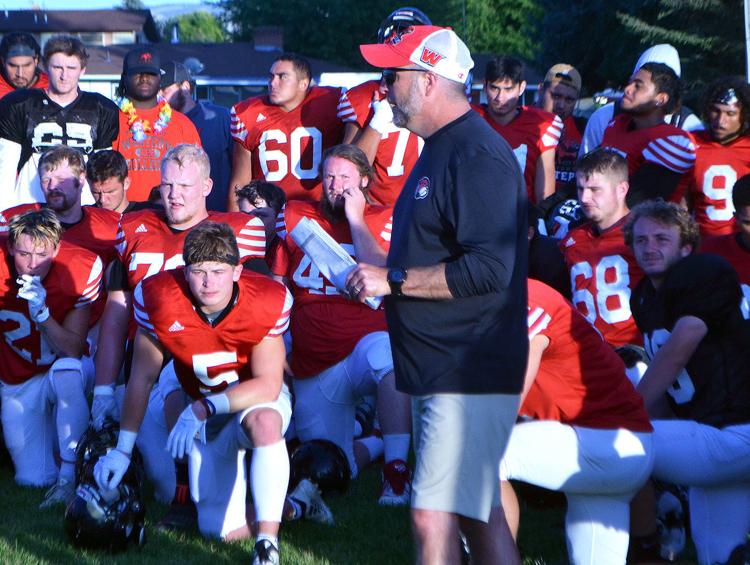 "My current day-to-day is different," Nourse said. "Not as busy in terms of prepping for practice and workouts that you do when players are around. We try to stay busy on projects, working on those for if and when we get players back, and if not, be ready for down the road. Staying on top of the recruiting."
Entering his ninth spring in Dillon, Nourse says that each of his staff have goals that they're working on separately, with Nourse looking to improve in his role as offensive coordinator and looking into ways to make practices more impactful and efficient, whenever the Bulldogs do get the go-ahead to reconvene.
However, one key for the head coach and the Western team is something that requires effort from all members of the program: communication.
"Our coaches are staying in communication," Nourse said. "The guys are staying in communication with one another. We have experience, a team of strong leaders and they care about taking care of business. If they want to reach their goals and play for a national championship, they have to buck up and do things in a non-traditional way."
For staff and players, there is no time to be spent on whether the football season will be marginalized or cancelled due to COVID-19. Instead, optimistic thinking and a desire to improve as a team is still the focus even when the environment around the Bulldogs is constantly shifting.
Wilson makes the point that Western isn't alone in this mindset, and that with a never-before-seen situation like this, there is no defined blueprint on how to prepare for the football season.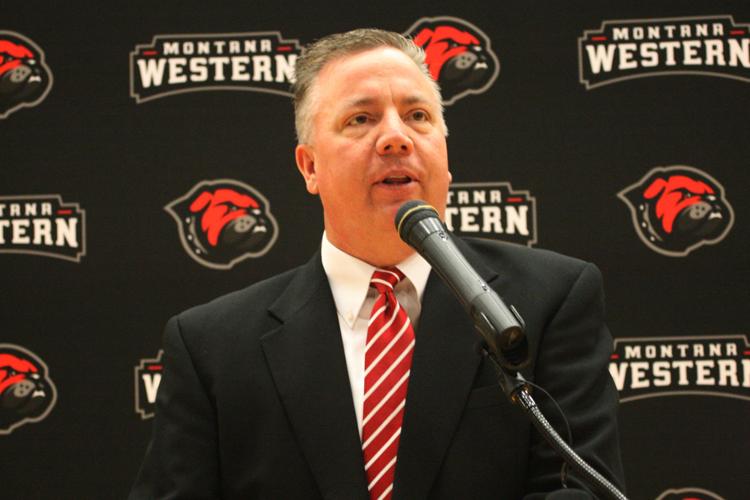 "When you're faced with something that nobody else has faced," Wilson said. "You can't just turn to, 'what have other people done?' That's what you would lean on in some other type of crisis on your campus and in your town. You have to use your best judgment."
One advantage that Western may have is experience.
As Nourse mentioned, the Bulldogs lose some key pieces to graduation like linebacker Jason Ferris and wide receiver Walker McKitrick, but Western only saw nine players move on after last season concluded.
The Bulldogs head coach commented on what it might be like to have a program with younger and less-embedded athletes.
"I think if you had a younger team," Nourse said. "The impact would be greater with no spring practice. Younger players could use the repetition and opportunity to be coached. We're fortunate to have a veteran team. It's going to be the ability of individual coaches to get their new players up to speed.
"For us, we like what we were doing. We did a good job of fixing things to make them better, we feel comfortable, but I sure would have liked to work with our new players this spring."
And while the passion to succeed and make the Bulldogs the best team they can be, the absence of his team opens up a deeper reason on why the current situation is so challenging.
"I do this because I love the players," Nourse said. "We're going to make sure that we can have an impact on them when they get back. Not having them around is the hardest thing.
"In athletics in general, work is a huge part of our lives. It's a fabric of who we are. If I go home early, I feel like I'm cheating the organization. If I have to stay away from the office, that's the hardest part. To not be working on stuff, that's a challenge."
While the Bulldogs' players and staff look towards separate goals and social distancing in a uncertain climate, one thing is certain: Western is working.