DILLON — Montana Western savored its senior night, but the Bulldogs are still hungry for more.
Western took down Southern Oregon 69-29 to finish their season at 7-3 and to match head coach Ryan Nourse's best season record during his tenure with the Bulldogs.
Nourse was pleased with an emphatic victory for senior night and acknowledged that, while the season was not quite up to his standards, that the Bulldogs have a lot of promise heading into next year.
"We had a good team all year," Nourse said. "But we underperformed in three games. Redshirt freshmen and sophomores are the heart of our team, and I think they finally started to feel it and understand what it means to take advantage of every opportunity."
Neither side wasted any time getting on the scoreboard, as both the Raiders and Bulldogs took their opening drives for touchdowns.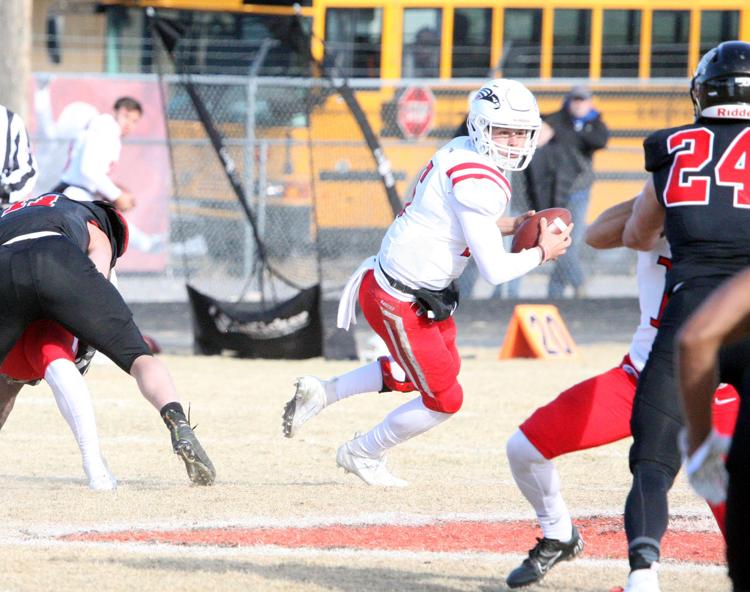 After SO quarterback Wyatt Hutchinson threw a 42-yard lob to receiver Jordan Suell, Western sophomore quarterback Jon Jund tossed a score from the same distance to Trey Mounts before five minutes had come off the game clock.
Raiders head coach Charlie Hall said he didn't anticipate the blistering pace the two offenses' set, but that his team made too many errors to keep up.
"I didn't expect it to be that way," Hall said. "Both offenses have good years, but they outscored us and there were some other areas where we made some mistakes. Too many easy scores for them, and it kept us on our heels."
The opening quarter ended 20-13 in favor of Western after another scoring throw from Hutchinson, and two more touchdowns from Jund to complete a first quarter hat trick, which he followed with a second quarter hat-trick.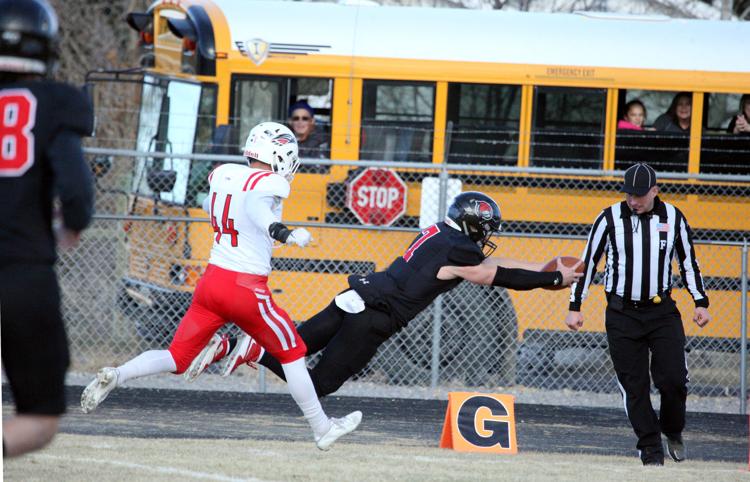 Jund's second of two rushing touchdowns came in the second quarter, along with a pair of endzone passes to junior receiver Nate Simkins, who caught seven catches for a trio of touchdowns and 153 yards.
Saturday marked the third hat-trick of the season for the Dillon-born Simkins, who also set the Western school record for touchdowns receptions in a season with 13.
Simkins' success marked the point in which Western broke the game open, as the Bulldogs outscored Southern Oregon 49-16 after the first quarter. The receiver was not alone in his milestones, as senior linebacker Jason Ferris ended his Bulldog career on a high note.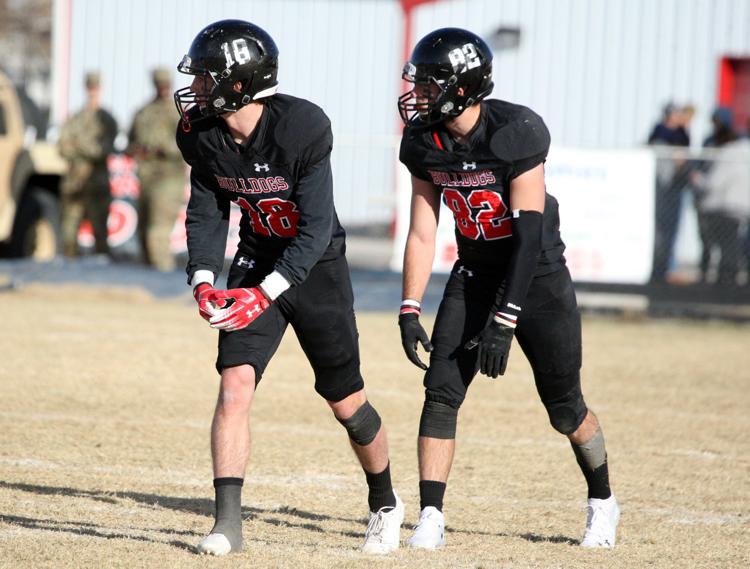 For one, the Beaverhead County native scooped-and-scored a fumble recovery for a late touchdown to add to Western's lead, but the senior also cracked 400 tackles over his four seasons with the Bulldogs.
Ferris acknowledged that it felt good to have that success, but that he was prouder of his team and didn't ever think twice about the numbers.
"Everybody was able to have a great game," Ferris said. "It's been fun. I just love playing football and that's why we've been out here. It felt like it flew by, never thought about the amount of snaps, or amount of tackles, it was just playing hard."
Other long-time starter and senior Walker McKitrick commented on his time at Western, saying that he couldn't have asked for a better senior night and a better community to spend his football career.
"It's a great way to go out," McKitrick said. "Playing with all these guys on this field has been great these past five years. Just learning the game of football and growing up has been amazing. Going out on a win, especially that big of a win will be something I won't forget."
Both McKitrick and Ferris were praised by Nourse for their commitment to the football program and the school, and that they represent the senior class in the fact that they helped improve the culture of the program.
"When they came in here," Nourse said. "Western wasn't real good. They chose to come and build something, they saw what it could be. They set up a really good team to do something great in the offseason."
For Southern Oregon, Hall and his team will return to the drawing board, and will hope that a loss like the one the Raiders suffered on Saturday will be fresh in their minds as they prepare for 2020.
 "It's a bad taste in our players' mouths going into the offseason," Hall said. "It'll make us work harder. Southern Oregon has been a pretty good program and we still are… It's a lot of work we need to do, and we have to rebuild from the ashes here and try to make a new program."