Montana Western's season opened with a bang.
A talented, hungry Carroll team came into Dillon and delivered a stern challenge to the Bulldogs, leading 17-14 at half and tying the game up 24-24 with just over three minutes to play.
Western overcame that test thanks to the exclamation point of a four-touchdown performance from quarterback Jon Jund. It was the start of a four-game stretch that saw the sophomore average three touchdowns and 321.5 yards a game.
Then the Orediggers happened. A mix of Montana Tech's top-ranked defense and pure offensive ineptitude doomed the Bulldogs to a 35-12 loss in Butte, dropping Western to 4-1 and No. 22 in the NAIA Coaches' Poll and leaving them a game behind of the Frontier Conference leaders, College of Idaho.
Off the back of their first loss, it's Western's turn to travel to Carroll. The 2-3 Saints are also coming off a sizzling 47-14 loss to COI, and despite it being October, this game has a late-season, playoff-deciding feel to it.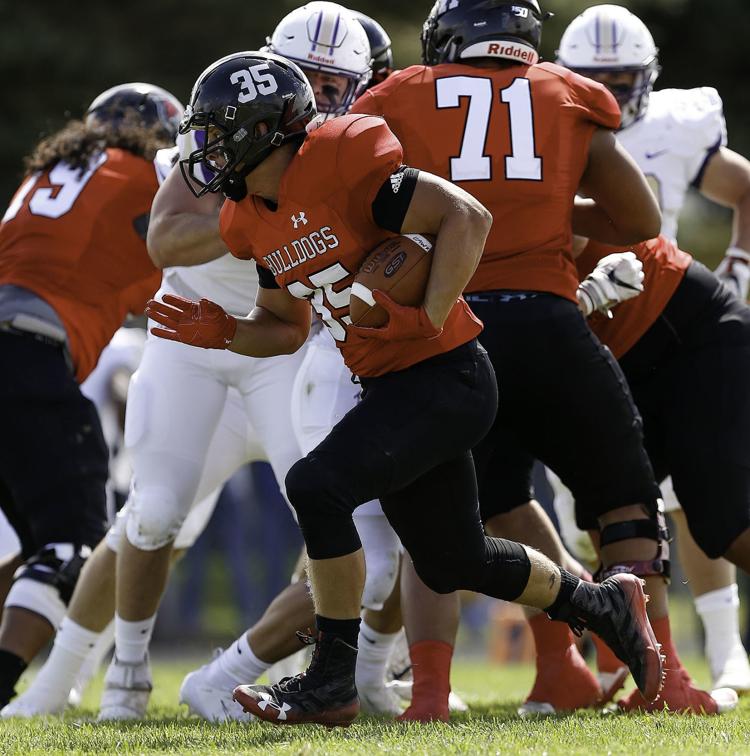 Jon's no-good, very bad day
Jund's own words after the loss against Tech were, "absolutely terrible."
150 total yards and zero points contributed from the offense validates the quarterback's words. The Bulldogs' quarterback and offense have had cold stretches, but the miscues in the first half put Western in a mental hole they couldn't escape from.'
"We make one play," Jund said. "Score one touchdown in the first half, we probably end up winning that game. Our defense played great and gave us great field position, but we just couldn't score. It happens."
It was not Jund's sole responsibility, but he contributed just as much to the issues as anyone. Completing 39 percent of your passes for 87 yards is never optimal, and the sophomore would be the first to tell you.
Replicating his explosive start to the season against Carroll will go a long way to rebuilding the passing offense's confidence, which will be vital if the Bulldogs want to reach their goal of winning the Frontier.
Bringing down Burgess
If you haven't heard about Saints running back Matthew Burgess, listen up. After fellow RB Major Ali carried the load in 2018, Carroll has found something special on their hands with the true freshman.
Burgess announced himself to the Frontier in the game against Western with 106 yards and a touchdown, and his ensuing standout performances means that linebacker Jason Ferris and his team have likely placed a target on the freshman.
However, it's his performance as a whole rather than his debut against Western that makes the Junction City, Ore. native so enticing.
521 yards on the ground, eight rushing touchdowns and averaging 6.18 yards an attempt, Burgess has become a wrecking ball for the Saints. For context, Ali totaled 722 rushing yards for the entire 2018 season. Burgess has played half the games, and didn't start the first couple games.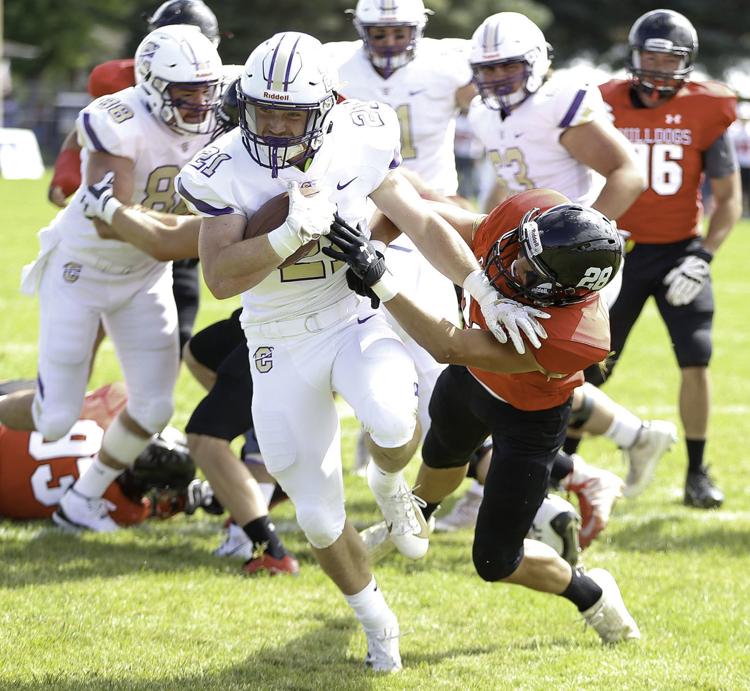 What does that mean for Western? Well, it requires a quick turnaround from a defense that got gassed from the Bulldogs' inability to maintain possession. Western gave up 250 rushing yards in the second half, and if they are unable to win the field position and possession battles early, we could see a similar finish in Helena.
Identity crisis
"I try not to feel desperate during games," said Western head coach Ryan Nourse after the loss to Tech. "Because then you start doing things outside of your comfort zone. Sometimes we weren't aggressive enough or two aggressive, I don't know, all I know is that when you drop balls for touchdowns and first downs, you don't beat good teams."
The loss to the Orediggers felt like a tactical and mental loss. Western has proven with their numbers how potent their offense is. However, Nourse and his offense's biggest problem with having talent and options is identity.
Bulldogs RB Kylar Prante's 5.0 average on the ground and 73 yards per game doesn't ring many alarms, but Western had significant issues establishing a balanced rushing attack, which is understandable.
When you have a quarterback like Jund at your disposal, you have to open up the offense. However, Nourse has always discussed a hard-nosed identity on offense, so which way does Western go?
Either path can work, but after the passing display last Saturday, the fact of the matter is that Western needs to be able to run the ball more efficiently. An exceptional quarterback can lead comebacks and win games big, but the Bulldogs have to be able to win on the line of scrimmage and run effectively if they want offensive consistency.