Photos: Burlington Elementary celebrates Montana Western with pep rally
Montana Western players and coaches returned to Burlington Elementary on the cusp of the championship game, more than a week after their visit upon arrival in Billings for the NAIA Division I Women's Basketball Championship.
The students did chants and cheers, and teacher Sara Heard and team member Brianna King led them in a wave.
The pep rally ended with students forming a fan tunnel for the players to run through.
The championship game against Oklahoma City is 7 p.m. at Rimrock Auto Arena at MetraPark.
Burlington pep rally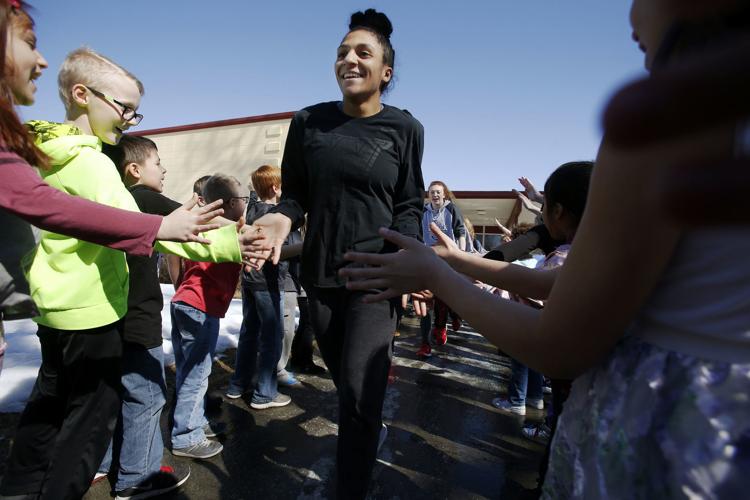 Burlington pep rally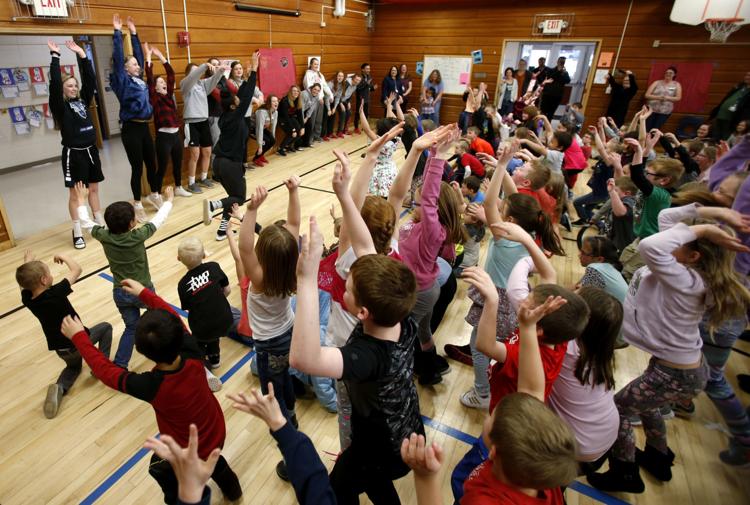 Burlington pep rally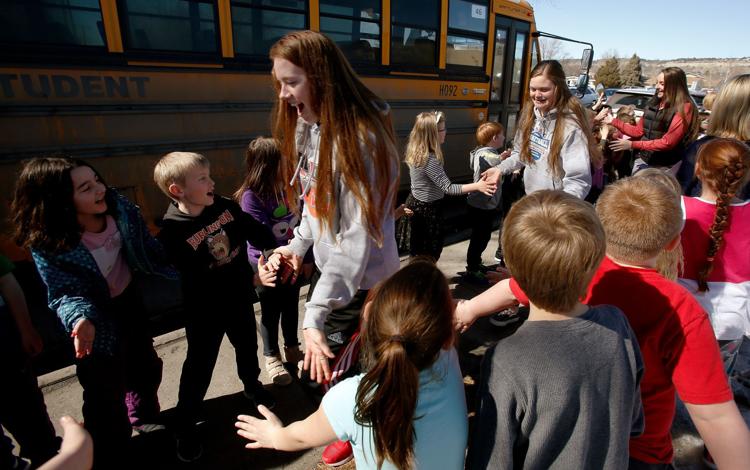 Burlington pep rally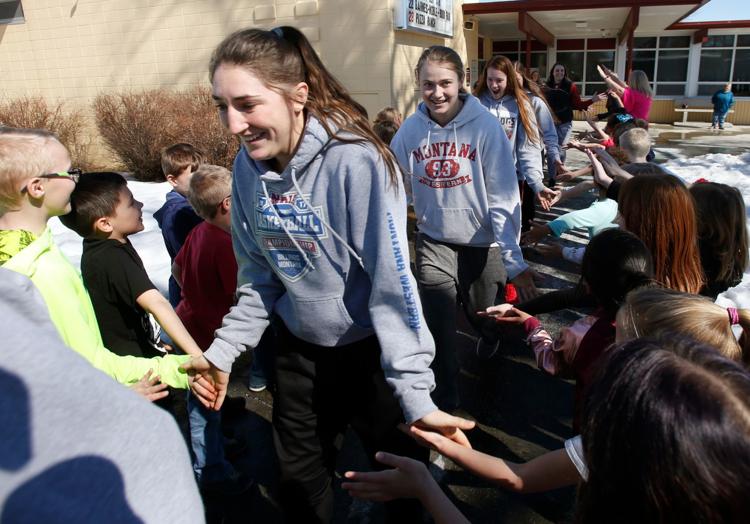 Burlington Elementary pep rally
Locations
As featured on
Full coverage of the Bulldogs' journey through the tournament to winning their first women's…