BILLINGS — The storylines are tidy heading into the NAIA Division I women's basketball semifinals on Monday at Rimrock Auto Arena at MetraPark.
On each side of the bracket, there's a recent title winner with a strong tournament track record. Pitted against the juggernauts are a pair of relative newcomers, both of whom are seeking redemption.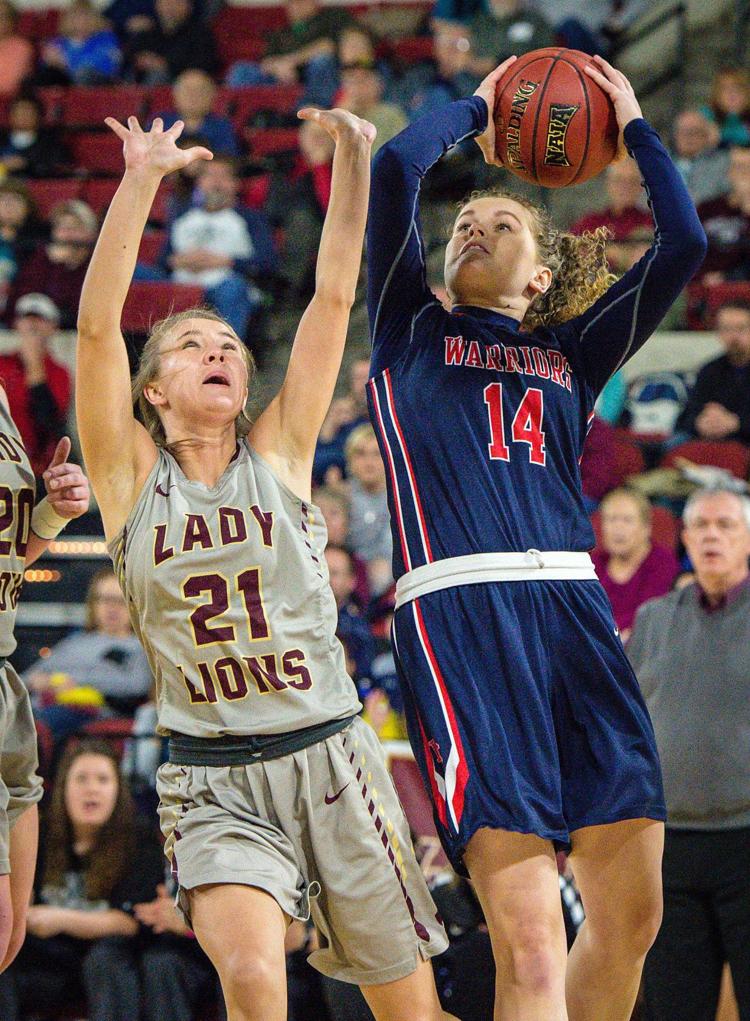 The first semifinal game, at 6 p.m., will feature a pair of No. 1 seeds: defending champion and top-ranked Freed-Hardeman (31-2) and No. 4 Montana Western (27-3). The other game, slated for 8 p.m., is between two No. 3 seeds: 10th-ranked Oklahoma City (31-3) and No. 12 Our Lady of the Lake (26-6). 
Western, making its 11th NAIA tournament trip, is headed to the semifinals for the second straight season. And once again, Freed-Hardeman (Tennessee) stands in its way. The Lions beat the Bulldogs 61-50 in last year's semifinals.
"We're just excited to get another shot at them," said Western senior guard Brianna King, the NAIA player of the year. "I think we have a good shot against any team."
Western earned an exciting 60-55 win over No. 5-ranked The Master's in the quarterfinals on Saturday, while Freed-Hardeman handled Lewis-Clark State 82-60.
"I'm pretty confident," said Lions junior guard Jamie Crum. "I think we can do it. (But) it'll be a tough game."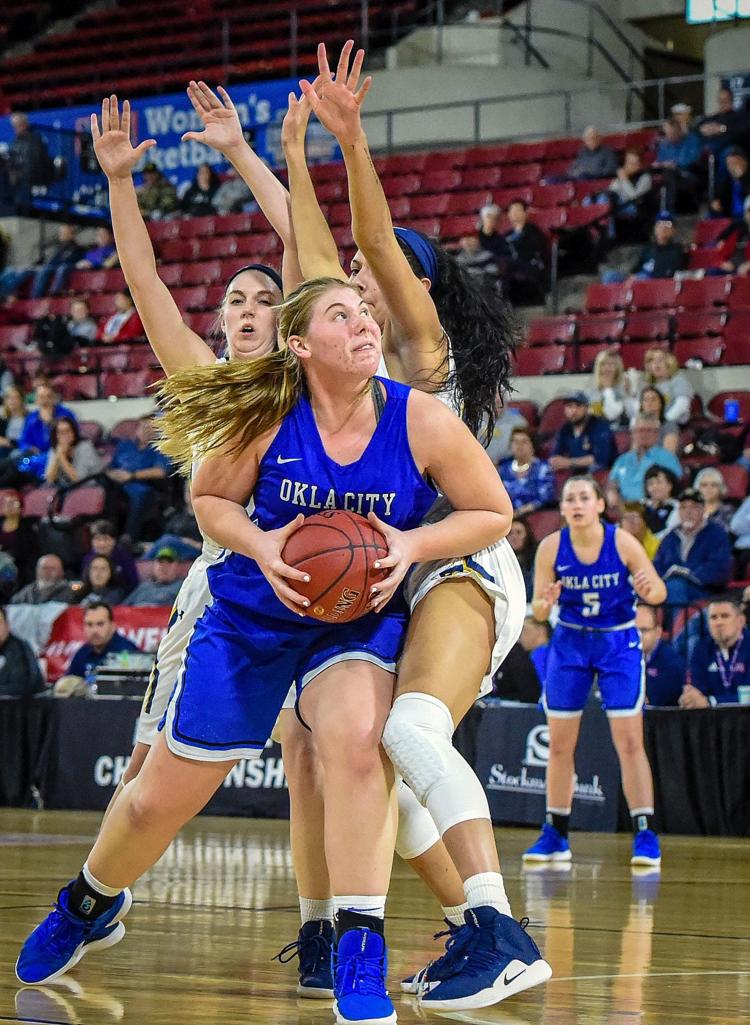 No NAIA women's basketball program has been more successful than OCU, which is preparing for its 15th semifinal game and gunning for its ninth title. It wasn't quite midnight, but the Stars dispatched this year's Cinderella team, Clarke, 76-72 on Saturday night. The Pride were an eight seed and playing in their first ever NAIA tournament.
Though historically dominant, this year's Stars are fairly green. Bo Overton is in his fourth year as head coach, and the roster has two seniors, five underclassmen and seven new players.
"One of the reasons I wanted to come to OCU is because they have this tradition of making it here and winning," said freshman center Abby Selzer.
OLLU (Texas) has reached the NAIA tournament eight times, all within the last eight years. Saturday's 94-88 win over top-seeded and No. 2-ranked Campbellsville punched the Saints' first semifinal ticket in school history.
"Being this far in this competition is a very huge accomplishment for us," said OLLU junior Patience Okpe.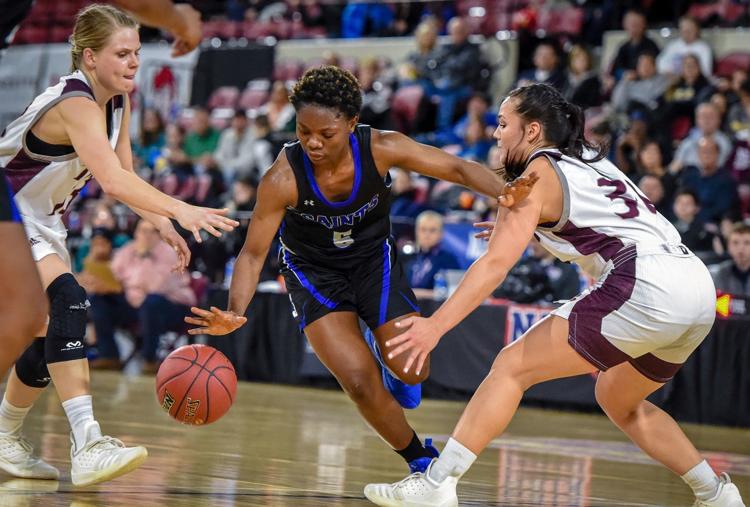 The Saints drew OCU in their first ever tournament appearance, as an eight seed in 2012, and they lost 91-73. The Stars won the championship that year, as well as 2014, 2015 and 2017.
While the Stars have tournament bragging rights over OLLU, the Saints beat OCU 89-81 on Nov. 11.
Billings' weather has hovered around freezing this past week, but Overton is happy this year's tournament happened after the city was hit with historically low temperatures.
"We timed it perfect," Overton said. "We let you guys get the cold, and we come in here when it's nice and warm."