BILLINGS — Lucas Overton can't wait to step onto the turf at Tilleman Family Field in Havre on Saturday.
For the fourth-year Rocky Mountain College starting wide receiver From Emmett, Idaho, this week has felt like preparations for a season opener.
That's because it is basically opening day for Overton, who pulled his hamstring against Carroll College on his first play in the season opener of this spring season on March 13.
Overton said he practiced at the end of last week, but out of caution waited one more week to suit up. This week, Overton said he was "full go" at practice. Kickoff Saturday is at 1 p.m.
The game between Rocky (0-3, 0-3) and Montana State Northern (0-2, 0-2) is the first at the Lights' new stadium. Previously, Northern played at Havre High School's Blue Pony Stadium.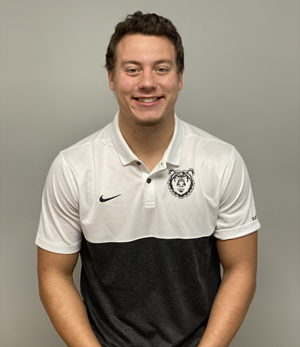 "I'm pretty excited," the 6-foot-2, 195-pound Overton said. "It feels like the first game for me all over again. It will be a fun game for them having a new stadium and new field and their first game on it. I think there will be a lot of energy."
The Frontier Conference is sponsoring a spring campaign this year as the fall season was postponed because of the coronavirus pandemic.
And although it will feel like the first game of the season for Overton, it is the last game of the spring season for Rocky.
"I'm excited for the game and ready to get out there and have a full game and play with my teammates again," said Overton, who will graduate this spring but plans on playing another season in the autumn as NAIA fall and winter athletes are eligible to retain a year of eligibility in a ruling brought on as a result of COVID-19.
While Overton was injured, the 2019 All-Frontier Conference second-team selection at wide receiver said he "tried to be a leader from the sidelines" for the Bears.
Now, Overton hopes to help Rocky achieve a victory to send the Bears out on a high note.
"That's all you want as a player coming out is to play the game you love, have a good game and hopefully come out on top at the end," said Overton.
Bears aim to 'win the game'
The Battlin' Bears have played a series of close contests this spring. Rocky lost its first game of the year, 14-12 to Carroll at Herb Klindt Field, and followed that up on March 20 in Caldwell, Idaho, with a 10-3 setback to No. 5 College of Idaho.
Then last weekend at Herb Klindt, No. 21 Eastern Oregon rallied to win a 36-33 overtime contest with the Bears.
"Win the game," RMC coach Chris Stutzriem said when asked of his team's goals for Saturday. "That's how we take every game. We go into it and want to win the game and play well in all three phases — offense, defense and special teams."
Rocky starting quarterback Nathan Dick, a redshirt sophomore from Billings Senior, suffered a foot injury in the season opener against Carroll and hasn't returned. Last weekend against EOU Dick was using crutches on the sidelines. It is expected that senior Drew Korf will once again play quarterback for the Bears.
Korf was 28 of 43 for 311 passing yards last week against Eastern Oregon. Korf and Donavan Sellgren connected on scoring passes of 44 and seven yards against EOU in the third quarter.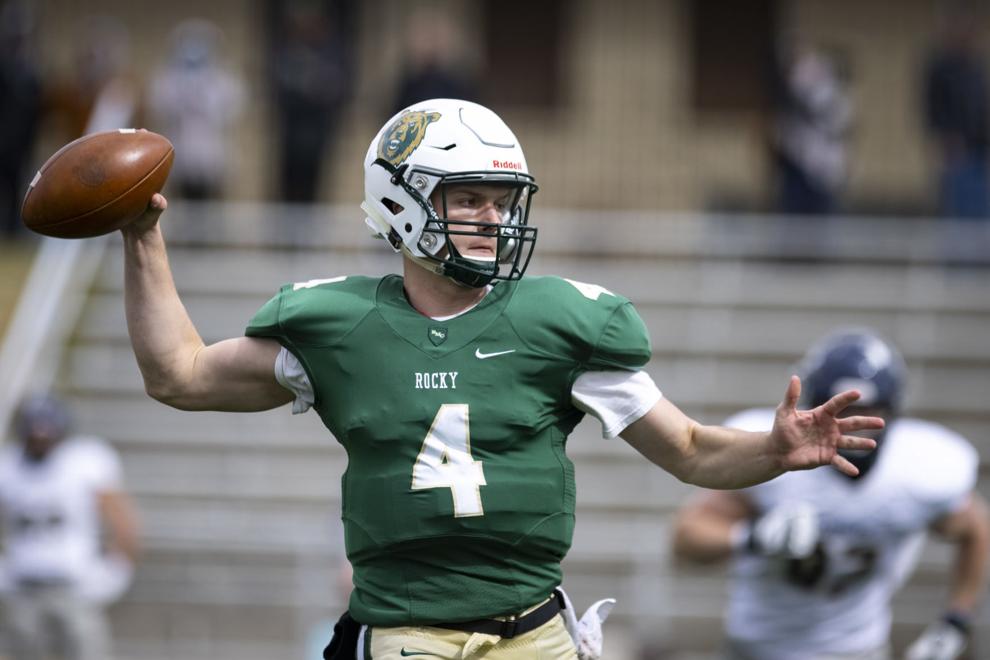 And while the final score hasn't always been what the Bears hoped for, Stutzriem said there has been progression this year. The Bears finished 2019, Stutzriem's first season, 4-7 overall and 3-7 in the Frontier.
Overall, the spring season has been a positive experience and a chance for Rocky to grow as a team.
"It's been great," Stutzriem said. "We had some injuries and the final scores haven't gone in our favor, but you compare those to 2019 and we are right there and have to get over that last hump."
Stutzriem said Northern presents unique challenges for the Bears. After the game against Rocky, Northern will close the regular season next Saturday, April 10 by hosting Eastern Oregon.
"They are athletic and do things a little out of the norm," Stutzriem said of the Lights. "You have to not prepare for everything but stick to the basics and what we are coached to do and not try to change too many things."
Korf, Tanner Bloom, Trevor Martens, Mason Roberts, Colton Williams, Dallas Mack, Max Melfi and Billy Main will be playing their last game as Battlin' Bears.
"We are excited to give them the opportunity to play one last game," Stutzriem said. "And we are excited to play guys who are back and will be here in the fall."