BILLINGS — Gabriel Penha Dos Santos planned to leave Billings after his senior year at Billings Central. A few factors in recent months altered that outlook, but he still expected to go elsewhere.
That all changed when Rocky Mountain College offered him men's basketball and academic scholarships. Dos Santos signed with Rocky on Friday.
The letter of intent provided a brief but welcome dose of hope to the Brazil native amid the coronavirus pandemic.
"It's definitely so good to get good news during this whole disaster," Dos Santos told 406mtsports.com Saturday. "I'm so happy it's happening and I get to stay here with people I enjoy being with."
Dos Santos is a foreign-exchange student who joined Central in the fall of 2018 after two years in Missouri. He helped the Rams win the 2018-19 Class A state boys basketball championship and led them back to state this year. He missed the first nine games of the 2019-20 season because he became a transfer student under Montana High School Association rules.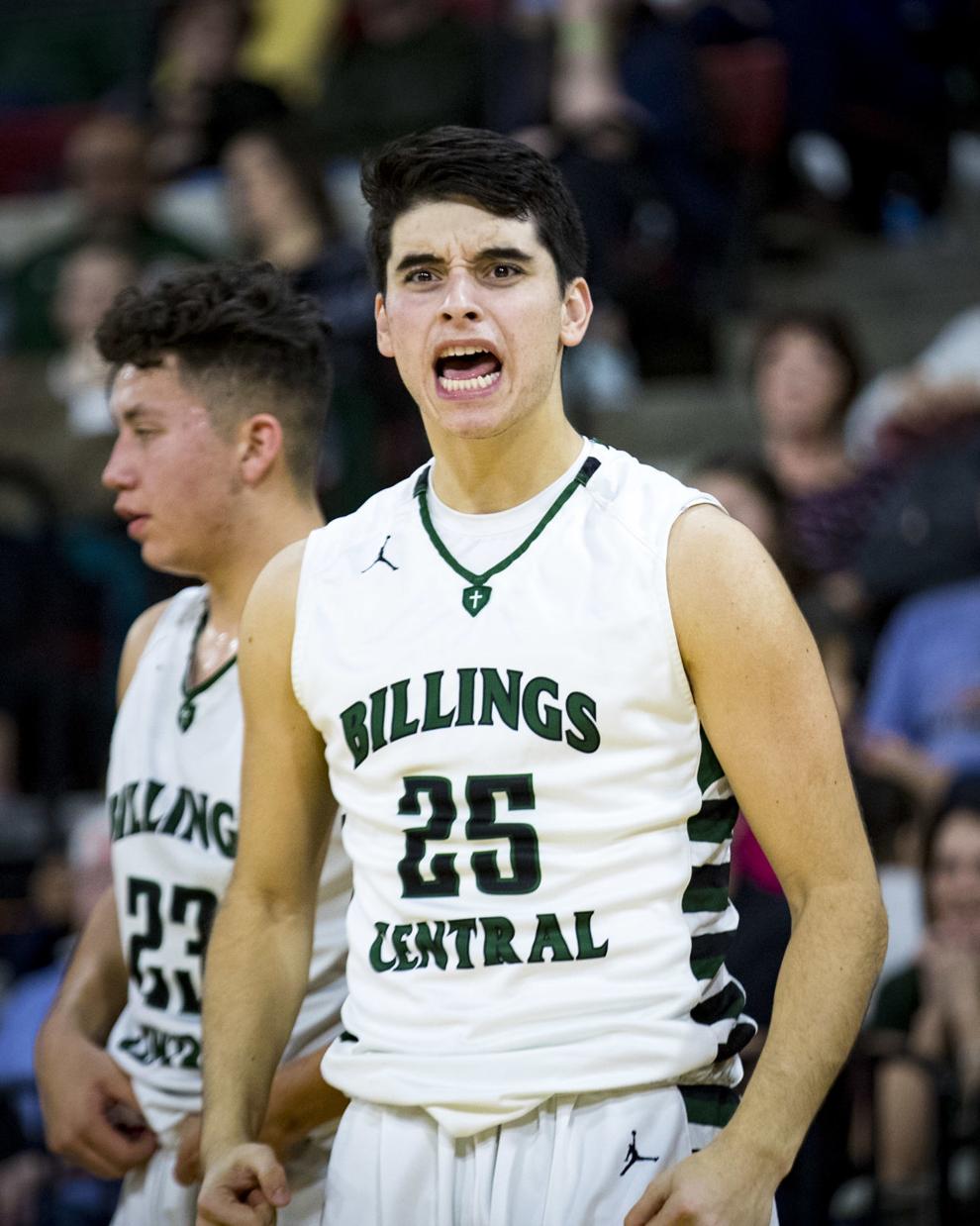 In eight regular season games this past winter, Dos Santos averaged 11.1 points per game while shooting 52.5% on field goals and 38% on 3-pointers. Few, if any, players showed more exuberance and intensity on the court, and his "heart" helped him land at Rocky, he said.
Before the pandemic, Dos Santos wanted to play college basketball in a southern state like Texas, but his mind changed as COVID-19 cases began to mushroom throughout the South. Fewer than 500 Montanans have gotten the disease caused by the novel coronavirus, and the state added zero new cases Saturday.
"I feel way more safe here," he said. "The whole (Billings) community embraced me."
Dos Santos received moderate interest from a handful of junior college basketball programs, including Sheridan and Northwest in Wyoming, he said. Rocky was the only school to extend an offer. Accepting it was easy for many reasons, namely head coach Bill Dreikosen. Dos Santos also wanted to remain close to his brother, Matheus, who is finishing his freshman year at Central.
Dos Santos is also excited to team up with players he competed against in high school. That's true even for Famous Lefthand, who gave Dos Santos and Central problems the last two seasons at rival Hardin.
"That's in the past," Dos Santos said of the rivalry. "We're teammates now. I'm ready to start working."
Dos Santos has been keeping a close eye on his home country during the pandemic. Brazil has the third-most COVID-19 cases of any country (behind Russia and the United States), and the disease has killed more than 3,000 residents of São Paulo, Dos Santos' hometown and Brazil's largest city.
His parents live in São Paulo, and though he said they've been careful, he's still concerned for their safety.
"My parents have been strict about quarantining and stuff, but still, I'm worried," he said. "I really hope my parents do fine."
Dos Santos is used to living far away from his family, but he's also used to flying home around Christmastime. A trip this coming winter, like many aspects of pandemic life, is uncertain.
Friday's signing provided a slight respite. Playing college basketball has been a lifelong dream for Dos Santos. His father joyfully cried when he heard his son had accomplished it.
"Their biggest dream is for me and my brother to succeed," Dos Santos said of his parents.