MISSOULA — They were the first triplets to ever come through Missoula Catholic Schools, so it only seems reasonable that Bridger, Bryce and Blake Danielson would also be the first triplets to ever play for the Rocky Mountain College football team.
The three Missoula Loyola football stars signed with the Battlin' Bears earlier this year and are set to celebrate their graduation on Sunday afternoon. Finishing with two state title appearances and four-straight playoff appearances during their high school careers, they have left behind a legacy.
While Montana Tech and Carroll College were places the brothers had been interested in, it was a visit from special teams coordinator and linebackers coach Spencer Chamberlain that helped get them interested in playing for the Battlin' Bears.
"Just right off the bat he was just funny, our senior class, the seven seniors that were talking to him were talking to him for an hour and a half, just because we were so interested and so invested in what he had to say," Blake Danielson said on a phone call with his other two brothers and mother, Christine, on Saturday. "Our teachers weren't too happy about it, but we got a lot out of it and I thought, dang, this might be a place where I want to go."
While they might have endured a few withering stares when they rejoined the classroom, Rocky Mountain was firmly in their minds.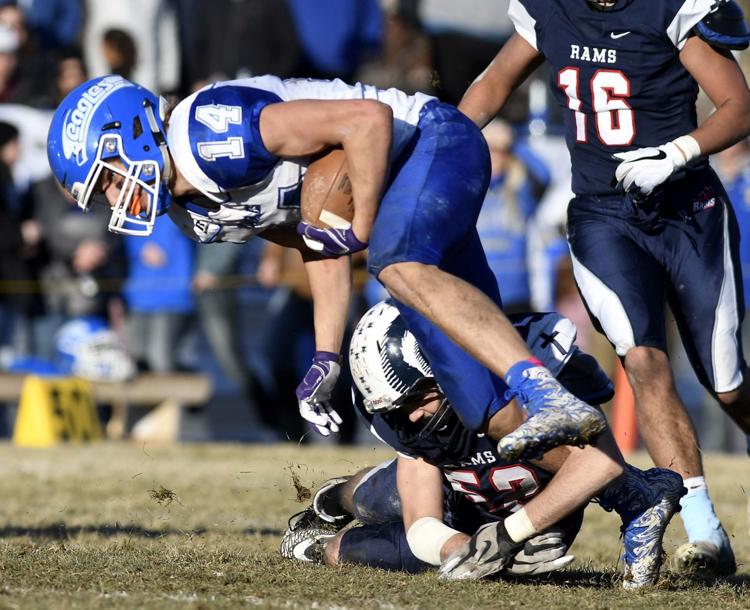 A visit in January followed and while there was still a little skepticism as to whether or not it was going to be a fit, those worries soon vanished. They felt like they received a tremendous amount of feedback and that both the players and coaches exceeded their expectations.
It was also going to fit them athletically. Bridger is a hard-hitting linebacker, a position that Rocky Mountain head coach Chris Stutzriem said was a massive need in this recruiting class.
Blake is a quarterback and will likely redshirt this year and also has potential as a longsnapper. Bryce, meanwhile, is a receiver and can punt the ball as well.
"What we really loved about Bridger was his physicalness and how big he was and was able to move like he could, but the aggression he brought in tackling people, that was huge," Stutzriem said to 406mtsports.com. "Bryce, what really stood out to me was what he did with the ball in hands and make people miss. With Blake, honestly, it was his leadership and the way he kind of did a little bit of everything and ran the team a little bit."
It was not always a given they might end up at the same school. They had spoken about potentially playing at other places, but the idea of still playing together was a hard dream to leave behind.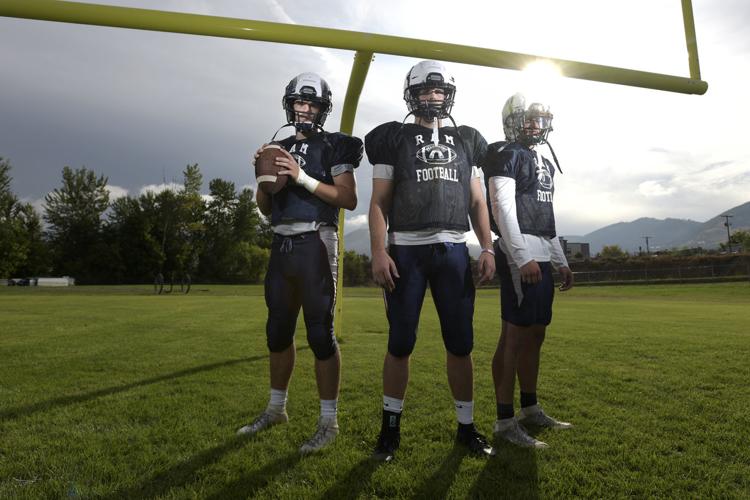 For their mother, it was also a bit of relief to have her three boys all playing in once place.
"It's just interesting how they ended up together where their goal kinda seemed like they wanted to separate after high school, which kinda freaked me out, how am I going to get to three places," Christine said. "It's been, just, these three and I for the past numerous years so having them together is a huge blessing for me."
Academics were a strong part of their decision-making process as well and Rocky Mountain's standards in that area were a positive as well.
"The academics I noticed straight away that's like their number one goal," Bridger said. "They don't care what you do outside of school as long as you're committed to getting your degree and keeping your grades. They help you as much as they can. They don't let you fall behind or fall through the cracks."
While they are not sure when they will be able to get on campus due to the coronavirus, they have been able to get on Zoom calls with other recruits and be part of virtual team meetings.
They are excited to get on campus and so is their future coach.
"The number one thing that stands out to me about them is their character," Stutzriem said. "They come from a great mother. She's a nurse and has done an outstanding job with those three. They're very good kids and smart.
"They're triplets but they're very different."