BILLINGS — The Montana State Billings women's basketball team will go throwback once again when it hosts Rocky Mountain College on Thursday night.
In honor of Eastern Montana College throwback night, the Yellowjackets will wear black and gold EMC jerseys — an annual tradition for MSUB when it takes on its crosstown rival. The exhibition game is scheduled for 7 p.m. Thursday at Alterowitz Gymnasium.
MSUB faced Rocky in another exhibition game on Nov. 6 at First Interstate Arena at MetraPark, and the Battlin' Bears won 66-65. The Division II Yellowjackets (4-5) have gone 4-2 since then, not including a 91-59 exhibition win over Providence.
"I'm looking forward to finding out how much we've improved since we played Rocky Mountain College a couple weeks ago," MSUB coach Kevin Woodin said in a press release. "We have shot the ball much more consistently at home, so I hope that trend continues."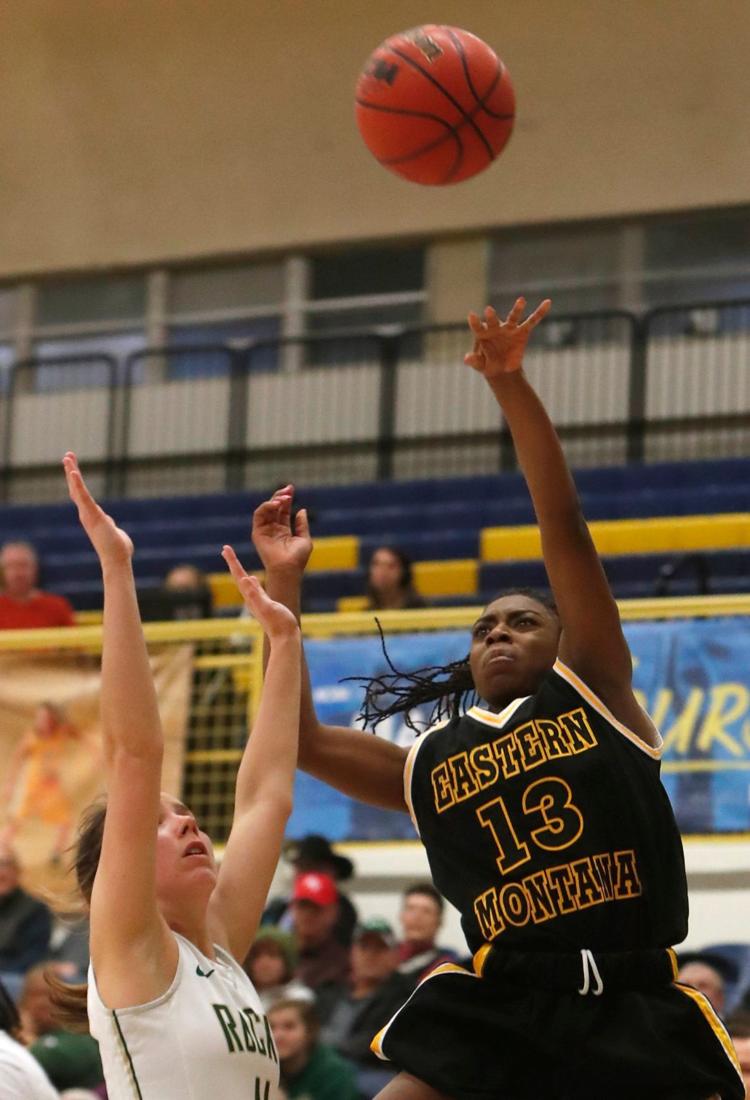 The NAIA Battlin' Bears have a 6-2 overall record this season. A 57-47 loss to MSU-Northern on Saturday ended Rocky's six-game winning streak, which doesn't include the win over MSUB.
Rocky senior Markaela Francis is second in the Frontier Conference with 17.3 points and 11.3 rebounds per game. The Great Falls graduate has hit 58.2% of her field goals.
Elsewhere for the Battlin' Bears, junior Destine Pointer is averaging 11.8 points per game (38.6% from the field), sophomore Butte Central grad Kloie Thatcher is averaging 11.4 (31.5%) and freshman Froid grad Mackenzie Dethman is at 11.3 (51.6%) and 7.1 rebounds per game.
"It's imperative that we get off to a better start against Rocky this time around," Woodin said in MSUB's press release. "They do a really nice job of isolating players and spreading you out. They have a strong ball screen offense and a number of role players who are effective. Rocky is a balanced team."
MSUB's leading scorer is junior Great Falls grad Hannah Collins (13.6), who has made 42% of her field goals and 44.7% (13 of 38) of her 3-point attempts. Sophomore Taryn Shelley has scored 12.4 points per game (42.3% from the field) and leads the team with 8.1 rebounds and 1.78 blocks per game.
Yellowjacket seniors Taylor Cunningham and Janessa Williams both returned from injury last week. Cunningham is a starter, and Williams has averaged 12 minutes off the bench in two games.
"Our overall intensity level is better when they are out there, and they understand what it takes to win at this level," Woodin said in the press release.