BILLINGS — In the late 1960s, a Lodge Grass High School counselor told Dell Fritzler to go into the labor force. Fritzler wasn't college material, the counselor told him.
Fritzler spent the next 50 years focusing on education — for himself, for his children and for the countless students he taught and coached.
"My dad was the type of person, if you told him not to do something then he was going to do it," his daughter, Marzha Fritzler, told The Billings Gazette and 406mtsports.com. "He always told us kids, 'Go on and get your higher education because once you have that degree, they can't ever take that away from you.' "
Dell Fritzler, an accomplished athlete who spent 23 years as an educator at Plenty Coups, passed away on Nov. 23 due to sepsis. He was 68.
The people who knew Dell well remember him for his size (6-foot-4), his laugh, his competitiveness and his character. He was a disciplinarian who hated to lose, but he prioritized education and good behavior.
"We gained one hell of an angel," said Marzha, one of Dell's five children.
Dell admitted he wasn't a very serious student in high school. He cared more about basketball, rodeo and football, and his athletic success "went to his head," Marzha said.
Dell graduated from Lodge Grass in 1970 and went to Rocky Mountain College on a football scholarship. He didn't last more than a year because "he liked to have too much fun," Marzha said.
After that, Dell did what the counselor suggested, spending a brief period of time laying down railroad ties. Then he joined the Marine Corps. The Marines taught him discipline and perseverance, putting his life on the right track.
"He often said he likely would have died as a young man if he hadn't been drafted and joined the Marines because he was too wild," Marzha said.
Dell went through boot camp in San Diego and was stationed in Virginia. He then returned to Montana and earned both a bachelor's degree (in health and physical education) and a master's (in Education Administration) from Montana State. He was the first person in his family to earn a college degree.
Dell married Jolene Aragon in 1972, and she was with him for every move across the country. They would have celebrated their 48th wedding anniversary later this month.
Dell arrived at Plenty Coups in 1983, serving as a PE teacher and head girls basketball coach. Two years later, he took the boys coaching job while continuing to coach the girls. In 1987, Dell led the Warriors to a 72-66 State C boys title win over Absarokee, which was coached by the renowned Al Walker (he died in 2005).
"They were just brilliant basketball minds," Marzha said of Walker and her father. "On the floor, they were formidable foes, but off the court, they were really good friends."
The 1987 title was the last state basketball championship the Warriors won.
Devona Lambert, a team captain who played for Dell from 1991-95, recalled a rigid regimen. If practice was scheduled for 4 p.m., Dell would lock the doors at 4:01. Anyone late would be left out.
Dell would often take a damp towel, wrap it up the long way and make a punished player roll it back-and-forth down the court, like a suicide drill but worse. He usually did this to a player with bad grades.
"If you had an F or a D, you could not play," Lambert said. "His reasoning for that was, 'Well, if you're failing a class, you should not be on the court. You should not be spending your time in practice. You should be focusing on your schoolwork.' "
If a player had a 4.0 GPA, he would keep them on the team no matter their skill level.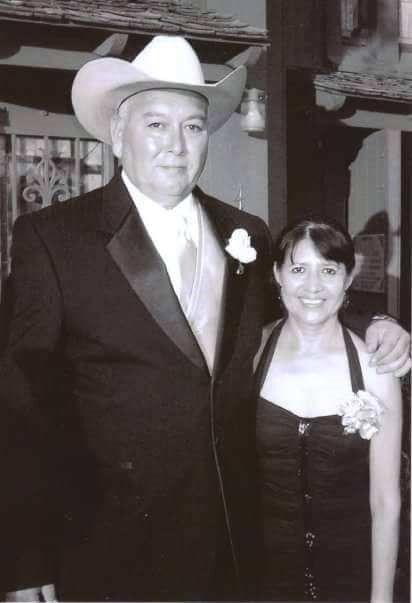 Dell was two things at once: he "really pushed education," and "he wanted to win no matter what," said his son, Sean. Dell also demanded that his players treat their opponents and referees with respect, that they didn't showboat and that they didn't pout when something didn't go their way.
He was a hard person to disobey.
Joe Barbero, who was Plenty Coups' superintendent from 1993 to 2002, once saw Dell limping around and asked what was wrong. Dell lifted his shirt and revealed a large bandage on his side. He had been gored by a steer.
"I'm not talking about a bruise here. I'm talking about basically a hole in the side," Barbero said. "I said, 'That looks bad enough, you think you should go to the doctor?' He said, 'Nah, they just gave me a bunch of pills and stuff. Ain't the first time. I'll get over it.'
"Right then I knew, 'That guy is one tough son of a gun.' "
Dell retired in 2007, after the Pryor School Board voted to fire Larry Lee Falls Down, Plenty Coups' athletic director and boys basketball coach, who kicked a player off his team for drinking alcohol and skipping practice. Board members argued the player should be reinstated, but Falls Down refused.
Dell supported Falls Down and said at the time that if the board wouldn't back Plenty Coups' coaches or teachers, "then it's time for me to leave."
"Dell was a man of integrity. He set high standards for himself, for his students, for his players … and high expectations for the school," said Daniel Sybrant, a former Plenty Coups superintendent who lived in Pryor from 1981 to 1998. "We did some really good things there, and it was due to his leadership."
In 2010, Dell was inducted into the Montana Indian Athletic Hall of Fame for basketball and rodeo. He was an avid pool player until his final days.
Dell's sepsis was probably due to a lung infection, maybe lung cancer, but doctors couldn't definitively determine the cause, Marzha said. 
"It took us all by surprise," Sean Fritzler said. "It hasn't really felt real to me."
Doctors didn't expect Dell to make it past Nov. 21. He held on for two more days.
Despite strict COVID-19 protocols, Marzha was allowed to be in the hospital room with her father on Nov. 21, and she said goodbye.
"You're my hero," she told him, "and you always will be."